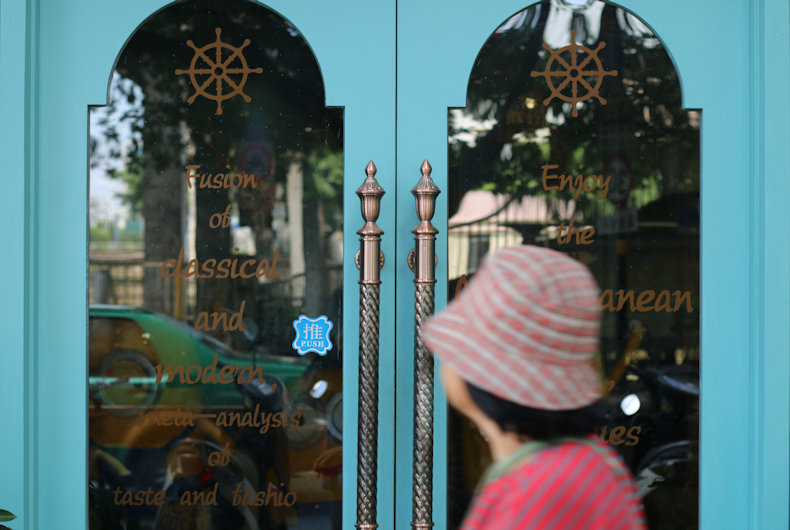 Dreaming of opening your own business?
Launching your own company can be an intimidating process full of hard work. We're going to take a little of the mystery out of opening your own business by introducing you to four regular people, just like yourself, who had an idea and went for it.
In this article, we look at four small businesses that inspire us to start our own.
#1: Erin Baker's Wholesome Baked Goods
Our first inspiring story comes from a woman, Erin Baker, who began cooking in a rented 4-H kitchen at the Whidbey Island Fairgrounds in Washington.
Inspired by her mother's healthy baking and a KitchenAid mixer, she created an all new way to serve breakfast. This is when her Original Breakfast Cookie was developed. Originally she sold her healthy breakfast cookies naked in a jar at Quality Food Centers.
Soon after, she received a call from a woman who wanted to know the nutritional information so she could figure out how many Weight Watchers points were in the cookies. When she figured out the cookies only had two points, word of mouth took over.
In 1999, Baker grew from two employees to 100. Sounds great. But, unfortunately, Weight Watchers decided to change their whole points system.
Suddenly, Baker lost 60% of her company's distribution. Yet, her story doesn't stop there.
She recovered, and she grew exponentially. How? She developed new products. By moving away from the diet crowd, Baker moved toward other healthy food products. Oats and fruits are staples in her baked items, and she uses only whole food ingredients.
She bakes her items by hand and to order to ensure freshness and flavor. A few of her top selling items are:
– Breakfast Cookies
– Breakfast Cookies Mini
– Oatmeal Raisin Homestyle Granola – featured in Oprah Magazine
– Endurance Granola™
In addition, Baker established the Help Feed 1 Million Kids Program. She wanted to make a difference in the lives of children. She dedicated herself to feeding one million kids healthy food to combat low fitness and high obesity rates.
Her goal? To show kids how to eat healthier by providing them with better options.
So, every item purchased helps feed a kid in need at a Boys & Girls Club through her Help Feed 1 Million Kids Program.
Visit Erin Baker's Wholesome Baked Goods
#2: Oat Street Bookmakers
These ultra-successful bootmakers have a six-week waiting list. This is just one of the reasons they land on our list of small businesses that inspire us to start our own.
When George Vlagos, a middle schooler, went to his father's shop to shine shoes every Saturday, John Vlagos, a Greek immigrant cobbler, wanted to show his son the value of hard work.
He wanted to prove to the young boy that working with one's hands is difficult. He wanted his son to take a different career path.
Fortunately, his plan didn't work. When George Vlagos realized how hard it was to find a quality pair of shoes to wear to a professional-type job, he dove right into the family business to design his own.
Oak Street Bootmakers preserves the heritage of fine shoemaking. All of their shoes are crafted by hand in the USA by experienced shoe makers.
Made from incredible Horween Chromexcel leather, the shoes are made in much the same was now as they were 100 years ago.
Visit Oat Street Bootmakers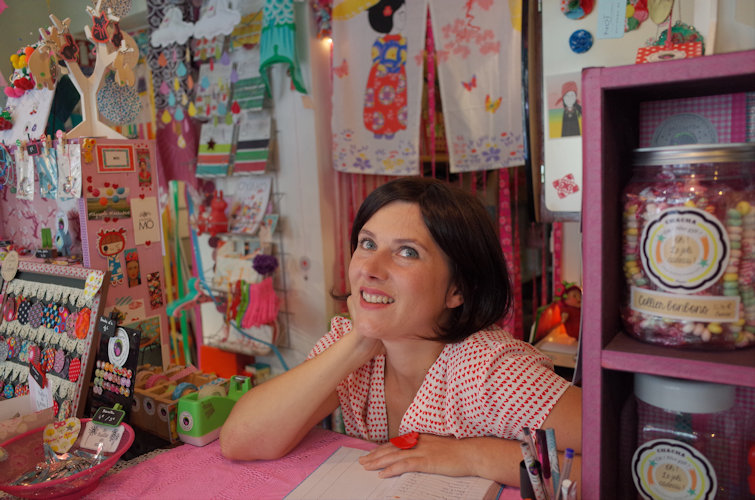 #3: Tasty Brand
Los Angeles moms, Liane Weintraub and Shannan Swanson, looking for healthy options for their children, thought surely there must be dozens of organic snack food brands.
Well, they were wrong. But fortunately for moms everywhere, the two had a plan.
Weintraub is an LA reporter, and Swanson is a Cordon Bleu-trained chef and former cook at one of Wolfgang Puck's restaurants. Inspired to invent their own healthy snack food, the pair took their idea for organic gummy candies to a local manufacturer and worked to perfect the recipe.
Today they make delicious snack food for both kids and adults. They offer organic, non-GMO verified snacks that are minus artificial colors and flavors as well as high fructose corn syrup.
Whole Foods, Costco, Sprouts, Target and other chains now carry their delicious products.
They land on our list because the company turned a profit after just four years and is on track for sales of more than $2.5 million.
Visit Tasty Brand
#4: Snip-Its
When Joanna Meiseles of Snip-Its took her son for his first haircut in 1993, she wanted it to be really special.
Meiseles thought that haircuts for children should be something amazing and out of the ordinary.
What she found was stylists who either didn't want to deal with wiggly kids, substandard cleanliness or a boring atmosphere.
She knew there had to be better, so she set out to create the perfect place for kids to get a haircut. She wanted a place that would entertain children without making them tearful.
Now the largest salon focused on kids, Snip-Its began in 1995.
Meiseles created a cast of Snip-Its characters, games, movies, kid-sized chairs, stories and a Magic Box that dispenses prizes in exchange for a "snip" of hair at the end of the visit. She also has an all-natural line of hair products just for kids and offers birthday parties complete with hair styling.
Visit Snip-Its
Final Thoughts
Are you inspired? We sure were when we discovered these four entrepreneurs.
Now it's your turn. First, decide what you want to do. Then, do your research and your homework. Finally, make a plan and start to work it.
Is your dream to start a restaurant? Starting a restaurant is a dream desired, but daunted by many. However, if you're motivated and are more than willing to take on the challenges of starting a restaurant, that is half the battle won! There is no one secret ingredient to open a successful restaurant. However, the team at Oddle is here to share with you some tips to help you nail the sweet spot of opening a successful restaurant with this ultimate guide.
The most important, and often the hardest, thing you can do when dreaming about your own small business? Taking the leap and getting started. SO, what are you waiting for?
Are you ready to get your business started? Learn how to leverage the power of ZoomShift. Smart entrepreneurs are freeing up their time by using employee scheduling and time clock software. Contact us today to start your free trial and get started.