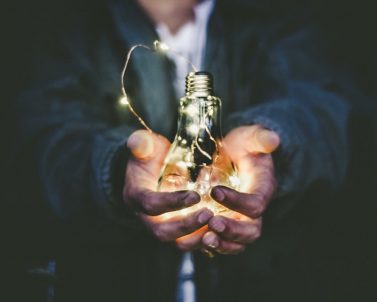 COVID-19 has disrupted the world economy and left us all feeling a little frozen in place. With so many businesses unable to function and many more operating at limited capacity, it's easy to feel disorganized or unproductive. 
Although many things may be beyond our control during this time, it doesn't mean that we should sit idly by and wait for it all to blow over. There's a long list of opportunities you can seize to inject cash flow, streamline operations, retain customers, and revitalize your business projects.
That way, when things inevitably return to normal, your business will be in a prime position to hit the ground running. To add to your list of COVID-19 resources, we've put together a few strategies and projects you can launch to improve your business during the ongoing pandemic.
Launch a Survey Gathering Campaign
There's no better time to gather feedback from current and past customers than when most of them are stuck at home. A little feedback goes a long way to improving your product or service offering and is also an excellent tool for bringing in new customers.
If you have an email list of customers collecting dust, then launching an email campaign to gather feedback would be a wise use of time. Use an email finder tool to help validate your list of addresses. You can ask for quotes regarding their experience or product satisfaction, which you can turn around and use on your website or in social media posts. Consider also guiding them to a third-party review site like Google, Yelp, TripAdvisor, or Facebook to share their feedback. 
If you already have a survey gathering mechanism in place, consider ways you can leverage your free time to incentivize customers even more. Handwritten cards, small gifts, and even cold calls to larger customers can go a long way to getting feedback or bringing in repeat business.
Give Your Digital Presence a Face Lift
If your store, restaurant, or business is currently closed to customers, consider using the time to take new, high-quality pictures. The camera on your phone is likely good enough to do the job these days, but investing in a DSLR camera or a professional photographer can really enhance your digital presence.
Interior and exterior photos are an excellent place to start, and maybe include some product shots as well. With fresh imagery, you'll greatly enhance the look and feel of your website and social media pages. 
Don't forget about your listings on sites like Google, Yelp, TripAdvisor, and Facebook, which can help you reach and engage with customers. Make sure you include as much information as possible about your business and that everything is up-to-date. It's also a good idea to optimize your business descriptions for SEO. If you're not sure on the ins and outs of SEO there are tons of SEO services out there to help you out. 
Whether you opt to hire a professional or do it yourself, you can also audit your site's content and create a new content plan. Consider giving people a behind-the-scenes look at your operation with short vlogs, giveaway some industry secrets on your blog, or tell the story of your company on social media.
Create and Drive Other Sources of Revenue
If you don't already offer gift cards, now is the perfect time to start doing so. Gift cards are basically interest-free loans and can give your business some much-needed cash flow right now. You can use them to build customer loyalty through repeat business, as giveaways in social media contests, or as a response to customer complaints.
Many businesses are offering additional coupons with the purchase of gift cards that incentivize customers to come back. They work especially well if you make the usage date a month or two in the future. While you're exploring alternative payment options, it's also worth considering offering installment plans – if you're selling a high dollar item, it's likely that people still want it but may not have the means to afford it right now.
Finally, if you're a restaurant, it's imperative that you connect with online delivery services like DoorDash, Grubhub, and UberEats to spread your reach while people are eating at home more.
Spruce Up Your Office or Store
An empty store or office has one advantage: it's easier to clean! Many companies are using this downtime to do some much-needed deep cleaning – and not just because of COVID-19. Many are steam cleaning carpets, power washing entrances, and having floors professionally buffed and waxed. All things that are difficult to pull off when customers and employees are on-site.
If you've been looking for the right time to shut the doors for a remodel, then seize this opportunity. If it's not in the budget, consider investing in items that save you money in the long run like CFL lightbulbs, LED lights, and solar energy. Now's also a great time to upgrade appliances to more energy-efficient models as well.
Another area of improvement that is sometimes overlooked is security. Changing out locks can be a real pain when people are constantly coming and going, but right now, you can get it all done in one go. Consider upgrading to something more modern and secure like keyless locks and adding camera systems to help reduce theft and protect you from liability claims.
Streamline Operations
Nothing beats the feeling of busting through bottlenecks or finding a more efficient way to operate your business. Take this extra time as an opportunity to freshen up your standard operating procedures (SOP). Audit your marketing spend to see what's giving you the best ROI while you're at it. All inefficient processes must go.
Finally, consider shopping around for software that can make your business more organized and efficient. Modern point of sale (POS) systems with touch screen interfaces and emailed receipts cut costs and speed up checkout times. 
If your business was forced to a remote setting, then central commission platforms like Slack or Microsoft Teams can be essential to keeping your staff efficient and effective. Fresh bookkeeping software can make tax season easier to navigate, and employee scheduling software like ZoomShift can also streamline your operations and reduce payroll costs.
What are you doing to strengthen your business during COVID-19? Share your story in the comments below: