CALL CENTER Scheduling Software
Build a thriving culture of accountability and efficiency.
A cloud-based scheduling solution keeps your reps informed and ready for anything. They'll see all their shift obligations in the app plus the added bonus of shift reminder notifications to keep them on time.
Start Free Trial
Simple call center scheduling that works.
Building out the perfect call center work schedule is quite an undertaking. Every rep has preferences, restrictions, and last-minute changes that pop up. ZoomShift keeps you in the driver's seat with its simple drag-and-drop interface so you can make changes on the fly.
It's also possible to bestow shift swapping capabilities onto your team so they can find their own replacement. That means no more acting as middleman, calling down lists, or endless approval chains. That also means less time worrying about the schedule and more time focusing on what matters to you.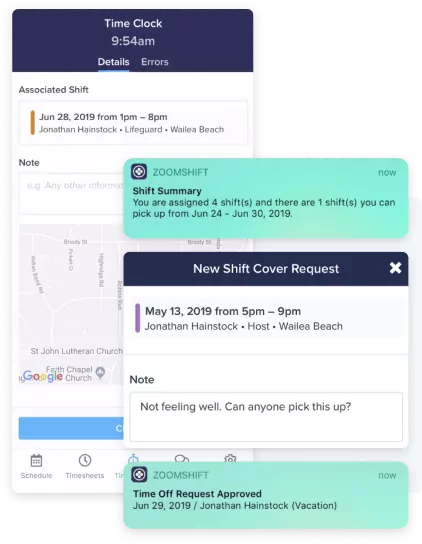 Save on labor costs with timesheet rules and alerts.
Saving time on employee scheduling is a big plus, but how about automation tools that mitigate human error? ZoomShift's got you covered there, too.
For starters, everything is saved in real-time, so you never have to worry about changes not saving, or whether or not you have an up‑to‑date schedule. Plus, you're in control of the time clock rules, meaning you can set up alerts for when employees are nearing overtime and block early clock-in attempts before they happen. Sometimes the slightest adjustments in rules can mean a lot of money saved in the long run.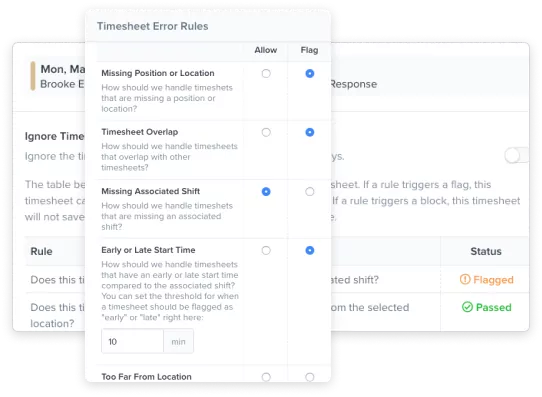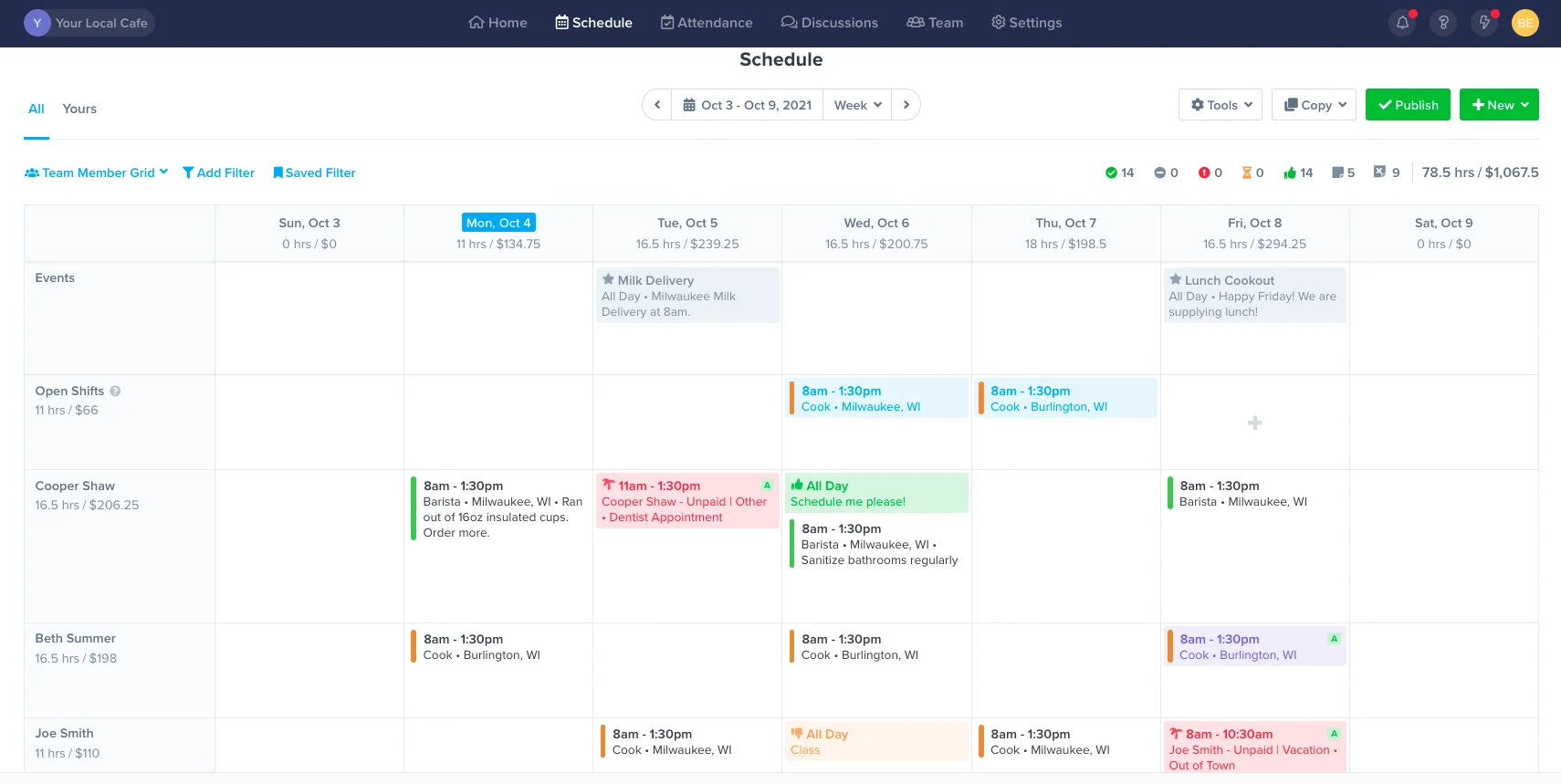 Make call center schedules faster.
Get everything you need in one place – availability preferences, time off requests, events, shift swaps. Use templates to build schedules, fast.
Copy work schedules

Use templates to schedule in minutes. Drag and drop shifts in place on the calendar.

Improve staff accountability

Share schedules via text message, push notification, and email. Automate reminders from team members so they are alerted before their shift starts.

Everything in one place

Invite your team to view their schedules, set their availability preferences, request time off, and pick up open shifts.

Track labor hours and dollars

Track labor to sales and keep an eye on overtime. Always stay in control of payroll costs.

Improve communication

Keep your team in the loop with event schedules, group chats, and direct messages.

Manage requests with ease

No more text messages or calls. Respond to shift swaps and time-off requests in one place.
CALL CENTER SCHEDULING
Frequently Asked Questions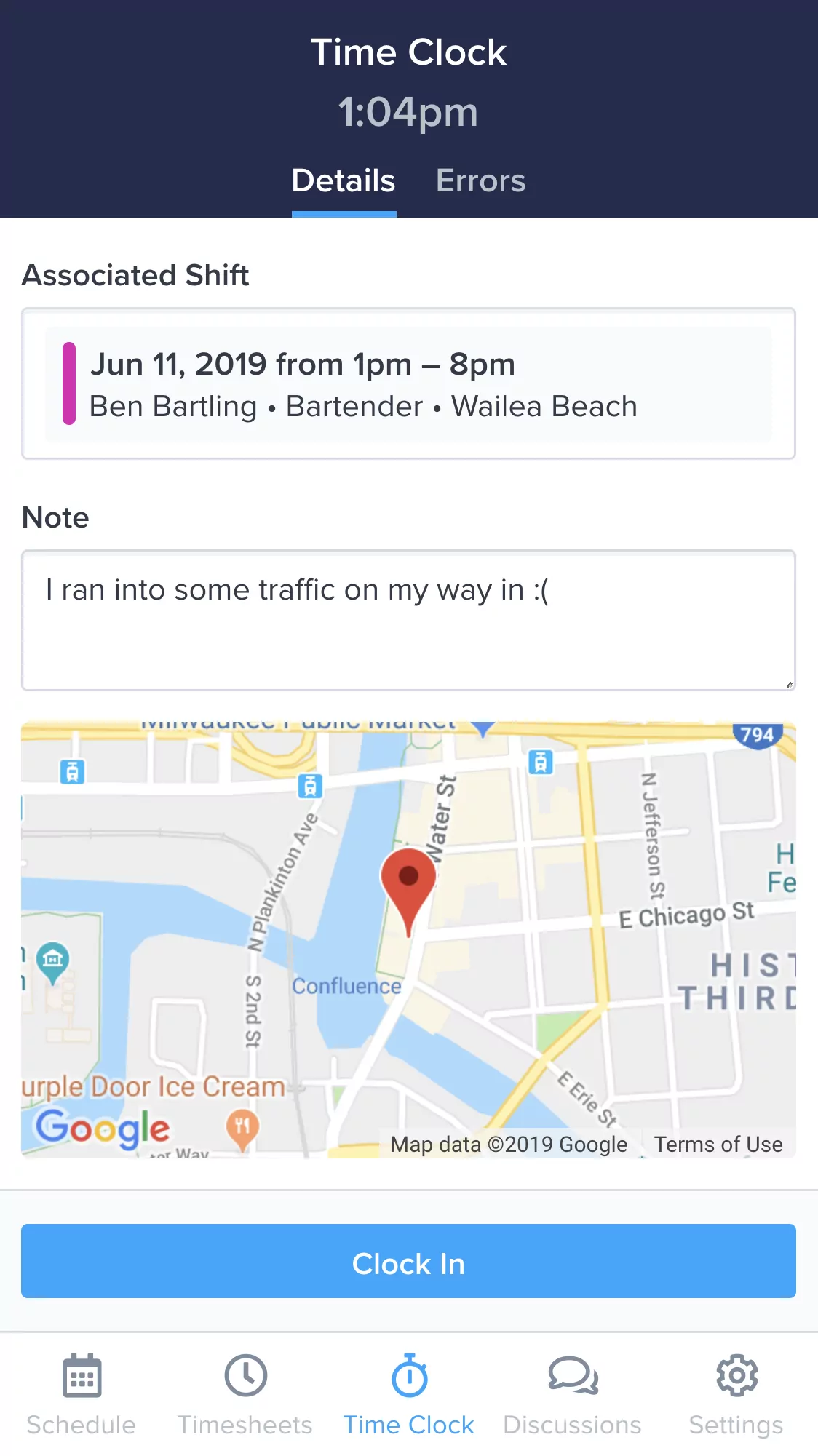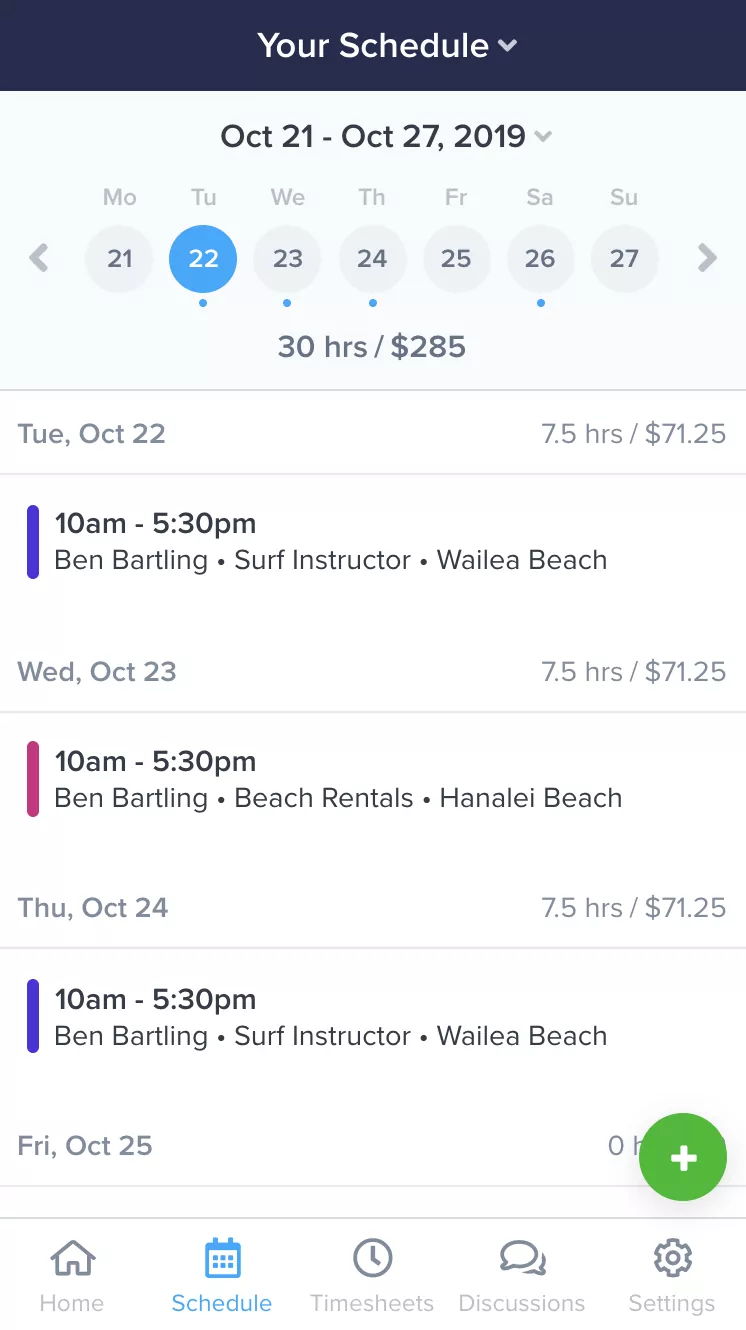 Everything you need to manage your team, in your pocket.
Make changes to the schedule and timesheets on the fly. Empower your team to collaborate anytime, anywhere. ZoomShift's free apps for iPhone and Android keep your team in sync and put you at ease.
Learn More
Simplify your call center scheduling today.
Spend less time scheduling and more time investing in your team and business.
Start Free Trial