Free Work Schedule Template for Excel and Google Sheets
Track employee hours, wages, and overtime with this awesome work schedule template.
Looking for an awesome scheduling and timesheet tool?
ZoomShift is scheduling & time clock software for hourly employees. Drag and drop shifts. Copy last weeks schedule. Calculate hour and wage totals on the fly. Stop wasting time in Excel and start using our simple work schedule template to schedule like a pro.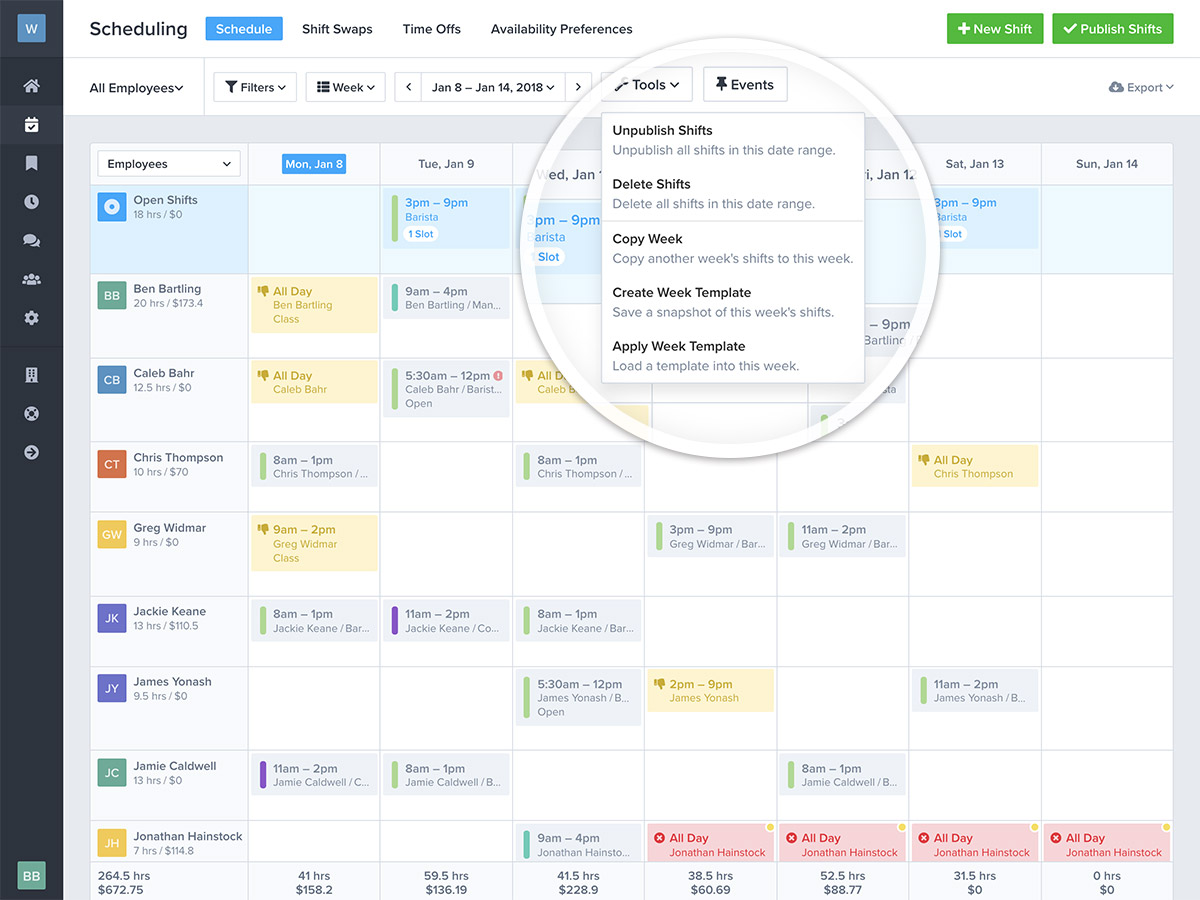 Flexible Views

Choose between day, week, or month, and filter your schedule hundreds of different ways. Find your perfect view.

Realtime Budgeting

Forget about those spreadsheet formulas! Hour and wage totals are calculated on the fly as you build your schedule.

Schedule Templates

No need to reinvent you schedule every week? Build up a library of schedule templates that you can apply with one-click.

Conflict Warnings

You do your thing, and we will let you know when something is awry with your schedule. Never miss a shift conflict again.

Trusted by hundreds of awesome brands.
We've been simplifying employee scheduling for over 7 years. We have grown a family of national and local brands that all trust ZoomShift everyday to keep their businesses running smooth.
Share your schedule with one-click.
Finalizing the schedule is not the last step when you're the manager. Making sure everyone has access to the schedule can be just as tricky as actually building it. Stop tracking down your employees to share the schedule. Share your schedule with an easy work schedule template and get back to more important work.
Mobile Notifications

Your employees can get notified via mobile push notifications, email, or text messages. They will always be in-tune to the schedule.

Shift Reminders

No more excuses for missed shifts. You can send automatic reminders to your employees before they are scheduled to work.

Notification Settings

Each employee can customize their notification settings. Get notifications for the things you care about, and put the rest on silent.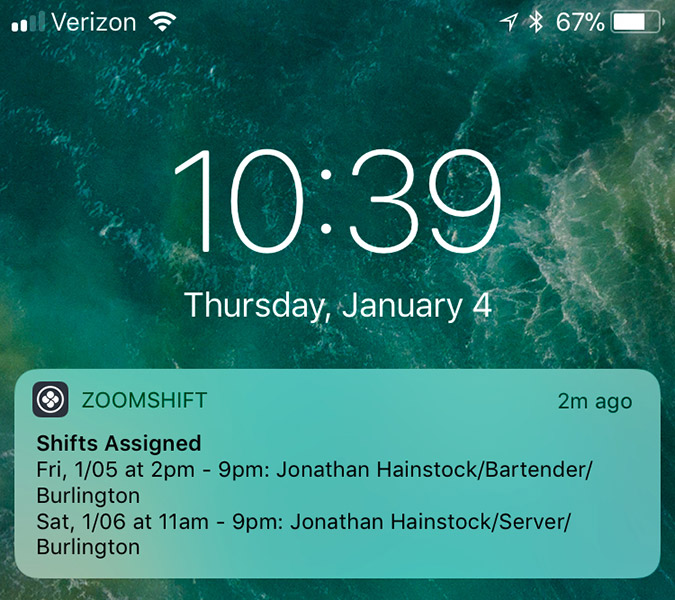 Ready to end your scheduling headaches?