Free Time Clock Software + Free Mobile Apps
Track hourly employee time with free web and mobile time clocks
Track employee time, Improve accountability, reduce labor costs, prevent time sheet errors, and manage everything in one place.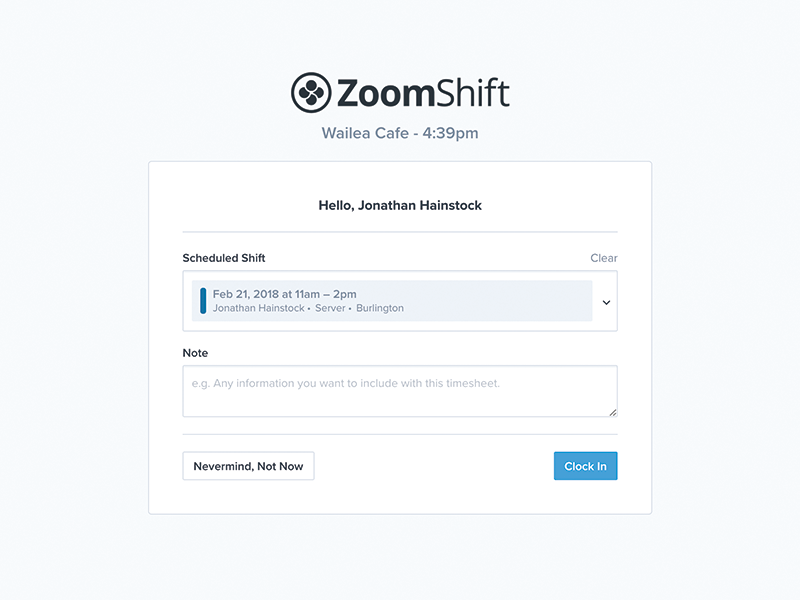 Trusted by organizations in every industry
Thousands of people rely on ZoomShift everyday to spend less time scheduling.
Track employee time
Timesheet management can be a mess. Staying on budget. Knowing where and when employees are working. There's a lot riding on getting payroll right.
But ZoomShift puts you in control of employee timesheets.
Employees clock-in from the free web time clock or mobile time clock
Compare scheduled vs. actual costs and hours
Manage timesheets before exporting for payroll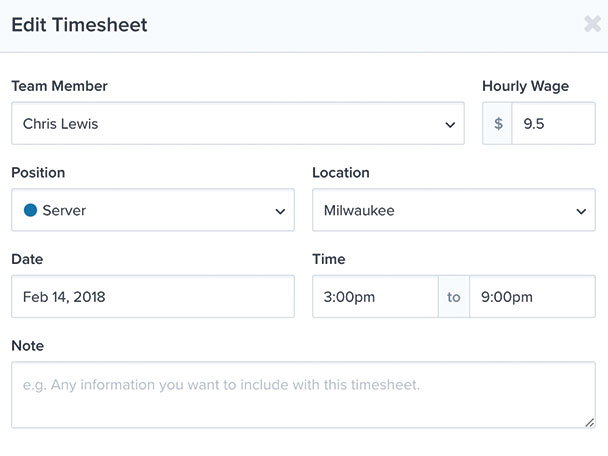 No expensive hardware
Most time clock software comes with expensive hardware, and it's difficult to get everyone on board.
With ZoomShift, you will be up and running in minutes.
Enable the free web and/or time clock
Track GPS coordinates on mobile timesheets and block remote clock-ins
Lock down your timesheets by only whitelisting approved devices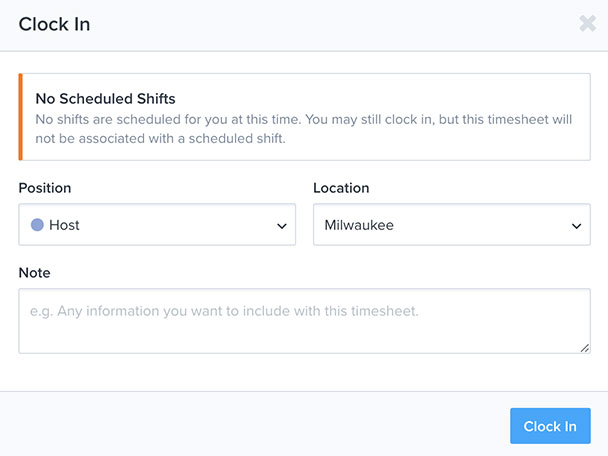 Improve accountability
Dealing with no-shows and late employees is the worst. Communication gets lost in multiple systems.
ZoomShift holds everyone accountable by being the single source of truth.
Send timesheet alerts via email, SMS, and push notifications
Automatically remind team members to clock-in before their shift starts
Track all changes to employee timesheets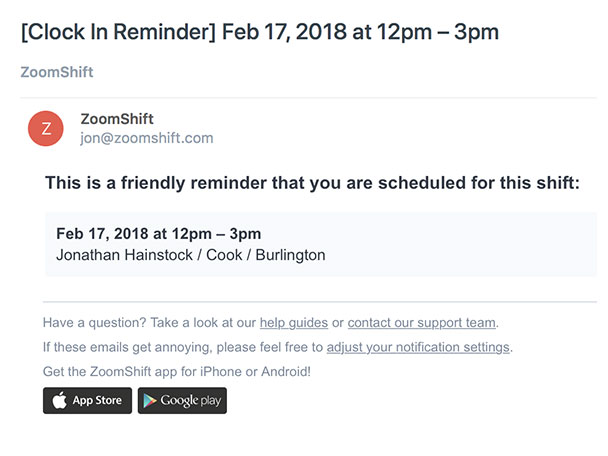 Make your next employee schedule in minutes
Sign up for free today to save hours scheduling this week.
Reduce labor costs
Staying on budget is difficult, and early clock-ins can kill your bottom line.
ZoomShift calculates wage and hour totals so you can keep your labor costs in check.
View daily, weekly, and monthly labor totals
See employee wage and hour totals
Flag employee overtime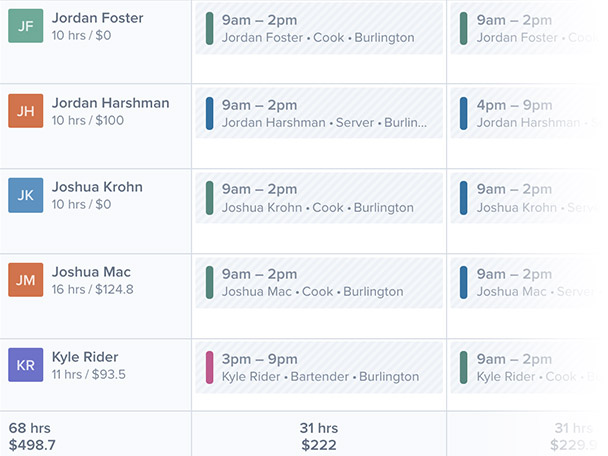 Prevent time clock errors
Time tracking errors can cost you greatly. Inaccurate timesheets. Early and late punches. You can lose hundreds of dollars a month if you're not careful.
ZoomShift's timesheet rules give you control, and prevent errors from ever happening.
Block employees from clocking in wihout being scheduled
Block employees from clocking in for the wrong position or location
Prevent overlapping timesheets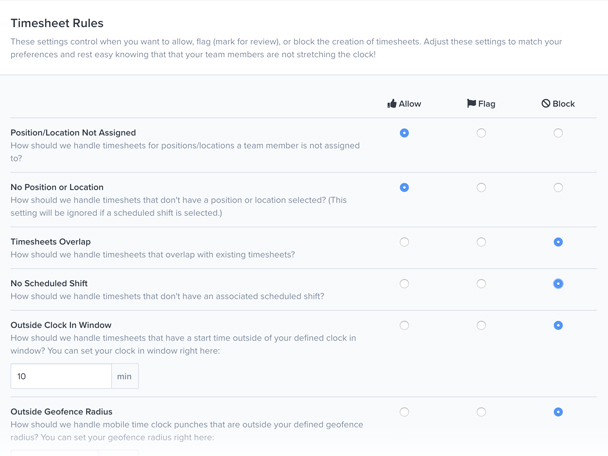 Save money and headaches
Sign up today to reduce labor costs, admin costs, and prevent scheduling errors this month.