FRANCHISE Scheduling Software
Franchise scheduling software that grows with you.
ZoomShift's pay-per-user model and cloud-based software means new franchise locations are up and running in minutes.
Start Free Trial
The GPS Time Clock tool prevents costly time tracking errors.
With multiple franchise locations, it's imperative that you know all your employees are at the right place at the right time. The free web apps on the Google Play Store or the Apple App Store enable your team to clock in and out from anywhere in the world. ZoomShift lets you whitelist IP addresses, which means you control where they can clock-in and out from, so there aren't any time logging errors.
The dashboard also shows in real-time if someone misses a shift, forgot to clock out, or never clocked in altogether. Armed with that information, you can make on the spot corrections in seconds to prevent any expensive timesheet errors that add up over time.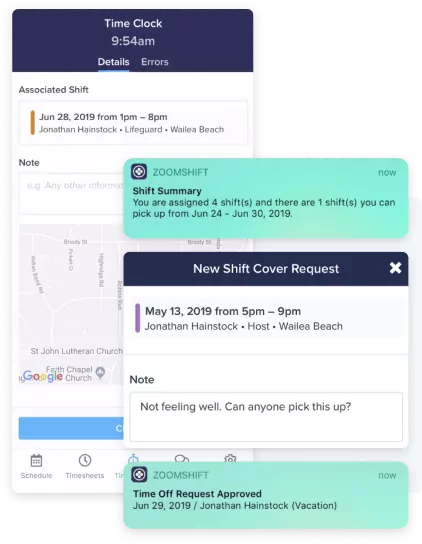 Robust payroll reporting made easy.
Approving timesheets is a breeze with ZoomShift. You can filter by position or employee and go one at a time through the approval process. You can also break it down by location if you're processing multiple franchises. With approved timesheets, you're ready to start processing payroll. In ZoomShift, it's as easy as choosing the time period to view a summary of all hours worked and the gross pay.
The Summary view provides all totals, including base wages, overtime, and gross pay by employee. The Daily Total view provides a similar breakdown on an individual date basis. Take advantage of the filters to enhance your view by location, position, or even team member. Once satisfied, export your payroll report to CSV for external uploading and processing.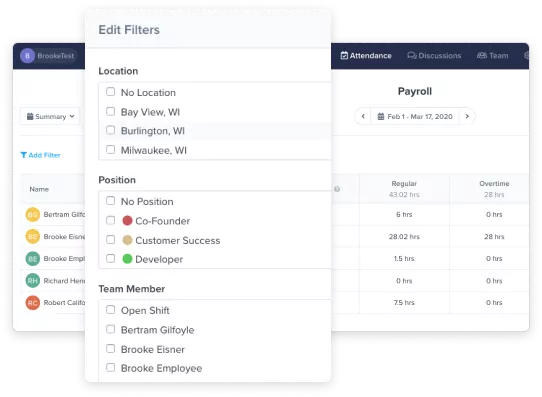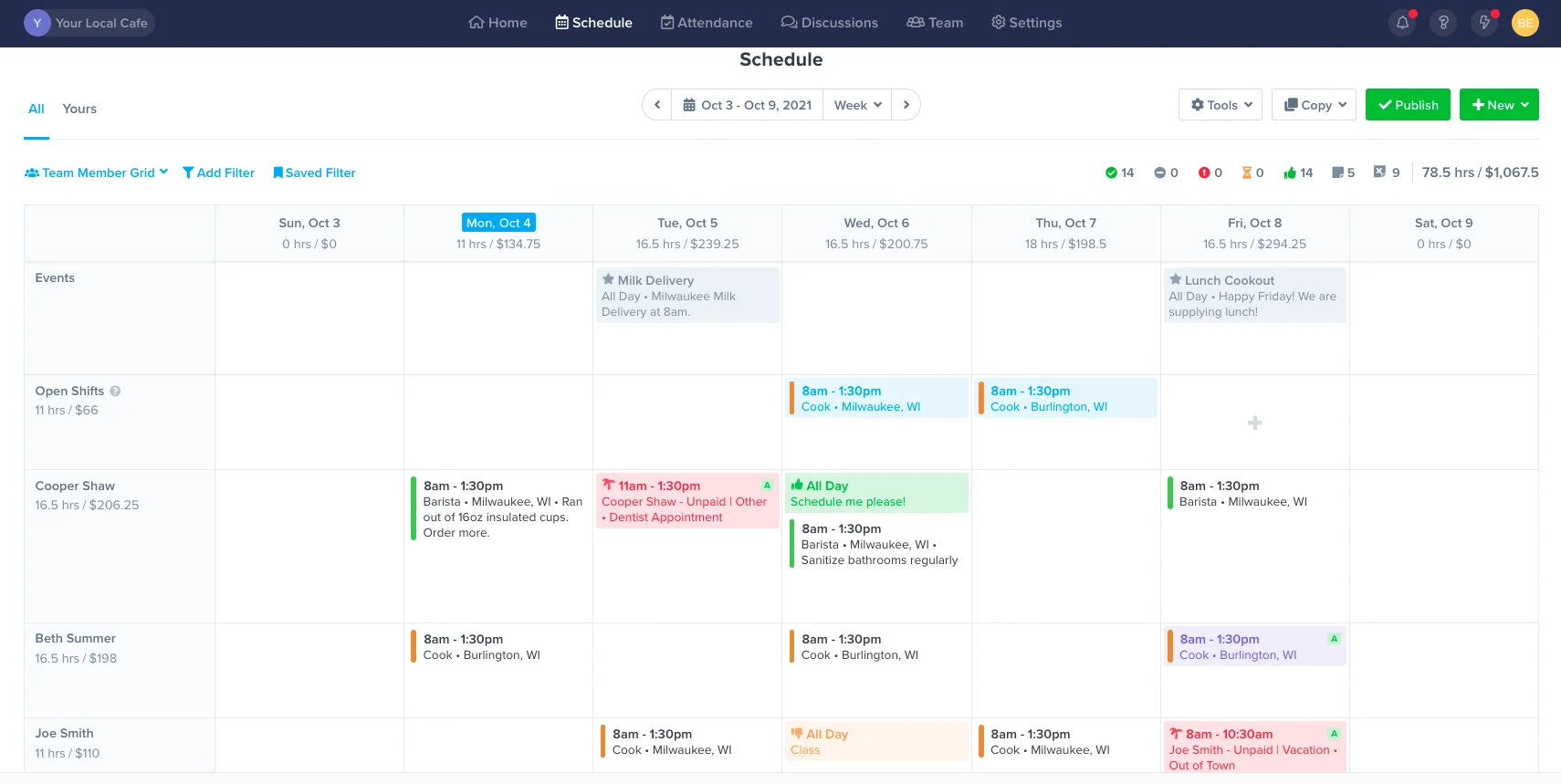 Make franchise schedules faster.
Get everything you need in one place – availability preferences, time off requests, events, shift swaps. Use templates to build schedules, fast.
Copy work schedules

Use templates to schedule in minutes. Drag and drop shifts in place on the calendar.

Improve staff accountability

Share schedules via text message, push notification, and email. Automate reminders from team members so they are alerted before their shift starts.

Everything in one place

Invite your team to view their schedules, set their availability preferences, request time off, and pick up open shifts.

Track labor hours and dollars

Track labor to sales and keep an eye on overtime. Always stay in control of payroll costs.

Improve communication

Keep your team in the loop with event schedules, group chats, and direct messages.

Manage requests with ease

No more text messages or calls. Respond to shift swaps and time-off requests in one place.
FRANCHISE SCHEDULING
Frequently Asked Questions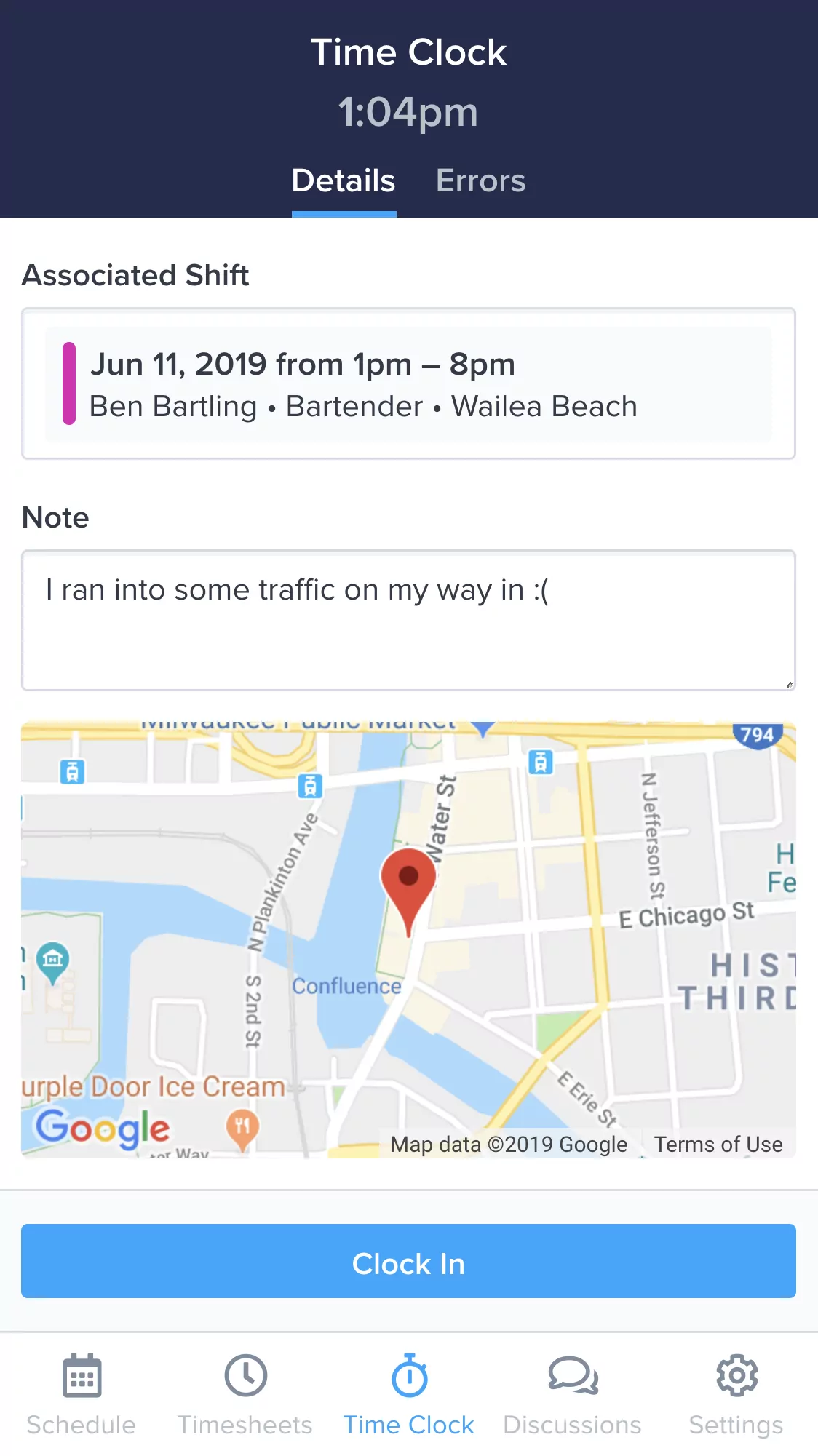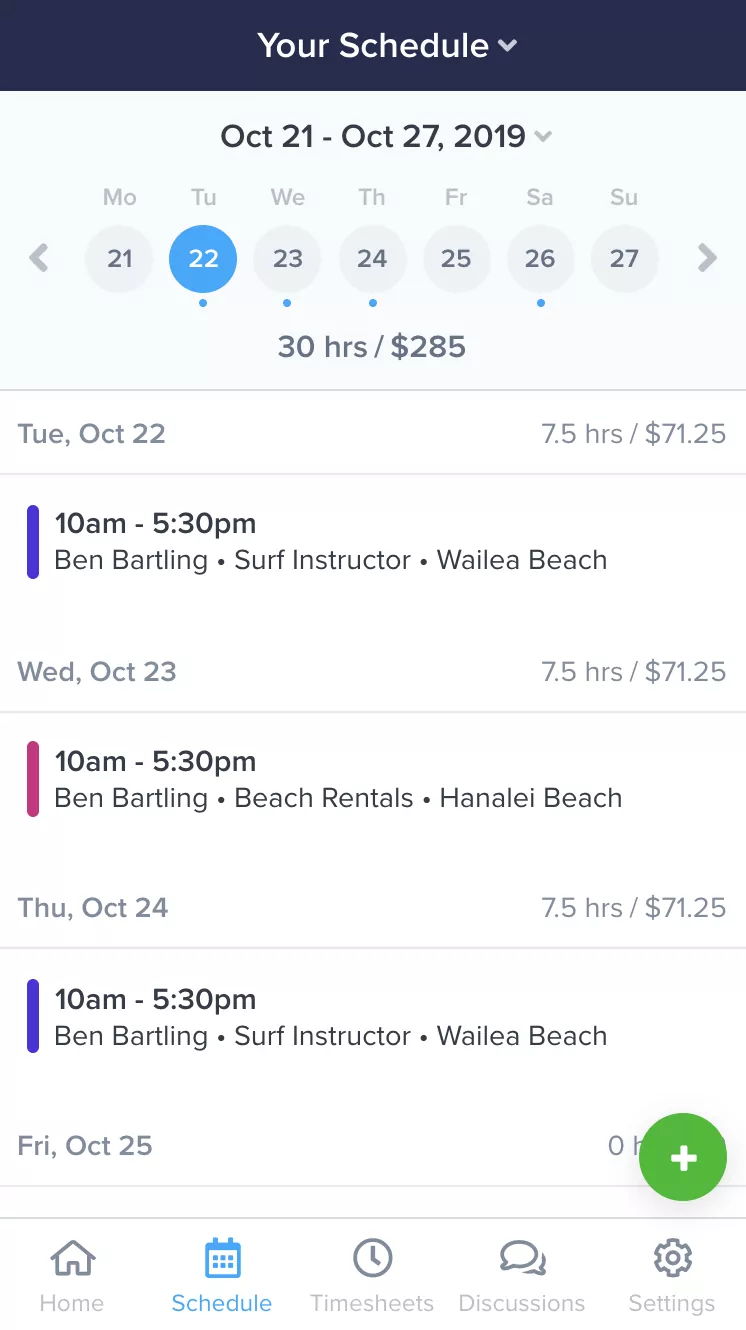 Everything you need to manage your team, in your pocket.
Make changes to the schedule and timesheets on the fly. Empower your team to collaborate anytime, anywhere. ZoomShift's free apps for iPhone and Android keep your team in sync and put you at ease.
Learn More
Simplify your franchise scheduling today.
Spend less time scheduling and more time investing in your team and business.
Start Free Trial