Free restaurant scheduling software
Free staff scheduling software designed for restaurants.
ZoomShift helps you save hours scheduling, reduce labor costs, and have confidence that your team will show up on time.
Sign Up Free
We love ZoomShift – it's super easy. With the app, our staff always knows when they work.
Make restaurant schedules faster.
Get everything you need in one place – availability preferences, time off requests, events, shift swaps. Use templates to build schedules, fast.
Learn More
Copy work schedules

Use templates to schedule in minutes. Drag and drop shifts in place on the calendar.

Improve staff accountability

Share schedules via text, push, and email. Automatically remind team members before their shift starts.

Everything in one place

Invite your team to view their schedules, set their availability preferences, request time off, and pick up open shifts.

Find replacements in seconds

Find a shift replacement when someone calls in. Select available team members assigned to the right position and location.

Always be covered

Empower your team to swap shifts. No more calling down a list. Notify your team with open shifts when you need extra help.

Get help with the schedule

Add supervisor and manager permissions to help respond to time off requests and make shift changes.

Track labor hours and dollars

Track labor to sales and keep an eye on overtime. Always stay in control of payroll costs.

Improve communication

Keep your team in the loop with event schedules, group chats, and direct messages.

Manage requests with ease

No more texts or calls. Respond to shift swaps and time off requests in one place.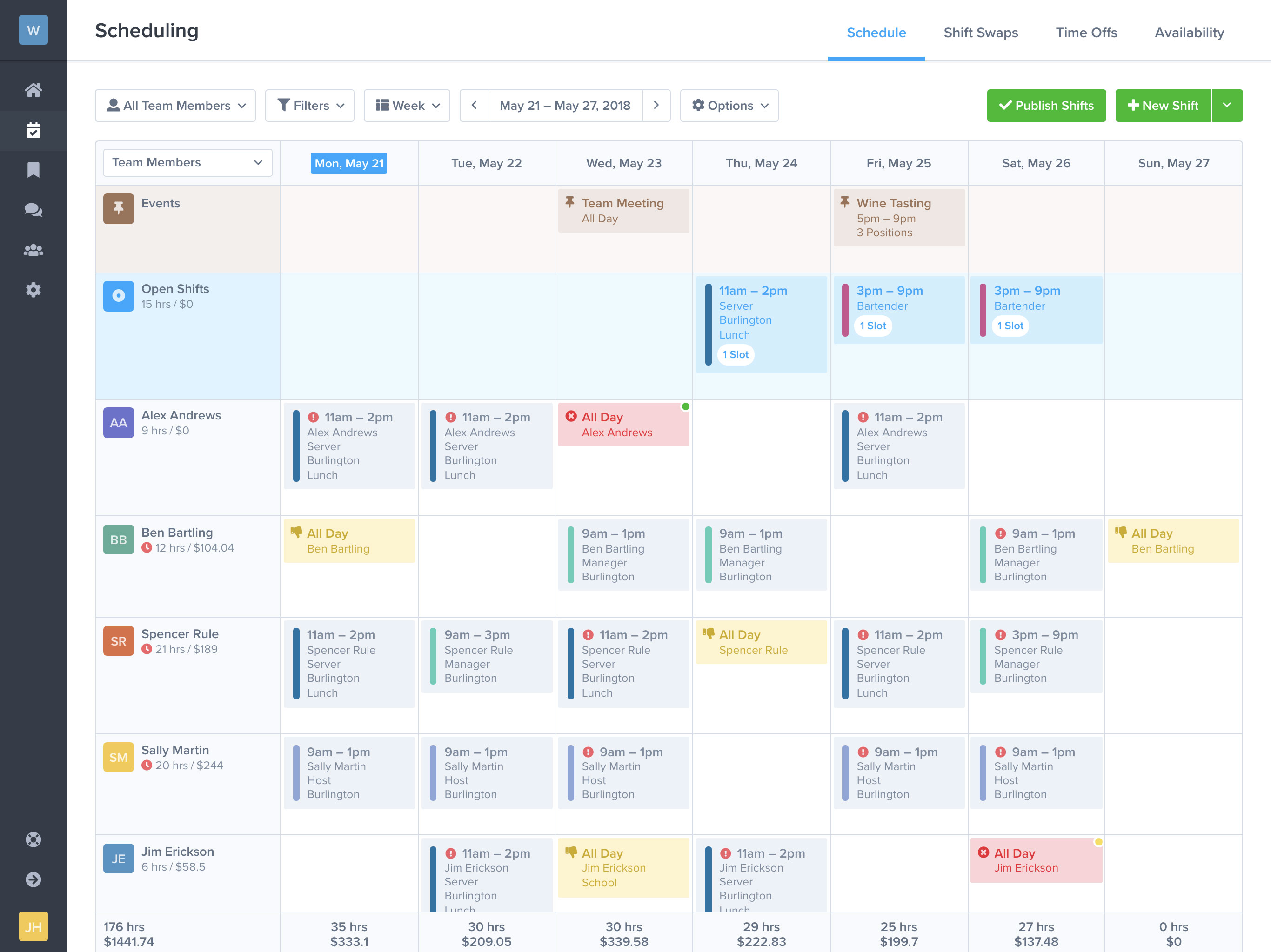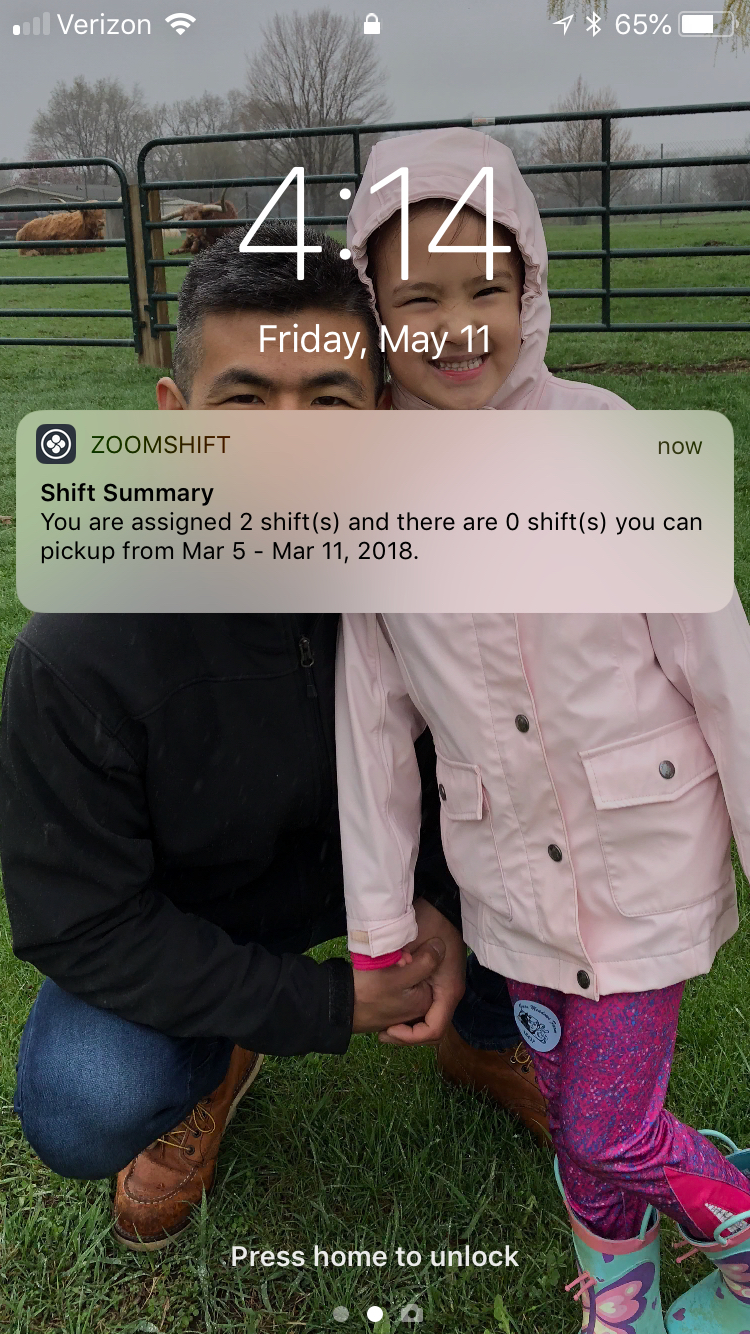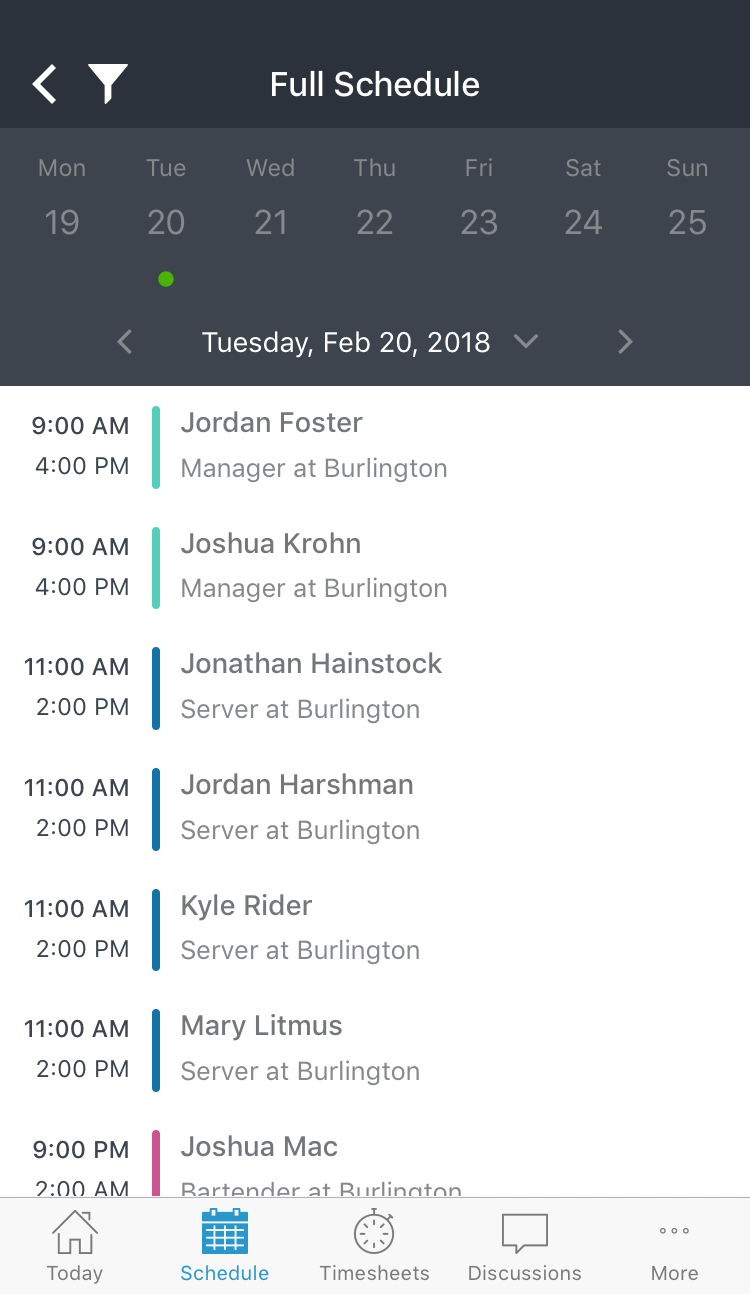 Everything you need to manage your team, in your pocket.
Make changes to the schedule and timesheets on the fly. Empower your team to collaborate anytime, anywhere. ZoomShift's free apps for iPhone and Android keep your team in sync and put you at ease.
Learn More
Is this restaurant scheduling software right for me?
ZoomShift is free restaurant scheduling software. With ZoomShift, you can make restaurant staff schedules online, instead of using Excel or paper.
Creating a staff schedule is hard. There are many variables and things you need to keep straight in your head. With ZoomShift, you don't have to try to remember everything. Time off requests, availability preferences, last minute shift changes, shift swaps – it's all there for you to see.
We make it easy for you to get organized and gain visibility into your schedule. You can rest knowing that your team always knows when they work.
ZoomShift is designed to help you manage hourly restaurant employees. It's commonly used in sit-down, quick-service, and fast-casual restaurants.
If you have any questions or woud like a free demo, don't hesitate to contact us.
Start scheduling for free.
Spend less time scheduling and more time investing in your team and business.
Sign Up Free