Employee Scheduling Software
Employee scheduling software designed for hourly employees.
Create employee schedules in minutes, improve staff accountability, and reduce your labor costs.
Start Free Trial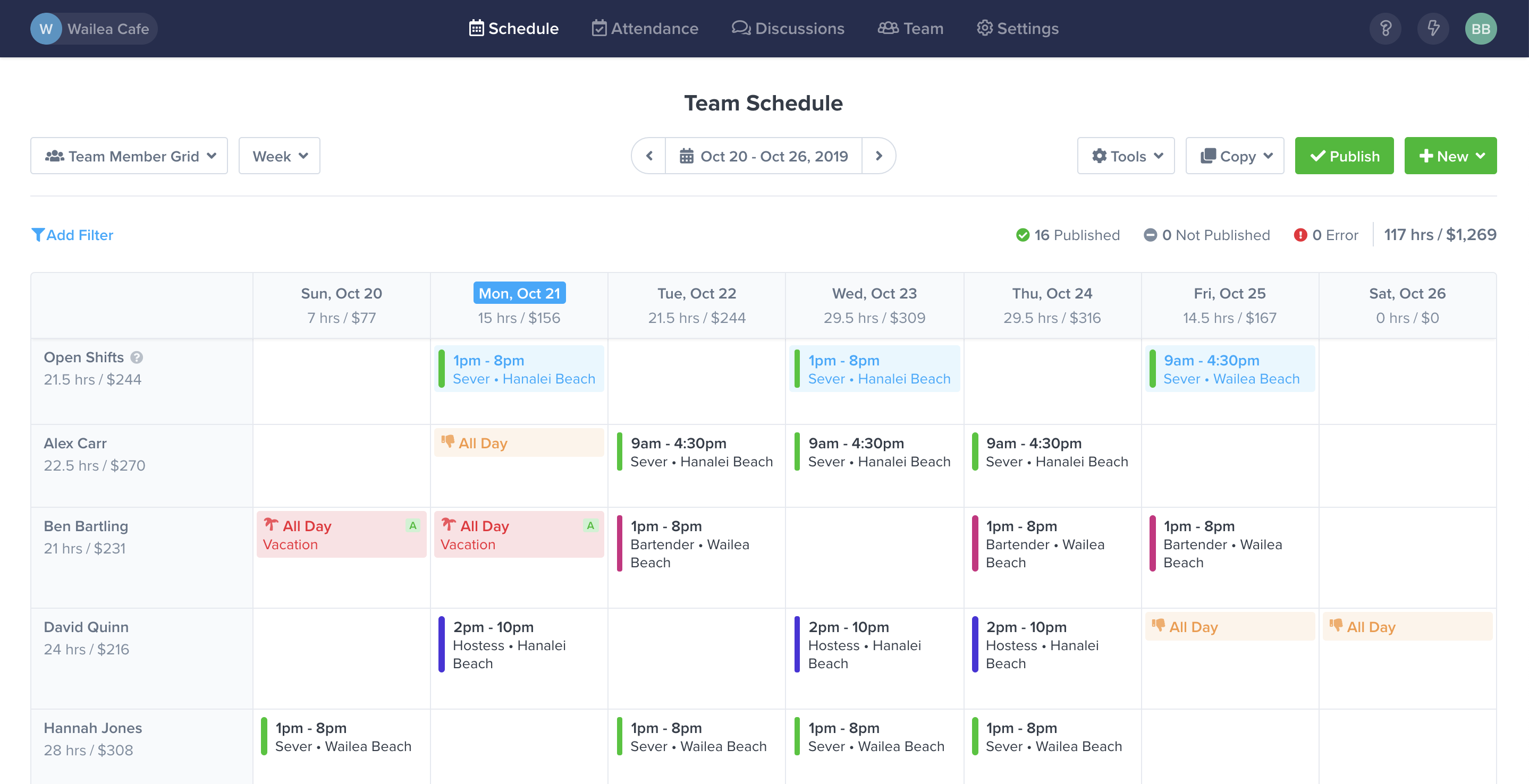 Schedule employees in minutes, not hours.
Ditch your spreadsheets, and gain total control of your work schedule.
Copy work schedules

Use templates to schedule in minutes. Drag and drop shifts in place on the calendar.

Improve staff accountability

Share schedules via text, push, and email. Automatically remind team members before their shift starts.

Everything in one place

Invite your team to view their schedules, set their availability preferences, request time off, and pick up open shifts.

Find replacements in seconds

Find a shift replacement when someone calls in. Select available team members assigned to the right position and location.

Always be covered

Empower your team to swap shifts. No more calling down a list. Notify your team with open shifts when you need extra help.

Get help with the schedule

Add supervisor and manager permissions to help respond to time off requests and make shift changes.

Track labor hours and dollars

Track labor to sales and keep an eye on overtime. Always stay in control of payroll costs.

Improve communication

Keep your team in the loop with event schedules, group chats, and direct messages.

Manage requests with ease

No more texts or calls. Respond to shift swaps and time off requests in one place.
ZoomShift is very easy to use, makes scheduling simple, and lets you work efficiently. It's great for the staff to be able to get their schedules request time off or trade shifts. Donald

Simple Café
Get everything in one place.
Building employee schedules can be chaotic. Things can slip through the cracks – staff availability preferences, time off requests, last minute call-ins.
ZoomShift's employee scheduling software keeps it all in one place.
View availability, time offs, shift swaps, and events from one place.
Create schedules by day, week, and month.
Copy schedules weekly and apply templates.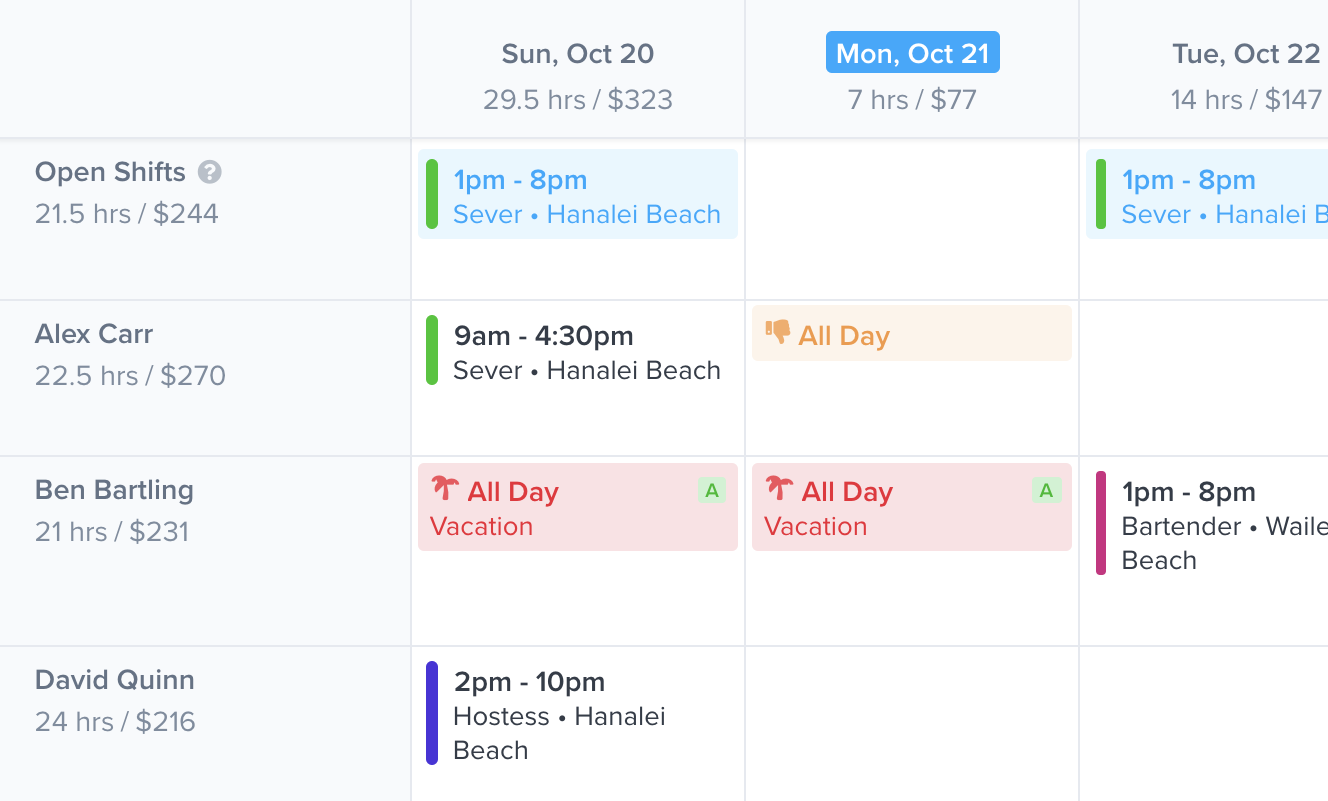 Improve staff accountability.
Dealing with no-shows and late employees is stressful. He said. She said. Communication gets lost in multiple systems.
ZoomShift holds everyone accountable by being the single source of truth.
Give your team 24-7 access to the schedule online and with free iPhone and Android apps.
Keep your staff informed when the schedule changes by sending email, text, and push notifications.
Automatically remind team members before their shift starts.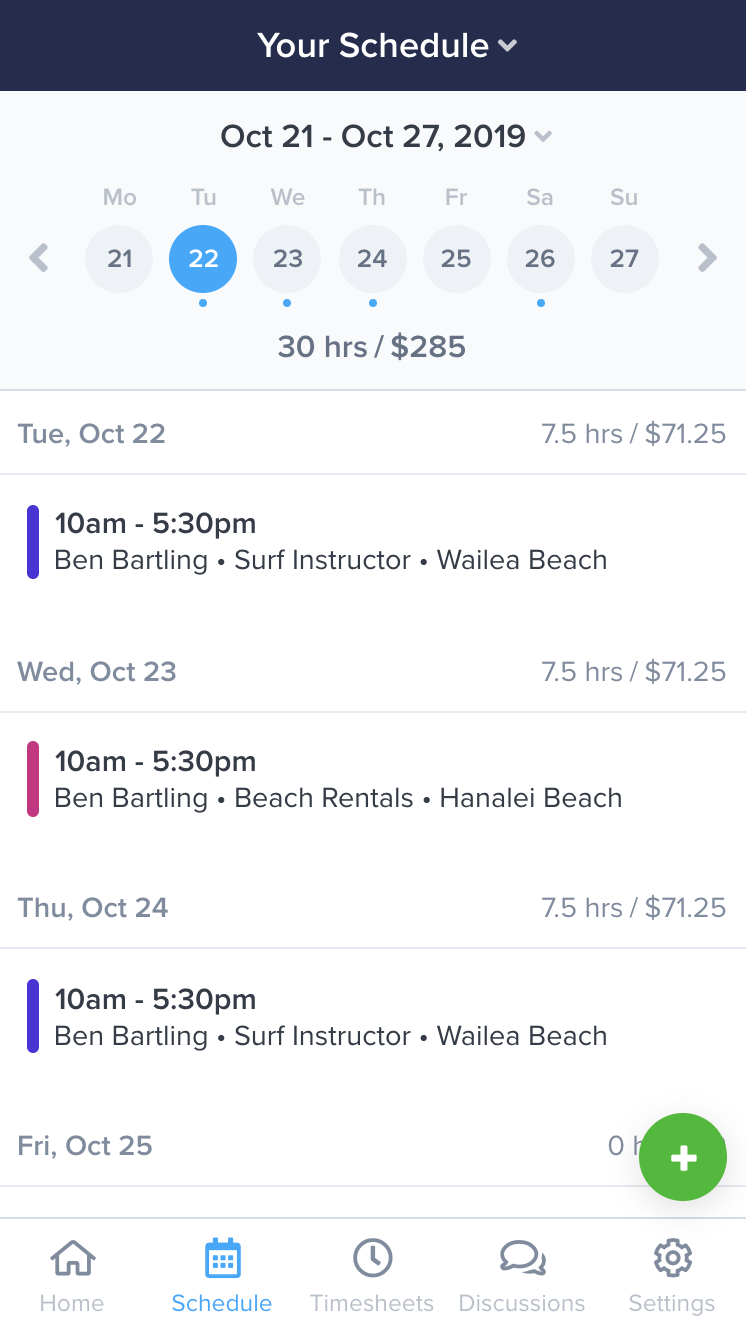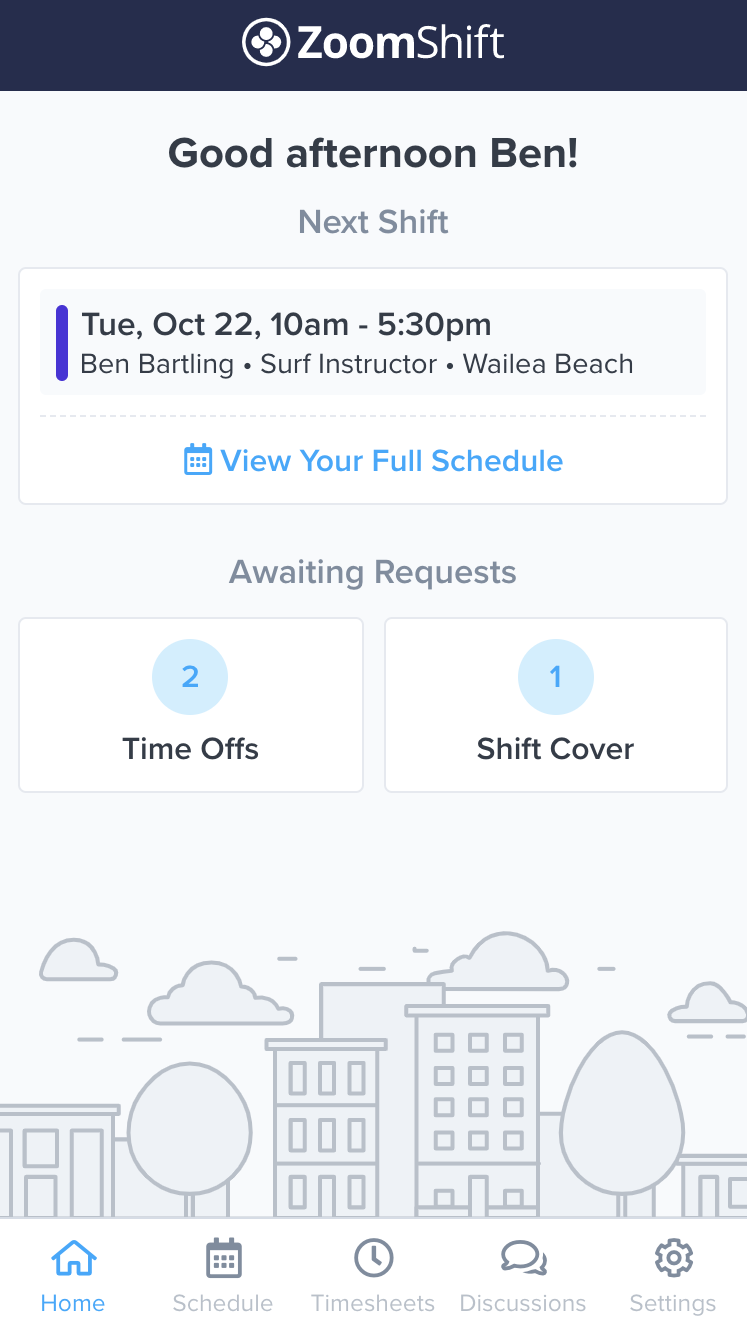 Simplify your scheduling today.
Spend less time scheduling and more time investing in your team and business.
Start Free Trial