CONSTRUCTION Scheduling Software
Effective construction scheduling for multiple crews and locations.
Your projects are fast-paced, complex, and require a lot of oversight. Scheduling should be the least of your worries, and thanks to ZoomShift, you'll spend a fraction of the time on employee scheduling.
Start Free Trial
The GPS Time Clock tool keeps costly timesheet errors in check.
With multiple construction site locations and a sizable crew, it's vital that you know everyone's at the right place at the right time. ZoomShift's mobile apps are available on the Google Play Store and the Apple App Store, and they allow your crew to clock-in and out from anywhere in the world.
The app's dashboard provides real-time insights that show you if someone is late for a shift, forgot to clock out, or is working overtime. Those are the kinds of insights that keep your project running smoothly and on time.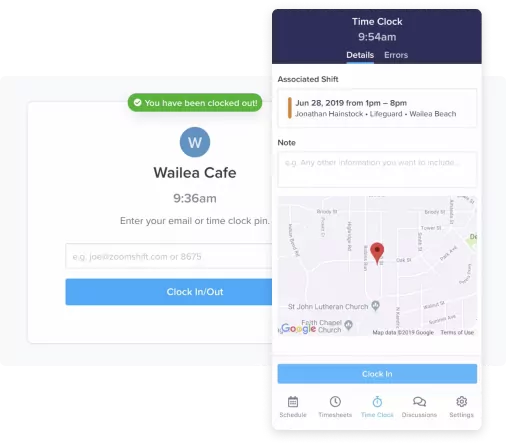 Payroll integration and reporting made easy.
Once you're equipped with some approved timesheets, you'll be all set to process payroll. With ZoomShift, that's as easy as choosing the desired time period and selecting a view. The Summary view provides a simple view of hours worked, overtime hours worked, and gross pay for each employee over the time period you selected.
The Daily Total view gives you those same insights broken down over individual days to provide a bit more detail. Once you toss in some handy filters, you get an enhanced view by location, position, or even team member. When you're ready, export your payroll report to CSV for easy external uploading and processing.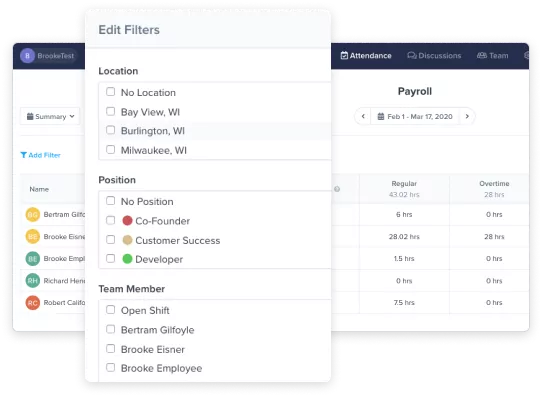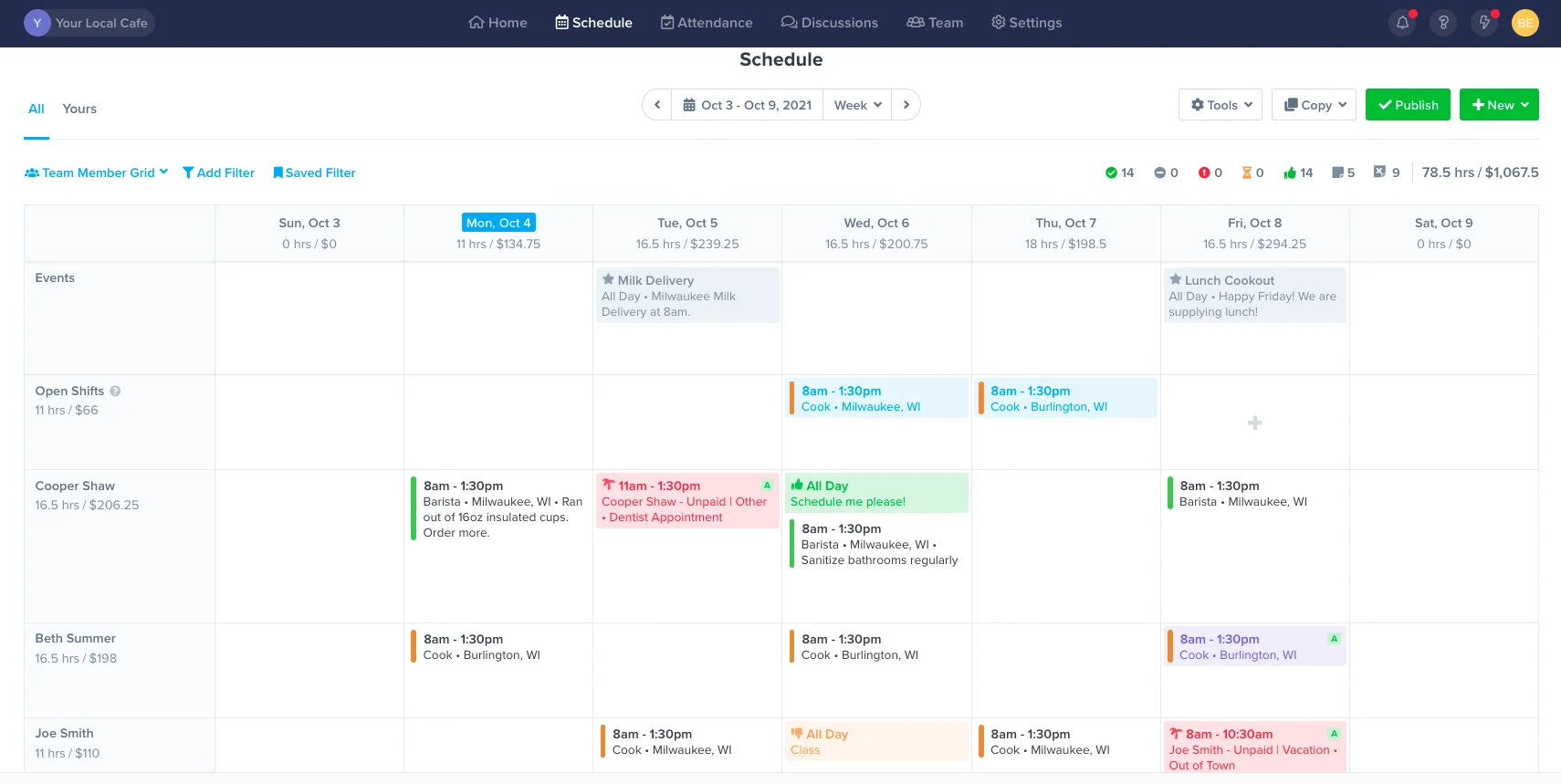 Make construction schedules faster.
Get everything you need in one place – availability preferences, time off requests, events, shift swaps. Use templates to build schedules, fast.
Copy work schedules

Use templates to schedule in minutes. Drag and drop shifts in place on the calendar.

Improve staff accountability

Share schedules via text message, push notification, and email. Automate reminders from team members so they are alerted before their shift starts.

Everything in one place

Invite your team to view their schedules, set their availability preferences, request time off, and pick up open shifts.

Track labor hours and dollars

Track labor to sales and keep an eye on overtime. Always stay in control of payroll costs.

Improve communication

Keep your team in the loop with event schedules, group chats, and direct messages.

Manage requests with ease

No more text messages or calls. Respond to shift swaps and time-off requests in one place.
CONSTRUCTION SCHEDULING
Frequently Asked Questions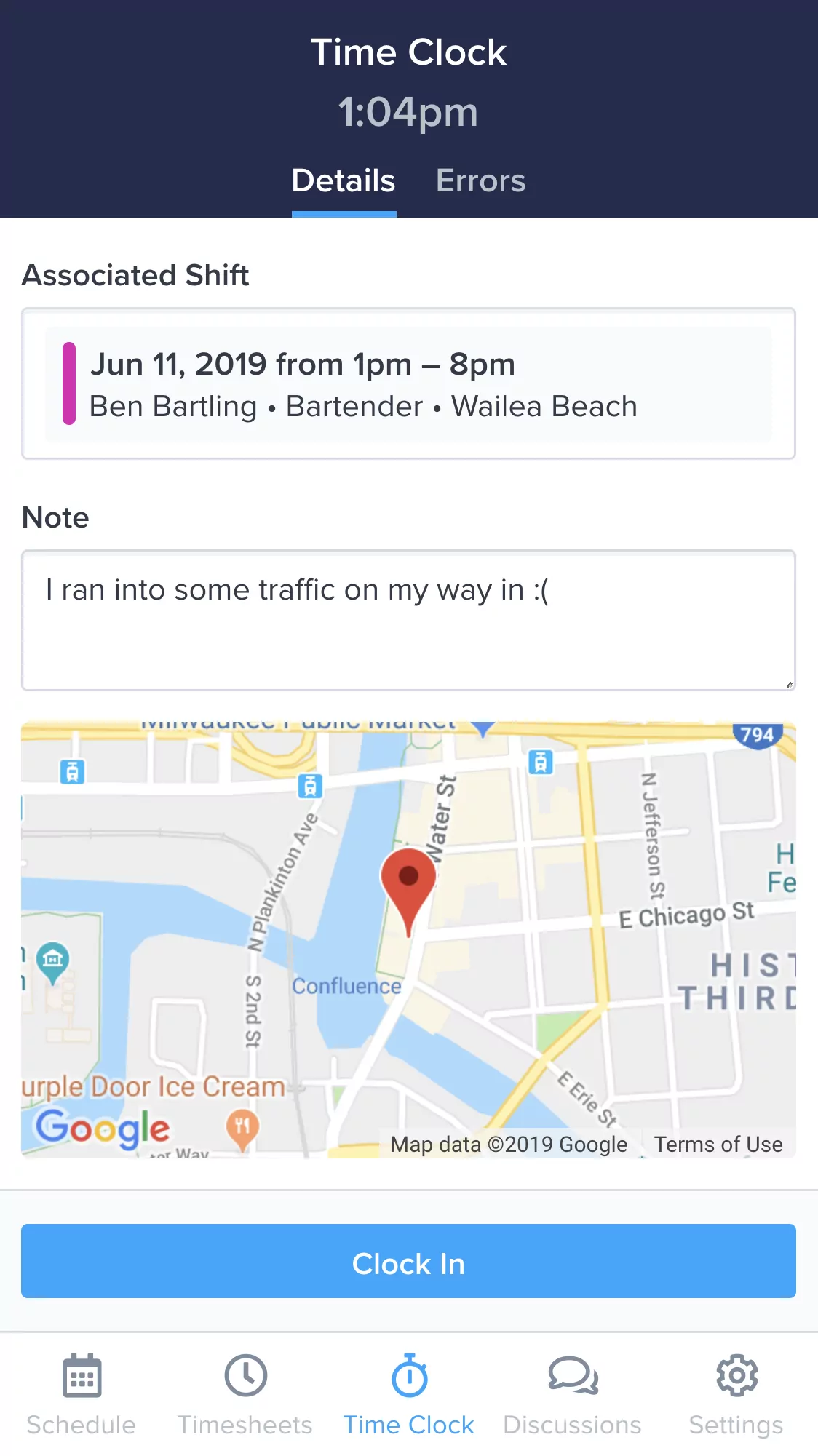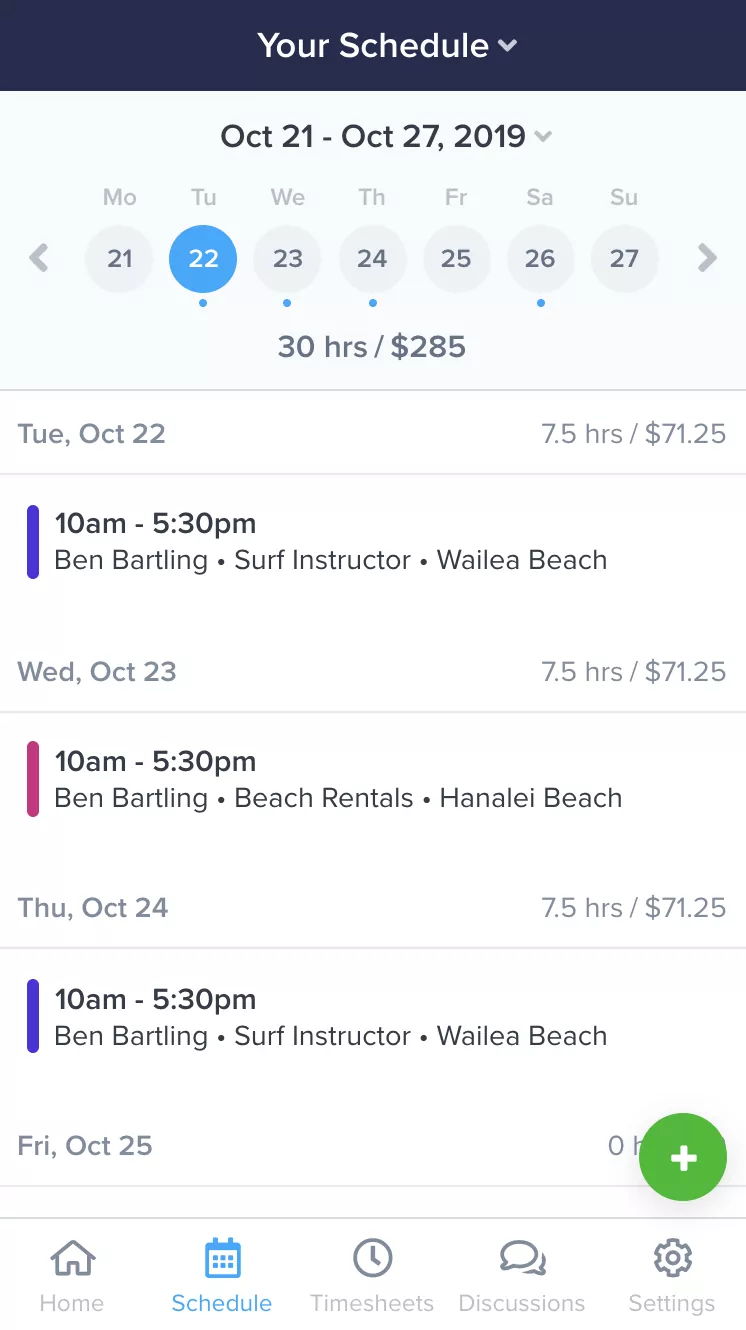 Everything you need to manage your team, in your pocket.
Make changes to the schedule and timesheets on the fly. Empower your team to collaborate anytime, anywhere. ZoomShift's free apps for iPhone and Android keep your team in sync and put you at ease.
Learn More
Simplify your construction scheduling today.
Spend less time scheduling and more time investing in your team and business.
Start Free Trial