Employee Time Tracking Software
Hassle-free employee time tracking that keeps your team on the same page
Employee time tracking so accurate you can concentrate on your work and not the clock
Start Free Trial
TRUSTED BY 20,000+ BUSINESSES
No more costly time tracking errors.
Take the guesswork out of managing a detailed schedule.
Employee Scheduler

The employee scheduling tool within ZoomShift acts as a single source of truth, so everyone knows who's scheduled to work which days, times, and locations.

GPS Time Clock

Employee time tracking software is more than meets the eye. It will log not only time punches, but staff location using GPS as well. The GPS feature is especially handy for companies that work in the field or companies with multiple locations.

Mobile App

Every modern workplace should have an employee time tracking app, so employees and managers are always on the same page. With ZoomShift, you can clock in and out and track breaks and overtime all in one convenient mobile app.

Time-off Tracker

Time tracking hours worked is a given, but ZoomShift also tracks time off, including vacation time, paid time off (PTO), sick time, holiday, and jury duty

Shift Swaps

Tracking employee time is rarely straightforward. Between last-minute time-off requests, sick days, and shift swap requests, you can always count on something changing. Thankfully, ZoomShift lets employees swap shifts in its app in seconds.

Notifications

Employee time tracking software like ZoomShift takes the guesswork out of managing a detailed schedule. Real-time notifications alert your staff via push, text, and email notifications, so they're always aware of their shift obligations.
Book a Demo
GPS time clock
ZoomShift's GPS Time Clock tool saves you from costly employee time tracking errors. You set the rules so employees can only clock in at the right time and the right place. If they miss a shift or forget to clock in or out, you have the real-time visibility to make corrections in seconds.
If you have multiple locations or your staff works in the field, they can carry the power of ZoomShift with them. The free web app and mobile applications enable your team to clock in and out from anywhere in the world.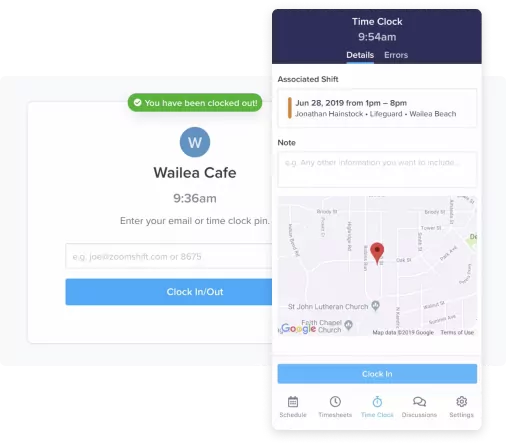 Notifications
Proper communication is the backbone of any thriving business. ZoomShift takes communication to another level with its smart notification system. Fight back against no shows and tardiness with automatic shift reminders. You get to choose from text message reminders, email reminders, or push notifications to remind the team when the schedule is published and when their shift is about to start.
If you're tired of calling down a list to cover a shift, then ZoomShift's got you covered there too. You can fire off pick up notifications to your entire staff in seconds.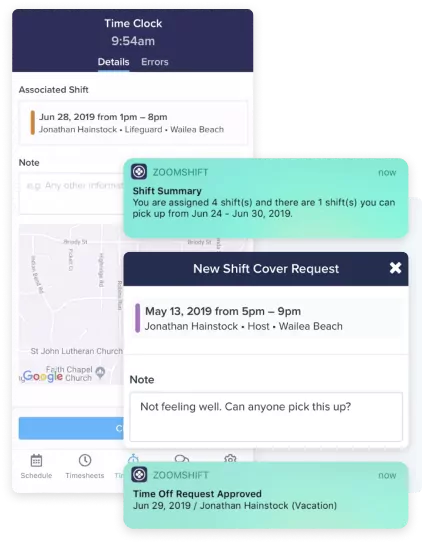 Save Money & Time
Saving time and money with proper employee time tracking comes down to reducing errors and improving efficiencies. ZoomShift can help on both fronts. When it comes to reducing errors, ZoomShift reigns supreme thanks to its real-time employee timesheet view that shows you when someone missed their shift, forgot to clock in, or is nearing overtime.
ZoomShift also empowers your managers to easily compare hours worked alongside wages, so you get a better view of your labor costs. With that, you can easily compare your findings to daily revenue and efficiently staff your business.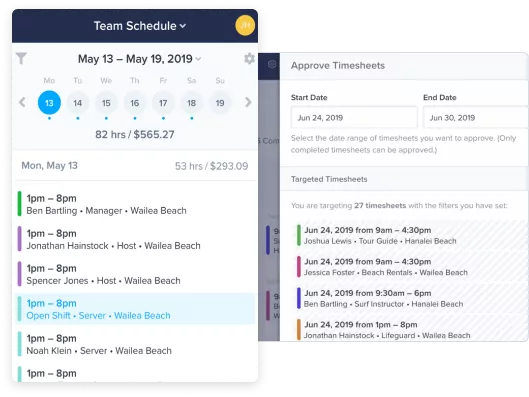 Zoomshift came into my life when I was totally overwhelmed with making and maintaining a schedule for my employees. Staff was submitting request off's and preferred work days, etc. and it got really hard to manage on a simple spreadsheet. I knew there had to be a more efficient scheduling process of doing this and another small business in town connected me with Zoomshift. I haven't looked back since! Shannon McCarthy
Zoomshift has become essential to easily managing our staffing and schedule. With about 90 employees, it's so important to have everyone connected and Zoomshift keeps us all on the same page. The developers are fabulous and absolutely interested in making the program work for us as a client. I can't imagine operating without it! Anne Long
This staff scheduling software has a lot of pros. First, it's very easy to add staff, to make schedules, and to copy schedules to the following pages. The fact it has an app is a huge advantage. Also, the summary of the hours each work is really important for us because we have caps of how much we can schedule each employee. Also, the notes are great! Alissa W.
I'm currently using this software solution for over 60 employees. It's incredibly user-friendly. I probably spend about 1-2 minutes explaining how the app's scheduling feature works and my employees pick up on it right away. In addition to being a great app, the creators of the app are wonderful. They're also very receptive to feedback. The versatility of this app is great and I think it works for a wide range of business models. I highly recommend using it! David Wise
Previous
Next
Employee TIME TRACKING
Frequently Asked Questions
The simplicity of ZoomShift is why people love it so much. Once you've purchased ZoomShift and set everything up, your employees have multiple options for tracking their time. They can physically log into a kiosk or computer at your place of business, log in from the web app on their home computer, or log in from the ZoomShift app on their phone. Once logged in, they'll see their shift details, along with the time and location, as well as the option to leave any notes before clicking Clock In.
---
Popular Articles from the ZoomShift Blog
People are naturally motivated to fulfill their duties, and it's important to empower employees to be accountable for their work. Cultivating too much of a top-down approach can be counterproductive.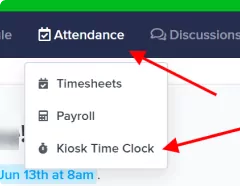 At its simplest, time tracking refers to how a business measures the number of hours an employee has worked on a shift, project, or task. It's primarily used for businesses where the employees are paid by the hour. It's also often used by freelancers and professionals who charge by the hour.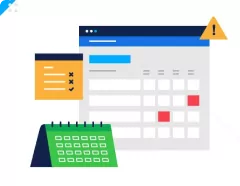 At a glance, employee time tracking is a straightforward concept. Employees either clock-in and clock-out, or they track their hours on a timesheet. Each week or every other week, they hand in said timesheet and management cuts a check for their hours.
No more costly time tracking errors.
Take the guesswork out of managing a detailed schedule.
Book a Demo