Work Schedule App
Work schedule app designed for hourly employees.
Download our free mobile app to make work schedules on the fly, track time, and improve communication.
Start Free Trial
Stay in control on the go.
Edit the schedule, update timesheets, and communicate with staff all from your phone.
Reduce no shows

Keep everyone in the loop with shift reminders and 24-7 access to their schedules.

Make adjustments quickly

Share schedules from anywhere. Notify your team with changes via email, text, and push.

Handle shift trades with ease

Allow your team to swap shifts. No more calling down a list. Notify your team with open shifts when you need extra help.
ZoomShift is a great way to control and organize your staff, and it keeps an easy to view record of who has done what and when. The time clock feature in the mobile app is brilliant and easy for staff to use. I've tried a number of other apps and this is the best by far. Plus, it's improving all the time so it will only get better and better! Lisa

The Hay Experts
Track employee time.
Timesheet management can be a mess. Staying on budget. Knowing where and when employees are working. There's a lot riding on getting payroll right.
ZoomShift's work schedule app puts you in control of employee timesheets.
Employees clock-in from the free mobile (or web) time clocks.
Compare scheduled vs. actual costs and hours.
Edit timesheets and create payroll reports from anywhere.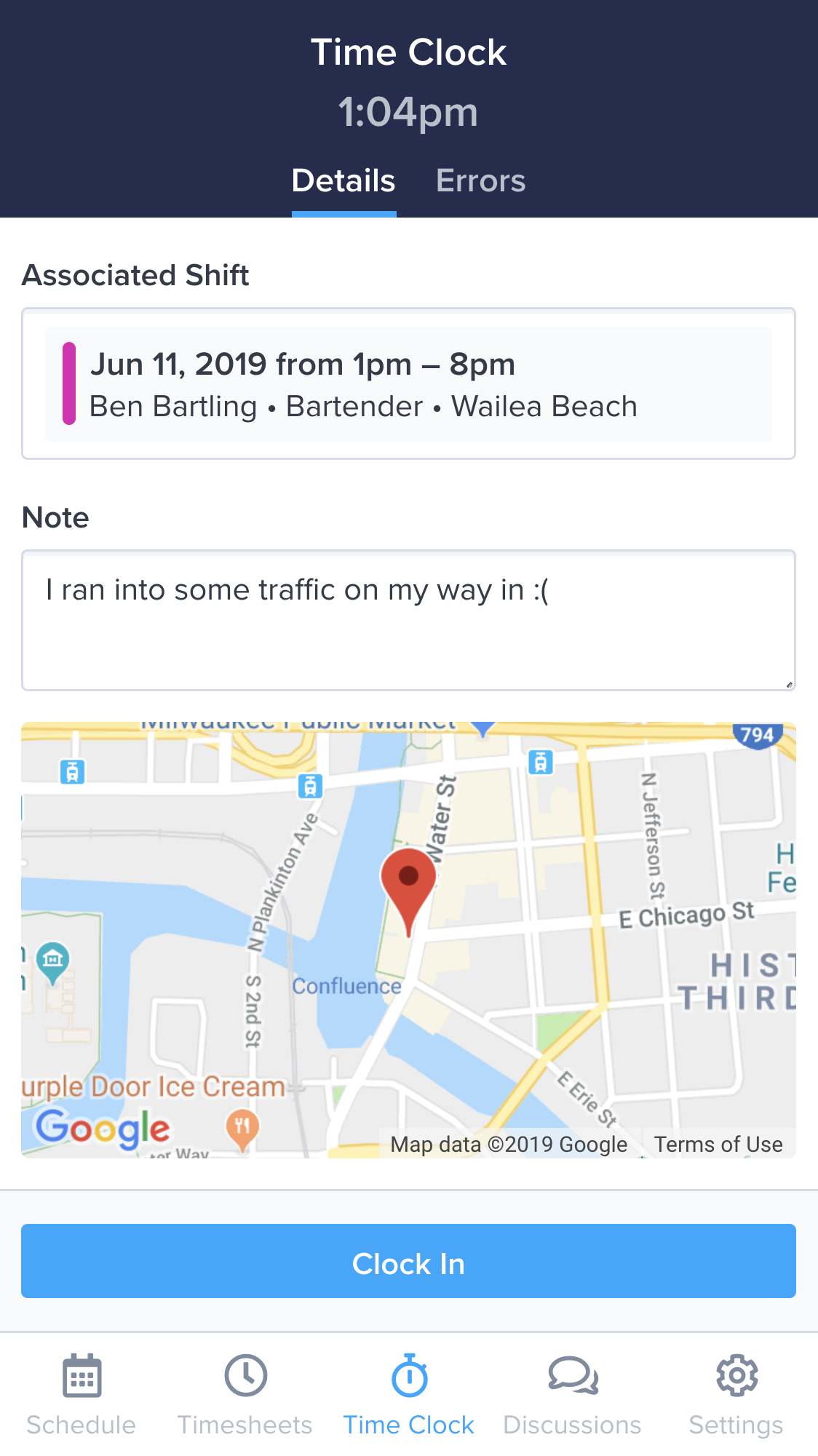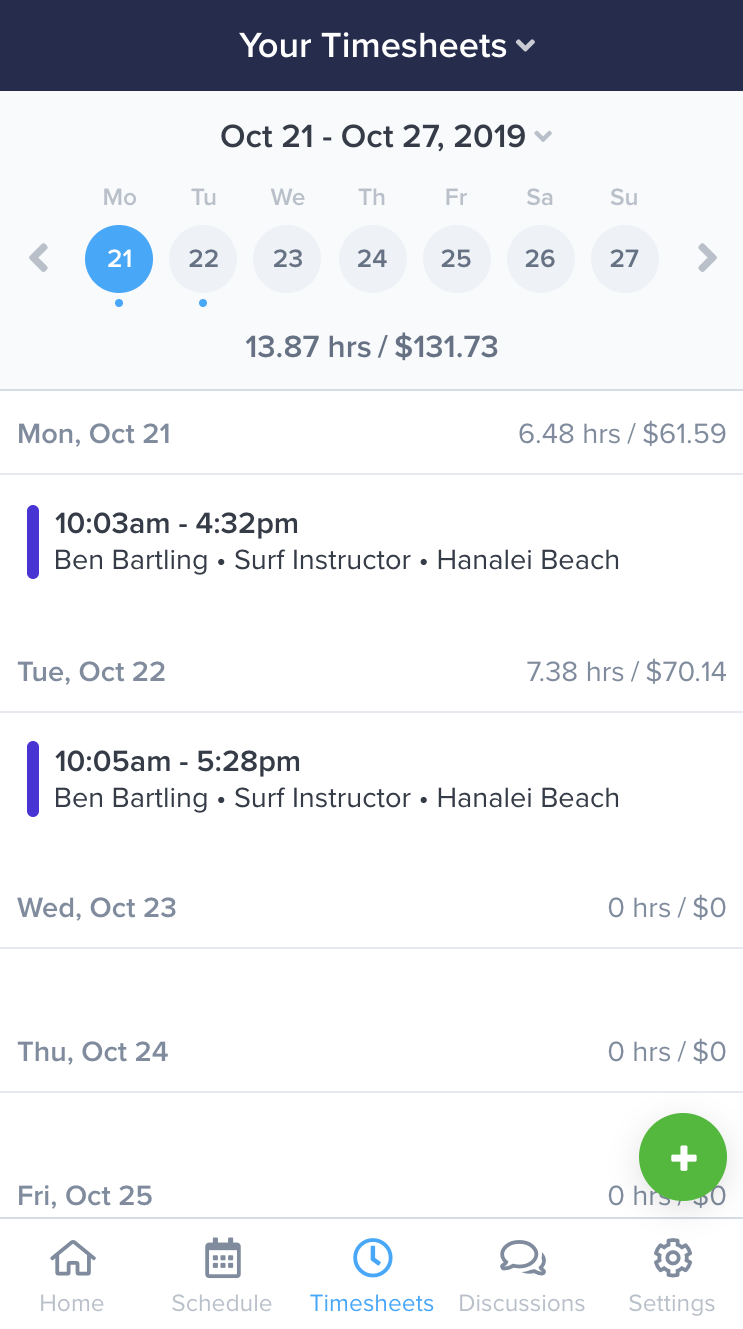 Improve team communication.
Reduce the back and forth and uncessary meetings. Put the schedule and company discussions in everyone's pocket.
Give team members easy access to their schedules, timesheets, and company discussions.
No more messy text threads. Create group chats or direct messages with team members.
Invite team members to set availability preferences, request time off, and pick up open shifts.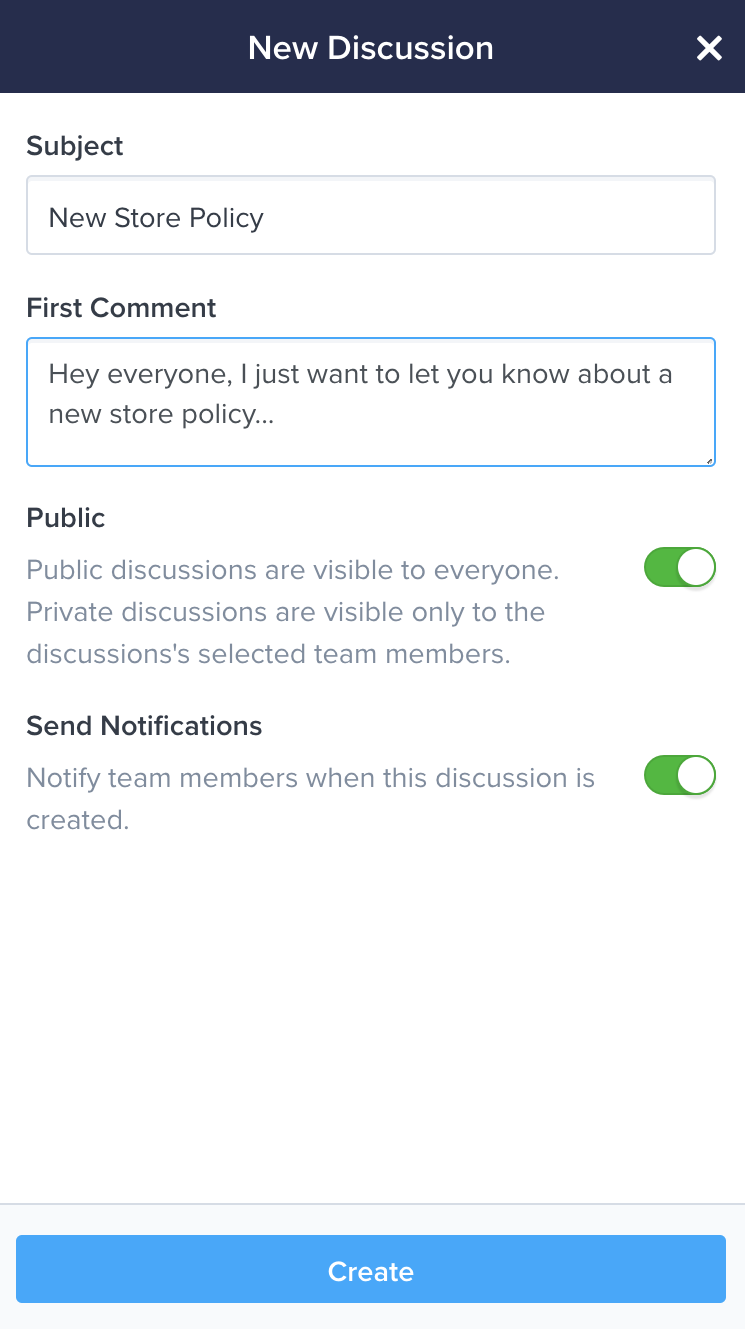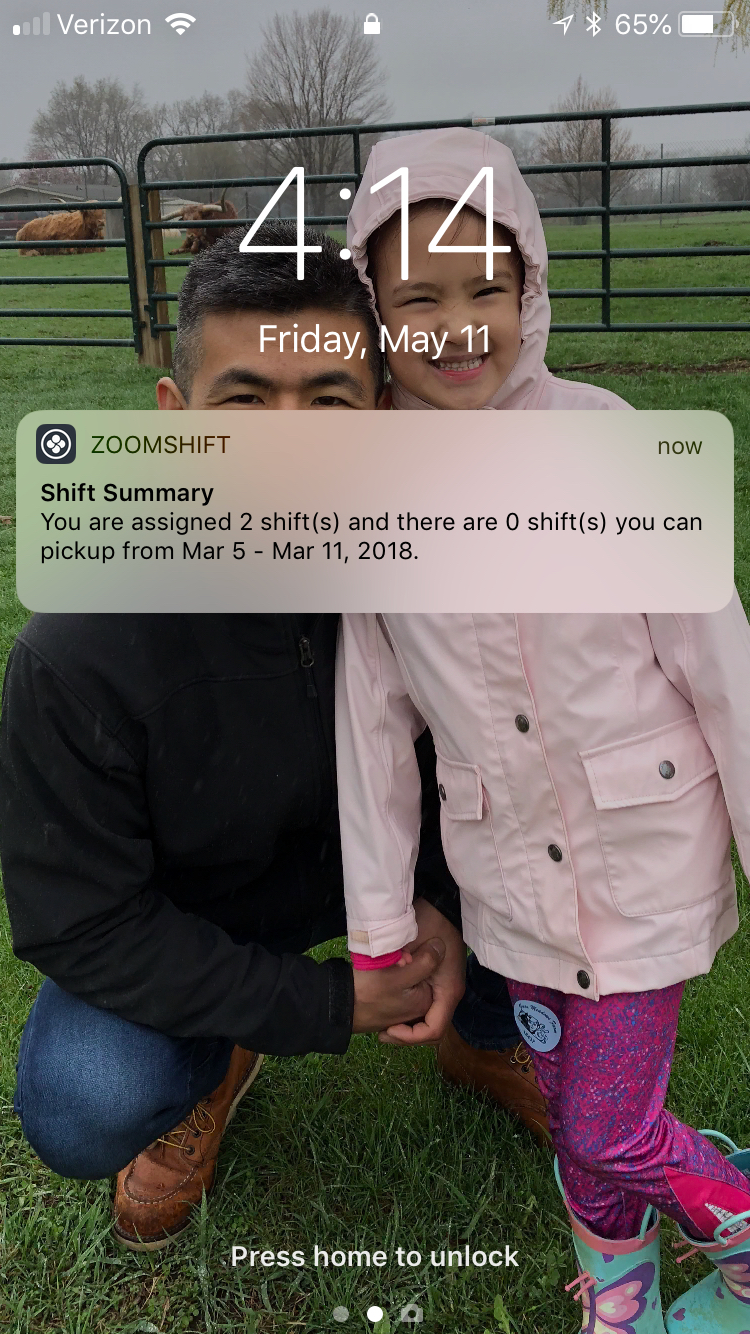 Simplify your scheduling today.
Spend less time scheduling and more time investing in your team and business.
Start Free Trial