Work Schedule App
Work schedule app designed for hourly employees.
Download our free mobile app to make work schedules on the fly, track time, and improve communication.
Start Free Trial
Stay in control on the go.
Edit the schedule, update timesheets, and communicate with staff all from your phone.
Reduce no shows

Keep everyone in the loop with shift reminders and 24-7 access to their schedules.

Make adjustments quickly

Share schedules from anywhere. Notify your team with changes via email, text, and push.

Handle shift trades with ease

Allow your team to swap shifts. No more calling down a list. Notify your team with open shifts when you need extra help.
Zoomshift came into my life when I was totally overwhelmed with making and maintaining a schedule for my employees. Staff was submitting request off's and preferred work days, etc. and it got really hard to manage on a simple spreadsheet. I knew there had to be a more efficient scheduling process of doing this and another small business in town connected me with Zoomshift. I haven't looked back since! Shannon McCarthy
Zoomshift has become essential to easily managing our staffing and schedule. With about 90 employees, it's so important to have everyone connected and Zoomshift keeps us all on the same page. The developers are fabulous and absolutely interested in making the program work for us as a client. I can't imagine operating without it! Anne Long
This staff scheduling software has a lot of pros. First, it's very easy to add staff, to make schedules, and to copy schedules to the following pages. The fact it has an app is a huge advantage. Also, the summary of the hours each work is really important for us because we have caps of how much we can schedule each employee. Also, the notes are great! Alissa W.
I'm currently using this software solution for over 60 employees. It's incredibly user-friendly. I probably spend about 1-2 minutes explaining how the app's scheduling feature works and my employees pick up on it right away. In addition to being a great app, the creators of the app are wonderful. They're also very receptive to feedback. The versatility of this app is great and I think it works for a wide range of business models. I highly recommend using it! David Wise
Previous
Next
Track employee time.
Timesheet management can be a mess. Staying on budget. Knowing where and when employees are working. There's a lot riding on getting payroll right.
ZoomShift's work schedule app puts you in control of employee timesheets.
Employees clock-in from the free mobile (or web) time clocks.
Compare scheduled vs. actual costs and hours.
Edit timesheets and create payroll reports from anywhere.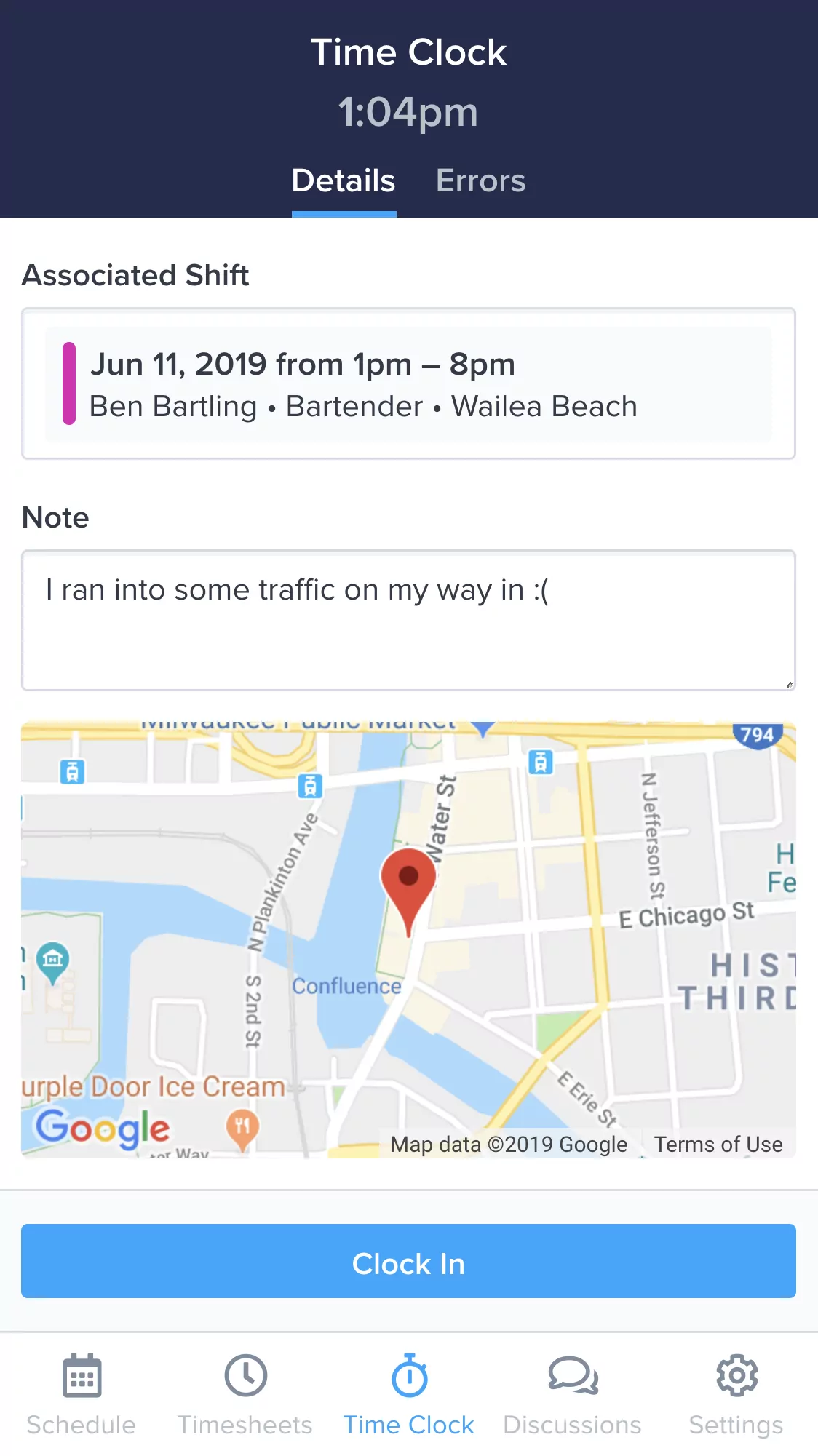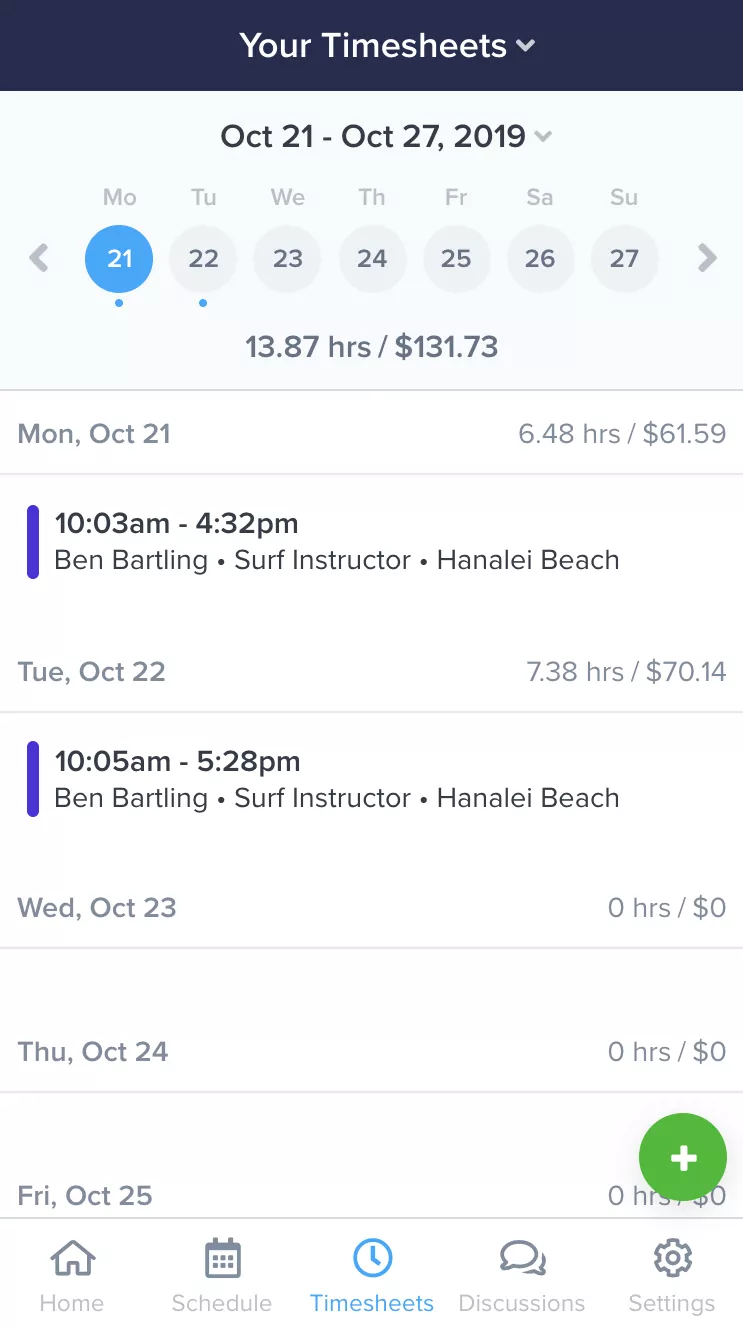 Improve team communication.
Reduce the back and forth and uncessary meetings. Put the schedule and company discussions in everyone's pocket.
Give team members easy access to their schedules, timesheets, and company discussions.
No more messy text threads. Create group chats or direct messages with team members.
Invite team members to set availability preferences, request time off, and pick up open shifts.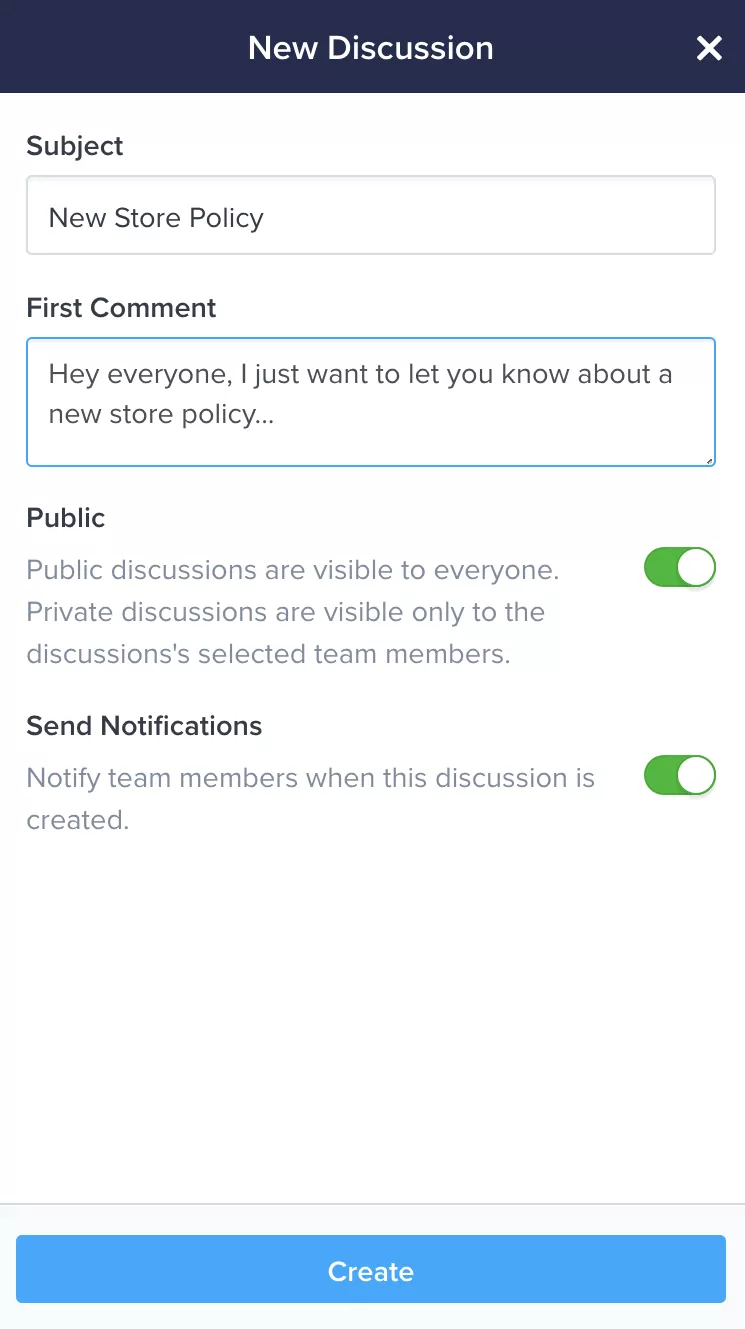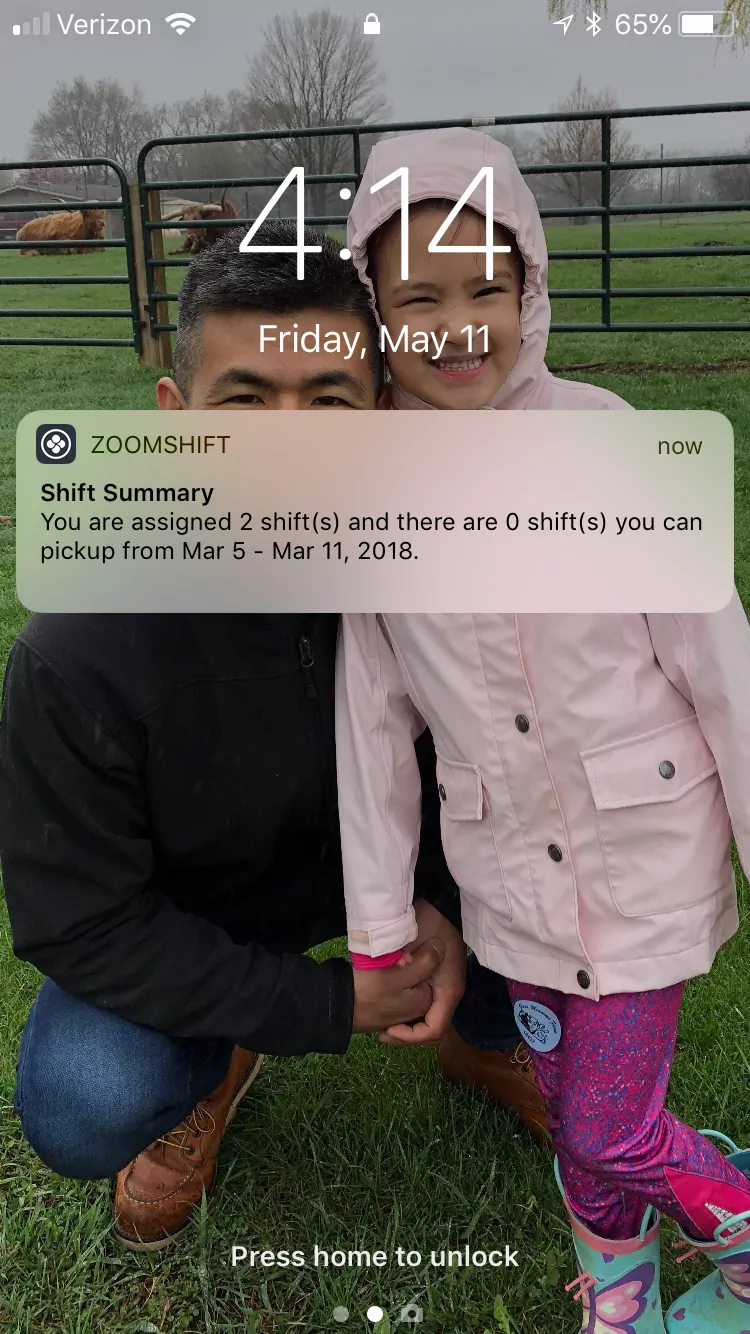 Mobile Employee Scheduling
Apps Benefits
1. Enhance Team Communication
ZoomShift takes communication to the next level with its intricate and straightforward notification system. Quickly notify your team when the schedule's published, shift cover requests pop up, or when time off requests are approved.
2. Promote Mobility
Deploying ZoomShift's scheduling software means everyone has a single source of truth that provides 24/7 access to their work schedule. Each team member can easily clock in, clock out, manage breaks, and request time off on the go.
3. Manage Schedules
Schedule planning is a breeze with ZoomShift's mobile app. You can automate scheduling tasks, edit timesheets on the fly, and compare actual to scheduled costs in real-time.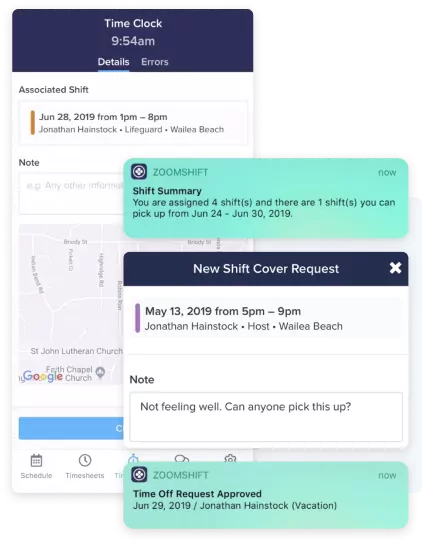 Mobile Scheduling APP
Frequently Asked Questions
Who Uses the ZoomShift Scheduling Mobile App?
Grid here linking to all our industry pages. Something similar to this:
---
Popular Articles from the ZoomShift Blog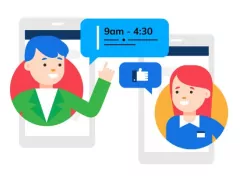 There's no two ways about it: traditional shift scheduling methods, like physical calendars, charts, and even spreadsheets, are simply outdated. Not only is manual scheduling inefficient and error-prone, but the issues that come with it can harm...
Simplify your scheduling today.
Spend less time scheduling and more time investing in your team and business.
Start Free Trial