Scheduling & Time Clock Apps for iPhone & Android
Work schedule & time clock apps that make your life easier. You will always have your schedule in your pocket, and you can punch the clock from anywhere.
View your schedule with a few touches.
Having to login on a computer to see your employee schedule is not much better than having a paper copy in the break room. Never worry about getting the updated schedule again. Use our work schedule & time clock apps to access ZoomShift on your iPhone or Android!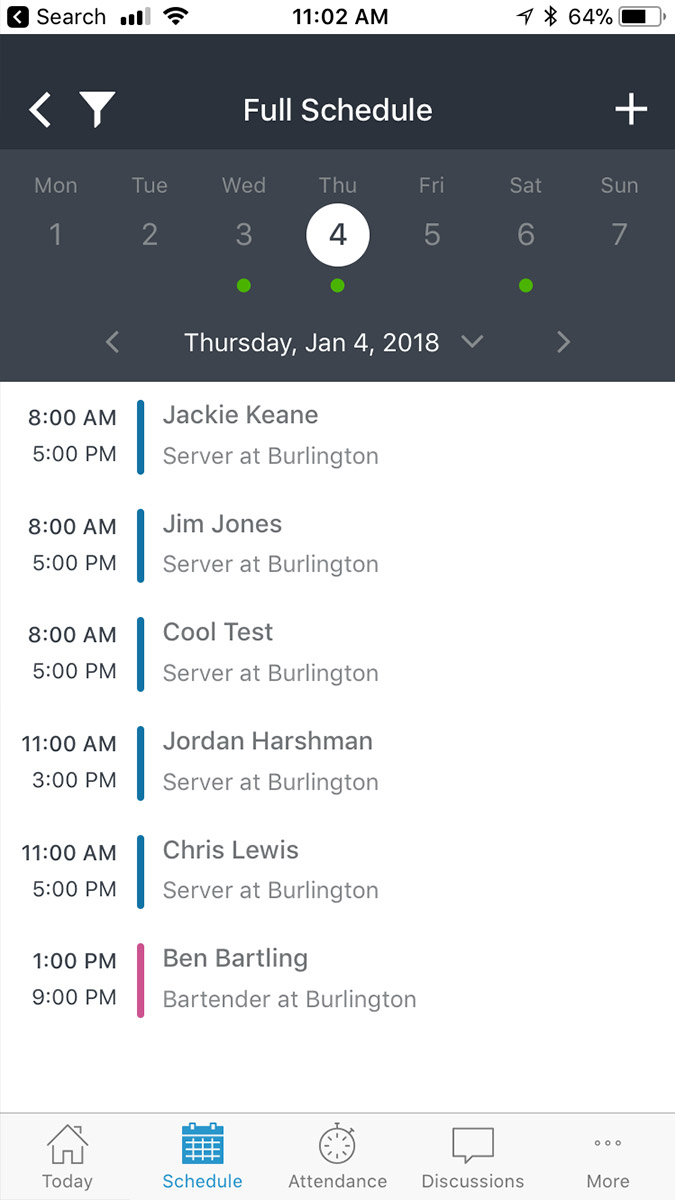 Feature Rich

Our mobile scheduling apps are full of all the great features that make our web app so popular. We did not cut features to tick the "we have an app" checkbox.

Mobile Notifications

Your employees can get notified via mobile push notifications, email, or text messages. They will always be in-tune to the schedule.

Shift Reminders

No more excuses for missed shifts. You can send automatic reminders to your employees before they are scheduled to work.

Notification Settings

Each employee can customize their notification settings. Get notifications for the things you care about, and put the rest on silent.
Punch the clock from anywhere.
Why have your time clock software attached to a wall or part of a clunky POS system when all of your employees have a super computer in their pocket? You and your employees will love how convenient it is to clock in with our work schedule & time clock apps.
Time Clocks for Everyone

Every employee already owns a time clock, just have them download the ZoomShift app. Punch in/out as employees switch jobs, shifts, or locations.

GPS Location

Always know if your employees are where they are supposed to be. See a map of when and where each employee clocked in and out.

Clock In Reminders

Employees will get notified if they forgot to clock in, and if they still haven't clocked in after a few minutes you will get notified as well. You'll always know that your workforce is running smooth.

Employee Editable

Allow your employees to make adjustments to their own timesheets and then approve their changes. You no longer have to make changes when your employees miss a punch.
Manage your business from your pocket.
As a business owner or manager it's your job to keep tabs on your employees. Having ZoomShift in your pocket gives you the power and knowledege to do your job without being tied to a desk.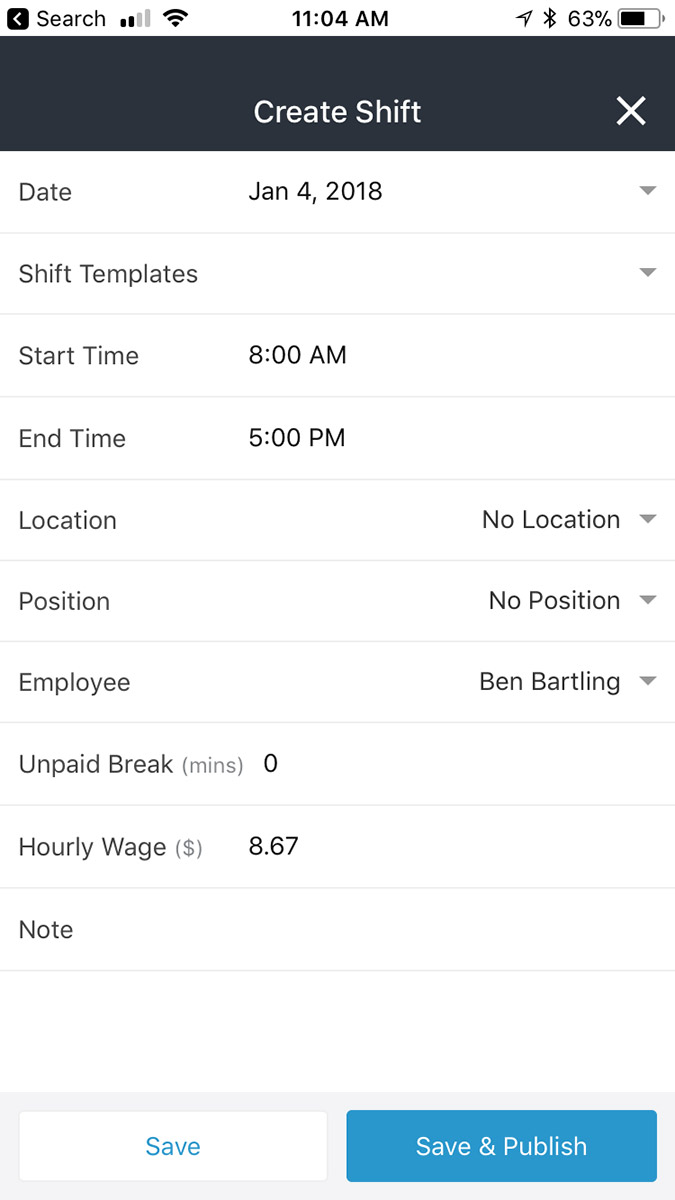 On The Fly Changes

Make quick changes to the schedule without having to worry. Everyone will get notified instantly and you can get back to more important work.

Approve or Deny Requests

Allow your employees to submit time off requests, and all you have to do is approve or deny them with one click. Your employees will be notified when their requests updated.

No Shows / Missed Punches

Easily see which employees have not showed up, clocked in late/early, or are clocked in but not scheduled. Start focusing on your business and stop taking role call.

Performance Metrics

Load up your dashboard to see how your projections are matching up to actual worked time. Do you need to cut some employees early, or are you under budget today?
And much, much more.
With over a hundred powerful features, ZoomShift is the best way to schedule employees online.