NURSING HOME Scheduling Software
Nursing home scheduling that keeps your team ready for anything.
Staff scheduling for a nursing home shouldn't be a pain. Zoomshift's scheduling templates, shift cover requests, and in-app communication tools help you reclaim your time so you can focus on those in need.
Start Free Trial
Staff scheduling and time tracking done right.
ZoomShift is packed with features that enrich the lives of both employee and employer. Your staff gets the trust and freedom to swap shifts without you acting as the middleman with our in-app shift cover request feature. Employees can also clock-in and out on the go with our web and mobile apps on the Google Play Store or the Apple App Store.
Managers save precious time scheduling thanks to the convenience of schedule templates. Once you build the perfect work schedule, it's as easy as copying it from day-to-day, week-to-week, or even month‑over‑month.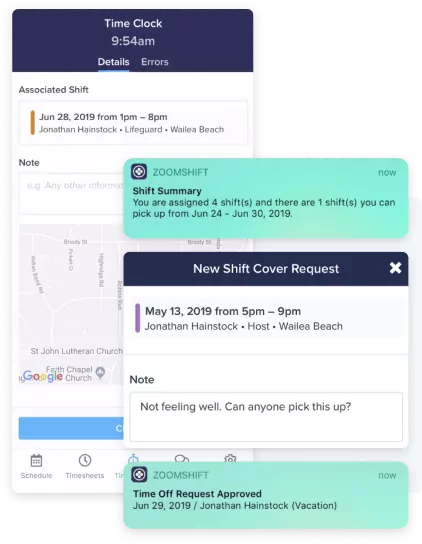 Employee readiness at its finest.
Schedule confusion is pretty common in the workplace. It's especially troublesome with nursing homes still using excel spreadsheets or paper schedules. With ZoomShift, your team gets 24/7 access to an online schedule that's always up to date.
We also provide you with the communication tools necessary to keep your staff informed of upcoming shifts via text message, email, and push notification. Finally, your supervisors have a real-time view of who's clocked in, who missed a time punch, and who may be absent. This gives you peace of mind that your nursing home is running fully staffed and operating efficiently.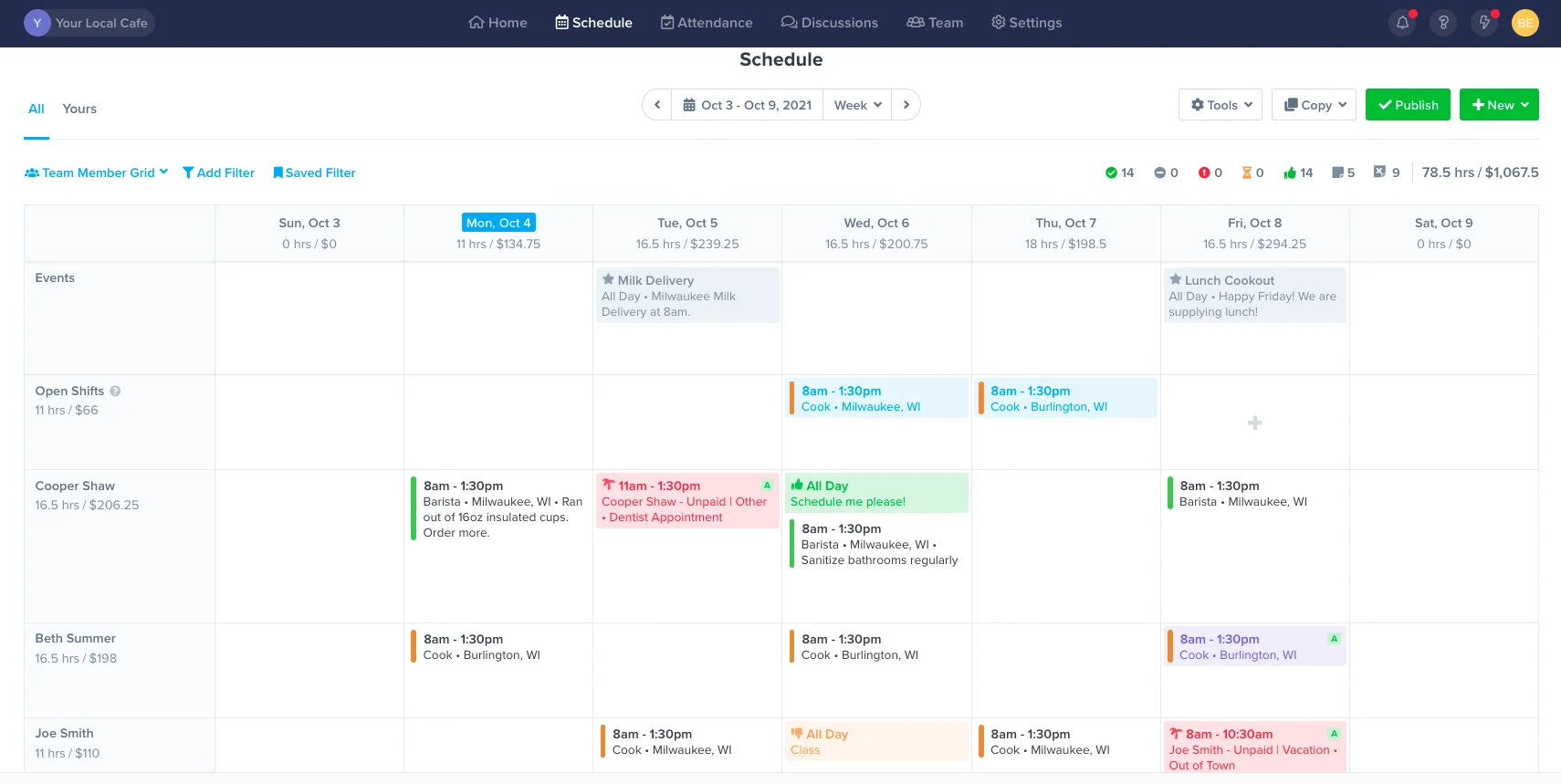 Make nursing schedules faster.
Get everything you need in one place – availability preferences, time off requests, events, shift swaps. Use templates to build schedules, fast.
Copy work schedules

Use templates to schedule in minutes. Drag and drop shifts in place on the calendar.

Improve staff accountability

Share schedules via text message, push notification, and email. Automate reminders from team members so they are alerted before their shift starts.

Everything in one place

Invite your team to view their schedules, set their availability preferences, request time off, and pick up open shifts.

Track labor hours and dollars

Track labor to sales and keep an eye on overtime. Always stay in control of payroll costs.

Improve communication

Keep your team in the loop with event schedules, group chats, and direct messages.

Manage requests with ease

No more text messages or calls. Respond to shift swaps and time-off requests in one place.
NURSING SCHEDULING
Frequently Asked Questions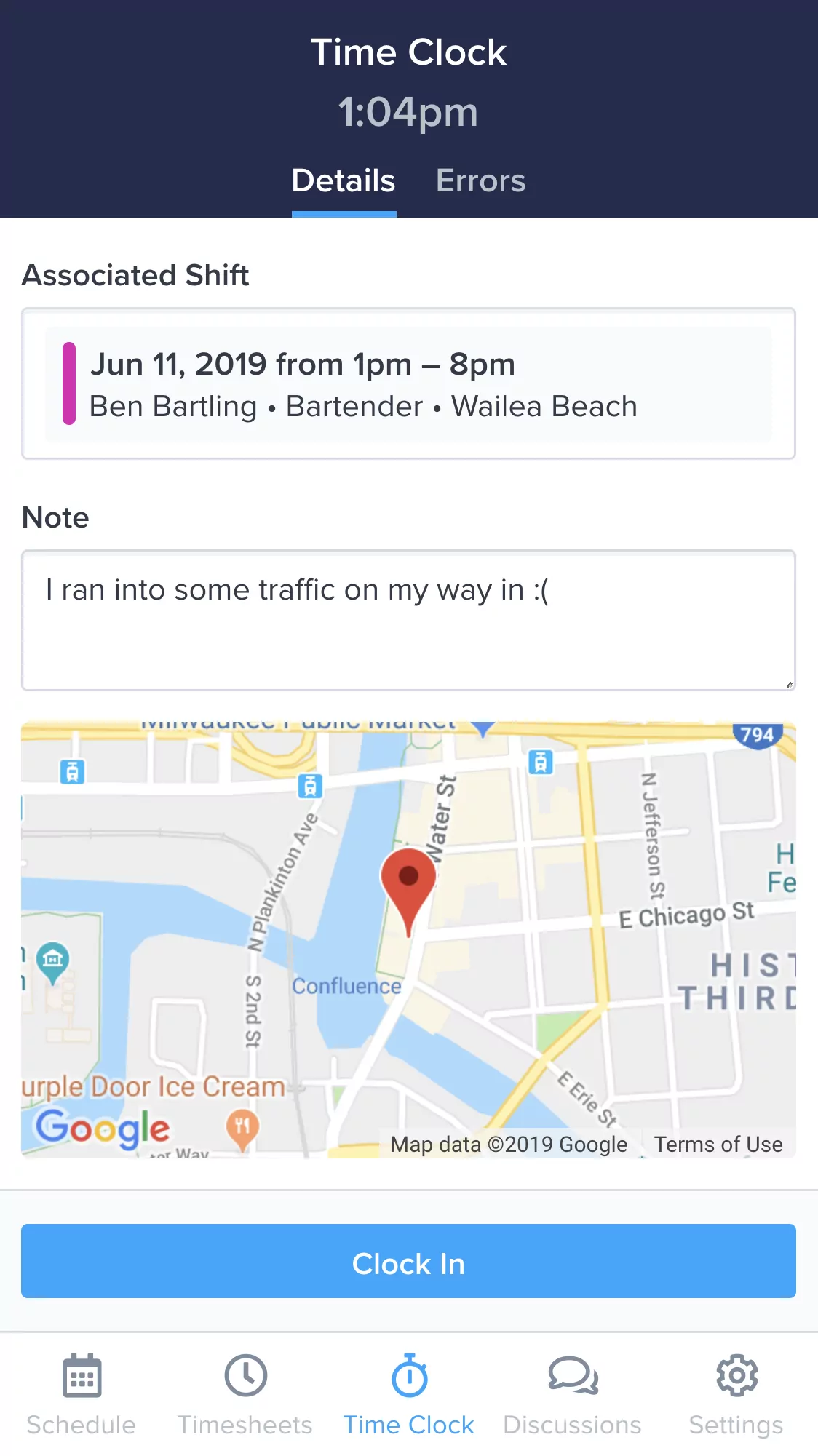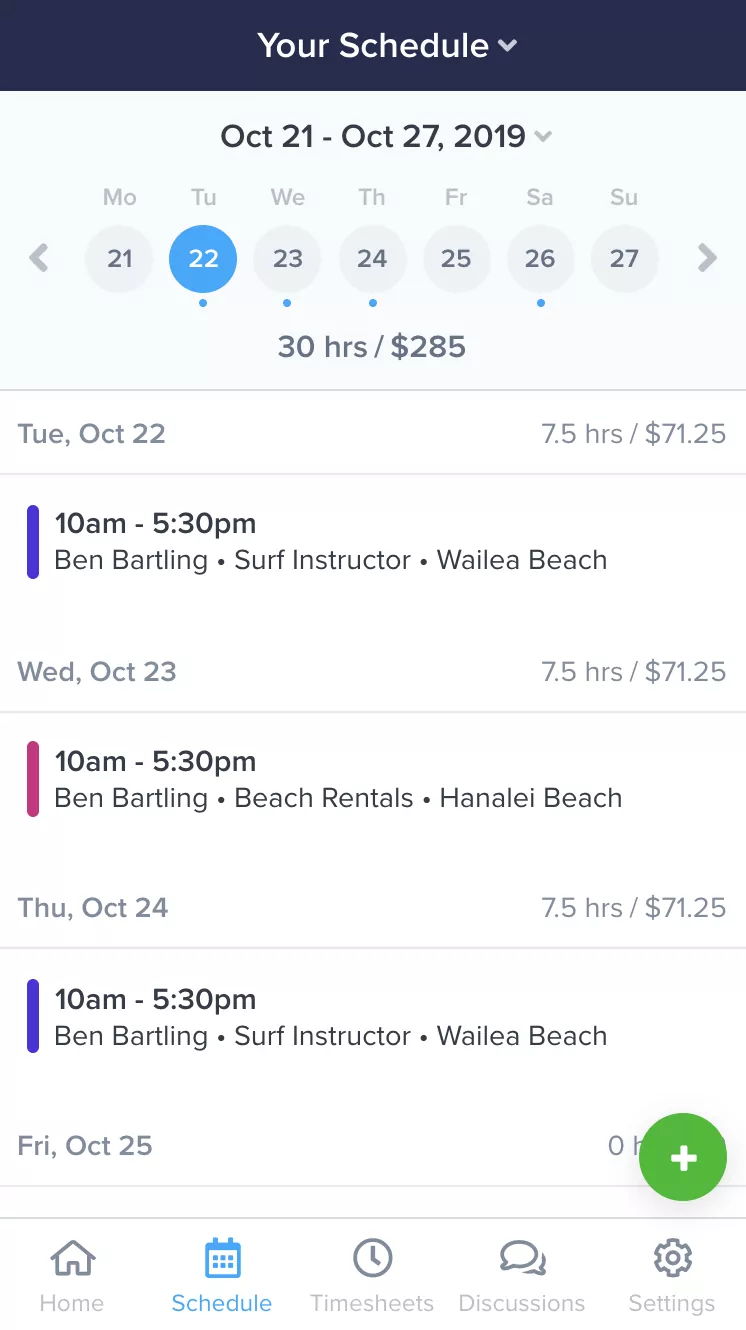 Everything you need to manage your team, in your pocket.
Make changes to the schedule and timesheets on the fly. Empower your team to collaborate anytime, anywhere. ZoomShift's free apps for iPhone and Android keep your team in sync and put you at ease.
Learn More
Simplify your nursing scheduling today.
Spend less time scheduling and more time investing in your team and business.
Start Free Trial