Free timesheet app
Free timesheet app and online software designed for hourly employees.
Track employee time from your phone, track GPS, prevent timesheet errors, and run payroll in minutes.
Sign Up Free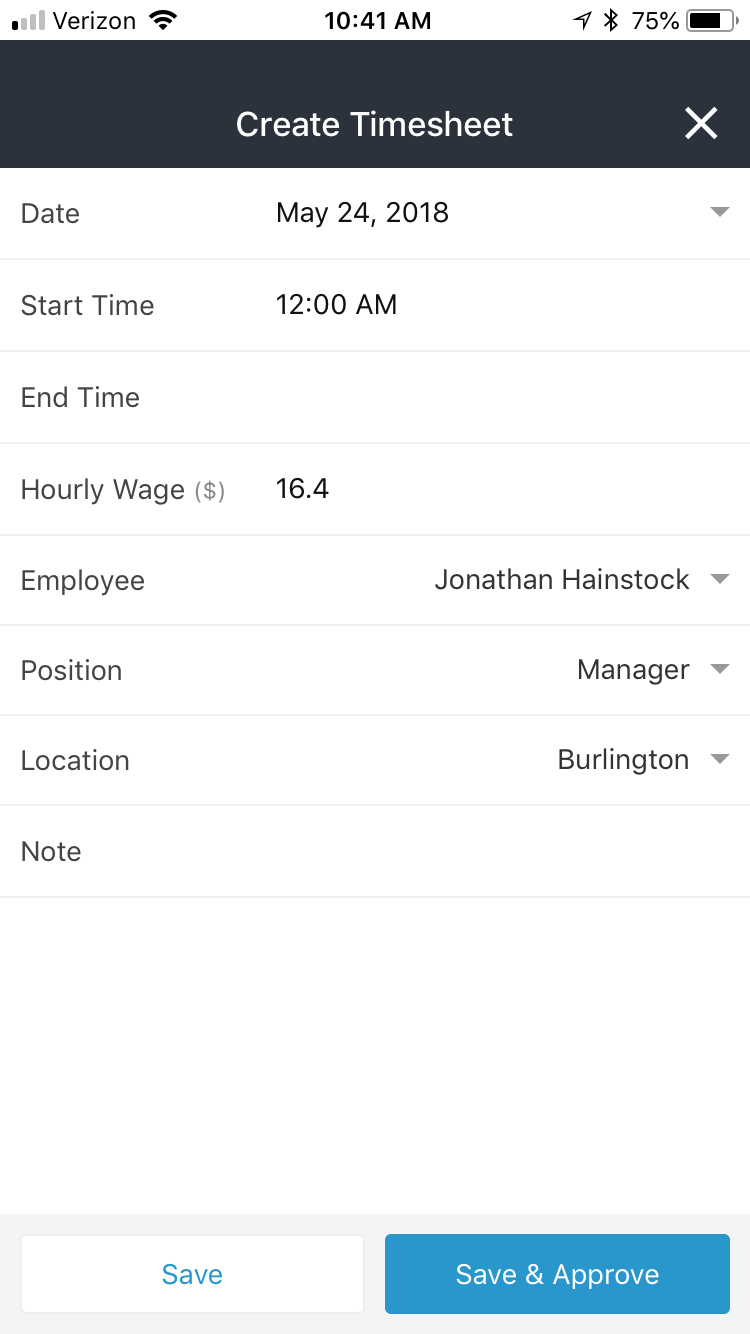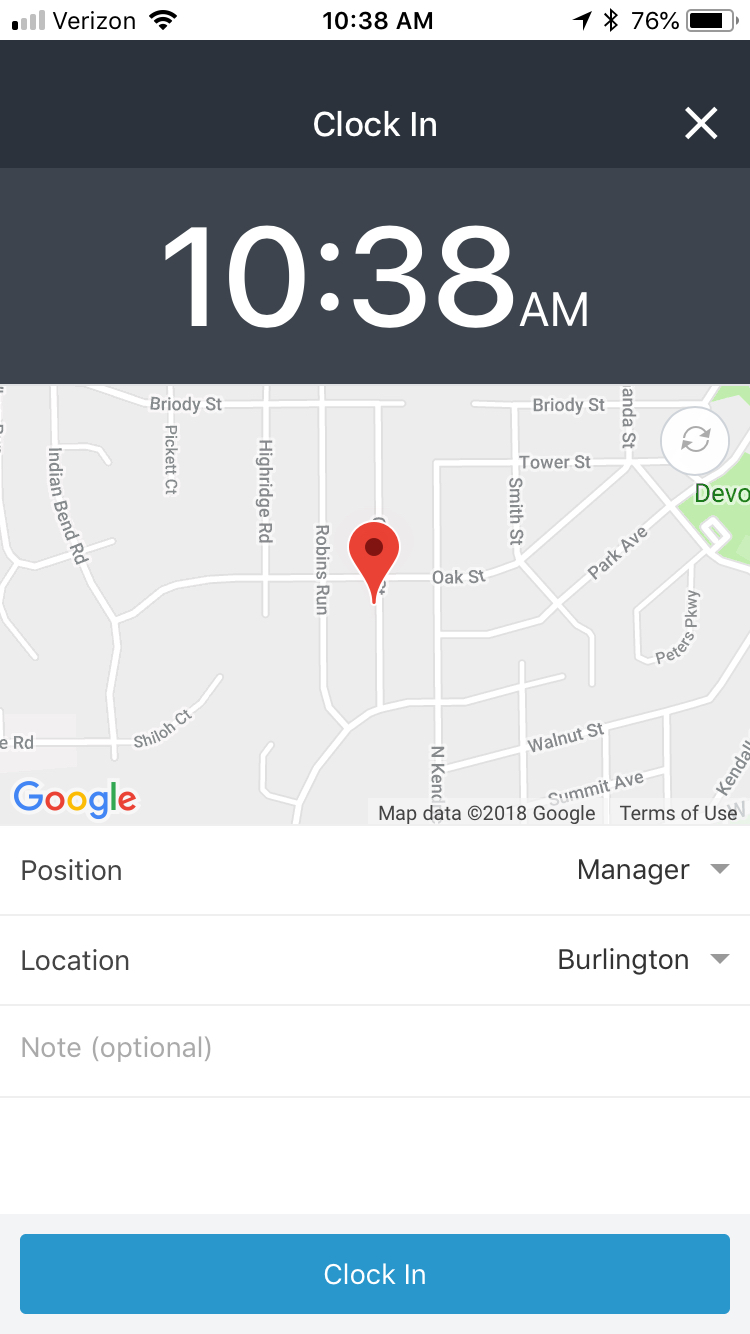 Track hours and edit timesheets from anywhere.
Track GPS

Have confidence that your staff is clocking in and out from the right location. Never worry if someone is clocking in from home, again.

No expensive hardware

Enable the free web and mobile app time clock. Clock in online from anywhere. Edit timesheets right from your phone.

Automatic clock in reminders

Remind your team to punch in before their shift starts with push, text, and email notifications. Get notified when someone doesn't punch in.
Run payroll faster.
Tracking timesheets with Excel is tedious. Hunting down team members to submit hours. Overpaying employees.
ZoomShift's free timesheet app makes it easy to track time and export to payroll.
Automatically calculate wage and hour totals.
Export timesheets and send to your payroll provider.
View timesheets by day, week, and month.
Name
Date
Time
Wages
Duration
Position

BR

Ben Rector
May 24
9am - 4pm
$14.00
7.00 hrs
Manager

JM

Jon Mclaughlin
May 24
10am - 2pm
$8.00
4.00 hrs
Server

JK

Jackie Keen
May 24
10am - 2pm
$8.00
4.00 hrs
Server

GB

Grace Bahr
May 24
10am - 2pm
$8.00
4.00 hrs
Host

DB

Dave Barnes
May 24
2pm - 8pm
$8.00
4.00 hrs
Host
Totals
$194.00
19.00 hrs
Prevent timesheet errors.
It's hard to know if you are overspending on payroll. Without the schedule, you're not able to see how to forecast better.
With ZoomShift, you can compare scheduled and actual hours to find errors.
See late or missed shifts easily.
Adjust missed or late punches.
Visually scan and approve timesheets in bulk.
Name
Scheduled
Actual
Status

JE

John Elias
9am - 4pm
---

Missed Shift

JE

Jeff Erickson
9am - 2pm
9am - ?

Missed Clock Out

JM

John Meyer
10am - 4pm
9:30am - 2pm

Early Clock In

SM

Sarah Marks
11am - 2pm
? - 2pm

Missed Clock In

JH

Josh Harper
---
9am - 2pm

Not Scheduled
With a feature-rich program that lets you create schedules, approve and review timesheets, and print reports of wages and earnings, there's no management question that ZoomShift can't answer. And if a question or two happens to slip by, rest assured that ZoomShift offers one of the best customer support services I've ever experienced. David

Experimac
Is this timesheet app right for me?
Tracking time can be a time-consuming process. Paper timesheets are inaccurate, inefficient, and add multiple steps to running payroll.
With ZoomShift, you can track time easily from the free iPhone and Android apps.
ZoomShift is designed to help you manage and track time for hourly employees. Our free timesheet app is commonly used in retail shops, hospitality companies, universities, healthcare, tours, beauty and fitness, etc.
If you have any questions, don't hesitate to contact us.
Start tracking time for free.
Spend less time tracking time and more time investing in your team and business.
Sign Up Free