SECURITY GUARD Scheduling Software
Scheduling software your security team can rely on.
ZoomShift defends your schedule's integrity by hosting it online for everyone to see and notifies all guards of their shift in advance.
Start Free Trial
The GPS Time Clock keeps everyone on the same page.
If your security guards work multiple locations and are on rotating shifts, ensuring that they're at the right place at the right time is vital. With ZoomShift, you get the option to set rules blocking people from clocking in at the wrong location.
ZoomShift also provides real-time visibility into who's working, who missed a time punch, and who may have forgotten to clock in altogether. Catching mistakes on the fly means fewer costly timesheet errors and a healthier bottom line.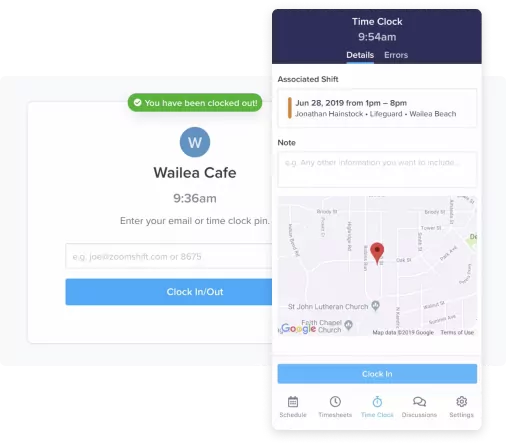 In-app shift swaps
Shift trades are a breeze in ZoomShift. With communication channels built-in, supervisors don't have to call down a list or suffer through endless text message chains. Instead, they can send out a shift cover request to notify all eligible guards.
Supervisors can also empower their guard crews to swap shifts amongst themselves. Every employee has access to the web or mobile app where they can send out shift cover requests. Once a request is triggered, you'll see shift swap offers rolling in to accept or deny, and all the changes are logged for you on the schedule.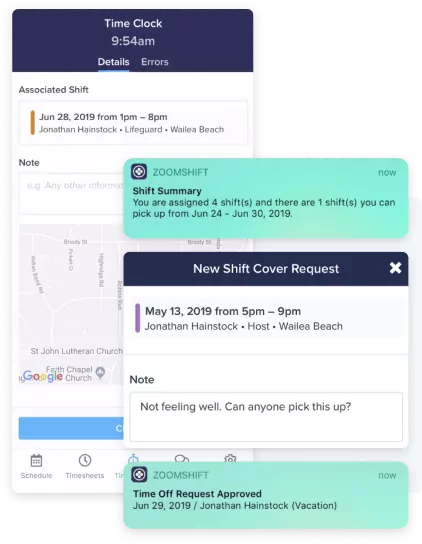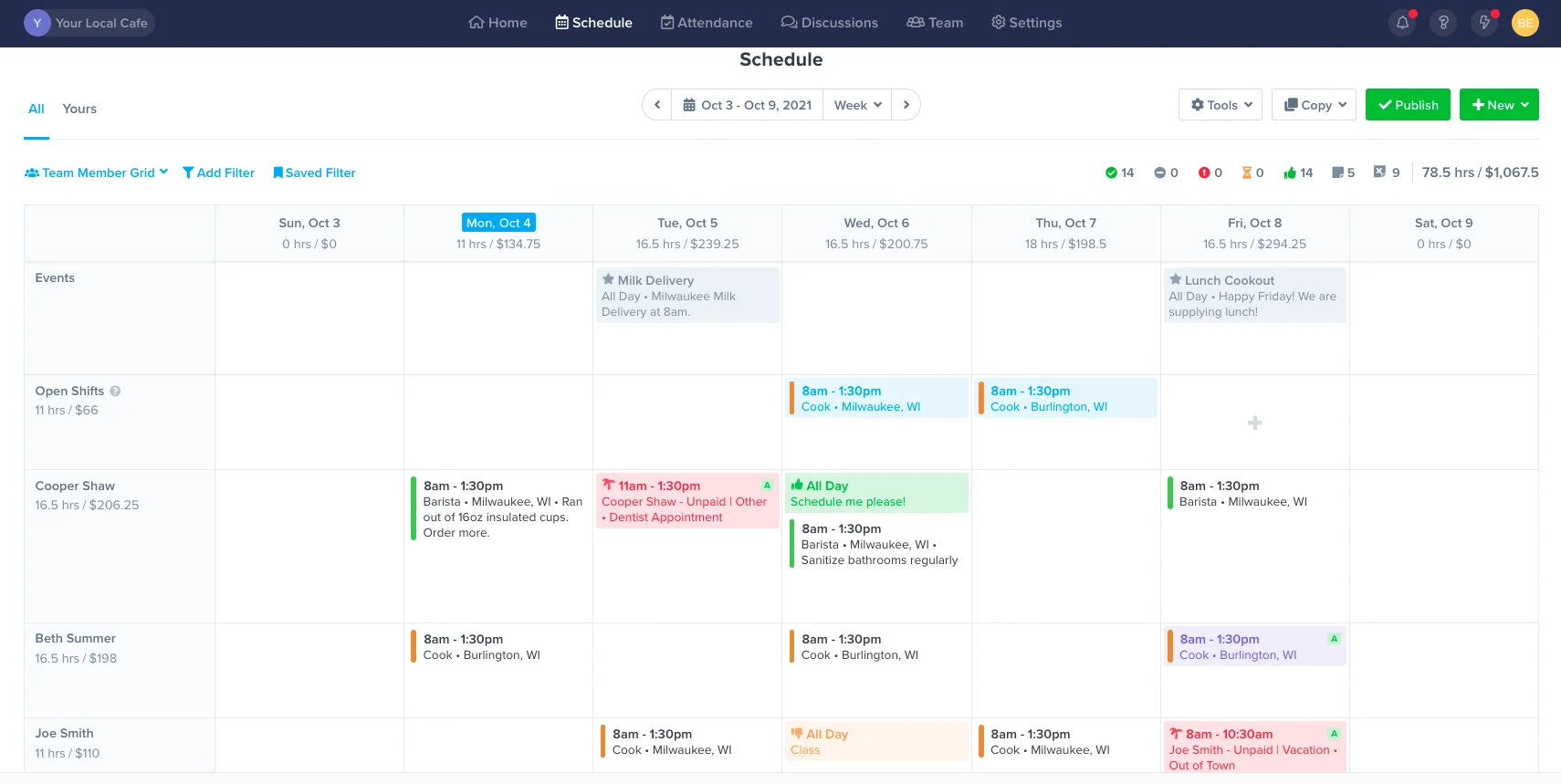 Make security guard schedules faster.
Get everything you need in one place – availability preferences, time off requests, events, shift swaps. Use templates to build schedules, fast.
Copy work schedules

Use templates to schedule in minutes. Drag and drop shifts in place on the calendar.

Improve staff accountability

Share schedules via text message, push notification, and email. Automate reminders from team members so they are alerted before their shift starts.

Everything in one place

Invite your team to view their schedules, set their availability preferences, request time off, and pick up open shifts.

Track labor hours and dollars

Track labor to sales and keep an eye on overtime. Always stay in control of payroll costs.

Improve communication

Keep your team in the loop with event schedules, group chats, and direct messages.

Manage requests with ease

No more text messages or calls. Respond to shift swaps and time-off requests in one place.
SECURITY GUARD SCHEDULING
Frequently Asked Questions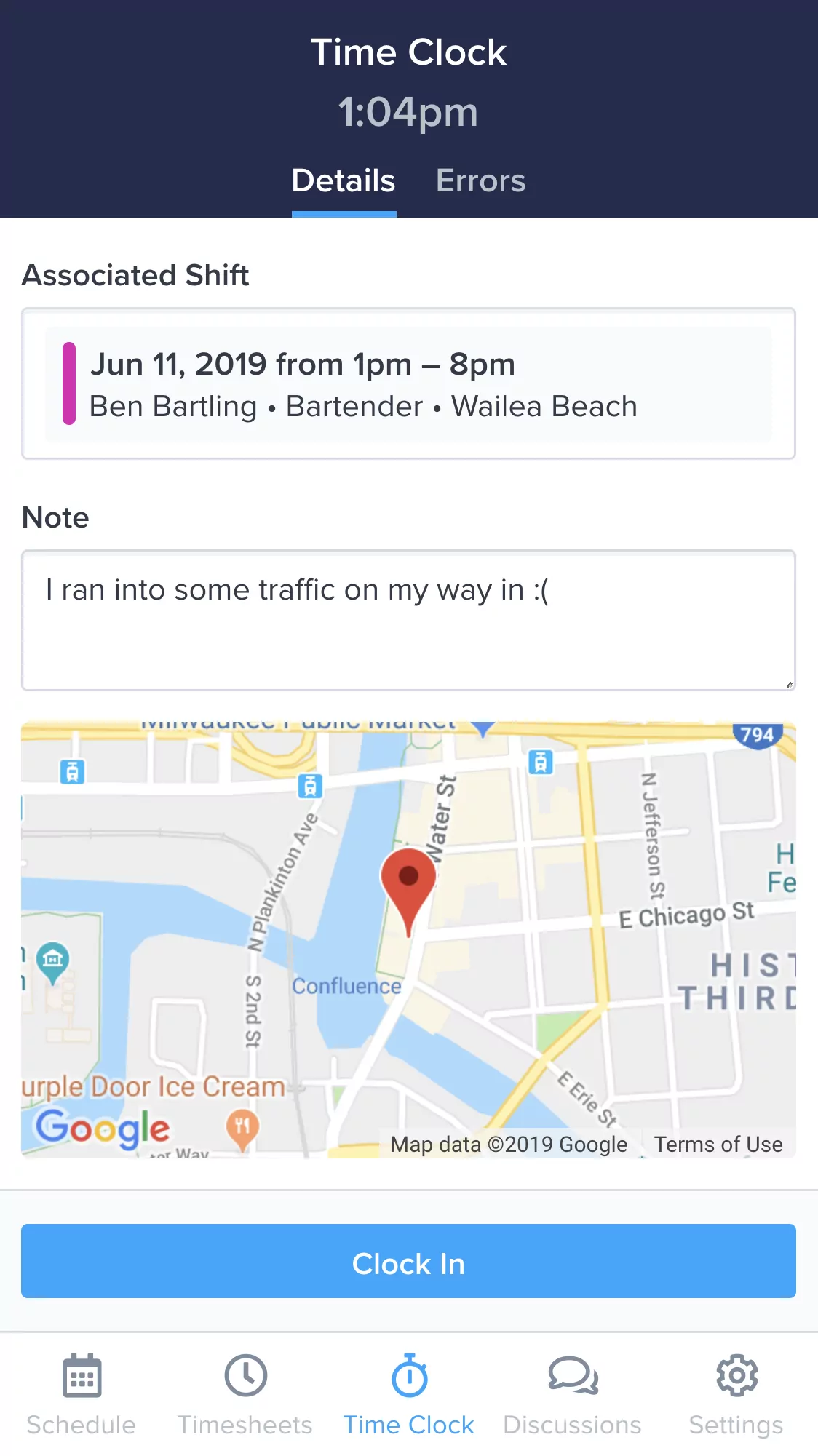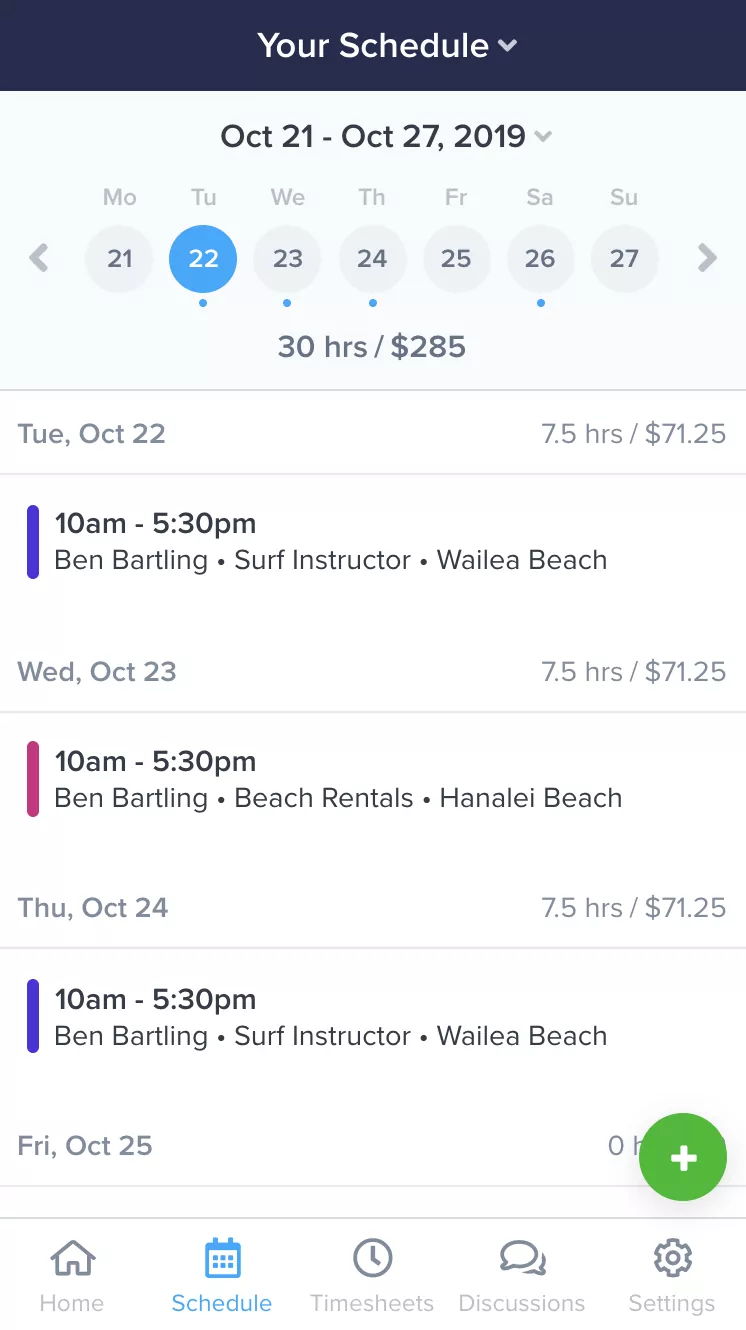 Everything you need to manage your team, in your pocket.
Make changes to the schedule and timesheets on the fly. Empower your team to collaborate anytime, anywhere. ZoomShift's free apps for iPhone and Android keep your team in sync and put you at ease.
Learn More
Simplify your security guard scheduling today.
Spend less time scheduling and more time investing in your team and business.
Start Free Trial