Free restaurant management software
Free restaurant management software designed for food and beverage companies.
ZoomShift helps you save hours scheduling, reduce labor costs, and have confidence that your team will show up on time.
Sign Up Free
I love how simple scheduling is with ZoomShift. It just works.
Make works schedules faster.
Get everything you need in one place – availability, time offs, shift swaps. Use templates to build schedules, fast.
Learn More
Copy work schedules

Use templates to schedule in minutes. Drag and drop shifts in place on the calendar.

Improve staff accountability

Share schedules via text, push, and email. Automatically remind team members before their shift starts.

Everything in one place

Invite your team to view their schedules, set their availability preferences, request time off, and pick up open shifts.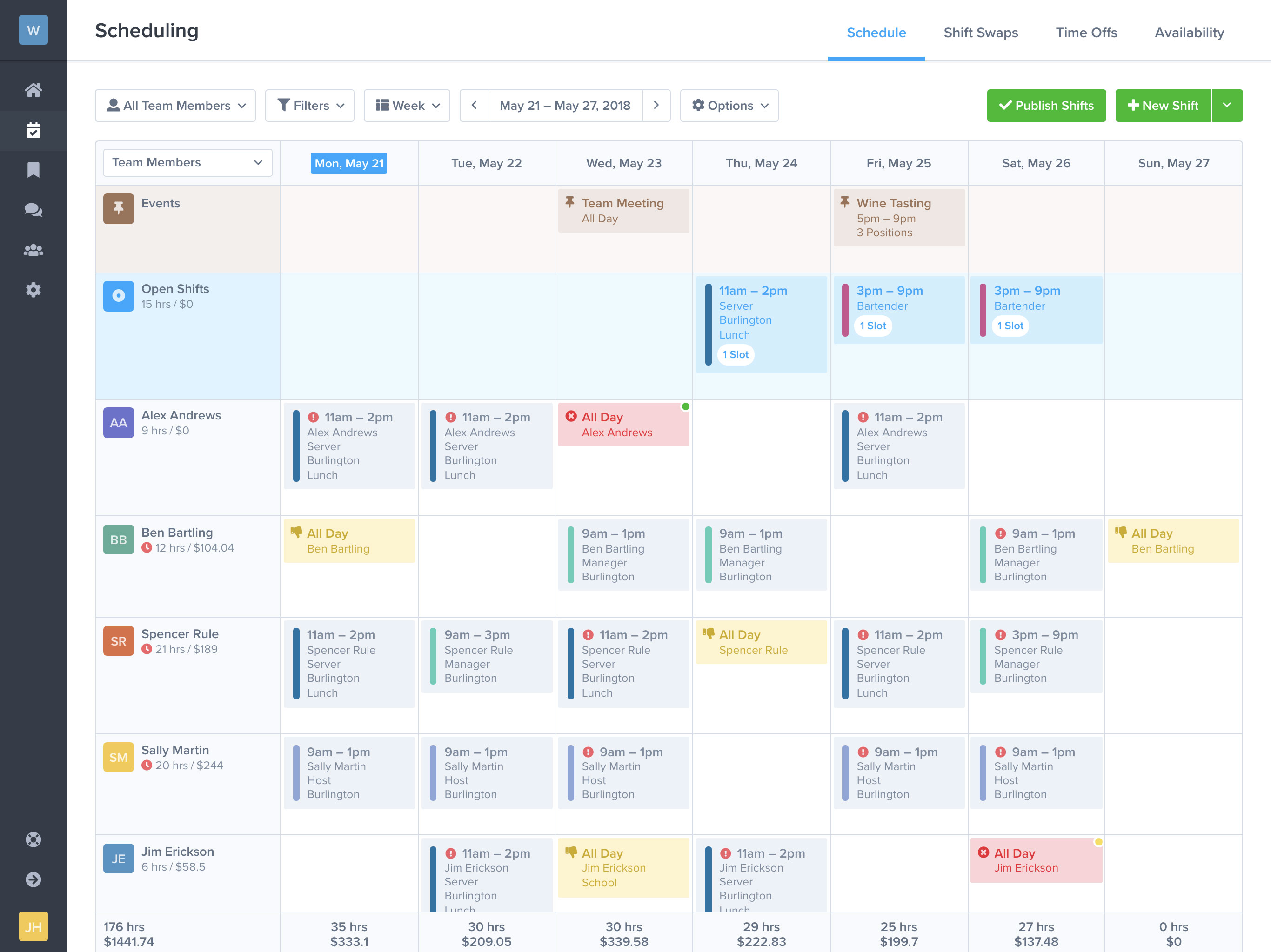 Track time anywhere.
Spend less time on payroll. Get all of your timesheets online where you can export them easily.
Learn More
Track time easily

Use our free web and mobile time clocks to track hours. No clunky extra hardware. Track GPS and whitelist IP addresses.

Save on labor costs

Avoid costly timsheet errors before they happen. Block early clock-ins, block overtime, and fix missed punches easily.

Run payroll faster

Customize your payroll report to export all the information you need and none that you don't.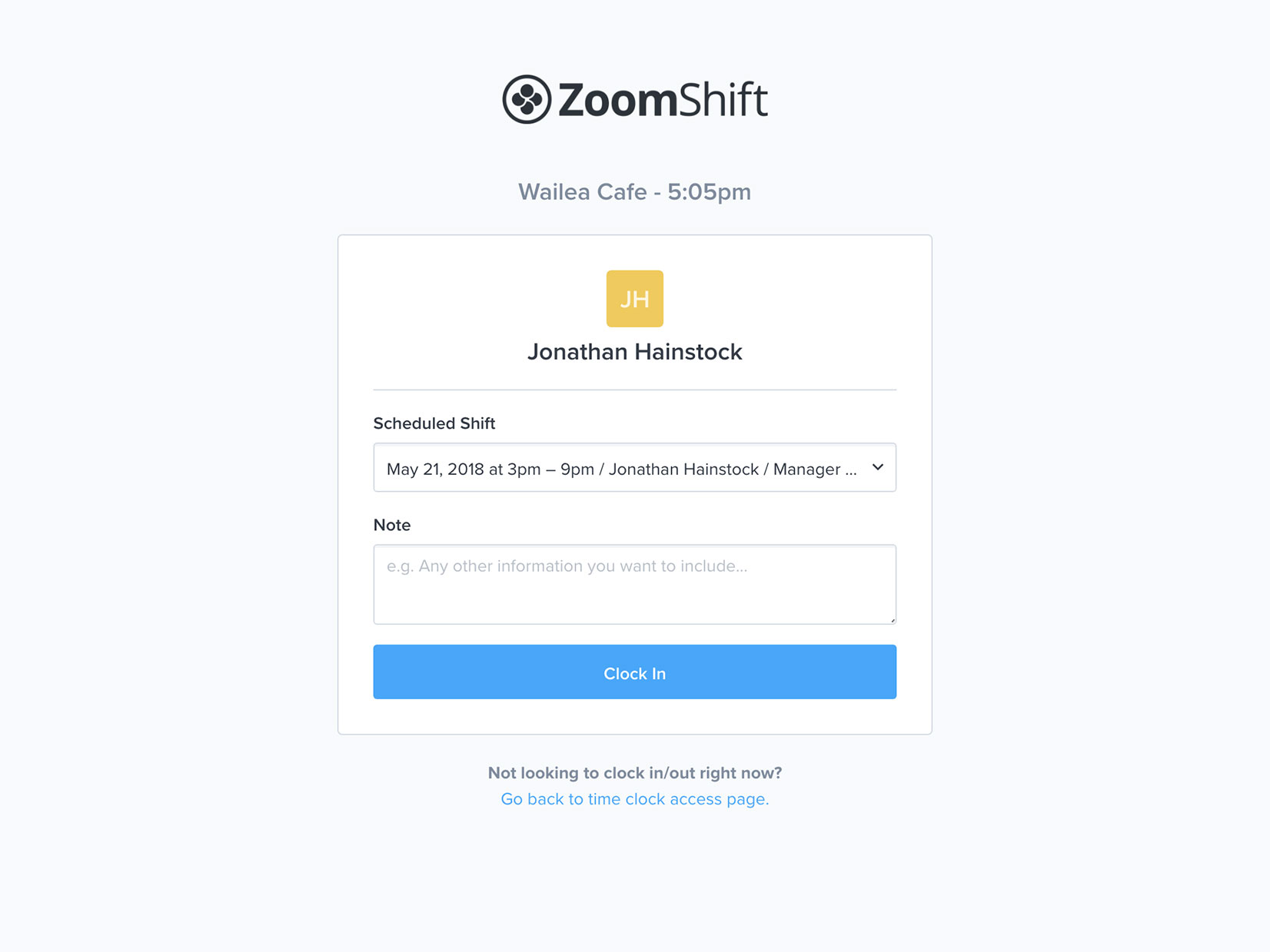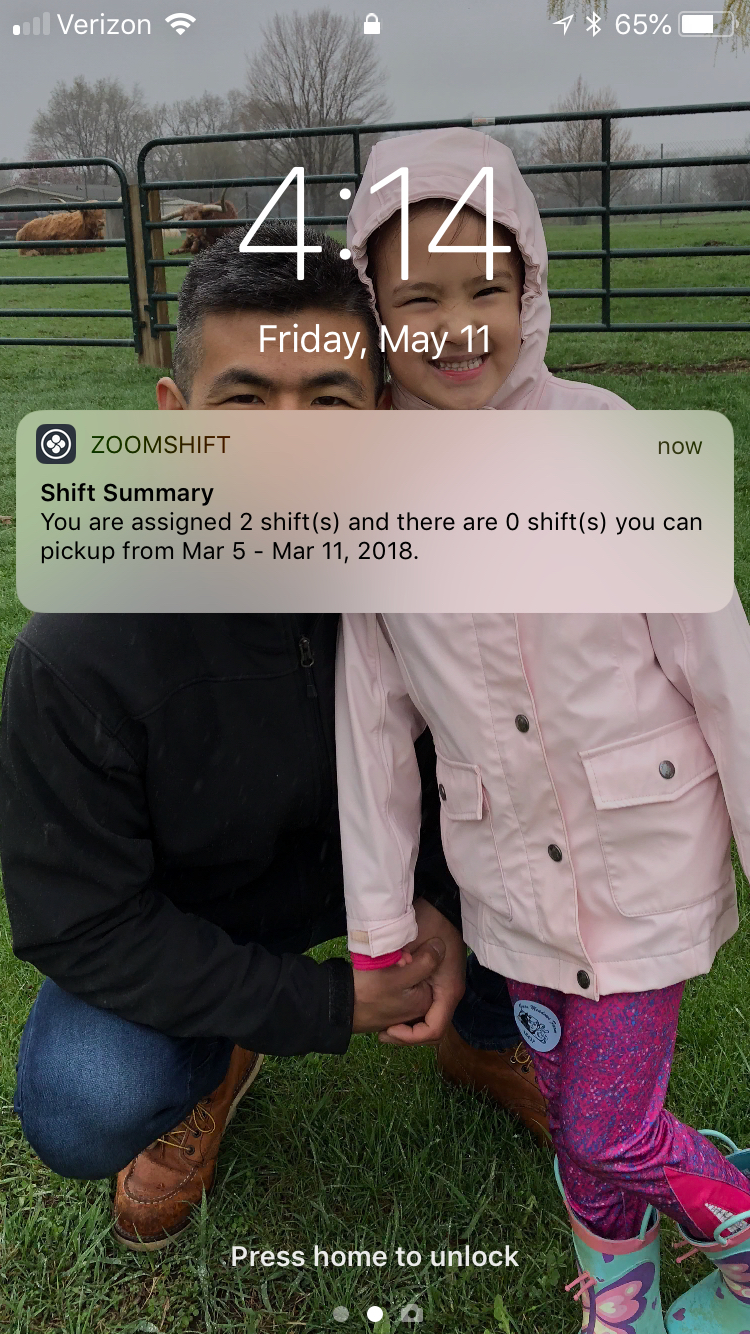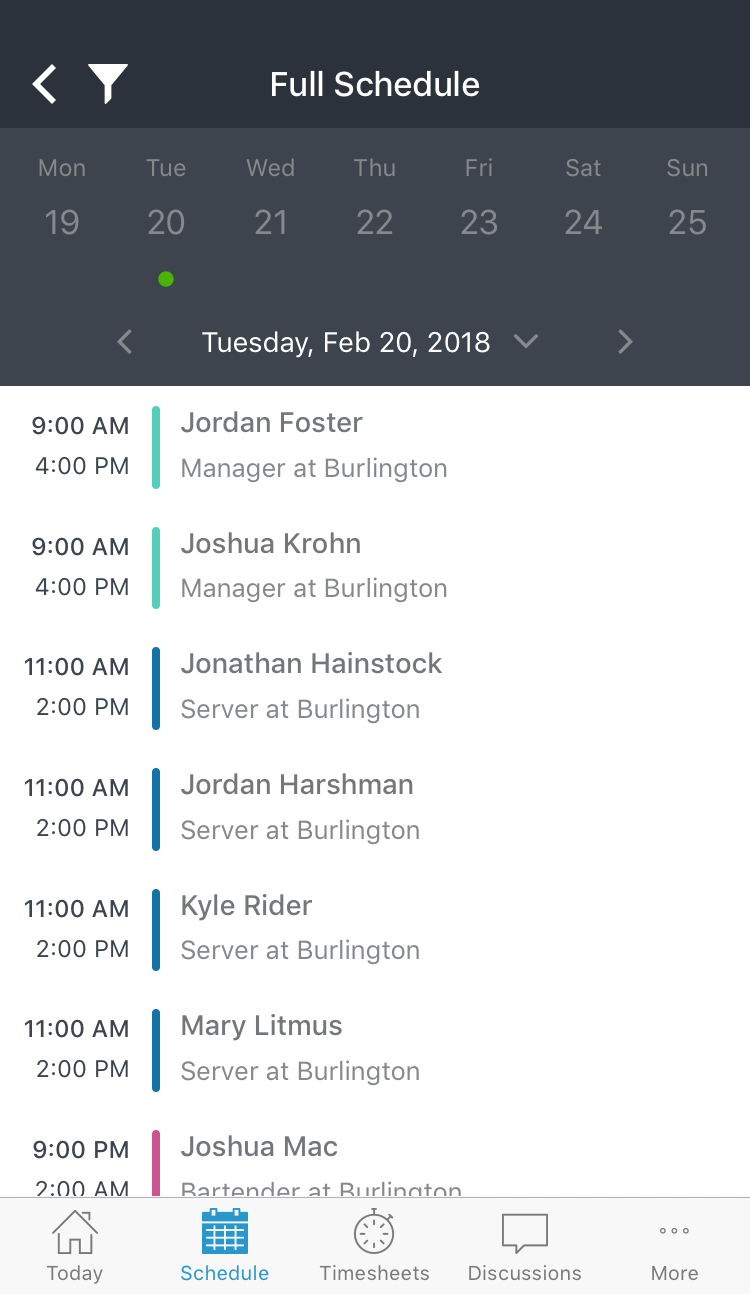 Everything you need to manage your team, in your pocket.
Make changes to the schedule and timesheets on the fly. Empower your team to collaborate anytime, anywhere. ZoomShift's free apps for iPhone and Android keep your team in sync and put you at ease.
Learn More
Is this retail scheduling software right for me?
ZoomShift is free restaurant management software. With ZoomShift, you can make work schedules online, instead of using Excel or paper.
Creating a staff schedule is hard. There are hundreds of variables you need to keep straight in your head. With ZoomShift, you don't have to try to remember everything. Time off requests, availability preferences, last minute shift changes, shift swaps – it's all there for you to see.
We make it easy for you to get organized and gain visibility into your schedule. You can rest knowing that your team always knows when they work.
ZoomShift is designed to help you manage hourly food and beverage employees. It's commonly used by coffee shops, bars, lounges, cafés, juice bars, frozen yogurt shops, food trucks, bakeries, groceries, and many more.
If you have any questions or woud like a free demo, don't hesitate to contact us.
Create your free account today.
Spend less time scheduling and more time investing in your team and business.
Sign Up Free