Free entertainment scheduling software designed for hourly employees
Create entertainment employee schedules in minutes, improve accountability, reduce labor costs, prevent scheduling errors, and manage everything in one place.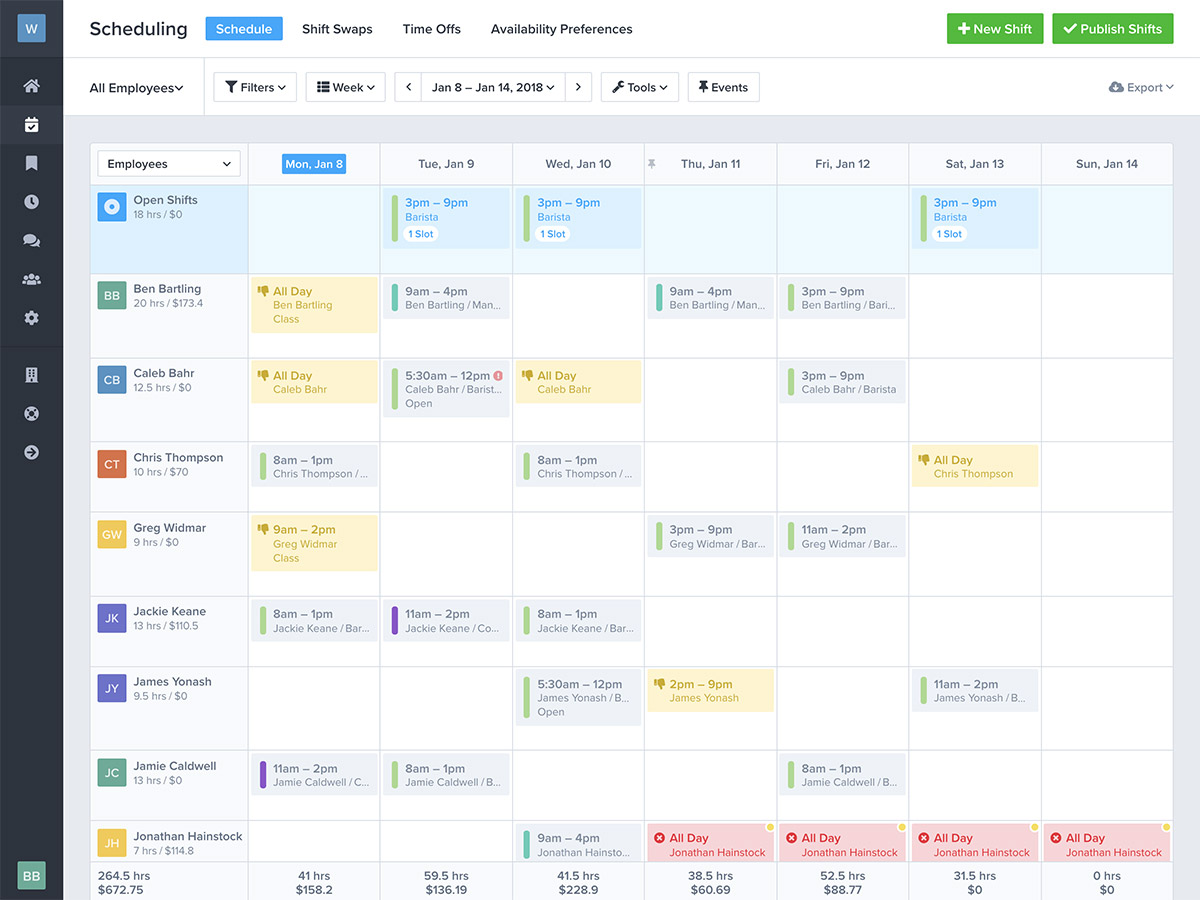 Trusted by entertainment companies and thousands of people around the world.
ZoomShift works for theaters, events, concerts, tours, production teams and many other businesses. If you manage hourly employees, and are tired of wrestling with your employee schedule, then ZoomShift is probably a great fit for you!
Create staff schedules in minutes
Creating staff schedules can be chaotic. Availability. Time offs. Compliance. Forecasting. Things can slip through the cracks.
But ZoomShift's free entertainment scheduling software keeps it all in one place and helps you build schedules, fast.
Copy staff schedules and apply templates
Sort and filter schedules by positions, locations, and employees
View schedules by day, week, and month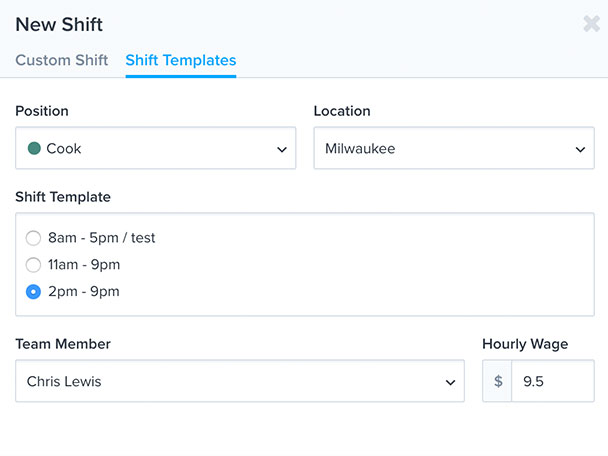 Improve accountability
Dealing with no-shows and late employees is the worst. Communication gets lost in multiple systems.
ZoomShift holds everyone accountable by being the single source of truth.
Send scheduling alerts via email, SMS, and push notifications
Automatically remind team members before their shift starts
Track all changes to the schedule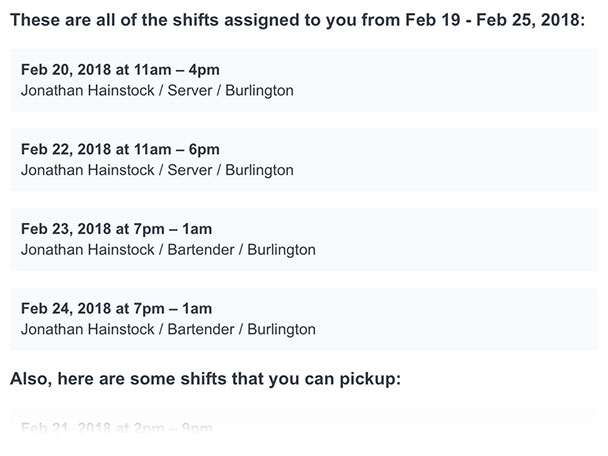 Make your next employee schedule in minutes
Sign up for free today to save hours scheduling this week.
Reduce scheduling costs
Forecasting labor costs is difficult, and over scheduling can kill your bottom line.
ZoomShift calculates wage and hour totals as you build your schedule so you get better at forecasting every week.
See employee wage and hour totals as you create the schedule
Flag employee overtime
View daily, weekly, and monthly labor totals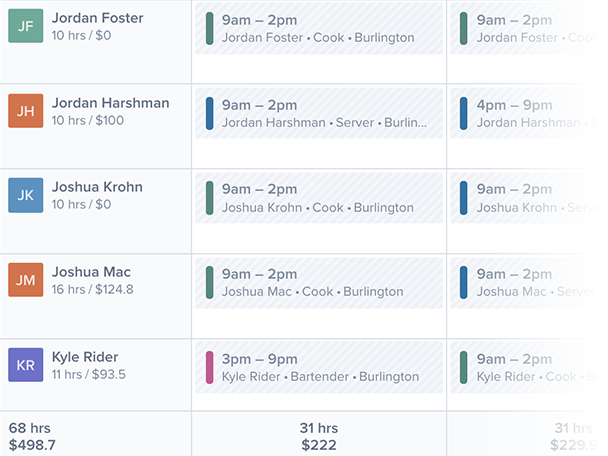 Prevent scheduling errors
Scheduling errors can cost you greatly. Double-booking. Employee overtime. You can lose hundreds of dollars a month if you're not careful.
ZoomShift's scheduling rules give you control, and prevent errors from ever happening.
Block employee overtime
Prevent shift conflicts due to availability
Block employees from being scheduled for the wrong position or location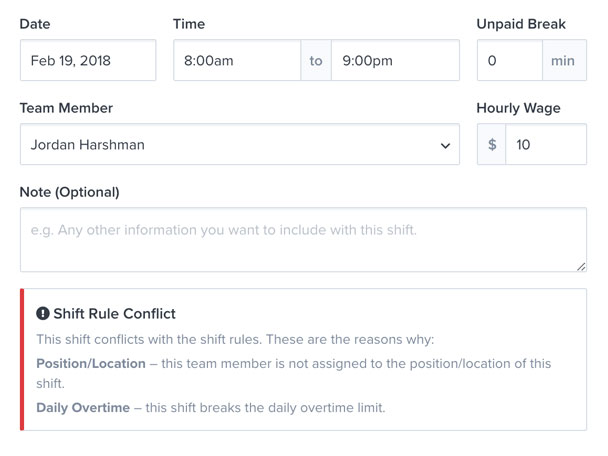 Always be covered
It can be challenging to fill the gaps when an employee needs off. Life happens, and you end up scrambling to cover shifts.
With ZoomShift, employees can request off and pickup shifts easily. You control what happens every step of the way.
Track shift swaps and oversee the whole process
Manage time off requests on the schedule
Allow employees to self-schedule with open shifts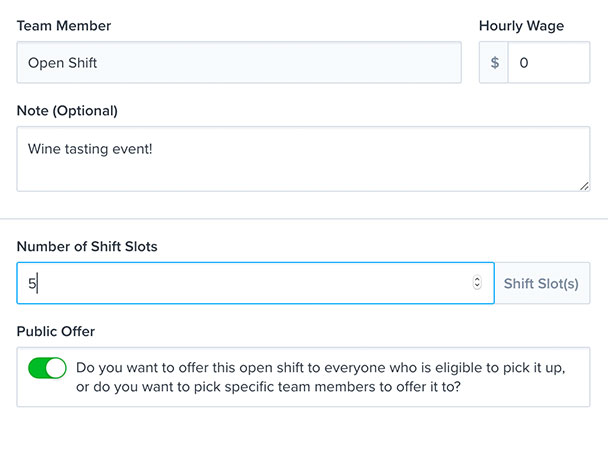 Save money and headaches
Sign up today to reduce labor costs, admin costs, and prevent scheduling errors this month.