POLICING Scheduling Software
Around the clock coverage for busy law enforcement officers.
Complex shift coverages shouldn't be a full-time job. Harness the power of custom shift schedule templates to save you time and money.
Start Free Trial
Fewer scheduling mistakes and greater attention to detail.
Policing scheduling often requires long hours, rotating shifts, and multiple mandatory breaks. With ZoomShift, police officers can see their schedule and can clock-in and out on the go.
Sargeants and commanders also get the added benefit of seeing a real‑time dashboard of everyone's status so they know who's clocked-in and who may be on a break. It also means catching missed time punches in the moment and catching overtime before it happens so your detectives can focus on more important matters.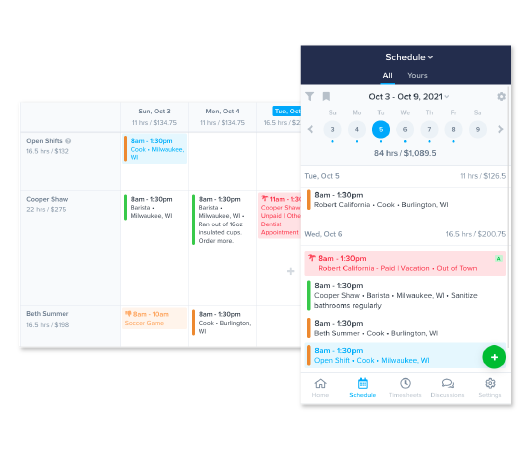 Time-off tracking that empowers your officers.
Shifts have to get covered – you know that and so do your officers. But sometimes life throws you a curveball. You wake up feeling sick, or your kids have an out of town soccer game.
Thankfully, with ZoomShift, you don't have to call down a list to find a replacement or barter with your shift commander. You simply fire up the app, create a shift cover request, and every capable and eligible officer at the unit gets notified of your shift swap request. The exchange happens in-app, and everyone wins.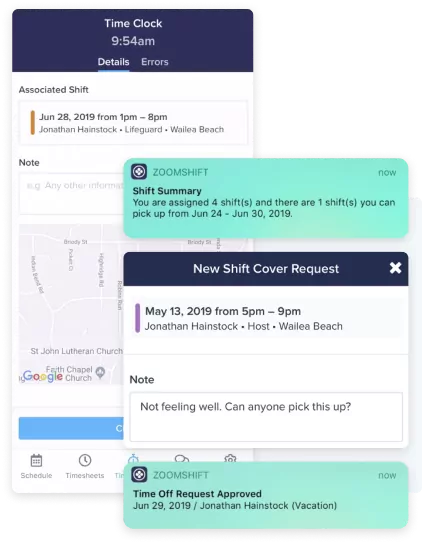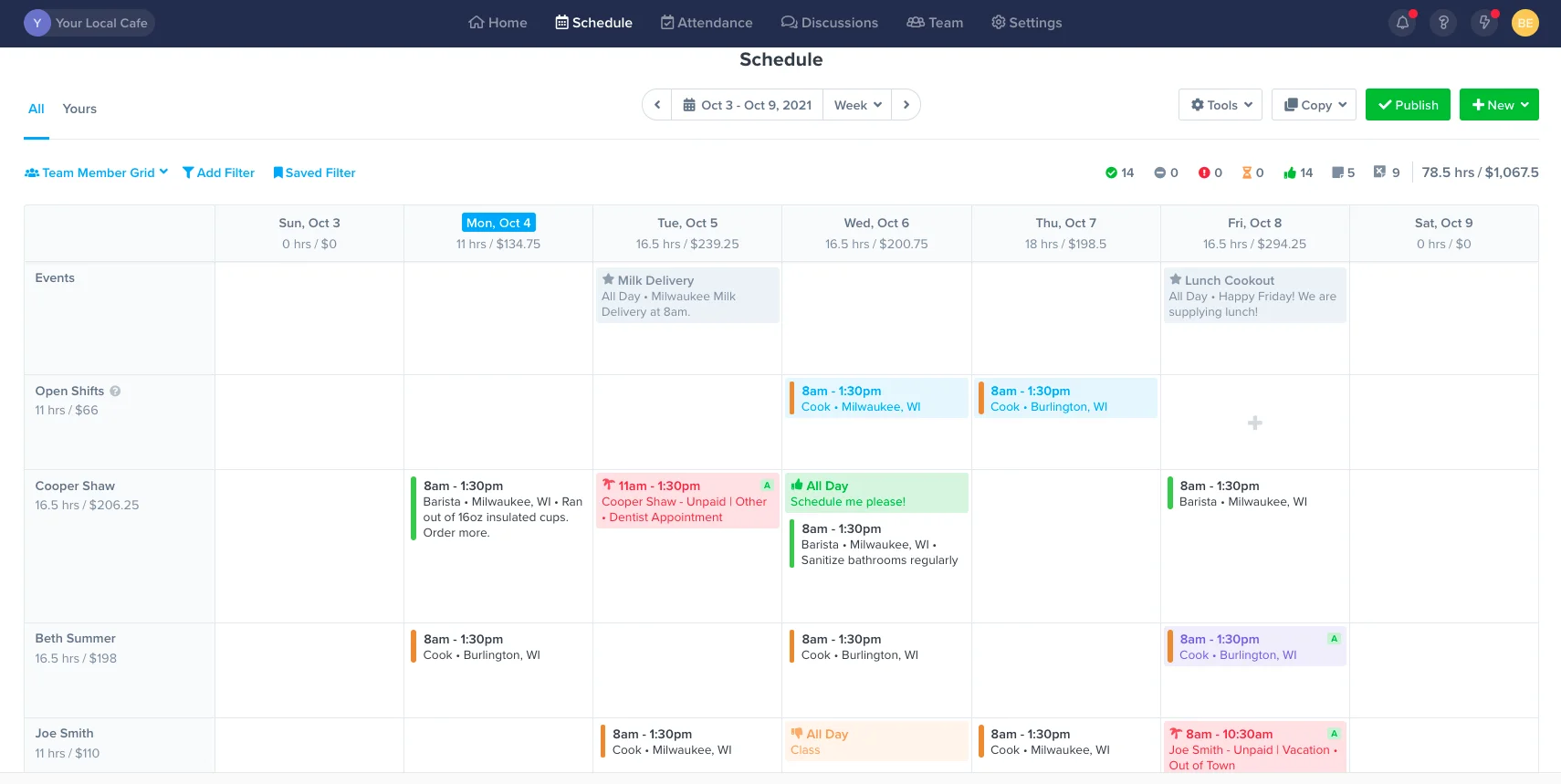 Make policing schedules faster.
Get everything you need in one place – availability preferences, time off requests, events, shift swaps. Use templates to build schedules, fast.
Copy work schedules

Use templates to schedule in minutes. Drag and drop shifts in place on the calendar.

Improve staff accountability

Share schedules via text, push, and email. Automatically remind team members before their shift starts.

Everything in one place

Invite your team to view their schedules, set their availability preferences, request time off, and pick up open shifts.

Track labor hours and dollars

Track labor to sales and keep an eye on overtime. Always stay in control of payroll costs.

Improve communication

Keep your team in the loop with event schedules, group chats, and direct messages.

Manage requests with ease

No more texts or calls. Respond to shift swaps and time off requests in one place.
POLICING SCHEDULING
Frequently Asked Questions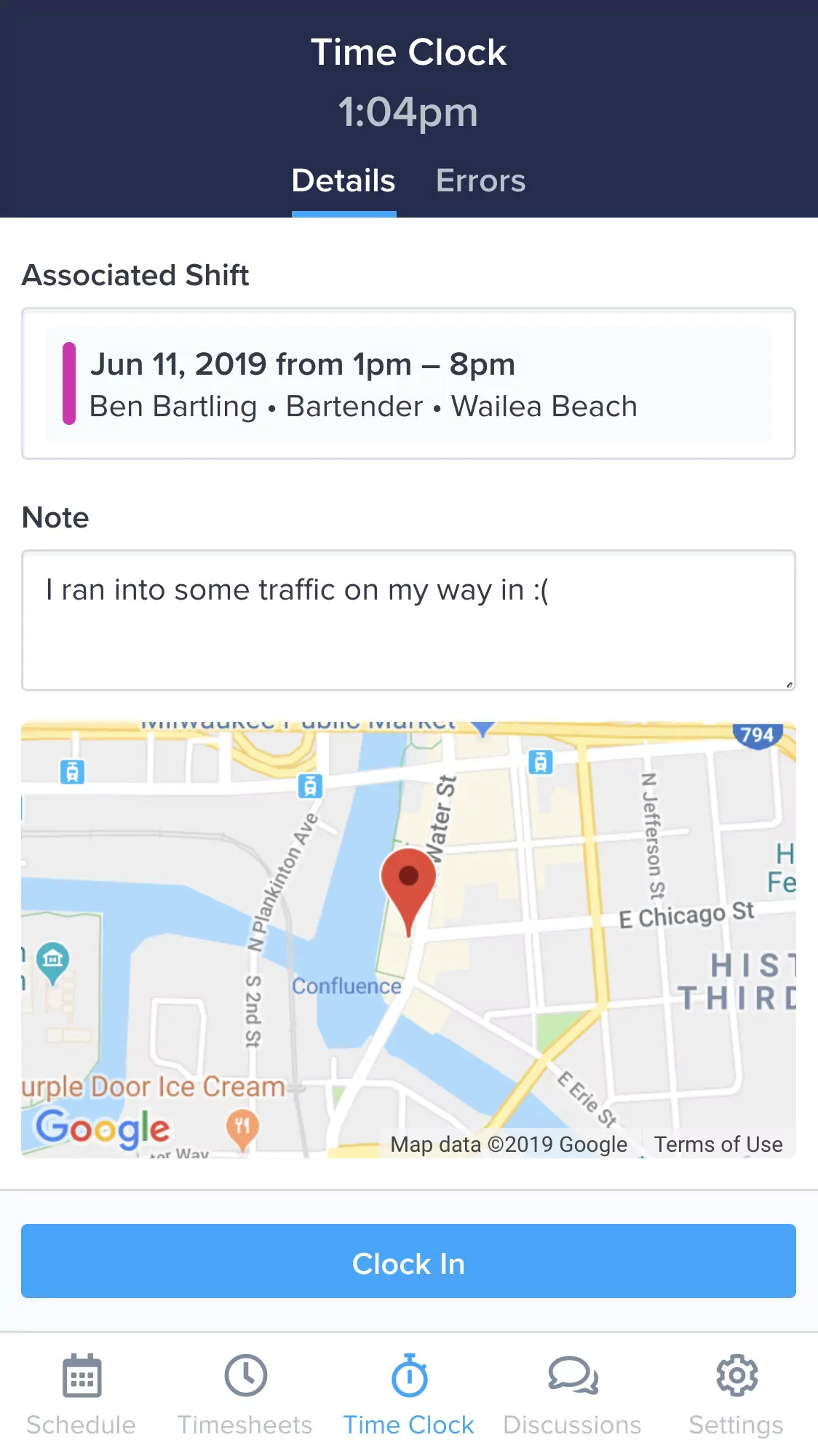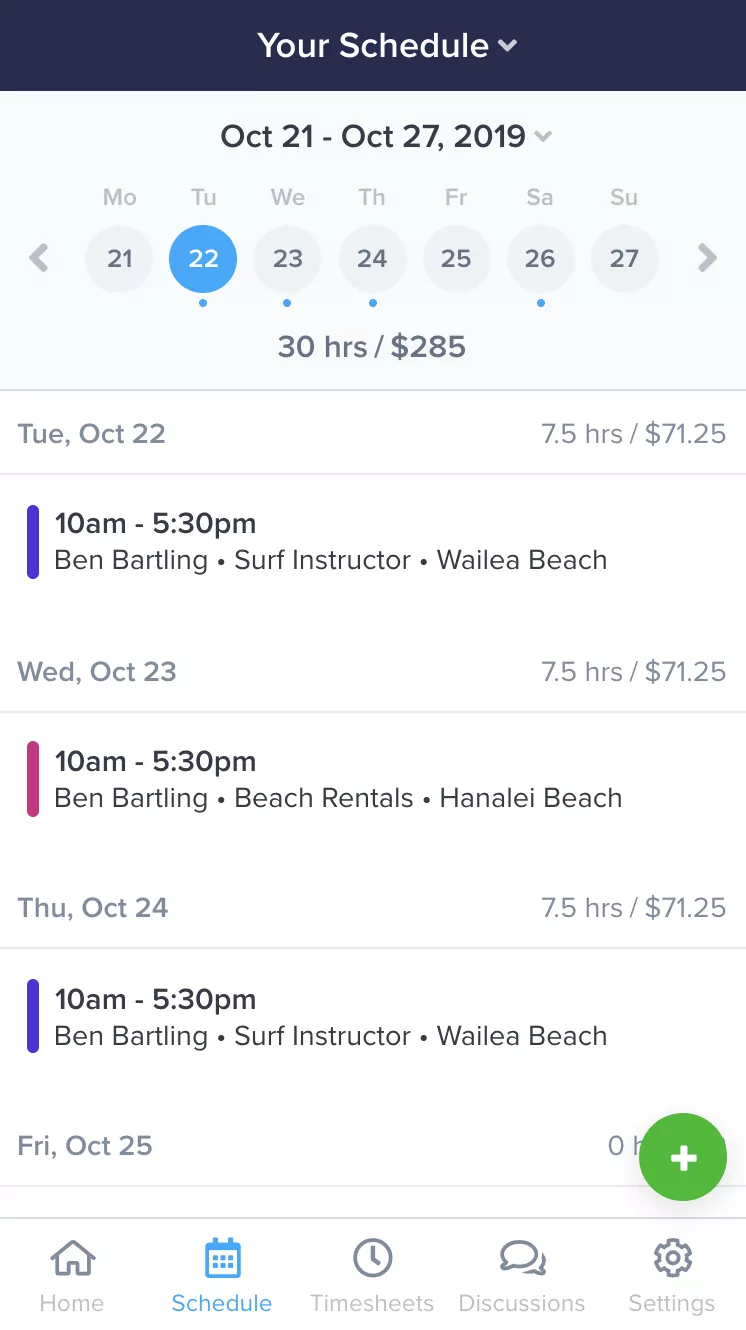 Everything you need to manage your team, in your pocket.
Make changes to the schedule and timesheets on the fly. Empower your team to collaborate anytime, anywhere. ZoomShift's free apps for iPhone and Android keep your team in sync and put you at ease.
Learn More
Simplify your policing scheduling today.
Spend less time scheduling and more time investing in your team and police station
Start Free Trial