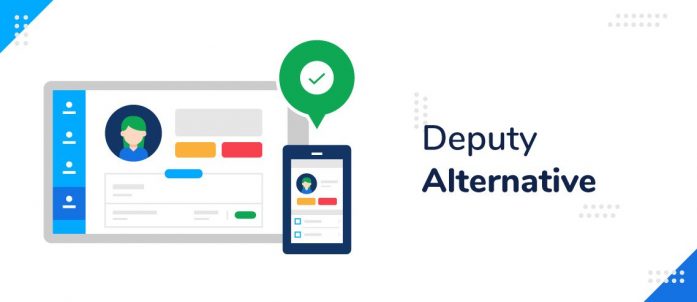 Employee scheduling software is no longer an option for retail, service, and restaurant businesses — it's a necessity. You simply can't waste precious time muddled down in the details of creating schedules, completing payroll, and who's covering what shift. You've got more important things to do.
That's where employee scheduling software comes in. It allows for easy shift covering and reminders, and also fast tracks routine procedures like creating schedules, exporting reports, and running payroll.
According to Software Advice, 61% of small and medium-sized businesses experience easier, faster, and more accurate scheduling when using scheduling software.
If fewer mistakes, increased visibility, and a boost in team collaboration sound appealing, then don't think twice about investing in employee scheduling software. With dozens of employee scheduling software on the market, it can be daunting to think about selecting one.
Why Choose an Alternative to Deputy?
The perfect software doesn't exist. Let's start there. There will always be a trade-off of features, some growing pains via onboarding, and a wish list of features you want to see implemented. However, that doesn't mean you shouldn't weigh your options and see if one software program fits your needs better than another.
If you peruse Deputy reviews, you'll find good and bad reviews, just like for most other companies. Some find Deputy easy to use while others say, "The mobile app is a bit difficult to navigate as a shop owner side" or it "isn't very user friendly for members of the staff that aren't tech-savvy."
Some say it saves time when running schedules or calculating payroll, and others say: "Setting up employee schedules is incredibly clunky. Reports are difficult to navigate around."
That's just a handful of the reviews you can find around the web. 5-star reviews can feel a bit too much like fan mail and can be unreliable in the same way that 1-star reviews can be emotionally driven by a bad customer service experience.
We suggest reading the 3-star reviews to get a good grip on what Deputy does best and where it falls short. They're a bit more holistic and critical.
5 Deputy Alternatives for Scheduling Employees
There are plenty of different options to choose from if you're considering a Deputy alternative. We take a look at the software options you have available to you and run through some key features.
ZoomShift is designed with simplicity in mind. Its drag and drop scheduling is seamless, allowing you to quickly create schedules and save them as templates. With automated notifications that go out to your staff, a clear picture of your labor costs, and integrated clock-in software, it's the most efficient way to organize your workforce.
Scheduling isn't straightforward, you've got to deal with PTO requests, balance budget constraints, and ensure you have the right mix of skilled workers available at any time. To do this, you've got to be able to see an instant snapshot of what's going on, communicate from a centralized platform, and leverage intelligent insights.
Main Features:
Employee Scheduling: Easily manage shifts and schedules with the drag and drop builder and save them as templates. This allows you to instantly create new schedules and make changes as needed.
Timesheets and Time Clocks: Enable your employees to clock in from any device and automatically sync timesheets to payroll.
Availability and Shift Cover Requests: Instantly see who is available for a given shift, and allow employees to swap shifts through the app.
Automatic Reminders: Improve your communication with automatic shift reminders. Notify your staff when new schedules come out and highlight any shift changes.
Paid Time Off – Take the guesswork out of PTO with balance tracking so you can accurately assign paid time off to your employees.
Pricing:
Starter: $2 per active team member per month
Premium: $4 per active team member per month
Enterprise: Enquire for customized pricing
2. 7Shifts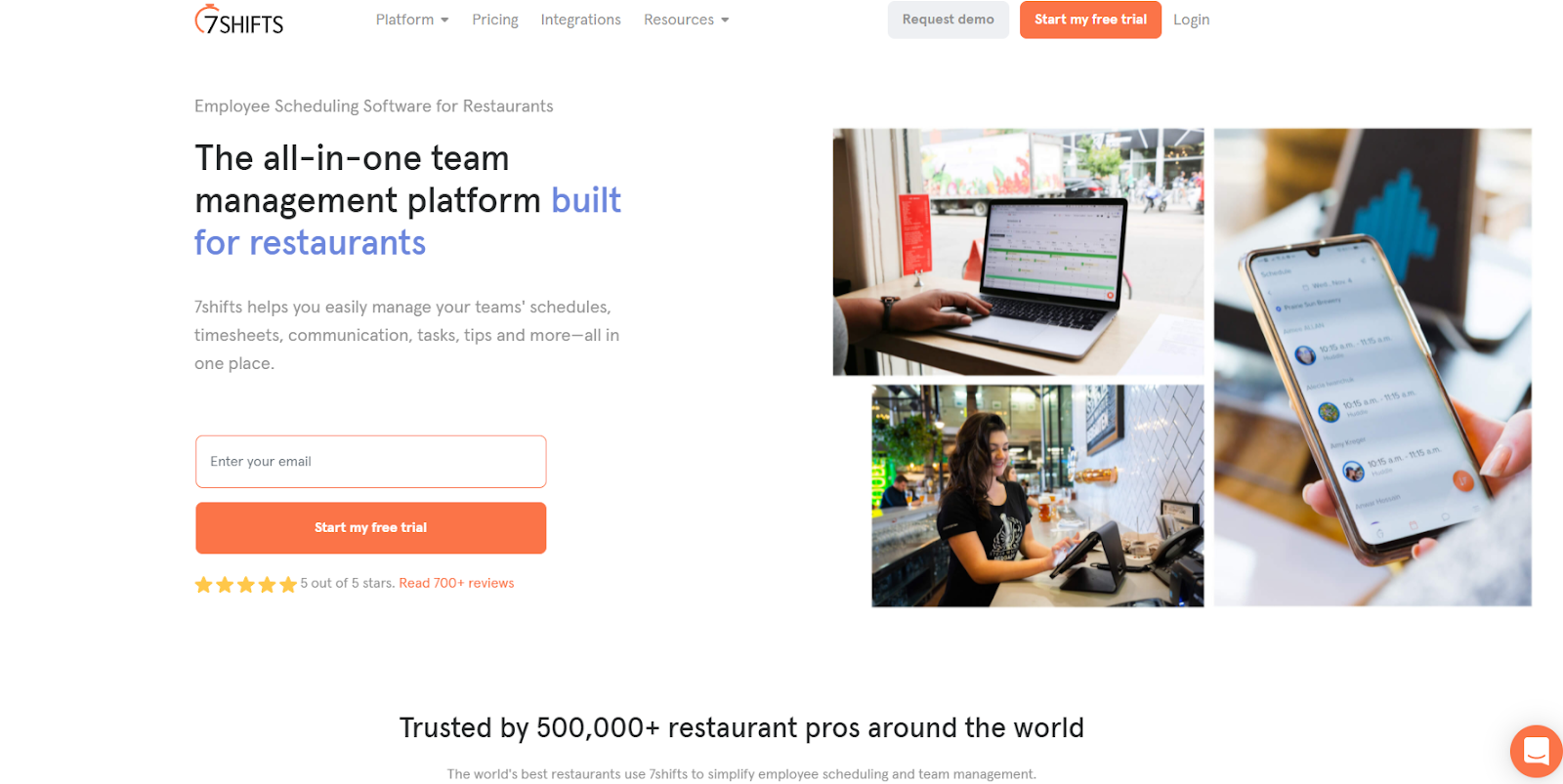 7Shifts offers team management tools with a focus on restaurants. Its features help you keep track of hours, get employee feedback, and encourage accountability.
It has lots of integrations with applications such as Quickbooks to help cut down on wasted time and generally sets out to streamline your operations.
With a variety of pricing options (also restaurant-themed), 7Shifts enables you to benefit from the features you need most without having to pay for the added extras that might not apply to you.
Main Features:
Easy Scheduling: Create optimized schedules with just a few clicks of a button.
Time Clocking: Simplify time and attendance, compliance, and payroll.
Task Management: Improve accountability and standardize processes.
Pricing:
Comp: Free for single locations up to 30 employees
Entree: $29.99 per location per month for up to 30 employees
The Works: $69.99 per location per month for an unlimited number of employees
3. When I Work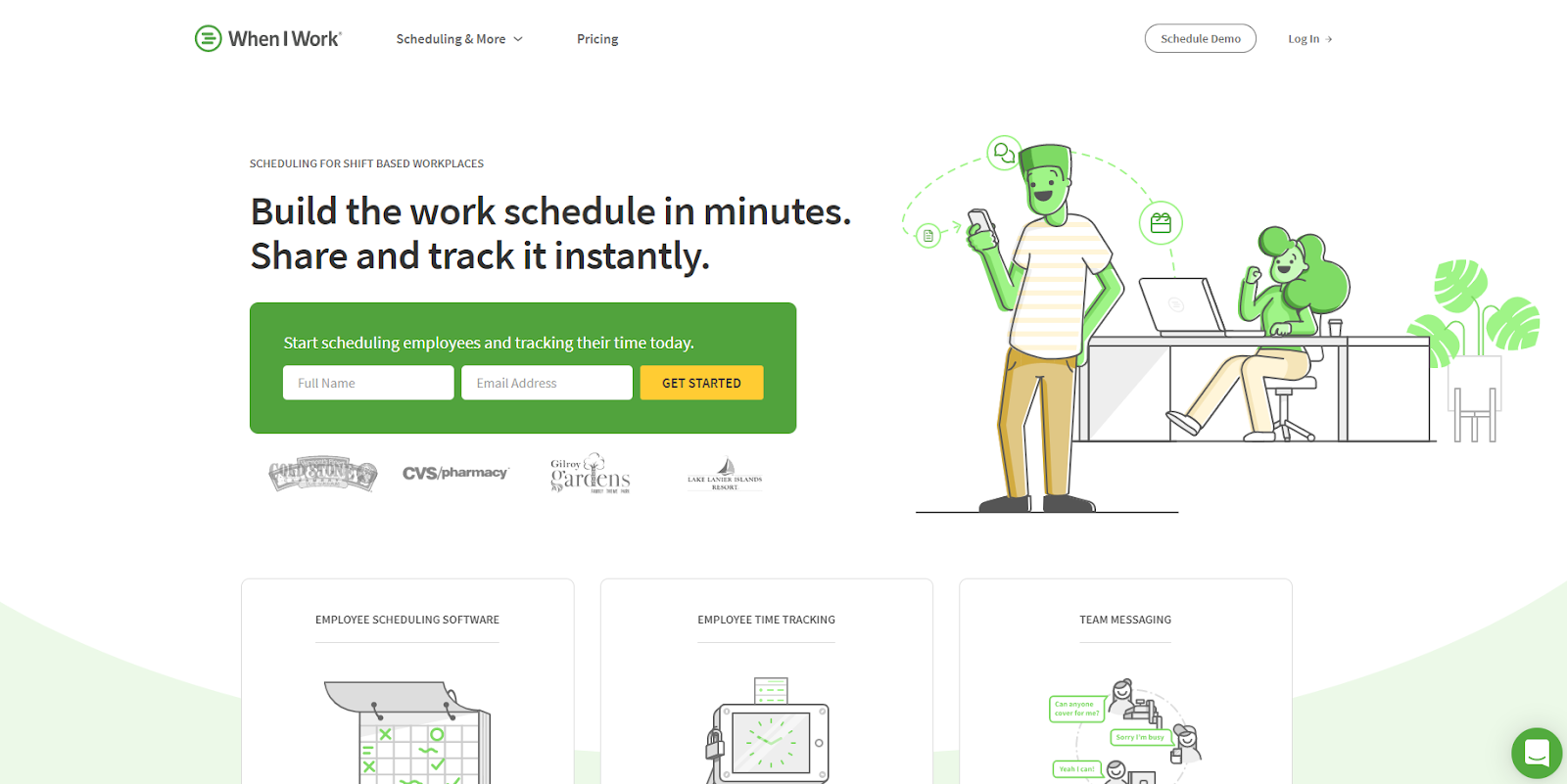 When I Work combines scheduling software, employee time tracking, and team messaging to make your operations run more efficiently. Simpler scheduling allows you to cut down on chaos and streamline your scheduling to make more effective use of your resources.
This Deputy Alternative simple communication platform makes it easy for your team to communicate in one central place, helping to eliminate errors and keep people accountable.
Main Features:
Team Management: Create schedules, approve time-off requests, and review shift trades to make sure you have the right people working at the right times.
Team Communication: Instantly notify your employees when there are changes to schedules. Communicate in personal and group chats.
Team Accountability: Shift confirmation, clock-ins, and task management.
Pricing:
Small Business: $2.00 per user per month for up to 100 employees
Enterprise: Enquire for pricing for businesses with over 100 employees
4. Sling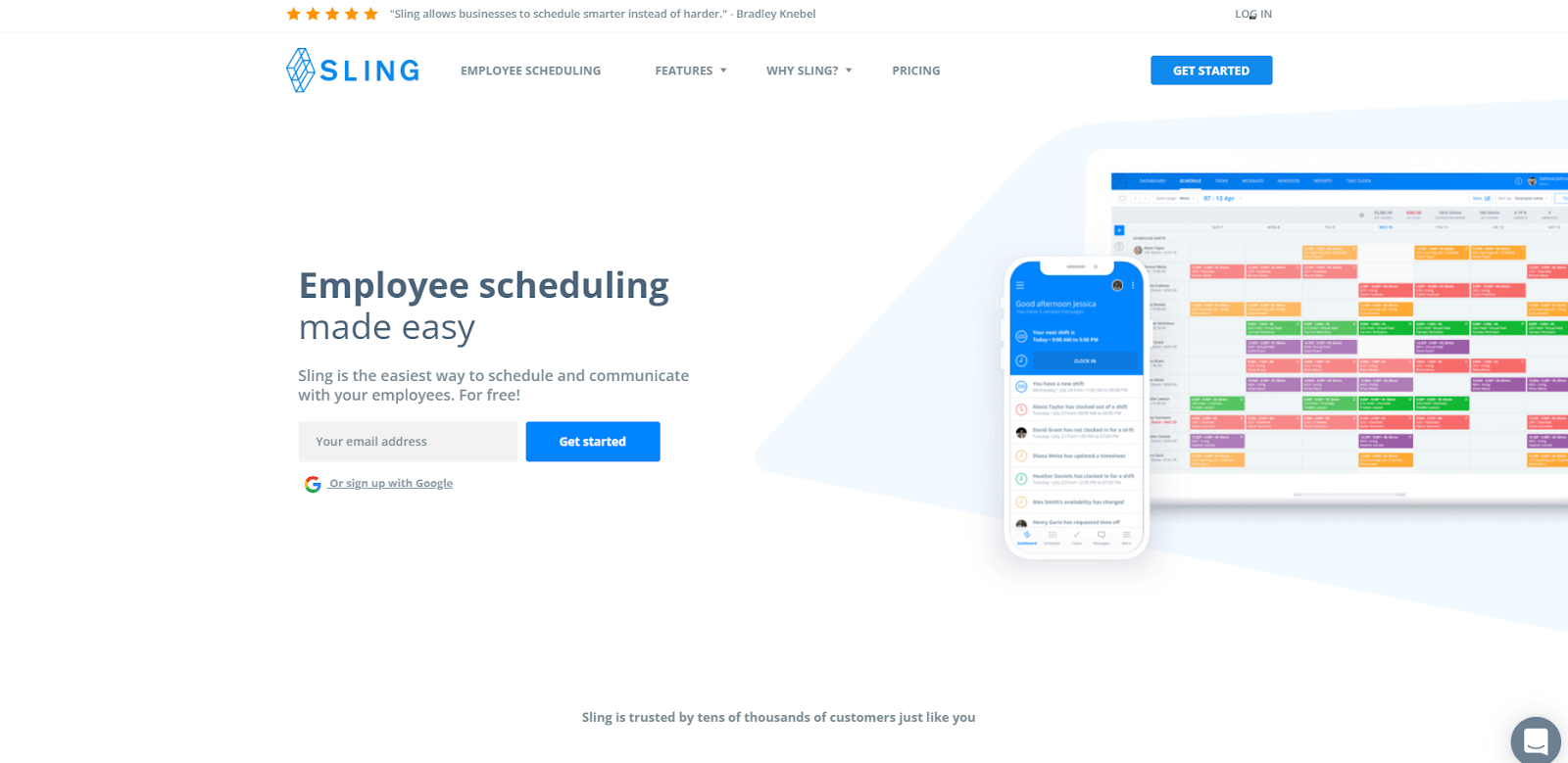 Sling is designed to help you schedule smarter, control costs, communicate with your team, and simplify payroll. Its simple interface makes it quick and easy to build effective schedules and communicate changes with your team.
With easy integrations to your payroll, Sling gives time back to you by simplifying everything from schedules to clock-ins, timesheets, and labor costs.
Main Features:
Labor Costs: Instantly see your labor costs as you're making your schedules.
Communication: Create a collaborative work environment with streamlined internal communication.
Time Clock: Track employees' hours, edit timesheets, and export them to payroll.
Pricing:
Free: Get basic functionality for free
Premium: $2 per user per month
Business: $4 per user per month
5. OpenSimSim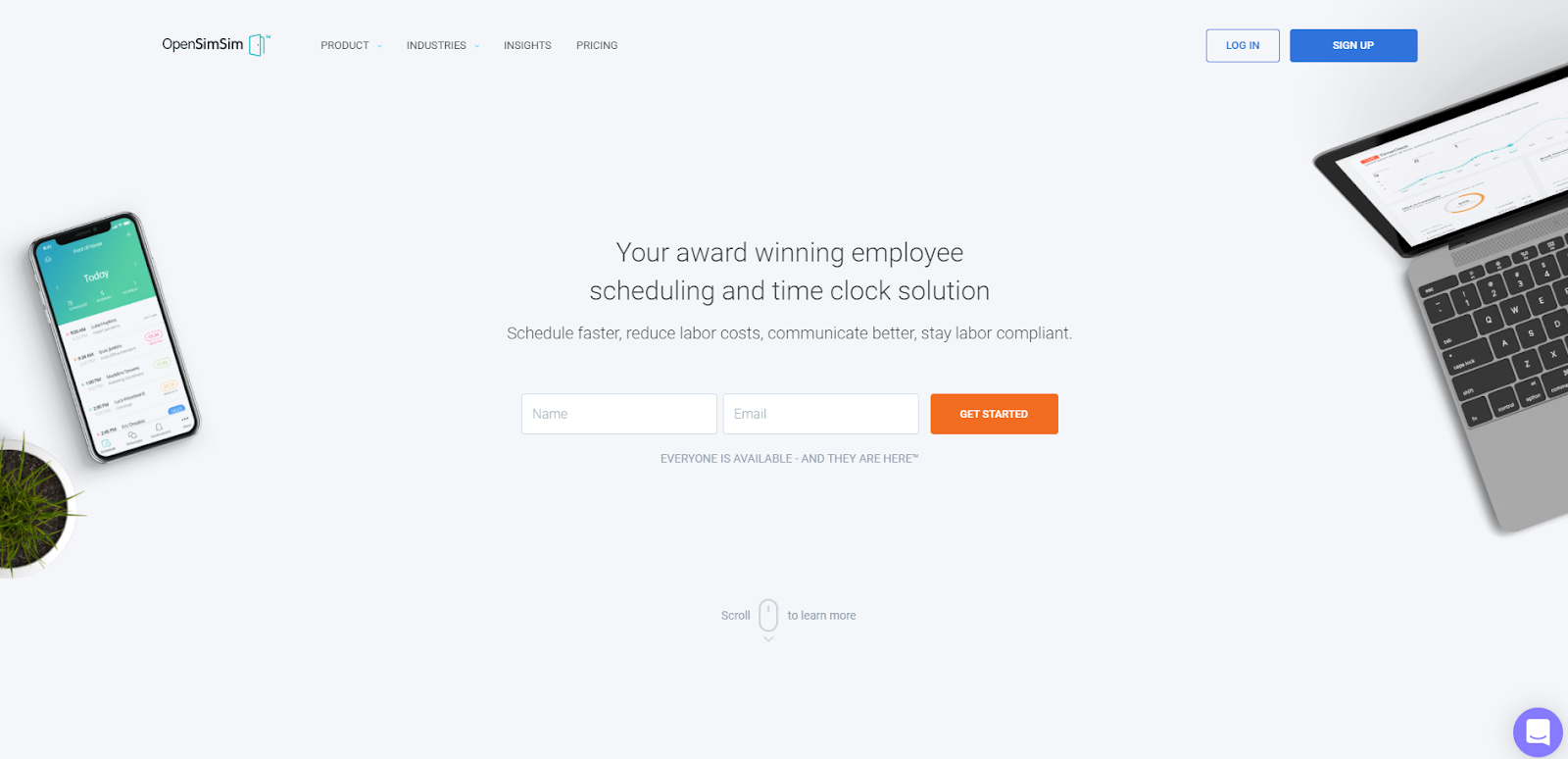 OpenSimSim is built for scheduling on the go. Effortlessly create optimized schedules, communicate with employees, and notify employees of shift changes.
It integrates with a wide range of payroll providers to streamline your payroll and reduce your labor costs.
Main Features:
Employee Scheduling: Create schedules on the go and effortlessly manage your workforce.
Team Messaging: Coordinate your team with private and group messaging. Make sure everyone knows where they need to be with automated reminders.
Time Clock: Make it easy for your employees to clock in with mobile timekeeping. Automatically sync timesheets to your payroll.
Pricing:
Basic: Get basic functionality for up to 10 employees in one location
Starter: $12.99 per month per location for 2 departments
Premium: $33.99 per month per location for 5 locations
Enterprise: Enquire for customized pricing
What To Look For In Employee Scheduling Software
1. Staff Accountability Features
Keeping your staff accountable for their work can be a full-time job in itself. Ensuring they show up on time, aren't clocking over time, and are communicating when they need to make changes to their schedule is a lot to keep up with.
Thankfully, ZoomShift has an impressive suite of features and tools to help keep everyone on the same page.
Instead of micromanaging your staff, deploy the tools that give them some much-needed transparency. Say goodbye to no shows and late team members by setting up automatic shift reminder messages.
Share work schedules via email, text, and push notifications for added transparency and leverage the GPS-fueled time clock to see who's showing up early, showing up late, and clocking overtime.
2. Streamlined Communication Tools
Enhancing team communication is another big pro to bringing on an employee scheduling solution. We alluded to some communication features above, such as automatic shift reminders and the ability to send out work schedules via various notifications, but it goes beyond that.
With an all-in-one app, you can ditch spreadsheets and give your team access to a sleek mobile application where they can see everything on the go, 24/7. Shift swapping is an ongoing battle for many companies, but with ZoomShift, you can remove yourself as the mediator.
You can ditch the endless back-and-forth chains of emails, texts, and phone calls and, in all likelihood, count on fewer errors, happier staff, and greater accountability. Your team can swap shifts, request PTO, and see an employee call down list filtered by who's available based on location and role within the app. Then it's as simple as sending out a mass message to get the word out.
3. Labor Cost Reduction Features
An investment in ZoomShift not only alleviates internal inefficiencies but can also save your company money. With a built-in time clock app, you can easily fix missed punches and block early clock-ins and overtime too. Forecasting labor costs and hours ahead of time can be a real lifesaver as well.
Ultimately, the right stack of tools allows you to stay on top of balancing labor costs and easily comparing them to sales figures to make more informed decisions about balancing costs and revenue.
4. Productivity Boosters
Having everything in one easy-to-use app is arguably the best feature of employee scheduling software. Your team can set availability preferences, grab up open shifts, make requests, and easily view their schedules – all things they needed you for in the past.
Now you can effortlessly create new schedules by leveraging scheduling templates. No more starting from scratch, and if anyone makes a change, you can easily drag-and-drop shifts on the calendar instead of entering them by hand. Finally, you can also delegate tasks to other leaders and mark approvals such as PTO requests or shift changes in bulk where appropriate.
Once you're free of all those time-stealing tasks, you can focus more of your efforts on optimizing other processes, training staff, and finding ways to improve your customer experience. Deploying an employee scheduling software is a no-brainer choice that will pay off in spades over the years. The only step left is deciding which software best suits your needs.
What else do you look for in employee scheduling software? Share your thoughts in the comments below: