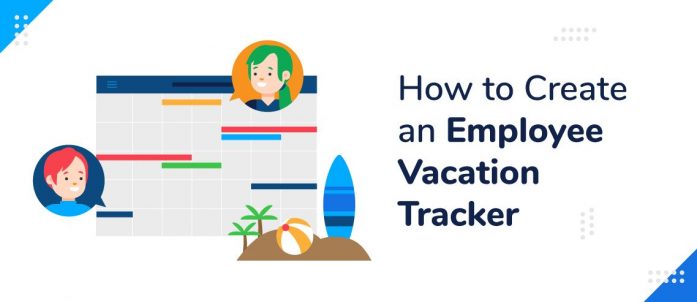 People are by far the greatest asset of any organization.
Like all assets, they lose value and depreciate if you don't take care of them. An employee who's spread thin or close to burning out is likely irritable, making mistakes, and dealing with low morale.
Thankfully, there's a cure to such ailments. The best way to take care of your employees is to provide them with ample time off so they can recharge. A little rest and relaxation is sometimes all that's required to take an underperforming employee back up to par.
A study by Harvard Business Review found that "If you take all your vacation days and plan ahead for trips, you will increase your happiness, success rate, and likelihood of promotion, and you'll lower your stress level to boot."
The first step to getting your employees to take time off is keeping up with their paid time off (PTO) balances. For that, you'll need an employee vacation tracker:
The Importance of Tracking Employee Vacation
The greatest reason to stay on top of your employee's vacation time is to make sure they're taking enough. If an employee's performance is suffering and they haven't taken any time off in a while, then there's likely a direct correlation. It can be easily solved by nudging them to recharge with a few days off.
Beyond your employees' well-being, it's good to keep tabs on employee vacation hours to ensure that you're not losing money. Improper tracking – or no tracking at all – can lead to excess time off and the company paying the price. Unused vacation time is often paid out to the employee if they resign or get terminated, which is a serious liability to the company.
Creating Your Employee Vacation Tracking System
Employee vacation trackers can be a paper system, Excel file, or a digital version with the right software. Follow these steps to implementing your own:
Step 1: Create Your Policies
The best vacation tracking system in the world is useless if you don't have the procedures in place for your employees to follow. Here are some good questions to answer:
Define what PTO is for: Vacation, illnesses, personal time, time to care for dependents
Identify who's eligible for PTO: Full-time, part-time, seasonal, intern, and contact employees.
Specify what other types of time-off you'll track: Bereavement, volunteer hours, voting days, and paid holidays.
It's good to eliminate any grey areas by being as specific as possible with your time off policies. For more on that, let's jump on to step two.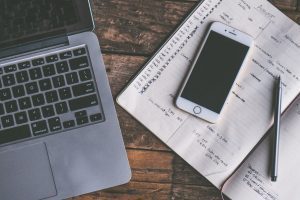 Step 2: Define Your Accrual Method
Now that you've answered some important questions, it's time to provide even more specificity.
A great starting point is defining how much PTO your organization offers each year. There are many PTO accrual methods to choose from, such as an annual PTO bank or some sort of incremental accrual method that adds up over time.
Many companies also adjust their accrual rates based on years of service. For example, employees with less than four years under the belt may get 21 days, and when they hit their four-year mark, it bumps up to 26 days.
Here's where it's also important to define whether vacation time carries over each year or if it expires. Some companies have a total cap such as 300 hours, and others retire any unused PTO at the end of the year. Last but not least, it's good to decide upfront whether exempt employees accrue PTO differently than non-exempt.
Step 3: Make the Request Process Crystal Clear
Now that you've defined your policies, it's time to get into the day-to-day procedures. Some helpful questions to answer here include:
How far in advance must notice be given?
Does it require management approval?
Are there blackout dates where PTO isn't an option?
How many employees can be off at the same time?
Does the manager or the employee requesting off have to find coverage?
How does taking half-days work?
Seasonality needs to be a factor since your company's busy season might call for more stringent policies and procedures.
Step 4: Automate the Process
Sure, you can create an employee vacation tracker in Excel, but then you'll lose mobility and automation. For instance, employee scheduling software like ZoomShift has built-in time-off tracking that's both intuitive to set up and use day-to-day.
The PTO calculator tallies time off balances based on the accrual rate you choose and differentiates between employees with greater tenure and accrual rates. It's also flexible enough to keep up with shift reassignments and notifies employees if they're about to reach their PTO limits.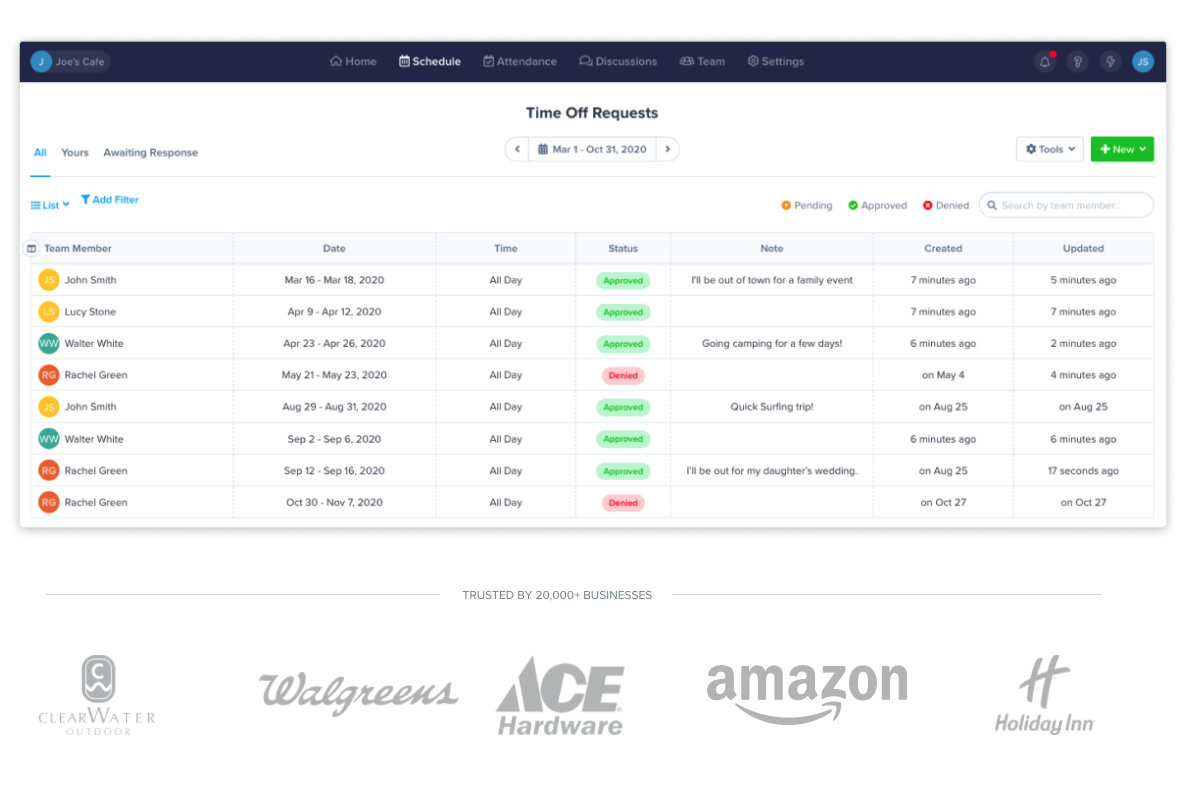 In addition to tracking time off, software like ZoomShift provides in-depth reporting that will outline all employee PTO balances plus upcoming time off in an easy to read report.
Summary
Creating an employee vacation tracker doesn't mean that you have to suffer over complex manual calculations or clunky spreadsheets. In fact, it doesn't have to be difficult at all.
Sometimes answering some key questions and leveraging the right software is all it takes to make a complicated process simple again.
Employee Vacation Tracker Template:
Example Absence Type Key
V – vacation
P – personal
S – sick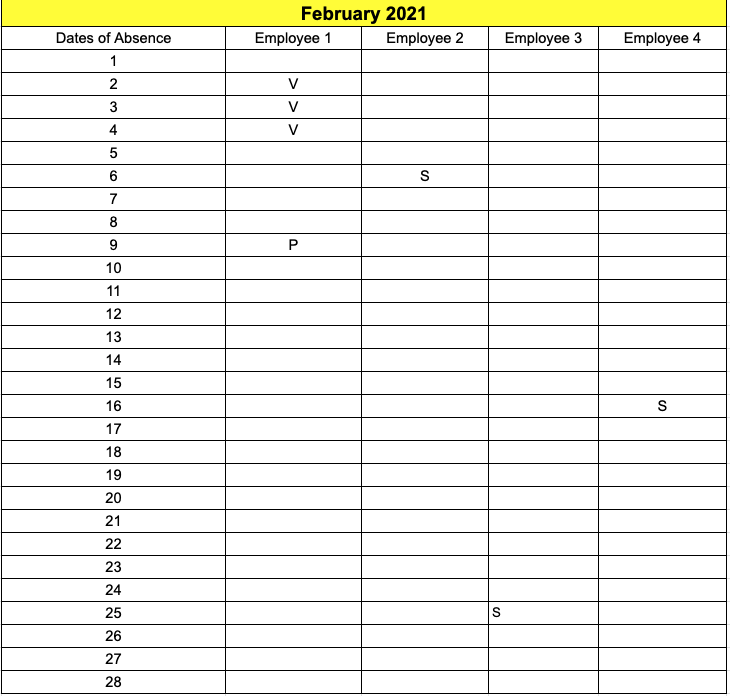 How does your team keep up with vacation tracking? Share your story in the comments below: