JD Spinoza

JD Spinoza

JD enjoys teaching people how to use ZoomShift to save time spent on scheduling. He's curious, likes learning new things everyday and playing the guitar (although it's a work in progress).

Jul 23, 2021
Hospitality Marketing: 7 Strategies To Use In 2023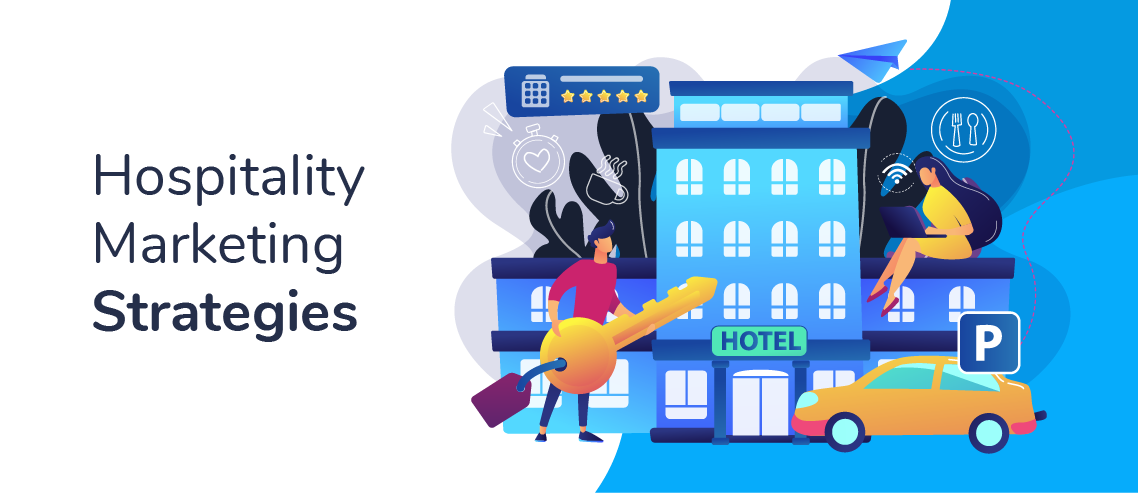 Many places around the world are starting to open up, and pretty soon, traveling will be allowed again. As a result, businesses in the hospitality industry are readying themselves to attract future customers. Hotels, resorts, and other hospitality establishments will be strategizing on how to appeal to tourists and vacationers.
Since the effects of the pandemic will likely remain even after a good portion of the world's population has been vaccinated against it, staying in hotels and resorts won't be the same as it was pre-pandemic. There'll be changes in what people will look for in a place where they can spend their vacation. New factors such as sanitation will be part of the demand. Aside from that, the competition will likely be stiffer since accommodation won't be opened in full capacity just yet.
Ultimately, how much your hotel or resort earns once traveling in the new normal resumes will partly depend on how well you market your business. With that in mind, here are seven hospitality marketing strategies you can use this 2022.
1. Prospecting
Prospecting is a marketing strategy that means making yourself visible to your future customers to gather leads before your competitors. It's a proactive approach to marketing your business to gather more potential customers or prospects. Instead of people looking for you, you'll look for them.
Most of your prospects can be found online. They're the ones that'll most likely search for you on Google using keywords related to hospitality and your business. Hence, you must exert effort in finding them and how you'll communicate with them to market your business.
The best prospects to target are people who have something to celebrate, i.e., weddings, anniversaries, birthdays. Your hotel or resort will be more attractive to these people. Think of the best reasons for people to travel and present your business as a benefit or a solution.
Aside from future customers, you can also prospect previous ones. You can reach them through their contact details so that they'll remember your business when they think of having a vacation.
2. Utilizing social media to the fullest
What's left that hasn't been said about social media? Social media platforms are your business's best marketing tool because of their wide reach. You can expose your business to frequent travelers and people who are planning to travel.
You can utilize social media for hospitality marketing at its best by growing your following. Since more people go online more frequently these days, you'll benefit from increasing your social media followers. You can do that through paid means or organically growing your presence.
Most social media platforms offer advertising services wherein you can target specific users. Besides producing an ad campaign, you can also collaborate with a social influencer to persuade more prospects to follow your page and proceed with booking reservations.
Organic means to increase your social media following include cross-promoting your social media accounts on different platforms you also use. Place a call-to-action on your Instagram posts to go and like your Facebook page and vice-versa. Other than that, you should post good quality content consistently, which is characterized by the form of content you post, i.e., video, infographic, or a typical promotional graphic, the topic of your content, and how often you post to stay relevant.
The suggested times you should post is around three to ten times a week, while your subjects should be focused more on the location of your business instead of the facility itself. Make use of social media automation tools to automate posting and sharing content around these specific times.
3. Creating an app
Apart from booking directly from social media or redirecting to your booking page on your website, you should also consider having an app designed for your business. Having an app for your hotel or resort should make booking easier for potential guests and is one of many hospitality technologies you should look to implement.
Aside from having a website, an app means potential guests can book anywhere they like through their smartphones. Your accessibility and reach will also increase significantly since 48.33% of the world's population uses smartphones.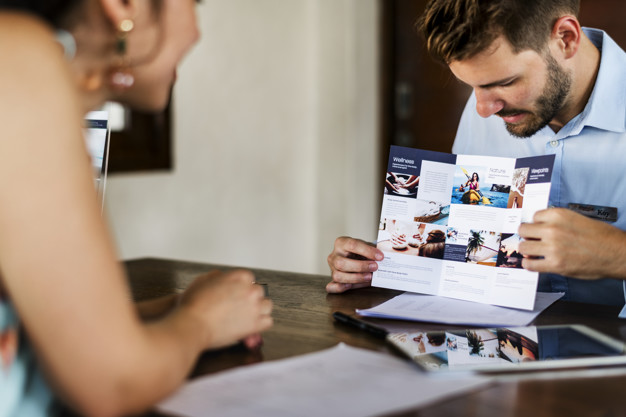 4. Retargeting unconverted leads
Retargeting means reaching out to the people who have visited your website or engaged with your social media posts. They're the people who have seen your offers but weren't converted into paying customers. They're the ones who have recently engaged with your business online.
Leads that you didn't convert the first time don't necessarily mean you can't convert them. Take note that this is a part of the customer's journey. Some people just need more convincing than others, so don't give up on recent online engagements just yet.
You can use digital ads on social media to retarget certain users' demographics, or you can email people who included theirs on your mailing list when they visited your website. These people are easier to approach because they're already familiar with your business.
5. Email marketing
Email marketing is the most cost-effective hospitality marketing strategy to market your business. Also, yes, it's still relevant and effective. You can use it if you're on a budget and for prospecting and retargeting.
You can use it in prospecting potential customers and repeat guests. It's also a great medium to market during peak periods. Remind your previous guests and repeat guests to book during the holiday season with themed emails that includes your special discounts during the peak season.
6. Harnessing the power of videos
When you go online, you swim in an ocean of videos. Videos are the most popular form of content in the world right now, and you should use their power to connect and appeal to your target audience.
Even producing animated instructional videos will hook your target audience. Videos also enhance your brand's online presence, as they now frequently appear at the top of Google's search results. That alone should be enough to convince you to find ways to produce good quality video content to market your hospitality business.
7. Partnering with local businesses
Partnering with a local business will enhance your guest's experience. In addition, it also adds more to the benefits of booking with you. Besides that, you'll also be helping another business gain revenue, which is a win-win situation.
Wrapping up
The hospitality industry is beginning to bounce back, so the competition to get customers is about to get tough. Fortunately, employing these hospitality marketing strategies well will give you even the slightest edge over your competitors. Plan and execute them properly, and you'll achieve satisfactory results, which may eventually lead to yielding better ones in the next few years.
JD enjoys teaching people how to use ZoomShift to save time spent on scheduling. He's curious, likes learning new things everyday and playing the guitar (although it's a work in progress).