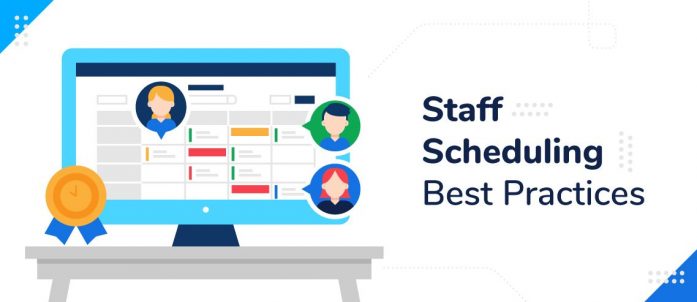 Scheduling staff is not easy. For most organizations scheduling is a major crux because it takes an exorbitant amount of time to build the schedule, manage employee availability and facilitate shift trades each week.
If this is you, then you need some tips on how to schedule better. Here are 5 staff scheduling best practices that will help speed up your scheduling process so you can get back to doing more important things, like growing your business.
1. Deal With Availability First
Before you start scheduling, make sure that you have your staff's availability for at least the next two weeks. In ZoomShift, we manage availability by having employees mark what times and days they are not available.
There are two types of availability requests that you need to consider. General availability or default availability, which consists of days or times when a person is normally unable to work. Then there are overrides, which in general, is meant to handle time off requests, but can also be used to override any default availability settings.
Dealing with availability first will give you the ability to make faster decisions when you build your schedule.
2. Schedule (At Least) Two Weeks Out
Scheduling is a time consuming task so we find that it is best to do it in sprints where you can allocated a specific time every two weeks to work on the upcoming schedules. An employee scheduling app can schedule at least two weeks in advance gives you the ability to focus on creating schedules in one session. We find that it is helpful to create a schedule even if it is subject to change before you actually post it.
3. Use A Template
Find a template that you are comfortable using that helps you get your job done faster. A lot of companies use Excel for this, which can be kind of difficult to manage, but pick something that works well for you. At ZoomShift we offer three kinds of scheduling templates. Schedule by day, by week or by employee.
4. Enforce Time Off Request Policies
Most organizations require time off requests to be submitted at least two weeks in advance. This really helps when you are collecting availability in the first step. In ZoomShift we timestamp availability requests on the bulletin board so there is accountability with all employee time-off requests.
You may also handle time-off requests with printed forms that get approved or denied by a manager. These time-off request forms are easy to create and can be provided in the break room or by the time clock for your organization.
5. Communicate Well
Find a communication system that works well with you and your employees. Communicating online with your employees helps you communicate quickly and efficiently. Streamline communication in your organization by using some sort of collaborative software. At ZoomShift we offer the discussion board that gives people a place to communicate around scheduling. Other digital options would include a shared Basecamp project, email list, or Facebook group.
Other Thoughts
Every organization has different staff scheduling needs. What really matters is finding a system that works for you. Identify what aspects of scheduling are eating up the most time and try to find a solution online that can help you be more efficient. If you have any questions about staff scheduling best practices I'd love to hear from you in the comments below.