JD Spinoza

JD Spinoza

JD enjoys teaching people how to use ZoomShift to save time spent on scheduling. He's curious, likes learning new things everyday and playing the guitar (although it's a work in progress).

Aug 01, 2021
7 Tricks For Improving Customer Loyalty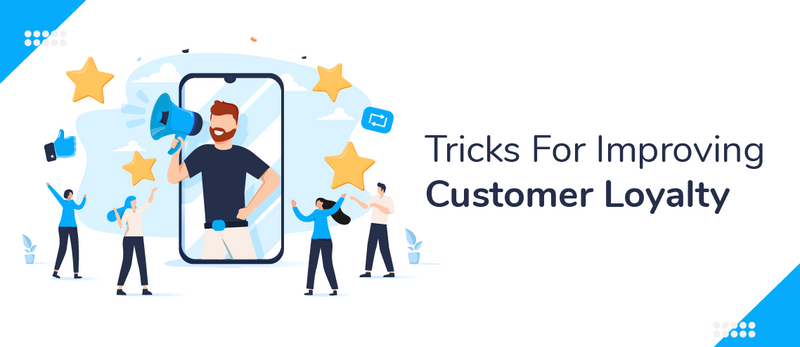 The loyalty of your customer is vital to your bottom line. Why?
Customer loyalty research tells us that a majority of businesses lose nearly 50% of their customers every five years. Studies show that earning a new customer can cost you up to 20 times more than retaining an existing one.
What's more, you can increase your profits by 25-85% by reducing your customer churn by just 5%.
Your customer retention rates are so important, we're going to give you 7 tricks for improving customer loyalty.
#1: Reward Your Customers
One of the easiest tricks for improving customer loyalty is by starting a customer loyalty program.
Give your customers a reason to come back. Offer them incentives such as a loyalty rewards program. You can apply points to purchases, offer coupons and much more.
Your loyal customers are the key to your retention rate, and we encourage you to get creative when it comes to rewarding your loyal base.
Consider the Panera Bread program that rewards customers not only with free merchandise, but on occasion, offers them a dessert at a much reduced price upon checkout.
Bottom-line: find a way to reward your customers so they don't take their business elsewhere.
#2: Provide Excellent Customer Service
You may offer the greatest product in the world, but if your customer service stinks, you'll have a hard time keeping your customers.
Provide customer service that goes above and beyond, and you'll improve customer loyalty.
For example, it's often said that diners are less willing to put up with poor service than they are with so-so food.
In addition, consider this study that shows:
• The satisfied customer visits 4.3 times per month, spends $4.06 and is a customer for 4.4 years.
• The highly satisfied customer visits 7.2 times per month, spends $4.42 and is a customer for 8.3 years.
Another study by Kissmetrics said 71% of customers surveyed had ended their relationship with a company because of poor customer service.
Good customer service means more than treating people well while at your business. It means handling problems with finesse. And, it means dealing with people who comment negatively on social media.
Customer service isn't just about what happens at your business. It happens in the digital realm as well.
Listen to your customer and meet their needs as best as you possibly can.
#3: Build Trust
Social proof helps you build trust and improve customer loyalty.
In today's highly digital age, we can see what people are doing all the time. Social media makes it impossible to ignore.
Because of the rise of social media, social proof is more important than ever before. Your customers like to see how people feel about your company, and how they interact with you.
It makes them feel better to know others have had a positive experience.
Here are some ways you can offer social proof to improve customer loyalty:
1. Be an expert and share relevant content.
2. Get endorsements from local or national celebrities.
3. Encourage users to leave reviews on Yelp, Facebook and Google.
4. Invite people to join your Facebook page and encourage your followers to do the same.
#4: Build a Relationship
There's an old saying that says you do business with people you trust.
With so much competition today, it's important to build a relationship with your customers. How? Nurture the relationship through email marketing.
You can do this by welcoming new subscribers with an initial welcome email. Then, several times a month stay in contact with an email newsletter and/or promotional emails.
Your email newsletter is a great place to offer tips. If you're a restaurant, offer recipes. If you're a healthcare provider, offer health tips. A clothing store? Offer fashion advice.
The key is to build a relationship and not worry quite as much about the hard sell.
Email marketing serves to keep your business top of mind as well.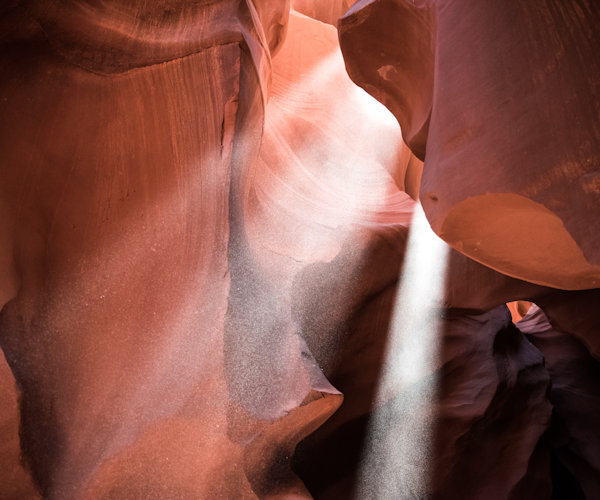 #5: Exceed Their Expectations
Always aim to exceed expectations. Over deliver on all counts. And always do what you say you'll do.
For example, if you say the item will ship in 24 hours, ship it in that time frame. Want to over-perform? Ship it in eight hours.
If someone calls your business and leaves a message, call them back that same day.
It's most surprising when businesses exceed expectations, and it's a great way to improve customer loyalty.
By exceeding expectations on an on-going basis, you can bet your loyal customers will turn into your brand ambassadors, sharing their great experience with others.
#6: Be the Expert
Let's say you own a restaurant, and your customer has some questions about how you grilled their filet to such perfection.
They find you and ask you about it. This is your chance to shine. If you know the finer points of grilling, and can talk with them, they'll see you as the expert.
They'll be more apt to return because first, you spent your time talking to them, and second, they know you know what you're talking about.
You can also show your customers you're an expert by creating how-to videos, writing blog posts and writing informative emails and social media posts.
#7: Ask for Feedback
No one wants to see their customers leave. In fact, it's a real joy to see them return again and again because you know you're doing something right.
One way to improve customer loyalty and reduce customer churn is with customer feedback surveys.
Not only do they serve to make your customers feel valued, they let you know what you're doing well and what you could improve.
Survey your customers several times a year. This helps with your customer retention because you can make adjustments on aspects of your business that cause customers concern.
Final Thoughts
Happy customers are loyal customers.
One might say that customer loyalty is one of the most important aspects of your business.
Repeat customers are loyal customers. They are your brand ambassadors. They are your bread and butter, so it serves you well to do what you can to keep them by improving customer loyalty.
**Did you find these resources helpful? Then others will too! Use the sharing buttons below to pass along this article to your friends.**
JD enjoys teaching people how to use ZoomShift to save time spent on scheduling. He's curious, likes learning new things everyday and playing the guitar (although it's a work in progress).