JD Spinoza

JD Spinoza

JD enjoys teaching people how to use ZoomShift to save time spent on scheduling. He's curious, likes learning new things everyday and playing the guitar (although it's a work in progress).

Mar 25, 2021
22 Cost Cutting Ideas for Your Small Business to Reduce Expenses in 2022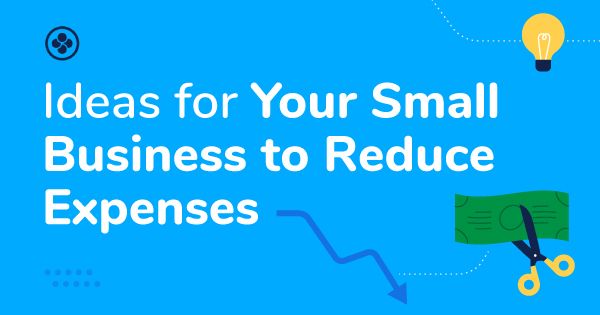 When running a business, it's easy for costs to get out of control quickly. We've broken down the best cost cutting ideas for you to implement in 2022 from marketing, to HR, to equipment costs. Follow these 22 tips to slash spending in your small business and help your bottom line.
Overhead Costs
1. Shop Around for Your Utilities
Whether it's your energy bills, water supply, or even rent, it's always worth doing regular price comparisons to check if you can get a better deal elsewhere.
2. Reduce Energy Usage
There are a few tactics you can employ to cut down on your company's energy use. For example, try encouraging more mindful behavior such as switching off lights when you leave a room or turning off computers at the end of the day etc. Another option is using smart, programmable thermostats like Honeywell or fitting blackout blinds to minimize light intrusion and passive heating.
3. Go Paperless
By cutting down on paper use, not only will you be saving money, but the environment, too. Even if you don't go fully paperless right away, you can take certain steps like printing double-sided, reusing scrap paper for notes, shrinking your fonts on printed pages, and unsubscribing from direct mailing lists.
4. Employ Remote/Flexible Working
Renting office/business space is one of your biggest small business costs, so finding ways to reduce it will help you cut your expenses. If your business is able to be set up for remote work, you can downsize your office space by not having all your employees in at the same time. Sign up to ZoomShift's scheduling software to help create work schedules for each employee with ease.
5. Use Space Wisely
Businesses are increasingly cutting costs by making smart use of available space. Prioritize multifunctional/collaborative work spaces and try to keep hardware to a minimum.
Equipment
6. Purchase Second Hand Items
The mistake many start-ups make is that they act like they've made it before they've even started. But buying everything brand new from the get-go is a luxury most small businesses cannot afford. Instead, shop around at local second hand stores and check out websites like Craigslist and eBay for your tech, phones, vehicles, storage, and furniture.
7. Barter for Equipment or Services
Bartering isn't quite as old-fashioned as you might think, with the likes of Business Barter Unlimited and U-Exchange Business helping companies negotiate office items and services. They set limits on what you can barter, but they can be a useful alternative to buying second hand. However, be sure to delete all unnecessary files second-hand laptops and other devices usually have.
8. Downgrade Plans on Non-Essential Software
It's easy to forget that you're paying a high subscription fee for a service you no longer or rarely use. Whether it's an email marketing tool, a phone plan, or advertising space, make sure you're only paying for what you need.
9. Use Open-Source/Cloud Systems
By adopting open source software, your business can save itself a considerable expense. Open source CRMs like SuiteCRM or Odoo are alternatives to the HubSpot or Trello, and Microsoft Office's licensing costs can be avoided by adopting G-Suite.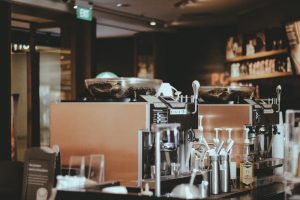 Marketing
10. Prioritize Social Media
Marketing your small business can cost as much as you're willing to throw at it, but the amount you spend doesn't necessarily correlate with results. In fact, some of the most effective ways of marketing your business are free or very inexpensive – including social media.
Organic (aka free) marketing on social media is becoming more and more difficult, but it's still vital for any growing businesses online presence or brand to have a social media presence. Paid social advertising doesn't have to be expensive, especially when you're starting out. Plus, it's easy to test and tweak different strategies and content as you go along, so you can optimize your campaigns and make sure you're getting the best possible results from your efforts.
11. Encourage Word-of-Mouth Exposure
There's a reason word-of-mouth marketing is still so popular – it works. People are more likely to listen and act on the recommendations of someone they know and trust, so it's vital to get people talking about your business. This is something that social media is great for. you may also consider implementing refer-a-friend campaigns where customers get rewarded with a discount or other perk for referring someone else.
HR
12. Hire Contractors/Freelancers
Recruiting full-time employees can be expensive, but a meaningful alternative to this is to hire freelancers for certain tasks on an as-needed basis. Freelance contracts minimize risk, reduce the outlay of expenses, perks, and equipment, and enable a greater degree of flexibility.
13. Hire Bright but Inexperienced Candidates
When you do hire in-house employees, it's worth considering ways of keeping down the cost per hire. Hiring unpaid interns may be an easy route, but it's not necessarily the most ethical. Another route is to hire for talent over experience.
Experience comes at a price, but young, energetic, and fresh graduates may bring a zest to your business at a fraction of the cost. The trade-off is that you will need to invest more training, but if you hire well and invest in your employees, then your recruits will be keen to learn and will be more likely to stay with you longer (thereby limiting future recruiting costs).
14. Encourage Efficient Time-Management
Time is money, and it's important for your business that you address any areas where time isn't being used effectively. Before you begin micromanaging your team or singling out people for being inefficient, ensure you have the systems in place to enable employees to track their shifts (e.g. Zoomshift).
Accept that some people are better at organizing time than others. Help individuals find what makes them more productive. For example, some benefit from working on several tasks at once, while others prefer to concentrate on one task at a time.
15. Commission Your Sales Team
The way you pay your sales team can greatly impact your sales ROI. By structuring your sales team's compensation so that a larger proportion of their salary is made up of commission, you will both be reducing your overheads and encouraging a more motivated sales team. When things are really tight, you could even consider contracting independent sales reps on a commission-only basis.
16. Evaluate Staff Perks
According to the American Institute of CPAs, 80% of workers would rather stay in a job that has perks than one that pays higher but offers no perks at all. With this in mind, there are ways to offer a package to entice (and retain) employees, while also keeping expenses to a minimum.
Consider introducing performance-based bonuses rather than annual holiday or birthday bonuses. In addition, offer more social perks rather than flashy hardware, and review your healthcare and retirement packages and shop around for the best deals.
17. Offer Compressed Hours
Compressing hours can be a useful way of holding onto great talent at a fraction of the cost. However, the decision to reduce your employees' hours can be a contentious one – after all, few people like having their hours slashed.
That said, you could offer compressed hours as an option rather than enforce it for everyone. Not everyone wants to work full-time, and flexible compressed hours might be an opportunity your staff will jump at.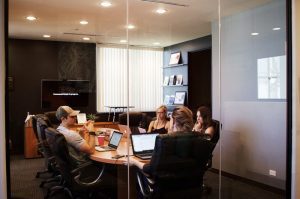 Business Strategy
18. Collaborate With Other Small Businesses
Sometimes, joining forces with other local businesses to buy supplies and equipment, services, space, and even advertising can drastically reduce expenses. It's always a great idea to reach out to like-minded enterprises to identify opportunities to pool resources and reduce expenses.
Finance
19. Regularly Budget and Audit
There's no getting around it: planning your finances will help you to spot areas where you can save money. First off, create an expense budget you can realistically stick to. Next, draw up a sales forecast. This way, each month you can compare your spending against your sales forecast, so that you can determine where your money is being spent and how you can potentially cut back.
20. Consolidate Loans
As a small business, it's likely you'll have some degree of debt. That said, it's worth remembering that debt should be kept to an absolute minimum. Look at ways to consolidate loans and/or reduce interest (consider refinancing loans when applicable).
21. Keep on Top of Taxes
At first, it may feel like you have zero control over your tax bill, but take a closer look and you may find some tax deductions you weren't aware of. Consider hiring a short-term tax expert to help you identify opportunities to reduce your tax expenditure, and set aside an annual tax-planning session with your accountant to evaluate your income and expenses. If you can't afford an accountant or other expert help, use a decent accountancy tool or accounting software to save you time and money.
22. Pay on Time or Early
Talk to your vendors and find out if they offer discounts to clients who pay early. As long as it doesn't affect your cash flow, paying early can reduce the balance on your bills, but also help mitigate against late fees – something that every business should be keen to avoid.
JD enjoys teaching people how to use ZoomShift to save time spent on scheduling. He's curious, likes learning new things everyday and playing the guitar (although it's a work in progress).