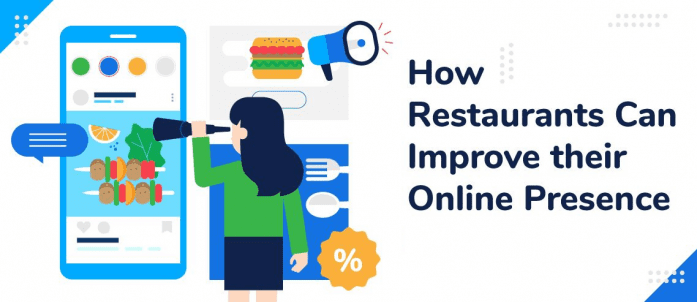 "Everybody's doing it" isn't always the best reason to follow the crowd, but as a small business owner, it's essential to keep up with the competition. Online presence may sound like a broad umbrella term that's difficult to define, but it's a critical piece of your restaurant's marketing strategy.
Sure, you may be thinking that there's nothing inherently wrong with your online presence, or that now's not the best time to worry about such things, but that's where you're mistaken.
Former tennis champion turned entrepreneur, Rod Laver, once said, "the time your game is most vulnerable is when you're ahead. Never let up."
Customer experience begins long before they walk through your front door, and 2022 is by and large the best time to double-down on your digital presence. More people than ever are shopping online and ordering food online, and that trend is exponentially increasing every year.
With more people turning to your website for a first impression, it's imperative you keep it looking fresh and functioning properly. Here's how you can improve your restaurant's online presence this year:
Sharpen Your Restaurant's Image
The world is obsessed with food. So much so that half of all Americans take pictures of it. Sprucing up the images of your restaurant and your food is a surefire way to give your restaurant a more appetizing and inviting look.
Image quality here definitely matters, and while your phone may be powerful enough to take HD photos, you should still consider hiring a professional photographer. They have high-quality gear, understand lighting conditions, and are magicians when it comes to framing and editing shots.
Have them take photos of the building both inside and out, your menu, some eye-catching drinks, and your specialty foods. If possible, get some of your staff and your customers as well to use on your social media posts.
Once you have all the photos, it's time to put them to good use. Give your Google, Facebook, and Yelp profiles a facelift, and consider leveraging a platform like SinglePlatform to update your restaurant's menu, hours, and pertinent info across all major sites at once.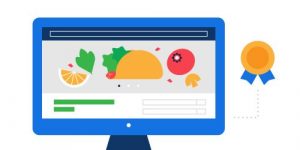 Develop a World-Class Website
Now that your online presence is looking sharp, it's time to give the same treatment to your website. Take those snazzy new photographs and liven up your landing pages, your menu, and any marketing materials you have in circulation.
From there, turn your attention to auditing your website's usability. Ensure the necessities like address, phone number, and menu are on there and – more importantly – are easy to find. Make sure that all your pages and your menu are mobile-friendly while you're at it. Remove the guesswork and test it out with real customers and get their feedback on what you can do better.
Streamline Your Online Ordering and Delivery Systems
The points above will score you serious points with your customers, but if you really want to level up your online presence this year, then improving the user experience is your champion. Customers should find the ordering experience nearly effortless and feel guided every step of the way.
Some nice-to-have additions are offering a real-time menu that's updated instantly in tandem with your central POS menu. If something's sold out or a seasonal item is off the menu, then with one click, you can eliminate confusion.
Creating profiles and saved order history can be a real game-changer for customers as well since it drastically reduces the number of steps it takes to get food ordered. Take it a step further and let them order in advance. Do that, and you may find they build new habits around your take out service multiple days a week.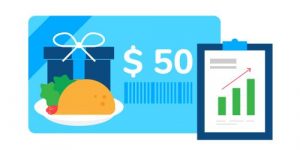 Boost Revenue By Selling Gift Cards
If you're not already offering gift cards, you're missing out on a big revenue driver and retention tool. Gift cards are like a short term no-interest loans that can keep your business flush with cash during seasonal dips and guarantee that your customers will return at some point.
More than 70% of gift cards are redeemed within the first six months. After that, the redeem rate drops off steadily over time, and around 6% of gift cards never get used.
More importantly, 75% of people who redeem gift cards wind up spending more than the original value on their cards. As far as benefits go, it doesn't get much sweeter than that.
Boost Your Survey Response Rate
Who knows better how to optimize your business than your customers? They'll tell you what's going well, what's missing, and often exactly what you need to do to retain their business or even get them to tell their friends about you.
If you're already sending surveys, you can likely boost your response rate by personalizing them with their name and any other identifying information you have. Customizing your surveys to match your branding and sending them from a real person can also make your email feel more personal and less automated.
Another way to increase responses is by making it easier to fill them out. Reduce the number of questions you're asking and consider incentivizing each submission with a freebie or entrance into a prize drawing.
Finally, consider cleaning up your email list using a service like Voila Norbert, so you aren't sending your surveys to outdated or incorrect email addresses. It's also useful to rethink your survey cadence and send them at more optimal times.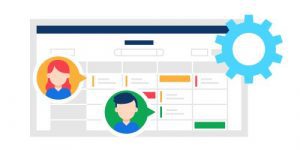 Deploy an Advanced Employee Scheduling System
Shifting resources online can also be beneficial for your internal processes. For instance, deploying restaurant scheduling software like ZoomShift can improve the customer experience by minimizing no-shows and preventing your staff from becoming overworking or feeling burned out.
With everything in one convenient app, you'll find team communication flows more smoothly, your managers are more productive, and labor costs are easier to track.
If your restaurant is looking to gain the upper-hand this year, then allocating resources toward the improvement of your online presence is a sound investment. You can no longer ignore the importance of meeting customers online, and implementing some or all of these ideas is sure to offer you returns on your investment.
How have you worked to improve your restaurant's online presence? Tell us in the comments below: