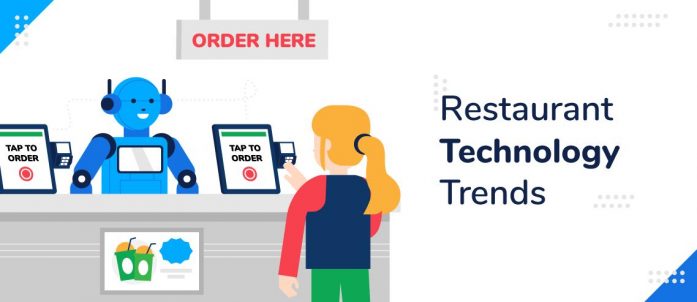 The new decade kicked off in a memorable way, and restaurants are simultaneously thriving and struggling. In 2020, restaurant sales dropped $240 billion from the expected levels. There are 3.1 million fewer employees in the industry now, and as a result, many restaurants are looking to get creative with the resources on hand.
Those thriving are ahead of the game and are diving headfirst into consumer demands of contactless deliveries, loyalty programs, mobile app ordering, and self-service.
It's hard to say what the future holds, but here are five restaurant technology trends already making waves in 2022:
1. Employee Scheduling Gets a Makeover
Gone are the days of paper schedules and complicated excel spreadsheets. More and more restaurants are embracing an automation-rich program like ZoomShift that makes employee scheduling a breeze.
With software like ZoomShift, you get a built-in GPS time clock that tells you when and where employees clock in and alerts you if someone's at the wrong location, missed a time punch, or didn't clock in altogether.
It'll also keep up with your team's time off requests and allow them to swap shifts amongst each other, so you're not stuck acting as the middle-man. Instead, you get complete ownership from your team, and all you have to do is click "approve" or "deny" to any requests.
Plus, everyone gets the same features and automation available on their smartphone, tablet, or computer, so everyone's always connected and on the same page.
2. Self-Ordering Kiosks Become Standard
McDonald's and Panera Bread went all in very early with self-ordering kiosks, and many restaurants are starting to follow suit. Self-ordering kiosks improve order accuracy, reduce wait times, and boost check sizes.
Some, like the Coca-Cola Freestyle drink dispenser, offer seemingly endless drink combinations all at your customers' fingertips. Even restaurants with a wait staff like Chili's Grill & Bar offer kiosks at your table to request drink refills, desserts, and pay your bill when you're finished so you don't have to flag anyone down before leaving.
More than 65% of customers said they'd visit a restaurant more often if they had self-service kiosks. In fact, 30% of customers surveyed said they prefer to order from a kiosk versus a cashier, even if the lines were of equal length.

3. The Rise of Ghost Kitchens
Food delivery and takeout soared as a result of the pandemic. DoorDash increased its revenue by 241% from $850 million annually to $2.9 billion. Naturally, more and more restaurants are revamping their takeout and delivery options to capitalize on the growing demand.
Chipotle even launched its first only "digital-only" kitchen. Dubbed the "ghost kitchen," this digital-only Chipotle only does takeout orders. There's no dining room, and you're required to order in advance from Chipotle or a third-party app. Some benefits of ghost kitchens include:
Shortened wait times at traditional restaurant locations since all to-go and delivery orders are fulfilled at another location.
Lower labor costs since you don't need employees taking orders or cleaning dining rooms.
Lower operational costs because you don't need a cash register or a dining room to cater to traditional diners.
With to-go and delivery on the rise, it's no surprise that more and more companies are shrinking or eliminating dining rooms.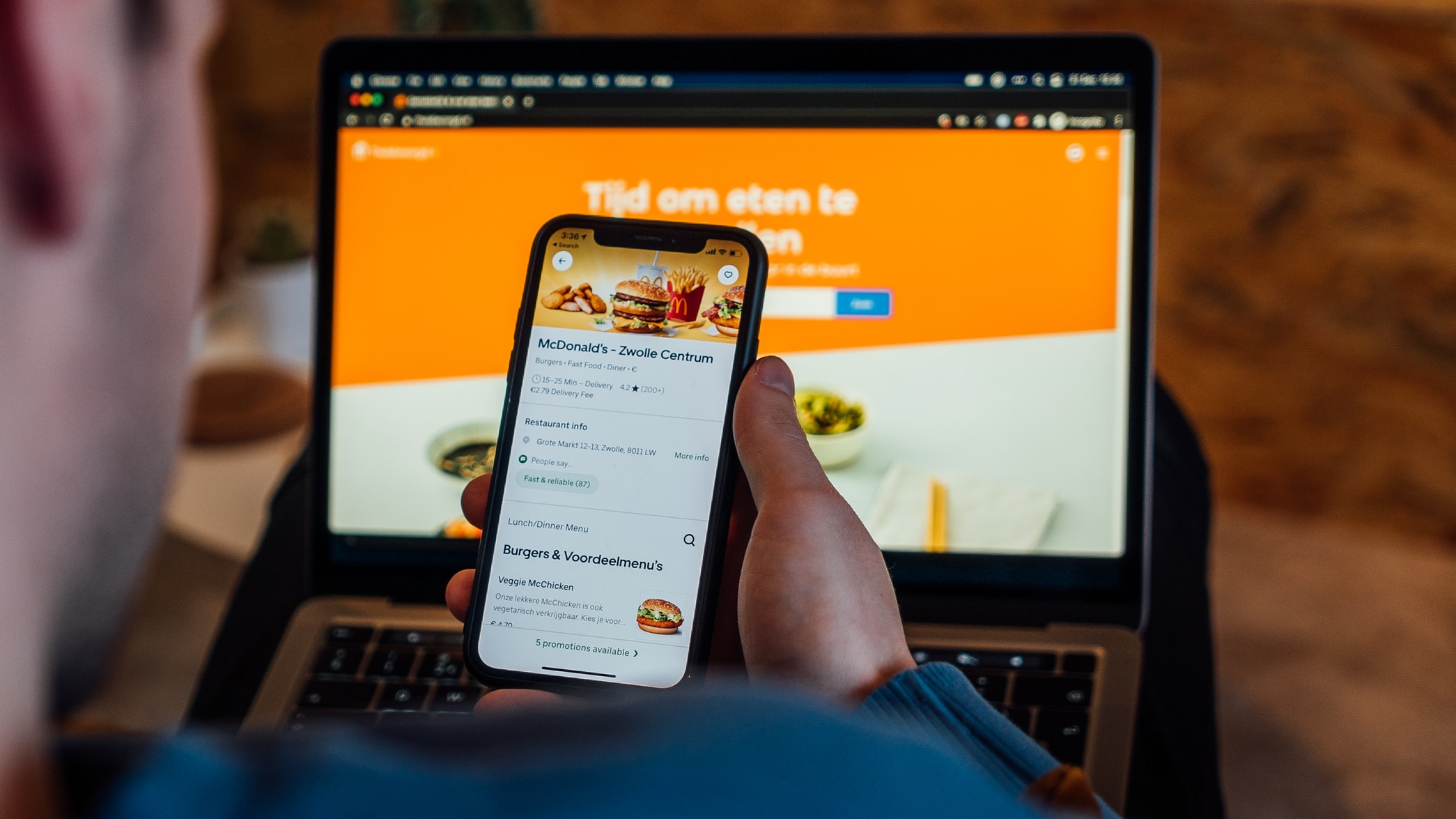 4. Digital Menu & Kitchen Boards Change Everything
Cash registers are rapidly being replaced by tablet POS systems and restaurants that are going cashless. Paper tickets and static menu boards are dying fast too. Kitchen Display Systems (KDS), on the other hand, are on the rise.
The KDS acts as a digital order board so kitchen staff can keep up with orders. They often improve kitchen communication, ensure greater accuracy, streamline your workflows, and create a more sustainable kitchen operation. They can also help with inventory management by displaying priority orders, signal dwindling stock items, and flag special dietary requests – all things that many restaurants still do by hand.
Digital menu boards are similar, but are visible to customers. They can show rotating images and videos of products that entice the senses in innovative ways. They can easily update if something's out of stock or if a specialty item recently hit the menu. And they're more visually appealing to patrons who are waiting to place an order.
5. Food Delivery Robots Are Taking Over
Companies like Starship are rolling out autonomous robots that partner up with stores and restaurants to make local delivery fast, smart, and efficient. As of 2022, Starship robots have already delivered more than 1,000,000 automated deliveries and continue to receive funding to expand their offering even further.
Much like self-driving cars, these friendly delivery robots use cameras to make 3D maps of their surroundings. They use that data to detect curb edges, obstructions to their path, and people. They drive autonomously down sidewalks and can travel over steps. These robots carry up to 22lbs of food and won't unlock until you approach them and unlock them from your phone.
Delivery drones are on the rise too.GrubHub, UberEats, and DoorDash pay human drivers $6-8 per delivery trip. According to Ark Invest research, it only costs Amazon 88 cents to deliver a 5lb product via drone. UberEats drones can fly 12 miles round trip and carry a meal for up to two people.
Looking to the Future
It's been a bleak couple of years for the restaurant industry, but things are beginning to look up. Technology, innovation and software development are at the forefront of all this change and aren't showing any signs of slowing down. More companies will embrace automated solutions to keep food fresh, staff connected, and customers happy.

What innovations do you think will strike restaurants next? Tell us in the comments below: