JD Spinoza

JD Spinoza

JD enjoys teaching people how to use ZoomShift to save time spent on scheduling. He's curious, likes learning new things everyday and playing the guitar (although it's a work in progress).

Nov 19, 2021
16 Top Business Management Tools for 2023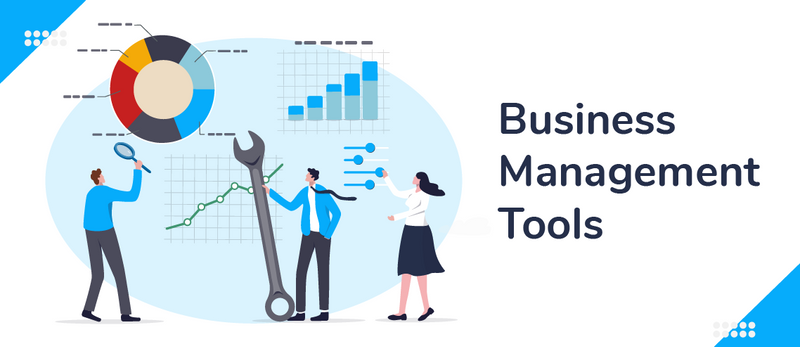 No matter what you're doing, sometimes having the right business management tools can be the difference between success and failure. Whether you're planting a garden or managing a business, it's important to ensure that you're equipped with everything you need to take on the task in an efficient and productive way.
Luckily, modern technology has given the business owners and managers of the world access to tons of tools that can help them do their jobs better than ever.
Here, we're going to go over 16 fantastic tools that you can use to take your business management to the next level.
1. Employee Scheduling and Timesheets — ZoomShift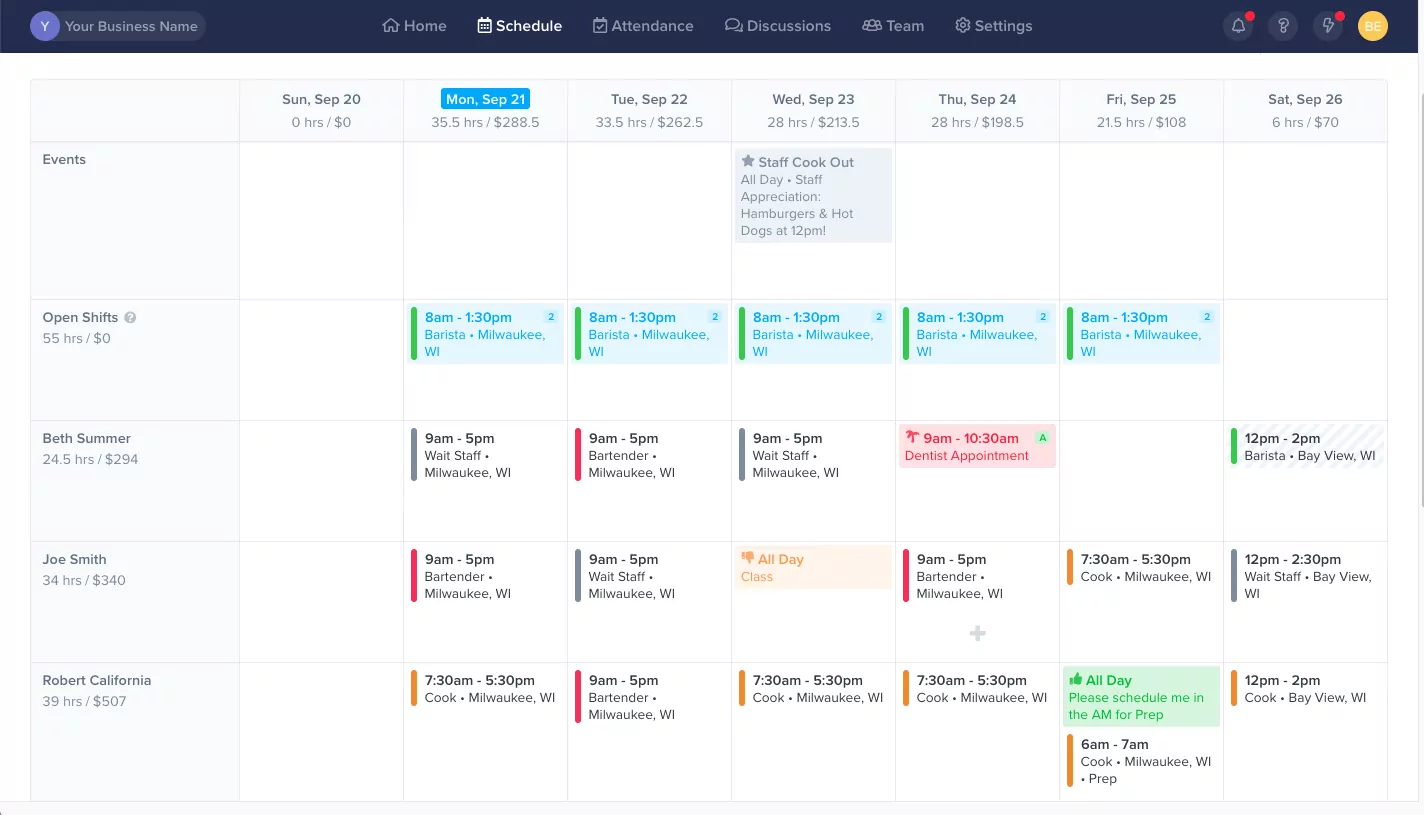 ZoomShift is a powerful scheduling tool that helps managers efficiently make schedules while also allowing employees and team members to take more control over their shifts.
The core of the tool is built around the drag-and-drop schedule builder, which allows managers to create schedules quickly thanks to its intuitive interface. Once you've built a schedule, you can save it as a template and reuse it later, which saves time as you don't always need to start from scratch.
ZoomShift makes it easy to push notifications to employees, so after your schedule is all set, you can let your team members know it's time to check the timesheet via text, email, or push notification.
One of ZoomShift's most unique features is Shift Swap. Employees can post shifts that they can't attend, and other team members can take on the shift straight from the app — no manager involvement necessary. This frees up time for managers so that they can focus on other more pressing tasks. However, it's also possible to require manager approval before a shift swap is final.

Key Features:
Drag-and-drop work scheduler
Scheduling Templates
Email, text, and push notifications
Time tracking capabilities, including GPS time tracker
Time off requests
Paid time off tracker
Shift swap tool
Pricing:
Starter Tier: $2/month billed annually or $2.50/month billed monthly
Premium Tier: $4/month billed annually or $5/month billed monthly
Custom pricing also available
2. HR Recruitment — BambooHR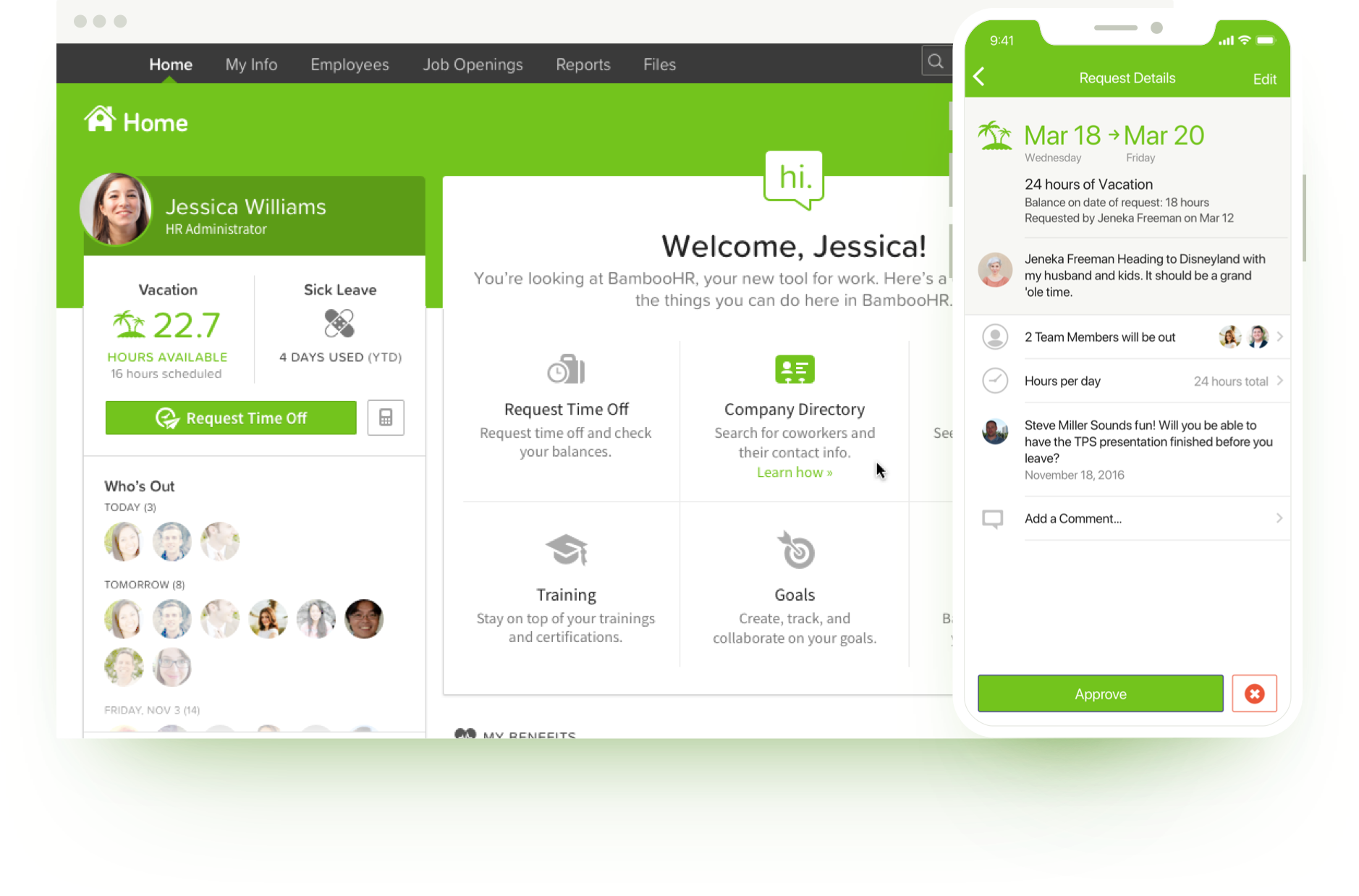 BambooHR is a leading HR and recruitment software that helps businesses manage all parts of the employee lifecycle from hiring to firing. This business management tool makes it simple to collect and store data on employees, which it keeps in a central database so that it's easy to access.
When it comes to hiring, BambooHR includes a mobile hiring app as well as an applicant tracking system. When you've finally selected a candidate or need to let one go, you can make use of its onboarding and offboarding features to smooth the transition.
Key Features:
Central database for employee records
Reporting and analytics
Applicant tracking system
Onboarding and offboarding features
E-signatures
Pricing: By quote only
3. Communication — Slack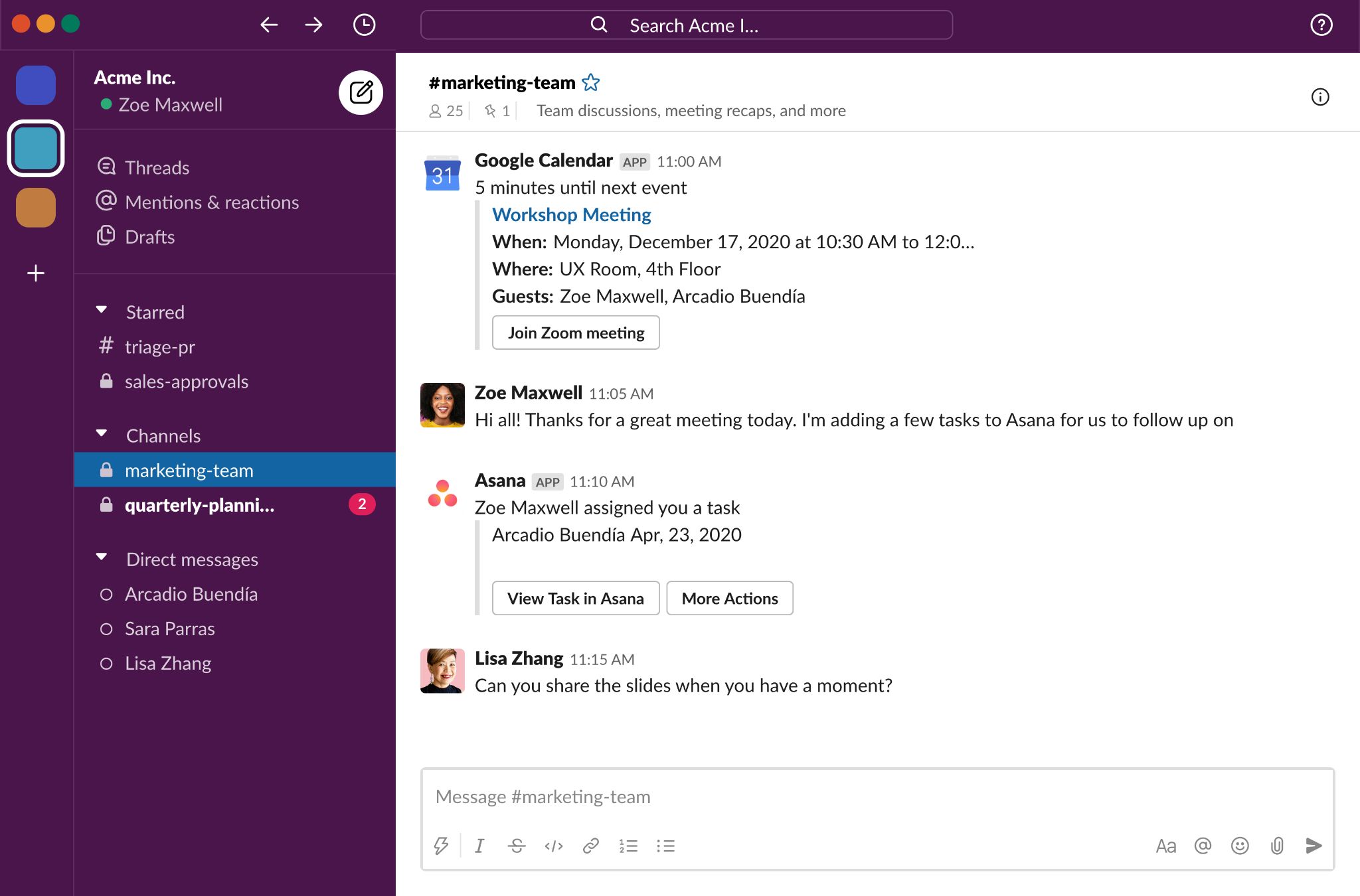 Slack is one of the most popular platforms for internal business communication. Teams love using Slack because it provides more immediacy than email thanks to its instant messaging capabilities, and it also makes it easier to have group conversations. Plus, a single Slack server can be divided into separate channels for different departments, projects, or topics, which lends itself to an overall more organized communication experience.
When employees need to reach out to each other, Slack also allows them to send direct messages. All in all, the tool helps teams keep their communications more streamlined and organized.
Key Features:
Channels
Instant messaging
Direct messaging
Audio and video calls
Integrations with leading apps
Pricing:
Free Tier: $0/month
Pro Tier: $6.67/month
Business+ Tier: $12.50/month
Enterprise Grid Tier: By quote only
4. Sales Engagement – Mailshake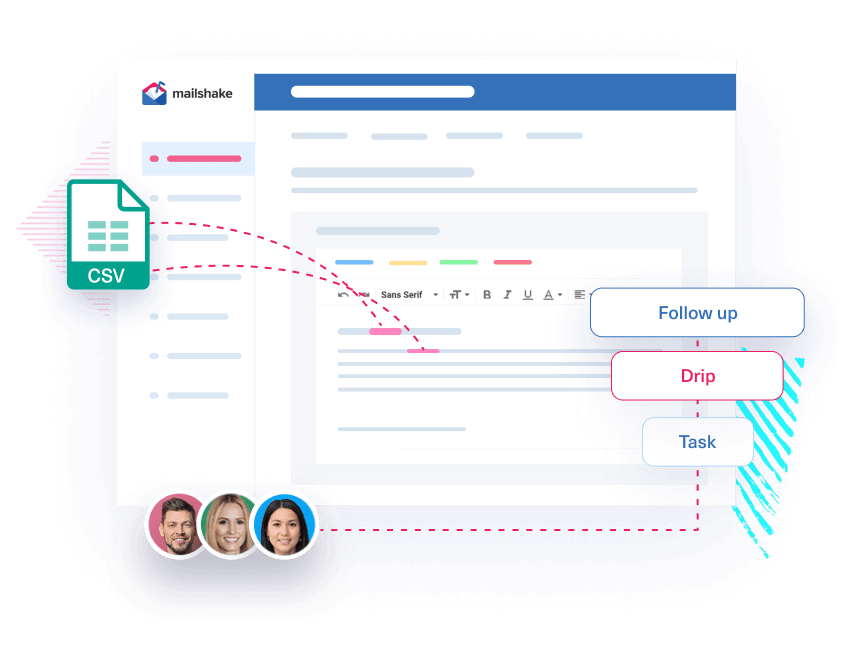 Mailshake puts your sales sequences on autopilot. Transform cold prospects into warm leads with automated, personalized outreach via email, social, and phone. Make your sales sequences more effective with in-depth analytics and A/B testing capabilities, and improve deliverability with free access to Warm Up Your Email.
Plus, send the leads you capture to your CRM with native integrations with Salesforce, Pipedrive, and HubSpot and 100+ more integrations via Zapier.
Key Features:
Automated email outreach
Monitor opens, clicks, and replies for every email you send
A/B test your emails
Validate emails before you send with a List Cleaner
Power through cold calls with the Mailshake Dialer
Pricing:
Email Outreach plan for just $59/user/month
Sales Engagement plan to add a dialer and social selling for $99/user/month. And get up to 25% off Mailshake when you subscribe to an annual plan.
5. Proposals – Better Proposals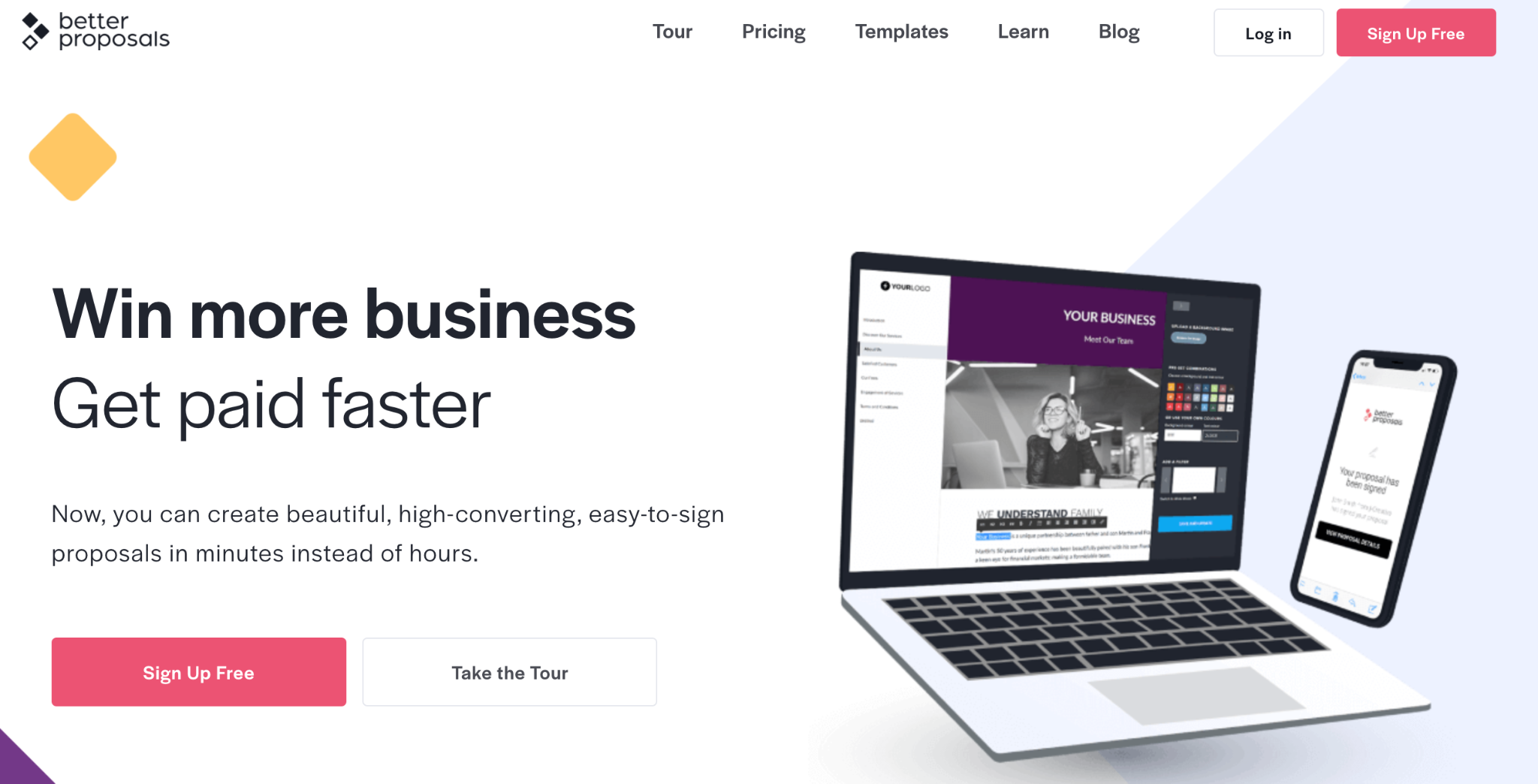 Better Proposals is a tool that makes it easy to create, send and manage business proposals. Instead of writing them manually, create beautiful web-based proposals in this tool and send them out as web pages.
Follow what your potential clients do with the proposals and get notified when they sign and open them. They can sign electronically and pay immediately from the proposal. Create your proposals within as little as 15 minutes thanks to the library of 100+ templates for different industries and uses.
Key Features:
Smart proposal creation
Professionally designed templates
Simply save the best pieces of your proposals to the Content Library
Implement your style guide across all your proposals for that consistent
Pricing:
Starter Plan – $19/user
Premium Plan – $29/user
Enterprise – $49/user
6. Marketing — Hubspot Marketing Hub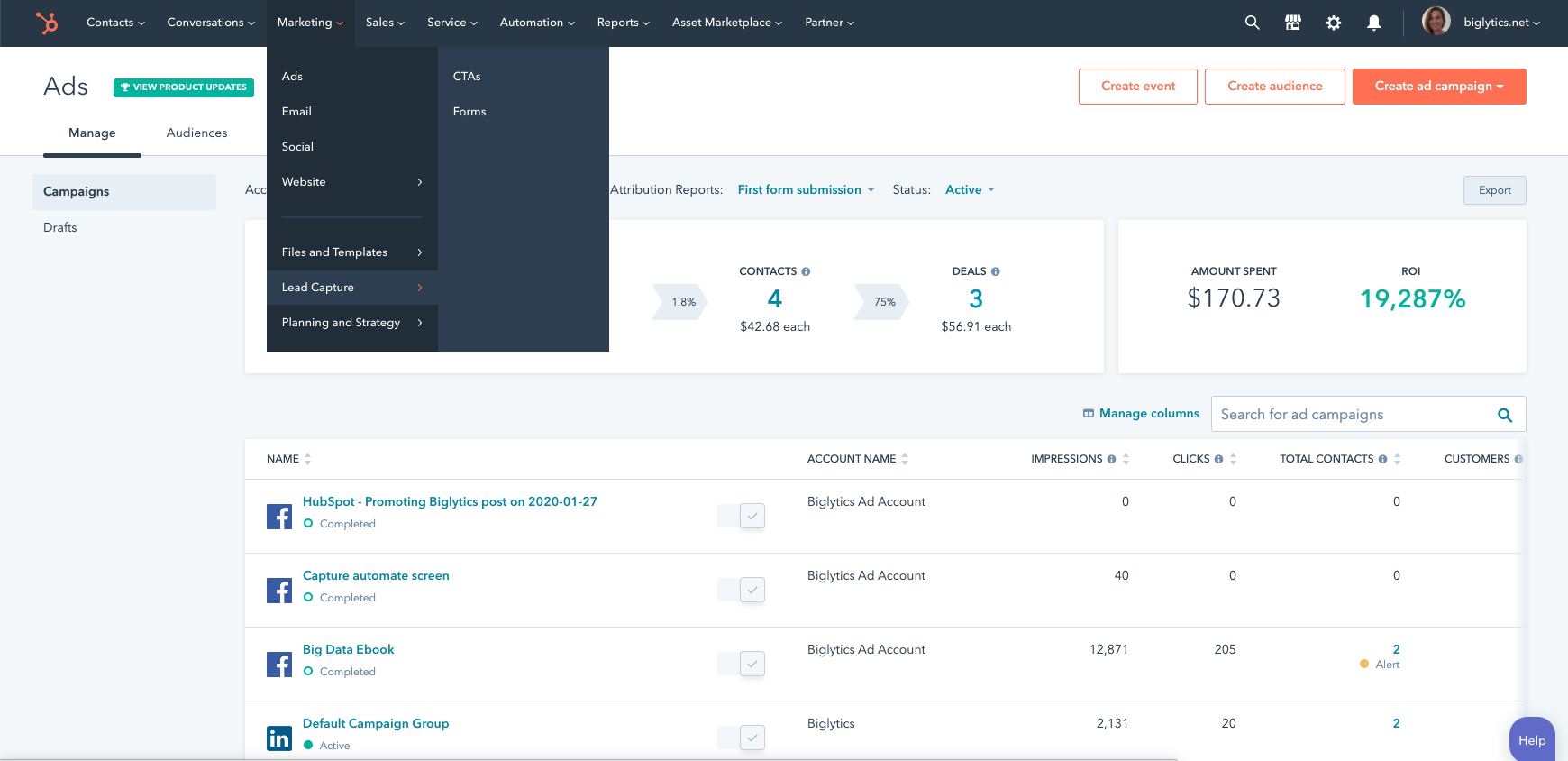 Hubspot Marketing Hub offers marketers and business owners a wide variety of tools that covers everything from SEO to ad tracking to social media and beyond. Perhaps the best thing about this business management tool, is that it keeps everything in one place, so you don't need to constantly switch between your email marketing software, your CRM, and your SEO tools.
Plus, if you're already in the Hubspot ecosystem, Hubspot Marketing Hub plays nicely with the Sales, Service, CMS, and Operations hubs.
Key Features:
Marketing automation
Email marketing
Analytics
Landing page builder
Lead tracking and management
Pricing:
Stater Tier: $540/year billed annually or $45/month billed monthly
Professional Tier: $9,600/year billed annually or $800/month billed monthly
Enterprise Tier: $38,400/year billed annually or $3,200/month billed monthly
7. Customer Support – ProProfs Help Desk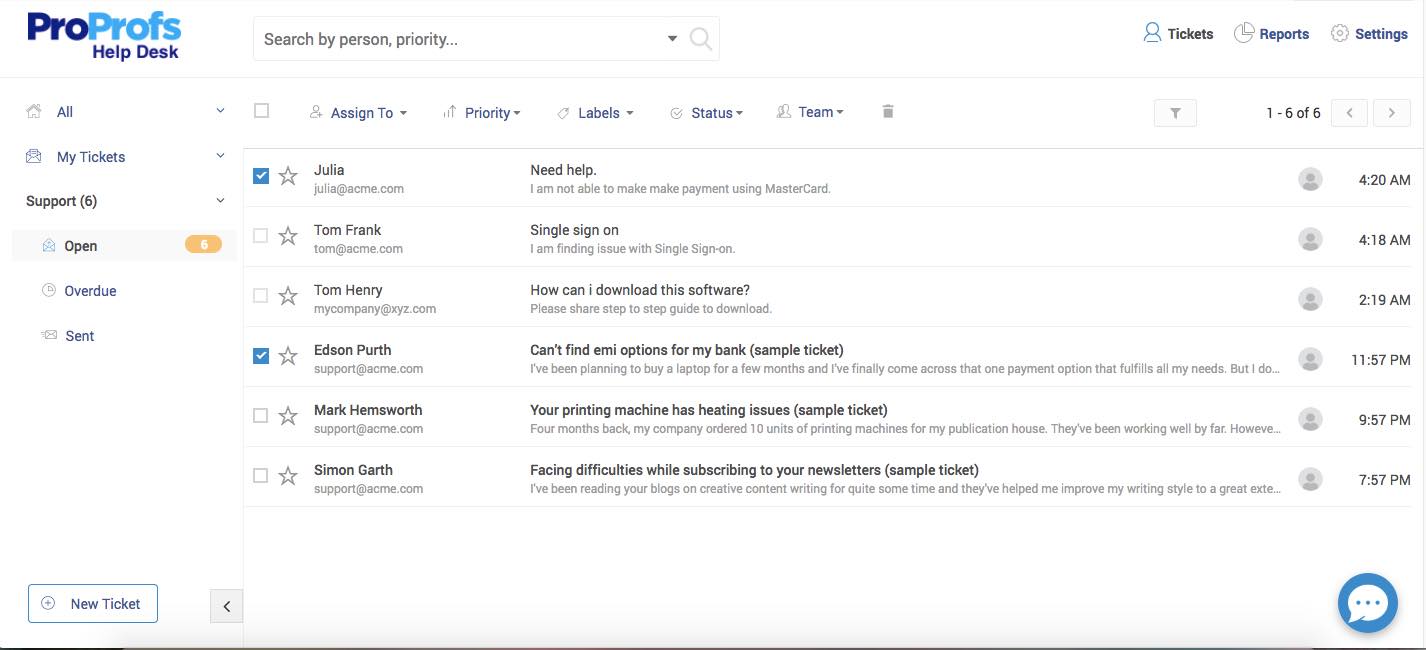 ProProfs Help Desk is one of the leading cloud-based customer support tools that can help you track and resolve customer complaints, issues, as well as requests. Your support team can interact with customers via live chat, email, web forms, etc., and build knowledge base articles to encourage self-service.
ProProfs offers AI-powered automation capabilities and helps your team resolve basic customer issues via chatbots. To make the most of your customer support efforts, you can share real-time NPS, CSAT surveys and monitor the customer experience.
Key Features:
Allow agents to collaborate and discuss tickets with the help of Private Notes
Create canned responses for email and chat and respond faster
Integrate with CRM tools such as Salesforce and bridge the gap between sales & support
Share automated surveys, notifications with customers as well as employees
Create a repository of knowledge base articles, FAQs, guides, video tutorials, etc.
Pricing:
Free: Forever free plan
Essentials: $10/user/month
Premium: $15/user/month
8. Email Marketing — ConvertKit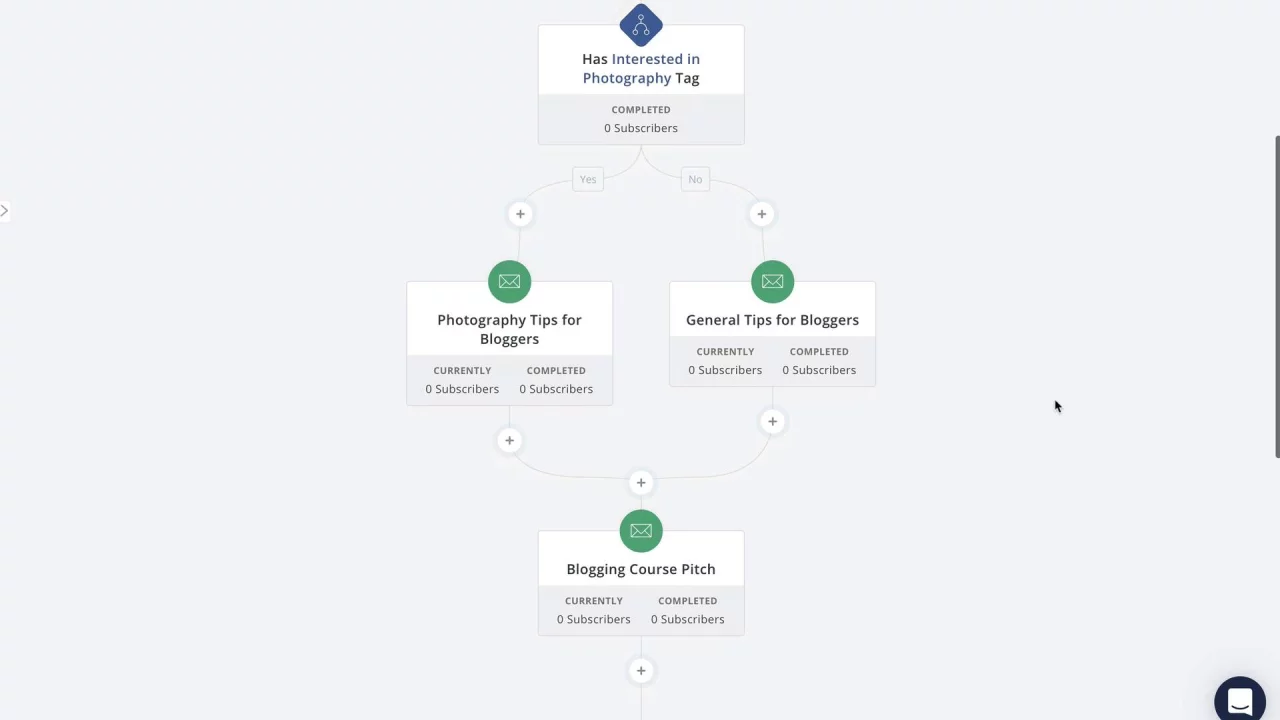 ConvertKit is an email marketing platform that focuses on providing a simple and easy-to-use experience that's specifically designed for creators. The tool provides email templates that you can use to start sending emails right away. However, it also comes with more advanced features, like automated funnels and list segmentation, for users who are more experienced.
Plus, ConvertKit also provides landing page and sign-up form design tools so you can get your list started or keep it growing.
Key Features:
Email templates
Email automation
List segmentation
Landing page and sign-up forms
Pricing:
Free Tier: $0
Creator Tier: $108/year billed annually or $9/month billed monthly
Creator Pro Tier: $290/year billed annually or $25/month billed monthly
9. Task Management – Proofhub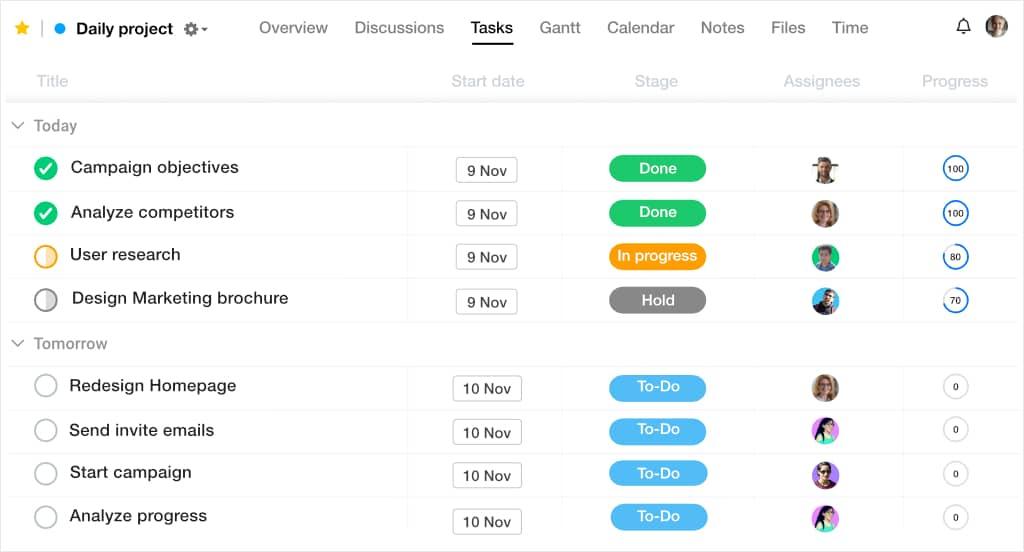 ProofHub is a project management software that enables businesses to orchestrate internal teams and clients proficiently. Everyone from employees to team managers to C-level execs can fruitfully collaborate using ProofHub for improved business productivity.
Gantt Charts and Kanban Workflows enable Business Managers to plan their projects with foresight, dutifully assign workloads and track performance with improved visibility. Executives enjoy easier collaboration media in the form of chat and discussion boards, for collectively achieving work goals and openly sharing ideas.
ProofHub's flexible approach to work management extends to several industries. The software supports use-cases as diverse as Legal Case management to Race Car projects, using the same intuitive interface.
Key features
Business Task Management
Customizable Process Workflows
1:1 and Team Chat
Discussion Boards
Gantt Charts
File Management
Note-making
Time Tracking
Pricing:
Free Trial
Essential: $45/month
Ultimate Control: $89/month
10. CRM — Pipedrive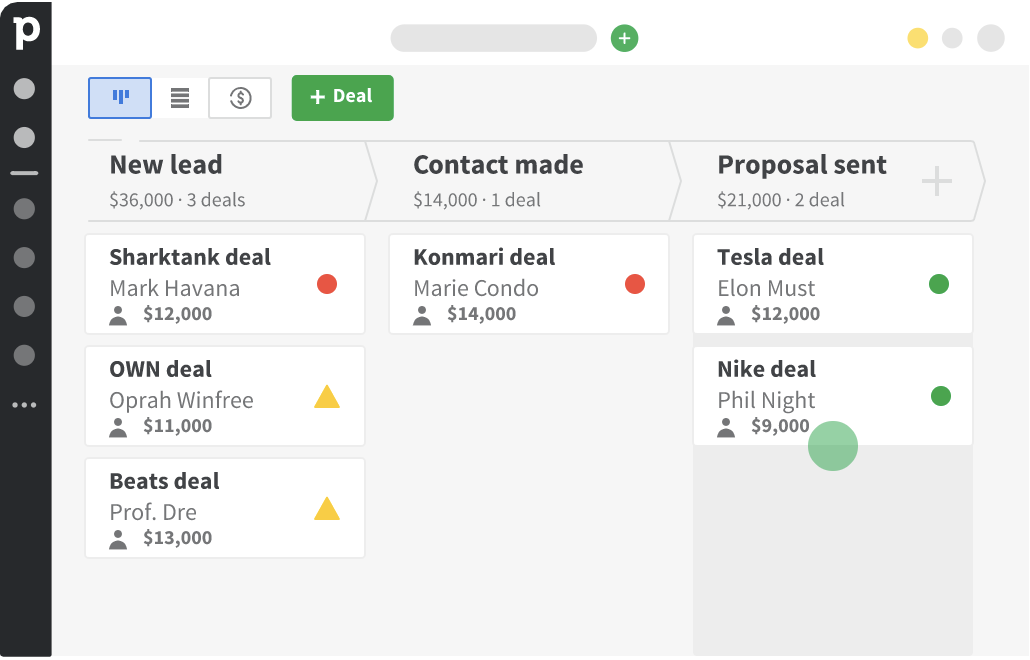 Pipedrive is a CRM (customer relationship management) tool that helps businesses manage and track leads, deals, and communications. With the visual, drag-and-drop interface, it's easy to move leads and deals down the pipeline, assign sales actions, and keep tabs on how efficiently you're achieving your goals.
Pipedrive also includes automation tools, which can help to reduce the time you spend on repetitive tasks. Plus, it integrates with popular apps so you can boost your efficiency even further.
Key Features:
Lead/deal tracking and management
Call, email, and contact history tracking
Automation
Analytics and reporting
Integrations with other leading tools and apps
Pricing:
Essential Tier: $12.5/user/month billed annually or $18/user/month billed monthly
Advanced Tier: $24.90/user/month billed annually or $33/user/month billed monthly
Professional Tier: $49.90/user/month billed annually or $59/user/month billed monthly
Enterprise Tier: $99/user/month billed annually or $119/user/month billed monthly
11. Cloud — Google Workspace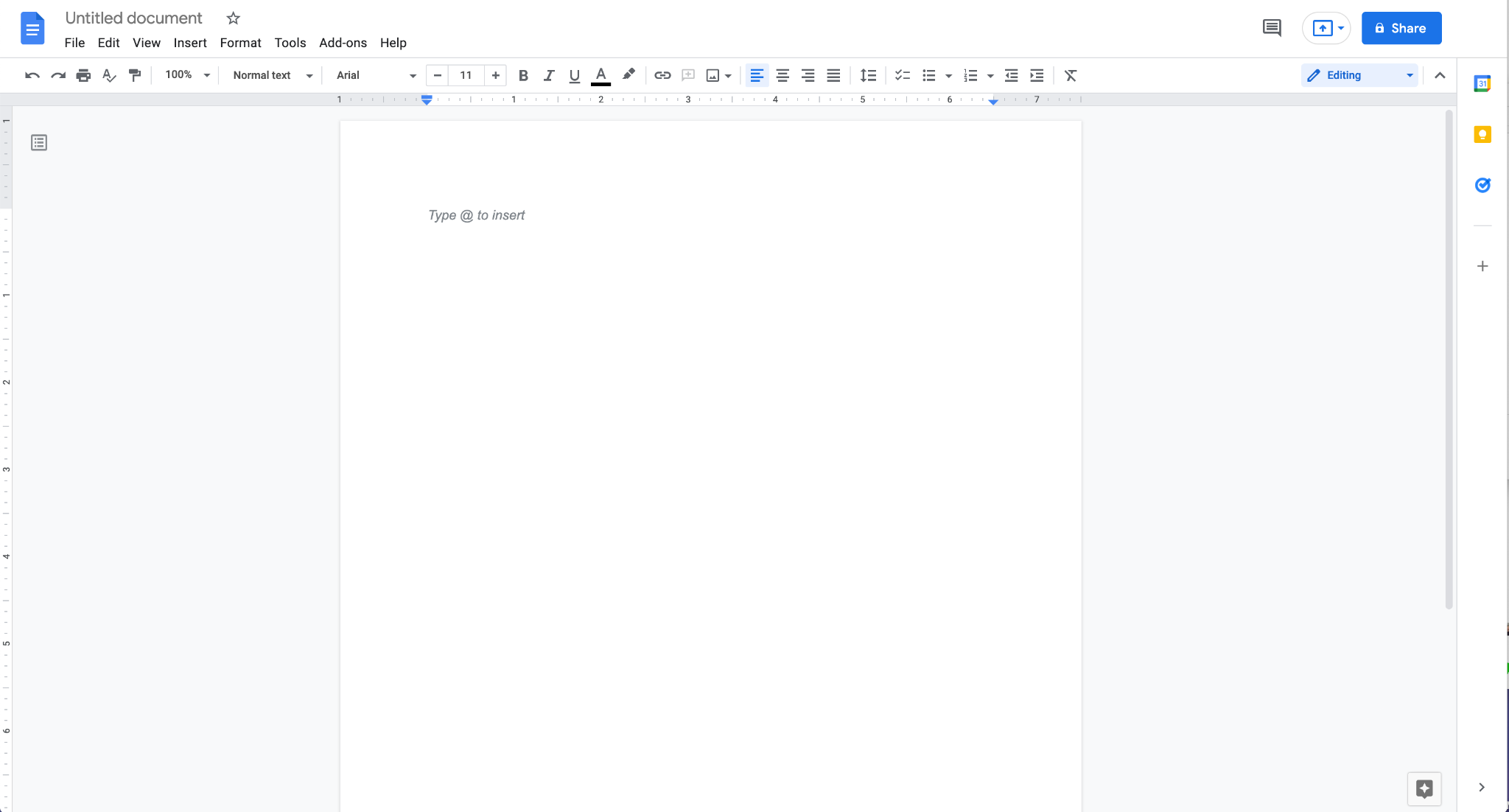 Google Workspace is perhaps the best-known suite of tools on this list. In fact, chances are that you're already using at least one of the tools in the package, as it includes heavy-hitters like Gmail, Google Docs, Google Sheets, Google Meet, Google Drive, and more.
Many of these tools are already available for free, but if you sign up for a paid plan, you get access to more storage on Google Drive, more participants in Google Meet, custom business emails, and more.
Key Features (of paid plans):
Up to unlimited storage on Google Drive
Up to 250 attendants on Google meet plus recording and attendance tracking
Additional security features
Customer support
Pricing:
Business Starter Tier: $6/user/month
Business Standard Tier: $12/user/month
Business Plus Tier: $18/user/month
Enterprise Tier: By quote only
12. Finance and Account Management — QuickBooks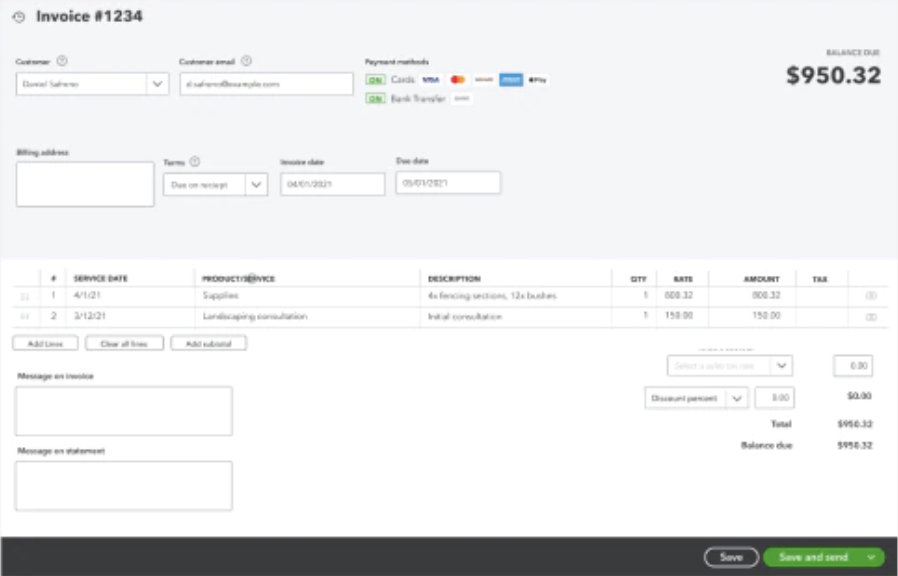 QuickBooks has been a mainstay of the accounting software sphere for years. And when it comes to making sure that your books are in order, QuickBooks is one of the most popular ways to do so.
QuickBooks can handle payroll, freelancer expense management, and it even has the option to have a live bookkeeper help you out. Plus, it's part of the larger Intuit ecosystem, so if you use TurboTax, Mint, Credit Karma, or Mailchimp, it's a good choice for your accounting needs.
Key Features:
Expense tracking
Invoicing
Payroll
Cashflow management
Live Bookkeeping
Pricing:
EasyStart Tier: $10/month
Essentials Tier: $20/month
Plus Tier: $30/month
13. Inventory Management — Zoho Inventory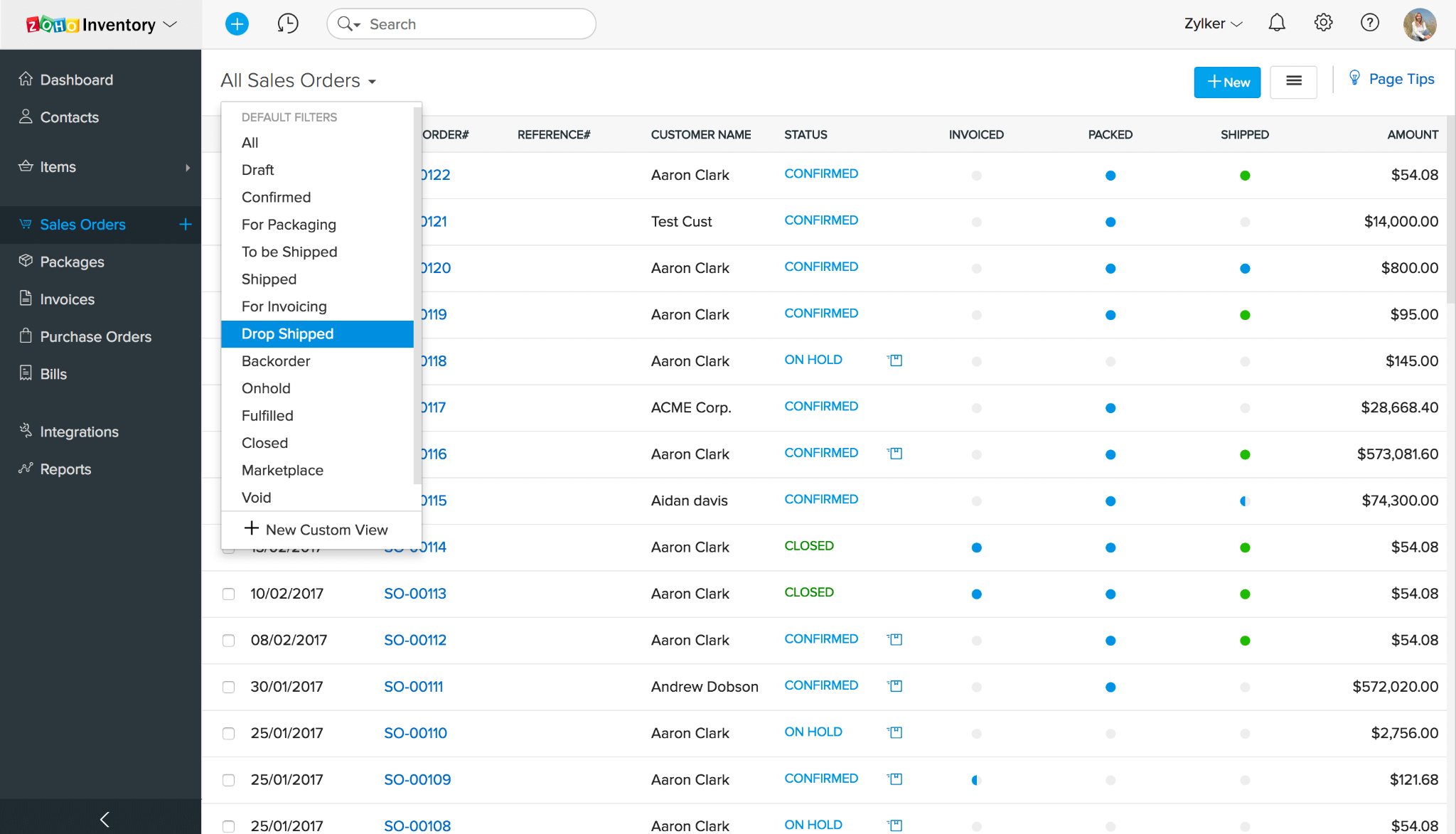 If you store and sell physical products, then Zoho Inventory is a useful tool that can help you keep track of all your goods. Like other business management tools, it allows you to track inventory across multiple channels, like Amazon, Etsy, eBay, and Shopify, and manage your orders.
Plus, it also integrates with other third-party tools to help you get a better handle on your shipping, accounting, and customer relationship management.
Key Features:
End-to-end tracking
Multi-channel inventory management, including Amazon, Etsy, and more
Integrates with CRMs and shipping and accounting tools
Pricing: Starts at $0/organization/month
14. Appointment Scheduling — Calendly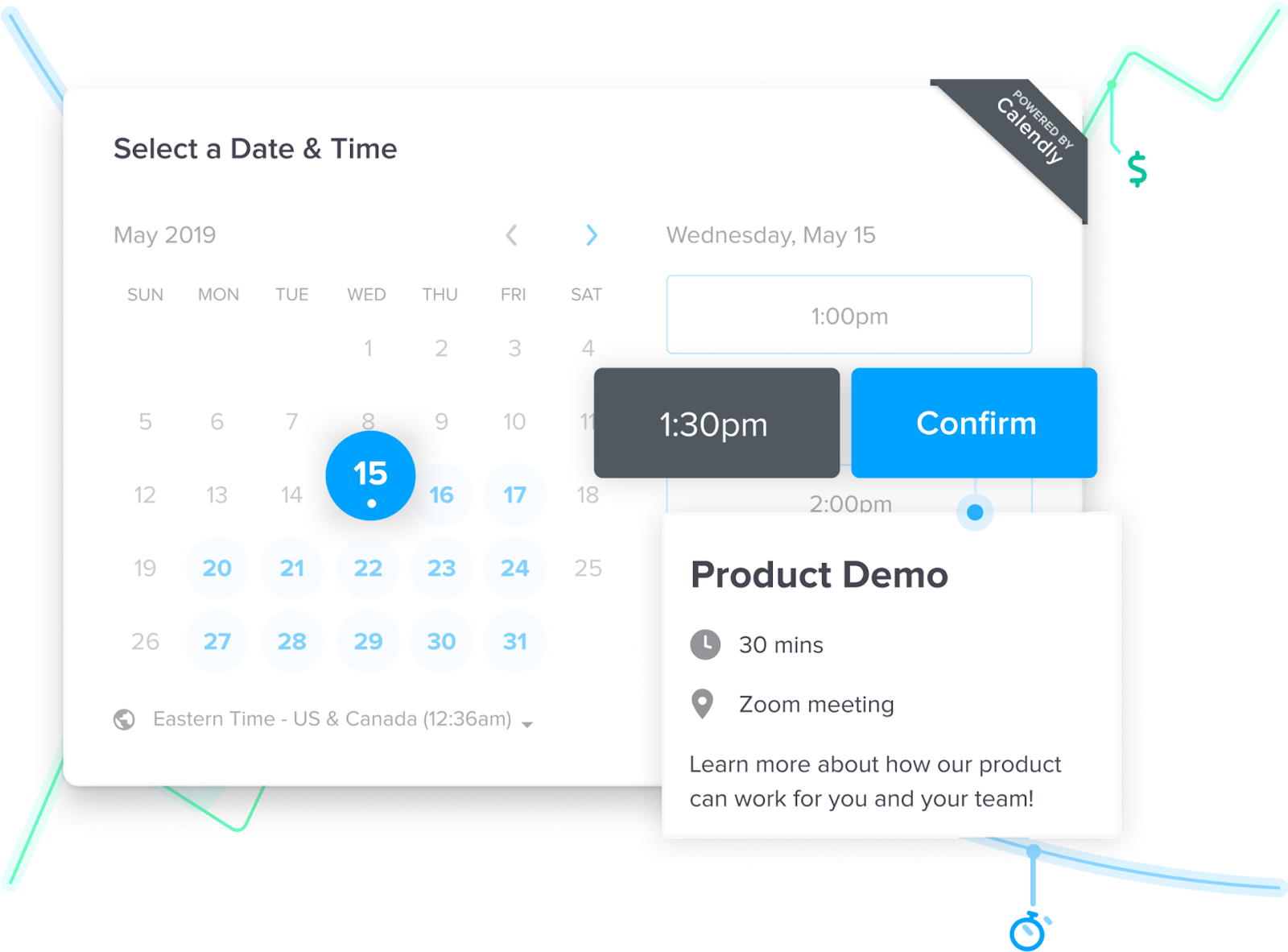 One of the most annoying parts of business is the seemingly endless game of phone tag that can happen when you try to schedule an appointment with someone. Calendly aims to solve that problem by streamlining the scheduling process: you simply fill out a Calendly calendar with the times you're available (or let it fill one out for you thanks to its other calendar integrations) and then put it on your website or send it to leads so that they can choose an open slot.
It's that simple.
Key Features:
Connects with other calendars
Send links to your calendar
Integrates with other popular apps and tools
Pricing:
Free Tier: $0
Standard Tier: $708/year billed annually or $79/month billed monthly
Professional Tier: $1,188/year billed annually or $129/month billed monthly
Premium Tier: $1,908/year billed annually or $199/month billed monthly
Elite Tier: $2,868/year billed annually or $299/month billed monthly
15. Contract Management — DocuSign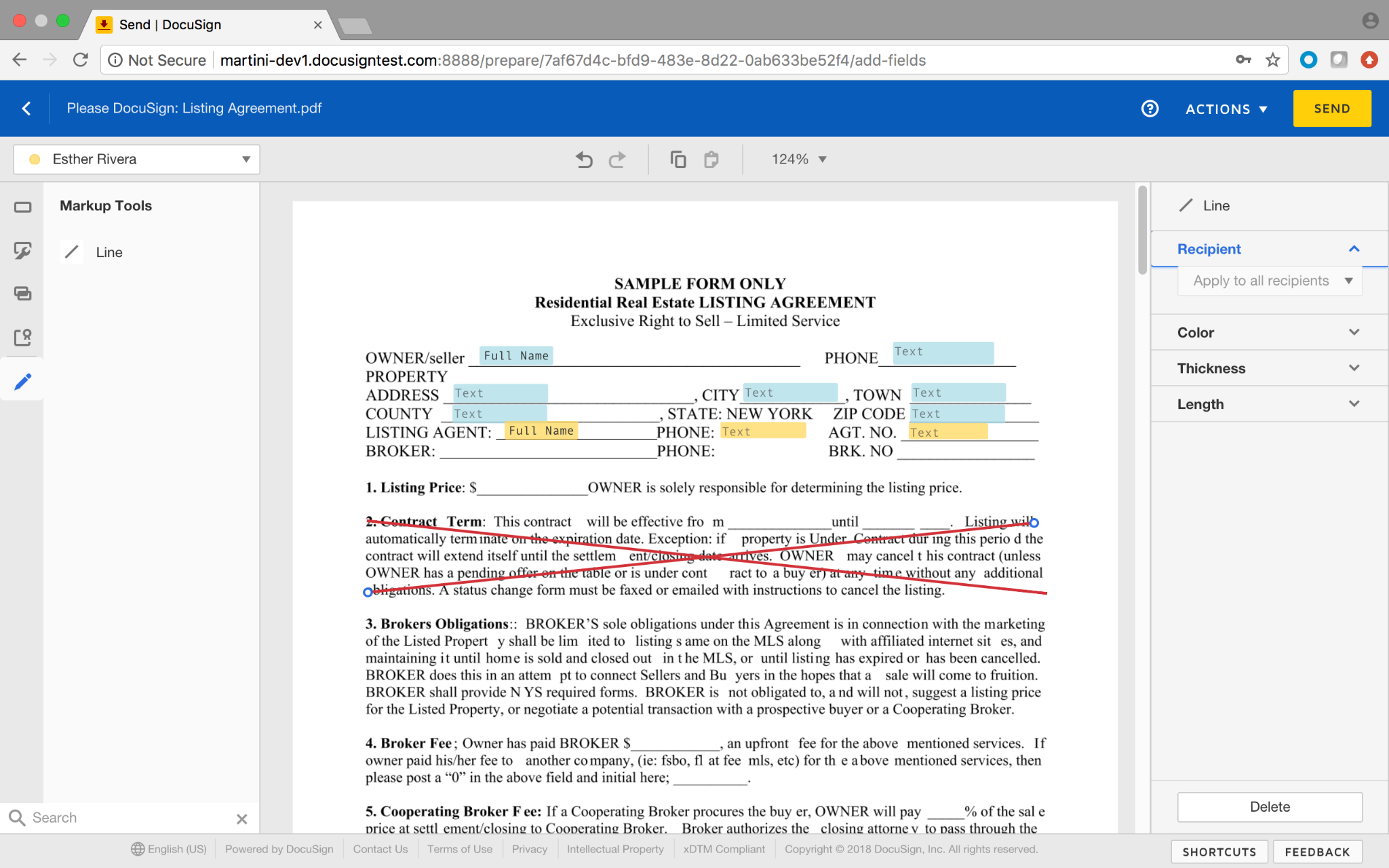 DocuSign is a tool that's designed to make preparing and signing contracts possible without being in the same room. Thanks to eSignature technology, DocuSign allows all the parties entering into an agreement to sign contracts from wherever they may be in the world, drastically cutting down on the time that it used to take to print out a contract, sign it, scan it, and send it back.
However, DocuSign also includes other features, like contract lifecycle management, contract analytics, and more, making it a powerhouse for all things contractual.
Key Features:
eSignature capabilities
Contract lifecycle management
Contract analytics
Document generation
Integrations with SAP, Salesforce, and more
Pricing:
Professional Tier: $10/month billed annually or $15/month billed monthly
Standard Tier: $25/month billed annually or $45/month billed monthly
Business Pro Tier: $40/month billed annually or $65/month billed monthly
Advanced Solutions Tier: By quote only
16. Expense Management – Fyle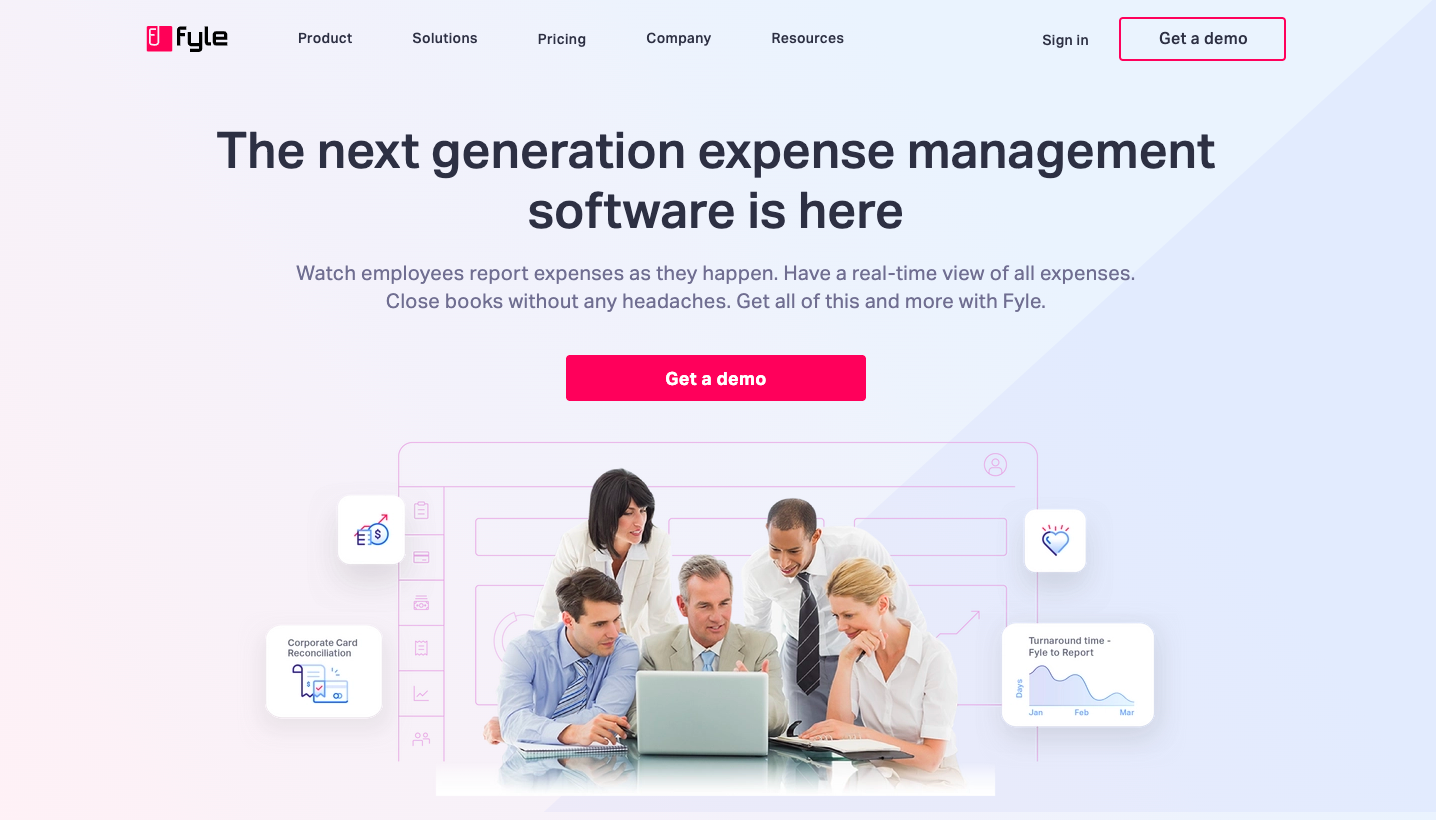 Fyle is an expense management software that helps your Finance teams seamlessly manage company-wide expenses from a single platform. How? By giving them instant access to financial data like budget/project wise spending, top policy violators, spend trends across the company, and frequently used airline/hotel chains, to name a few.
Employees no longer need to wait till the end of the month for receipt submissions but can instantly submit and track their expenses from applications they use every day like Slack, G-Suite, Outlook, etc. Additionally, finance teams no longer have to manually verify all these expenses to ensure they're compliant with company policies, as Fyle efficiently enforces policy compliance by automating pre-submission checks.
If that wasn't enough, it effortlessly integrates with all widely used accounting softwares, which can help you boost Financial productivity even more!
Key Features:
Real-time expense reporting
Real-time expense data analytics
Self-serve integrations with accounting software
Track budgets in real-time
Automated policy compliance
Pricing:
Standard: $6.99 – per active user/month/billed annually
Business: $8.99 – per active user/month/billed annually
Enterprise: custom pricing – based on volume and usage
JD enjoys teaching people how to use ZoomShift to save time spent on scheduling. He's curious, likes learning new things everyday and playing the guitar (although it's a work in progress).