JD Spinoza

JD Spinoza

JD enjoys teaching people how to use ZoomShift to save time spent on scheduling. He's curious, likes learning new things everyday and playing the guitar (although it's a work in progress).

Oct 01, 2020
Employee Wellbeing Management In 2023: A Strategy and A Responsibility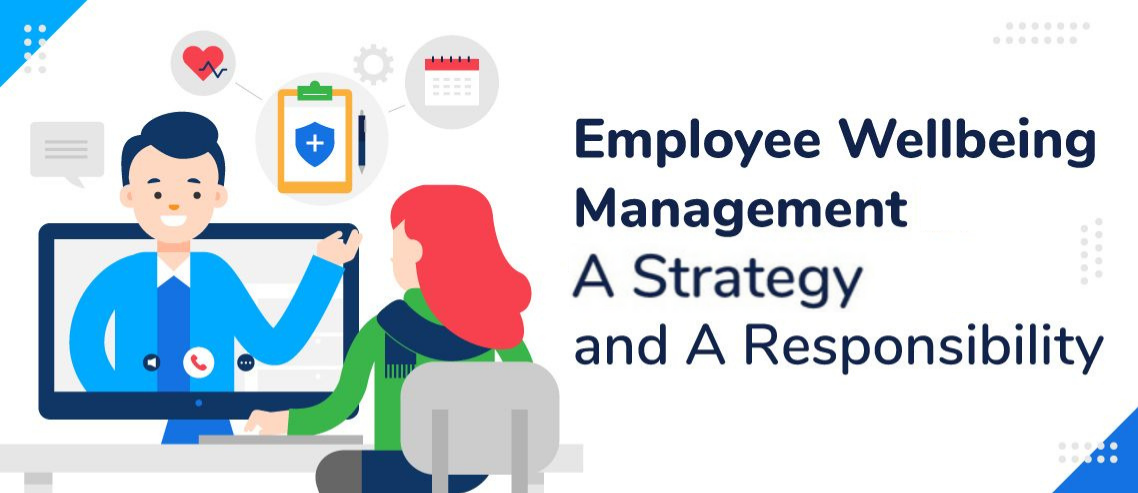 COVID-19 pandemic has drastically changed the importance of employee wellbeing management. It feels like the world has turned upside down. Employees have been thrown into high pressure, frontline risks or work from home with new technology, with family or isolation. People have been challenged in many ways that they did not expect. It is no easy task to make adjustments and try to maintain focus on productivity at the same time.
In such situations, it becomes imperative to focus on employee wellbeing management programs to help employees strike better work life balance. Many health conditions are preventable if healthy wellness habits are cultivated in an organization. It is important that employers not only develop a wellness program but also integrate it into their work culture. To simply put it another way, employers should not create wellness programs just to meet the wants and needs of employees but it should define their company's culture.
In the changing work conditions, management should try to implement some sustainable employee practices. There could be a lot of ambiguity in how to approach employee wellbeing management in such a pandemic. Management can address this situation by creating a good communication culture. Good communication will help to tailor individual's employees wellbeing and also create a positive work culture.
Here are some more holistic ideas that could be useful for employee wellbeing management approaches in 2022 and help improve the company's overall working culture.
1. Physical Health
Companies need to follow the government guidelines to keep their workforce safe from the covid virus from spreading in the premises. It is important to stay aware of the risks the corona virus can spread and maintain necessary precautions to keep employees healthy.
Few measures that can be followed are:
● Social Distancing : This can include new sitting arrangements and marking on floors
● Screening and Monitoring : Mandatory temperature screening for all employees
● Sanitization : Sanitization of the whole office : floor, work desk etc
● Safety and Awareness: Mandatory masks and awareness through posters, training and emails etc
2. Mental Health
Employee's mental health needs more attention after/during COVID 19. Their working style is changing in these circumstances, so it becomes more important to take care of their mental health than ever before. Stress is a major factor of less productivity and there are some really harmful side effects associated with it such as high blood pressure, low energy, upset stomach, insomnia, headaches to name a few and in certain circumstances if stress is not managed properly, it can lead to burnout stages.
Stress and other factors relating to mental health can be managed by expanding some additional health benefits to employees. Management can give employees access to therapists or any other special care unit provisions. In a few cases, mindfulness courses have proven to be a great help and in person/virtual coaching help is also available.
Other than therapeutics options, employers can also consider certain time off benefit schemes, better modes of communication to stabilize mental health.
3. Supporting Employees
Supporting employees here means showing support in listening to them. Managers should listen to employees, genuinely understand their problem and also ensure that they have been heard. Managers don't have to solve all their problems at once or sometimes they won't have any problems to solve, but employees will feel supported if given a chance to speak their mind. It is also important to reciprocate. Managers can share how they are handling the new normal, this can be a powerful tool to build trust with employees. The earlier employees realize that they are not alone in the crisis, the better company will be at supporting them.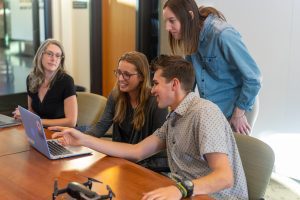 4. Financial Health
Financial health is one of the biggest concerns for most people worldwide in this crisis and everyone's major source of income are their employers. Financial conditions can lead to distress in employees' households which can also hamper their productivity at work. Organizations can step up in such conditions and help employees with some additional financial resources to help reduce financial stress and improve their overall wellbeing.
5. Stay in touch regularly
Regular communication is critical in helping employees staying on track. Management would need to take extra effort in regularly staying in touch with employees. In cases employees are working from home, communication needs to change to over communication. Enhancing communication channels can help to increase employee motivation to perform better.
Another important aspect to employee wellbeing management is Clarity. Management should communicate openly about their plans regularly and not just give feedback, because that will help to tie the culture of wellness together. It will also give a sense of belonging to employees to work towards a common goal and the organization.
There are several other ways employers can communicate better with their employees. To find out what is the best way to communicate, employers can conduct a small employee satisfaction survey to gauge how the employees are feeling and identify any switch in attitude. This will allow management to adjust communication plans with individual members and teams in the organization. Employers can also reach out with regular online conferences, emails or on communication apps such as Slack.
Companies can also take advantage of new age programs that the market is offering to engage with employees. Newer technologies are making it possible to connect better remotely. With technology and creativity, better communication channels can be created to support employees effectively.
6. Flexible Hours
In the new normal there is no surety on when and how people will return to work, or work from home will become the new way of working.In the mid set of taking care of personal responsibilities at home, employees might need a better work life balance. To address these situations, employers should incorporate flexi-time policies in their employee wellbeing management programs. Flexible time scheduling can be incorporated for various times such as arriving, leaving and lunch breaks etc.
Employees who are able to strike a balance between personal and professional life are expected to be more productive and also may have a greater sense of wellbeing.
7. Corporate Social Responsibility
Corporate social responsibility has been a salient aspect for employers to engage employees in social causes and to generate support in what they believe in. People do other types of volunteering work but some may not have the means to do it. Organization can provide a platform to employees to give back to society. The newer generation feels more connected to an organization which instills them with a sense of positivity in some form. Employees can find better meaning to their work by being part of such causes. This can also further help in team building of employees in an organizational setting.
To conclude, while adapting to the 'new normal' employee health conditions are majorly affected which affects the work output of the company, plain and simple. It's imperative to prioritize employee wellbeing management programs. Try asking people what would help them feel better, giving suggestions, requiring breaks, would go a long way. People who feel listened to do better.
Employee wellbeing management is not a one time message or effort – it's an ongoing commitment to do right by employees in practice and deed. All workplace cultures are different and unique. Create a culture that allows employees to come to management and discuss how they are feeling, what they're struggling with, etc. Wellness is different for everyone. Management needs to understand what is going on in order to actually help.
***
About the Author| Chandni Chopra
Chandni Chopra is the HR Director at LambdaTest, an online Selenium Grid. Her career background spans talent management, tech, marketing, change management, business development and HR analyst. Chandni worked with several companies from early start ups to global brands like IBM, HP, PWC and Big four Banks in Australia. As a HR Business Leader, Chandni is sought after for her ideas about the future of work and shares her knowledge on best practices through webinars and blogs.
JD enjoys teaching people how to use ZoomShift to save time spent on scheduling. He's curious, likes learning new things everyday and playing the guitar (although it's a work in progress).