JD Spinoza

JD Spinoza

JD enjoys teaching people how to use ZoomShift to save time spent on scheduling. He's curious, likes learning new things everyday and playing the guitar (although it's a work in progress).

Dec 09, 2020
5 Retail Technology Trends for 2023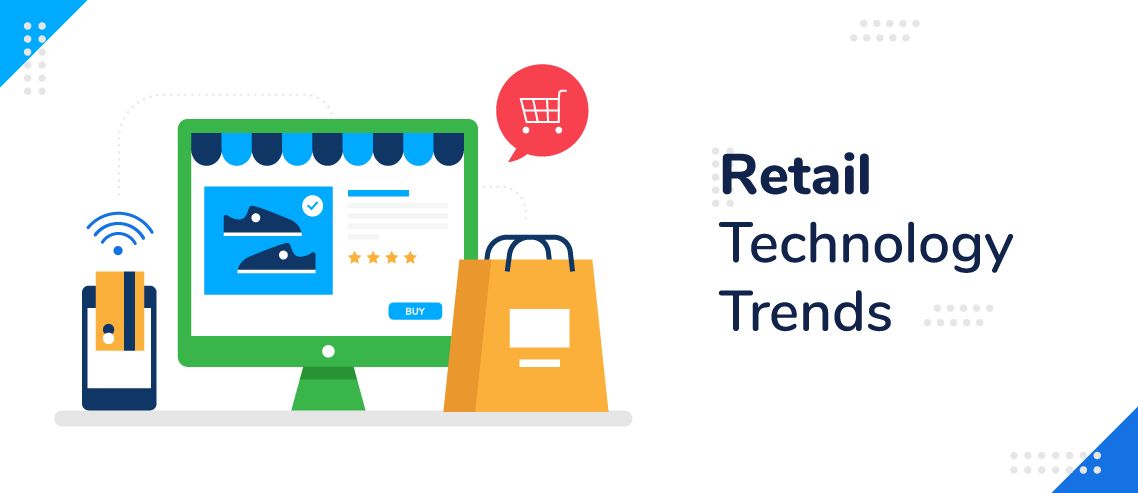 Few industries have seen the shattering force of disrupting technology quite like retail. Online sales decimated brick and mortar in the past decade, and now mobile is set to take online shopping to the next level.
Consumers are spending more than ever, and Statista thinks we'll see an almost seven trillion-dollar boost in sales by 2023, up to $30 trillion globally.
While the last year was quite the shakeup to the retail market for a lot of reasons, we think 2022 will see even greater disruption. Companies will continue to seek out ways to do more with less, and for many, that means investing in technology.
At this point, it's not a matter of whether they should invest in technology, it's a matter of when. Consumers expect it, and so do stakeholders. People are looking for great deals, high-end merchandise, and a pleasant shopping experience. Technology provides the answer.
That all sounds nice, but what does it look like in action? How will companies use technology to stay afloat and stay innovative for their customers?
Here are 5 retail technology trends to look out for in 2022:
1. Pushing Boundaries With Cashier-Less and Staff-Free Stores
In the past few years, it seems every major retailer invested in more self-checkout options. They boost in-store productivity since employees aren't tied to the register and create more room for merchandise. Plus, consumers love the shorter lines and the minimal disruption to the phone calls they're having or audiobooks they're listening to as they shop.
As 2022 approaches, we'll see more companies making these types of investments. Thanks to 2020, we'll also see more "contactless" check-out options to lessen human interaction.
Amazon took all this a step further when they developed the "Just Walk Out" system powered by computer vision, deep learning, and sensor fusion. As you approach their store, you pull out your app to scan yourself in, and their technology keeps track of what you pick up and charges your Amazon card on file when you leave the store. No cashiers, no lines, and no hassle.
They piloted the program in Seattle and now have 20+ locations across the country with plans to expand it even further by offering this technology to other retailers for purchase.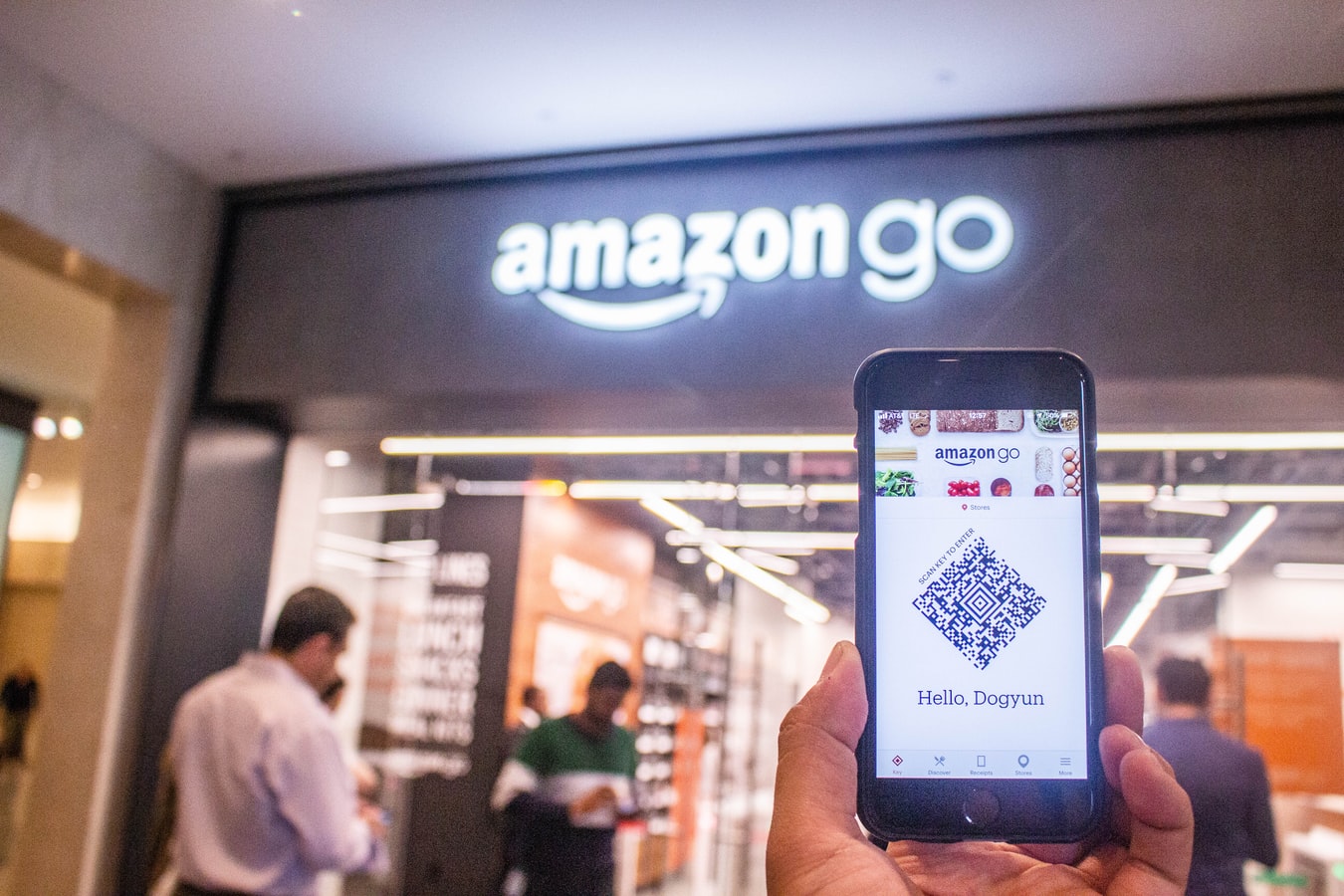 2. Closing the Deal With Augmented Reality Shopping
Augmented reality is here, and it's a win-win for consumers and retailers alike. Clothing and accessory retailers, in particular, are poised for major disruption with the advent of virtual fitting rooms.
Swiss Watch Retailer Formex now has a paper bracelet you can print at home that pairs with their smartphone app to show you what their watches will look like on your wrist without stepping foot into a store.
Wanna Kicks and SneakerKit apps do the same thing for shoes. And FittingBox and Ditto did it for eyeglasses. This list goes on and on for brands that specialize in headwear, clothing, and even surgical masks.
Ikea and Amazon use ARKit-based apps for similar purposes to show you what furniture will look like in your house with your smartphone camera.
As you can see, the need to leave your home to try things on or take measurements is fading fast. Many retailers even have "try at home for free" or "free shipping return" policies that make the process feel even more effortless.
3. Promoting Brand Loyalty With Subscriptions
A CouponFollow study showed that during 2020 consumers leaned harder than ever into subscription-based products. In a survey of over 1,000 consumers, one in five said they'd purchased a subscription box. Some of the more popular ones were:
21% for HelloFresh, a meal-kit delivery service that sends you healthy meals.
20% for Barkbox, which is a monthly subscription of dog treats, toys, and goodies.
19% for Blue Apron that sends you ingredients and recipes to prepare at home.
Amazon is making waves again with its "Subscribe & Save" option that literally gives you a discount on the products (albeit not a huge discount) when you subscribe to recurring orders of products like laundry detergent, toilet paper, makeup, and more.
4. Expanding Possibilities With Point of Sale System Evolution
Technology has also finally caught up with point of sales systems too. It's not uncommon for a retailer to automatically email you a receipt or even text you a copy.
Many major retailers even have mini point of sale systems for cashless transactions that their employees carry around with them. Apple is famously known for giving each of its employees the capability to check out customers from their iPhone or iPad. Beyond transactions, these devices also make it easy for employees to check inventory on the fly.
WalMart now empowers their employees with in-store devices that act as a POS and grant them ordering capabilities, so if you can't find what you need, you can ask them to ship it to you or have it delivered to a store of your choice.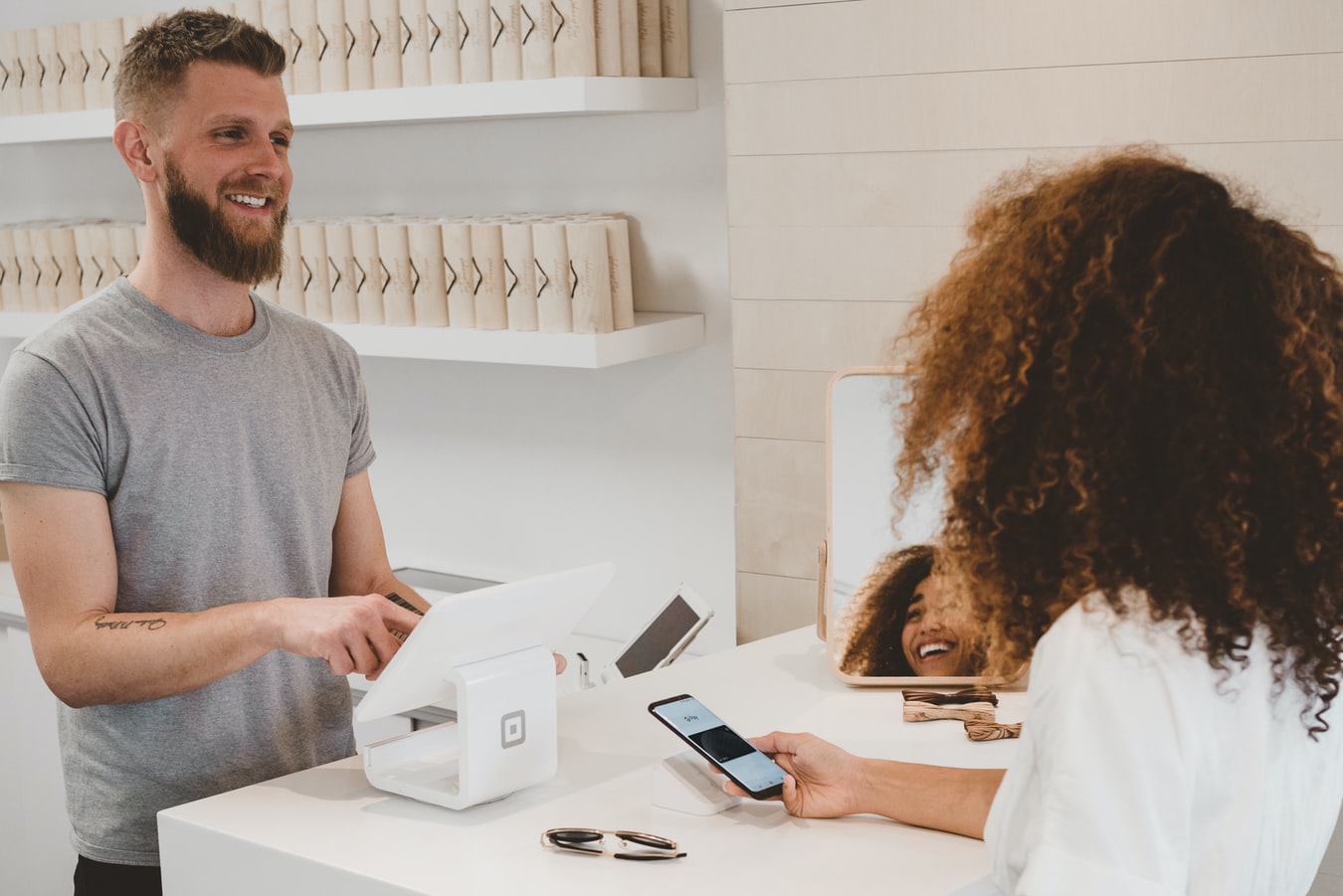 5. Boosting Productivity With the Right Software
Finally, retailers are revolutionizing the way they make shift schedules with employee scheduling software like ZoomShift. Gone are the days of paper scheduling and fumbling with the latest excel file. With ZoomShift, you get an all-in-one app that the whole team uses, so everyone's on the same page – retail employee scheduling has never been easier.
Some additional benefits include:
Copying work schedules from week-to-week so you can make schedules in minutes versus hours.
Improving staff accountability by sending text, email, and push notifications when the schedule is up or when they have a shift approaching
Streamlining communication and collaboration with in-app messaging, group chats, and shared permission tiers.
Feature-rich mobile apps for iOS and Android devices so you can stay on top of things on the go.
The list of features goes on and on, and so do the benefits of an employee scheduling software like ZoomShift. Simplify your scheduling today with a 14-day free trial.
JD enjoys teaching people how to use ZoomShift to save time spent on scheduling. He's curious, likes learning new things everyday and playing the guitar (although it's a work in progress).