JD Spinoza

JD Spinoza

JD enjoys teaching people how to use ZoomShift to save time spent on scheduling. He's curious, likes learning new things everyday and playing the guitar (although it's a work in progress).

Jan 04, 2021
Top 15 Small Business Blogs in 2023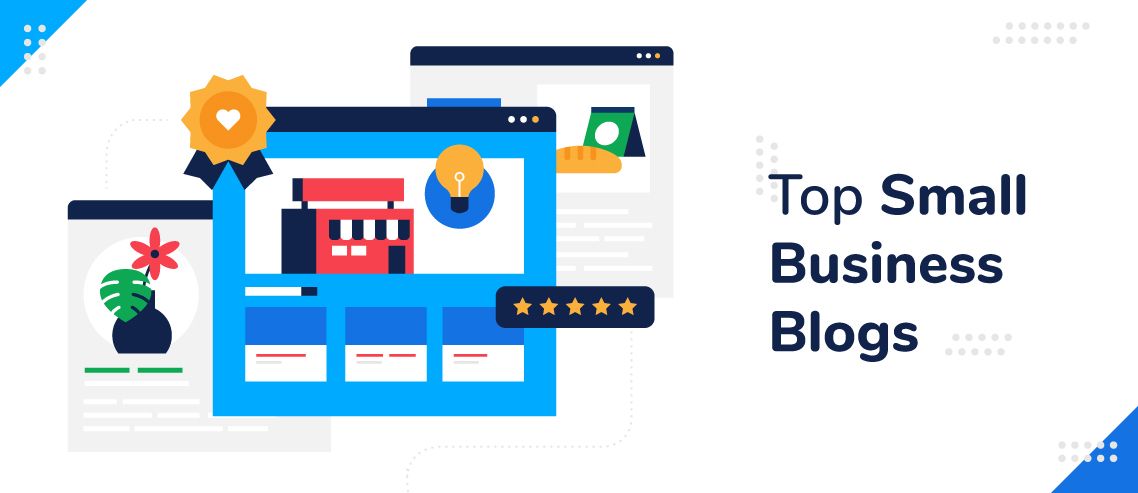 The day you decide to take the plunge, leave your day job, and become a business owner can be extremely exciting, but it can real challenge. Starting and developing a business requires a high level of risk, expertise and dedication. To bolster an entrepreneurs chance of succeeding, we at ZoomShift have scoured the web for small business blogs in order to help find them the information they're looking for. Here are fifteen of the best blogs at present for small business owners—providing information, insights and guidance:
1. Big Ideas for Small Business
Big Ideas for Small Business provides concise, understandable, and usable tax, financial, and legal information for small business owners to help them take advantage of opportunities and avoid problems. Their mission: "We make entrepreneurs smarter".
Featured article:
Preparing for Economic Changes: Revamping Your Human Resources Policies

2. Small Business Trends
Small Business Trends is an independent electronic media company specializing in news and information for small businesses with 0 to 100 employees. Their mission is "small business success … delivered daily." And what that means is their team is dedicated to serving their 2 million strong audience each month with daily content. Since 2003.
Featured article:
20 of the Most Profitable Small Businesses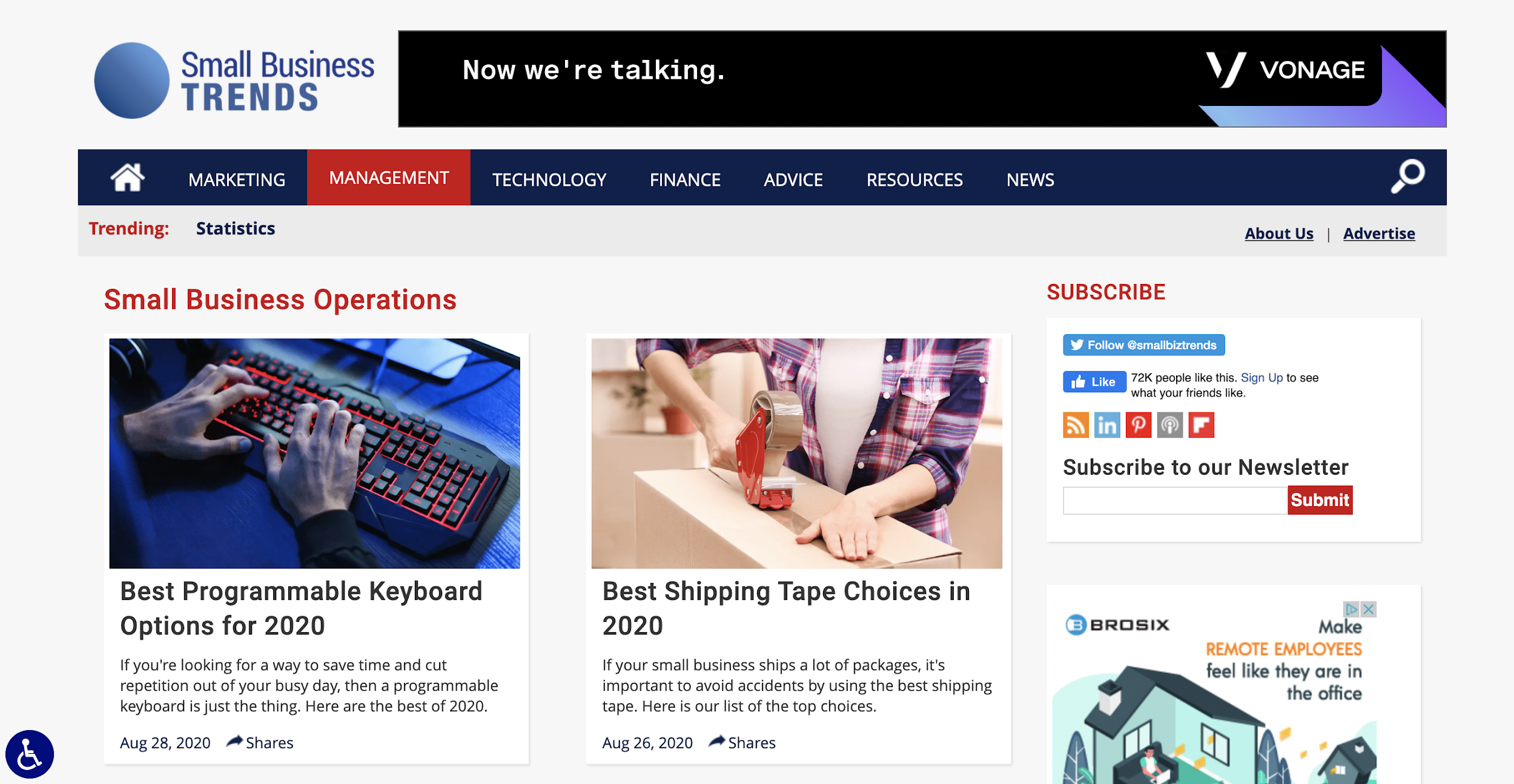 3. Best 4 Businesses
Best 4 Businesses is your source for real-world, entrepreneurial-minded reviews – written by successful business owners – about the best way to launch, grow, and succeed in your own business including the new business ideas, how to come up with a catchy business name, startup legal guidance, and smart financing options.
Featured article:
How to Start Your Small Business Legally: 8 Key Legal Requirements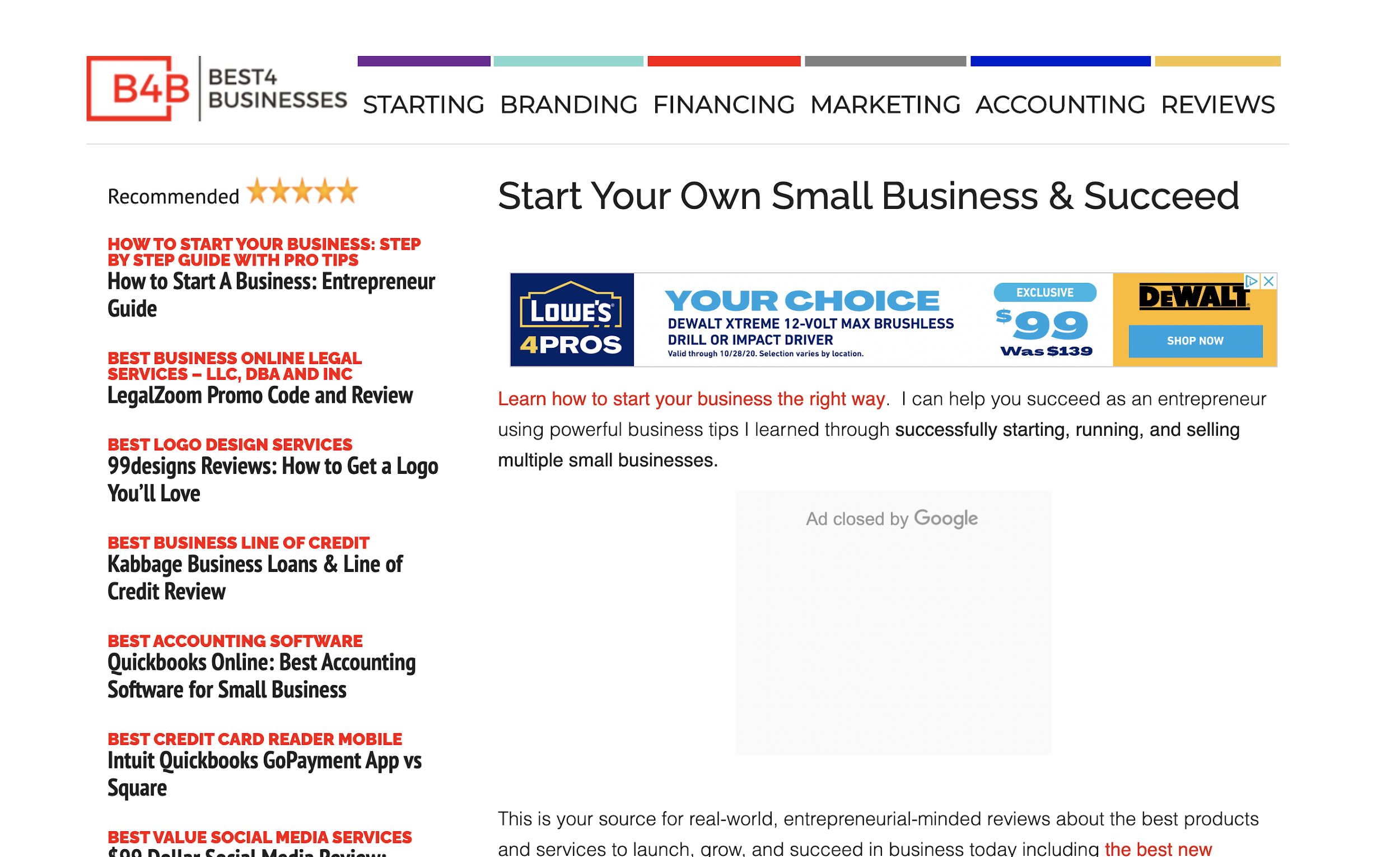 4. CorpNet
Learn how to start, run, grow, and manage your business from the ground up on the CorpNet blog. CorpNet Founder and CEO, Nellie Akalp shares industry insight that covers everything from legal entity basics to step-by-step guides for starting, running, growing, and managing your businesses in all industries. Get inspired and turn those business dreams into reality on the CorpNet.com blog.
You'll see they provide content for existing and new businesses. You'll find a mix of content on their site for both, as they really work hard at making sure their clients are protected both at business startup and throughout the lifecycle of their business ownership.
Featured article:
How to Start a Small Business on Etsy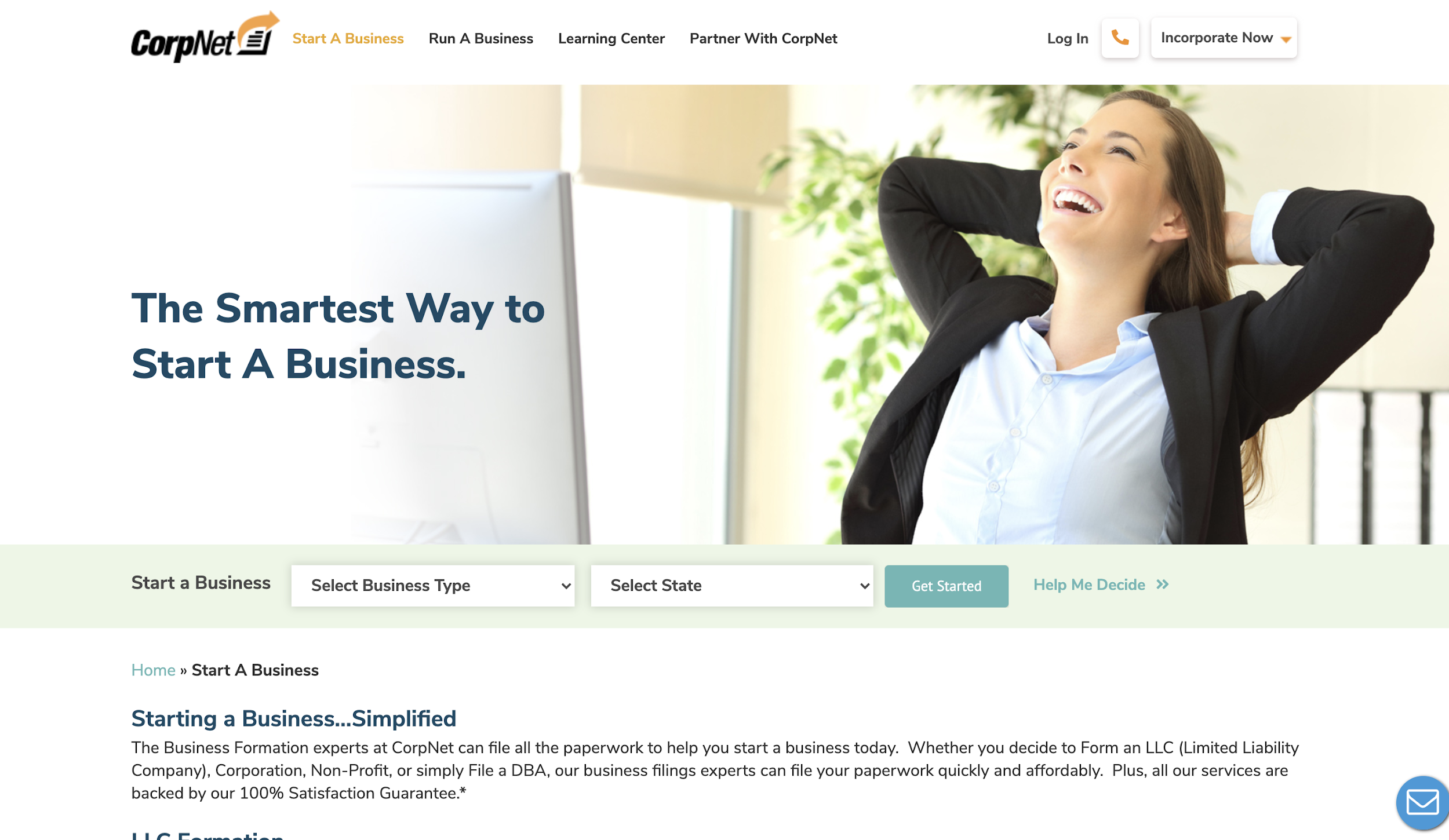 5. SmallBizDaily
SmallBizDaily is a blog website providing ideas, insights, information and inspiration for small business owners. At SmallBizDaily, they combine their decades of experience reading and writing about entrepreneurship with their new experience as startup entrepreneurs to share their unique take on the world of small business.
The website is powered by Rieva Lesonsky and Maria Valdez Haubrich. They met at Entrepreneur Magazine over 30 years ago. When Rieva decided it was time for her to stop talking about entrepreneurship and start living it, they went out on our own and have never regretted the entrepreneurial lifestyle.
Featured article:
To make sure their readers have the latest information on how the coronavirus is affecting small business, they created a page dedicated to the latest news: Coronavirus Update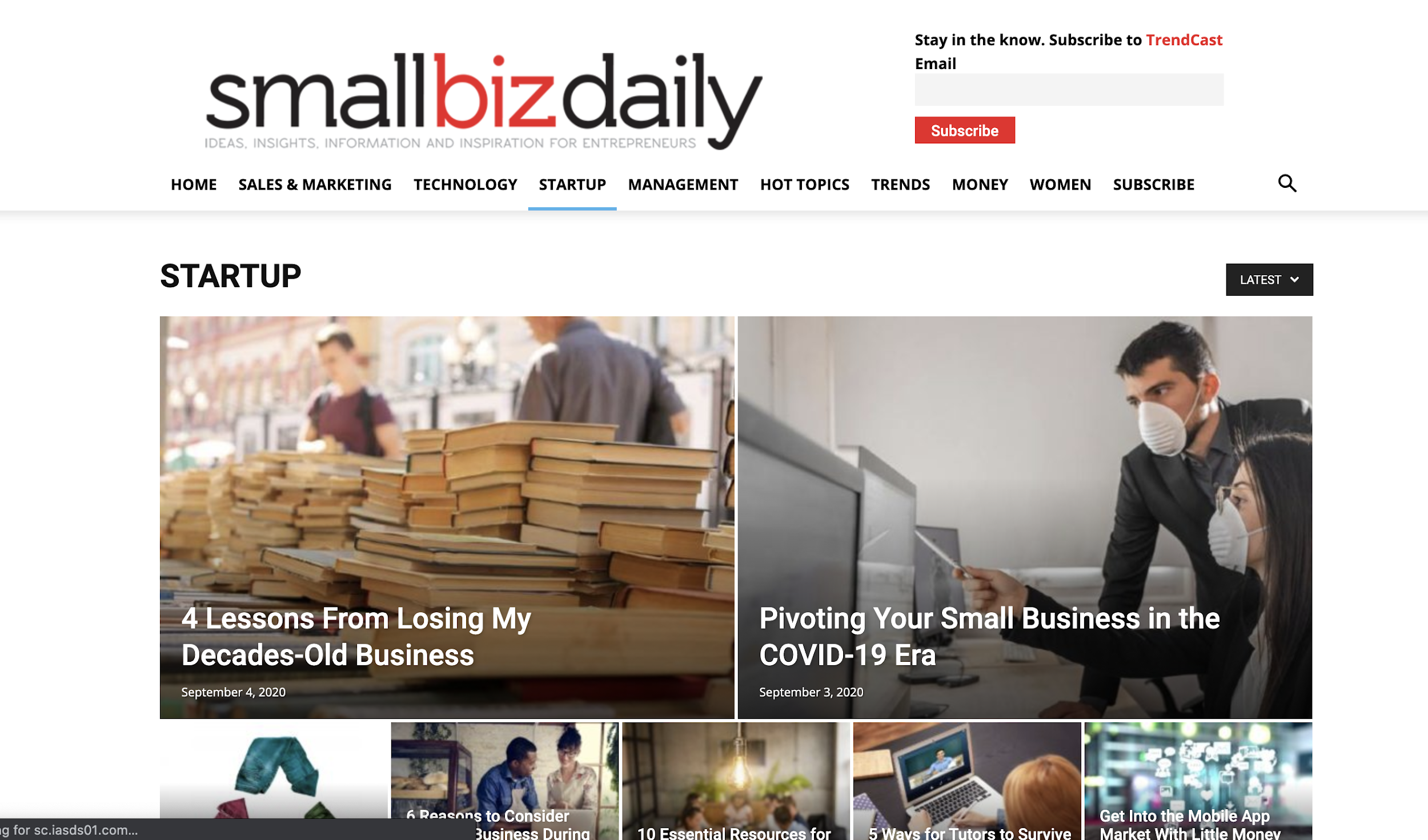 6. Small Business
SmallBusiness.co.uk is the leading website covering issues and advice for Britain's 5.9m small- and medium-sized businesses, including sole traders and micro-businesses.
It offers breaking news, how-to features, expert guidance from accountants and lawyers, as well as exclusive interviews with leading business figures. Its celebrity podcast guests have included Deborah Meaden from Dragon's Den and City superwoman Nicola Horlick.
The site was recently named alongside the Financial Times and the Daily Telegraph by journalist trade magazine Press Gazette as one of the best examples of live blogging during the COVID-19 crisis.
Featured article:
5 Best Ideas to Start a Small Business Post Coronavirus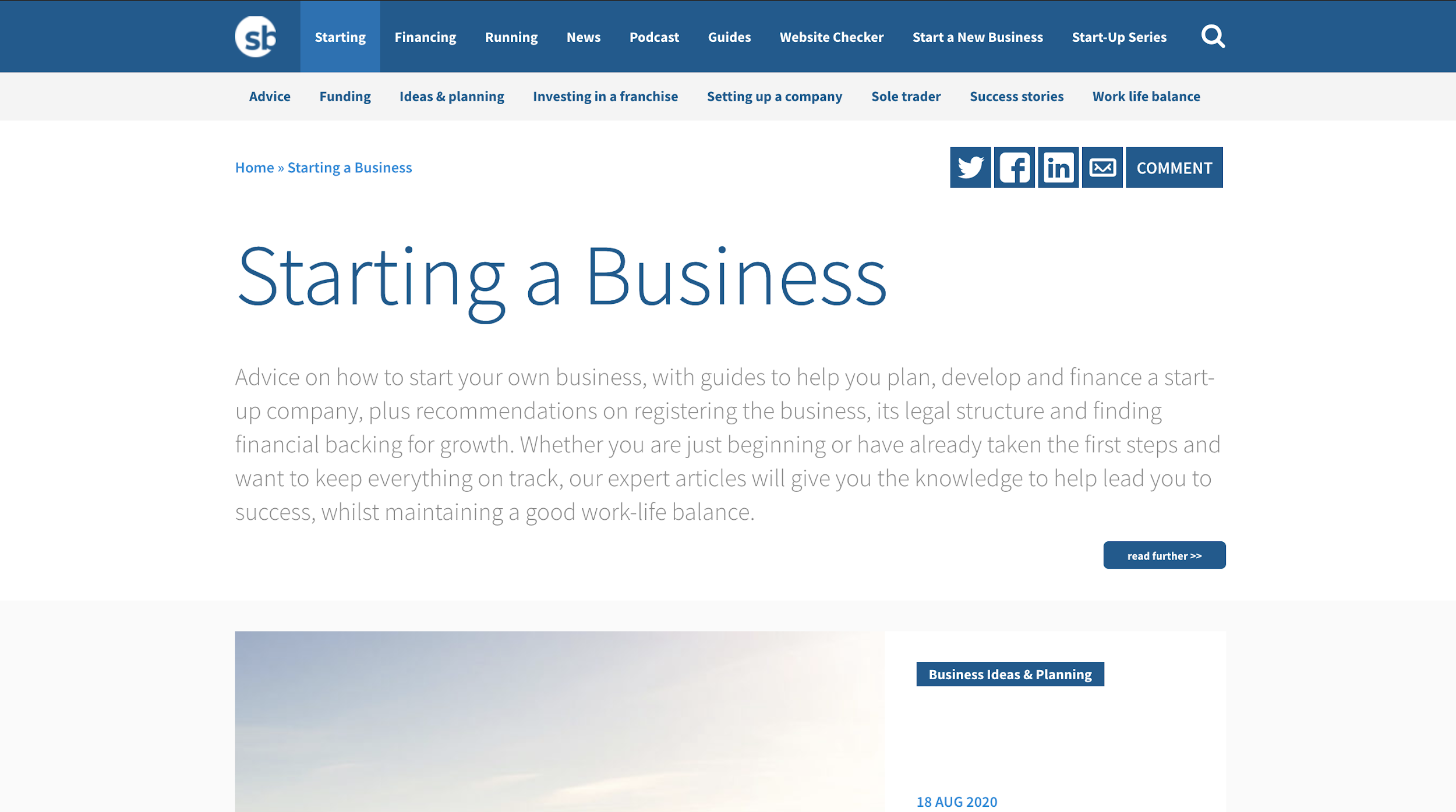 7. ZoomShift
Learn how to manage employees better and more efficiently by following the ZoomShift blog. While there is a clear focus on the service industry, the blog is a great resource for any managers out there. Employee scheduling, employee retention and employee hiring are just some of the topics that is covered on the blog. Another awesome resource they have worth checking out is the small business glossary. Unsure of some business terms and sayings? Then the small business glossary is there to help.
Featured article:
22 Cost Cutting Ideas for Your Small Business to Reduce Expenses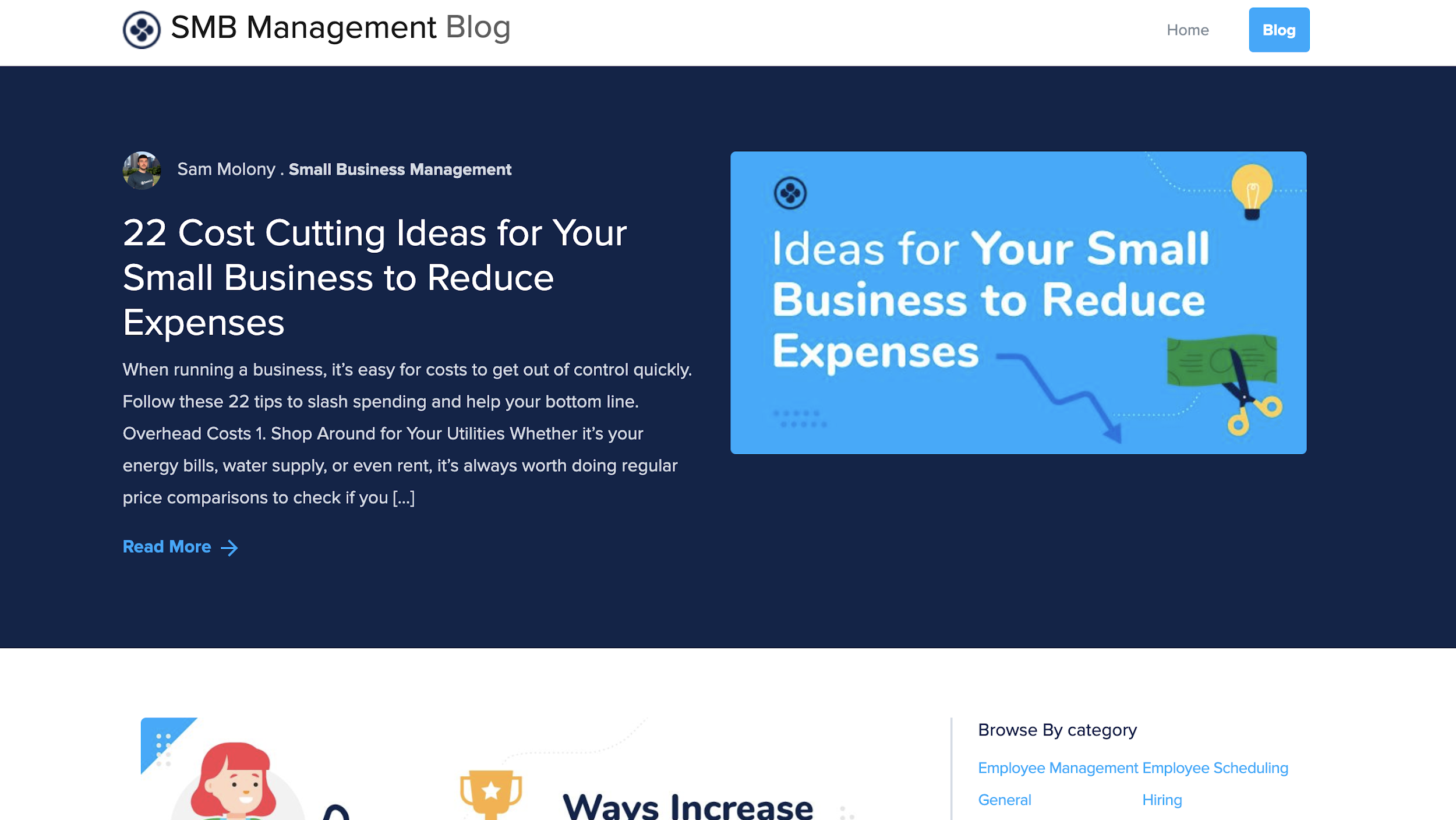 8. Ideas Plus Business
Ideas Plus Business is a business resource for entrepreneurs and startups founded by Adeyemi Adetilewa. Over the years, IdeasPlusBusiness.com has moved from a one-man blog to a platform for different experts to share their unique voices on different topics with a global audience. Their aim is to "bring a different perspective to topics in the business, finance, marketing, startups, and technology industry."
Featured article:
3 Big Things to Consider When Recruiting New Employees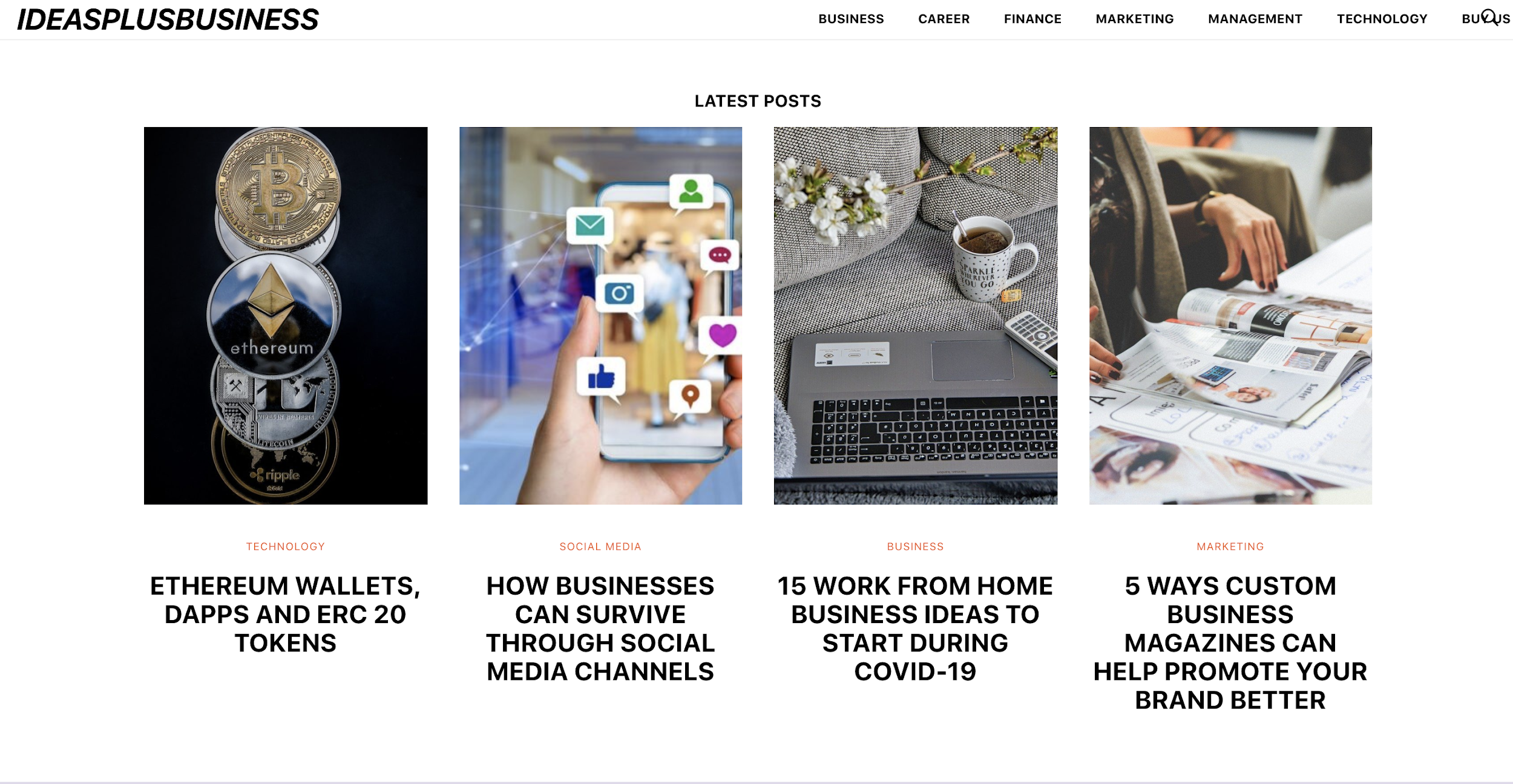 9. Small Business Bonfire
The Small Business Bonfire is an online community for entrepreneurs founded in 2011. They develop and share small business content in the form of actionable tips, tools, resources, articles and inspiration in our blog and newsletter. Their goal is to create a valuable online destination where both aspiring and established small business owners worldwide can find the small business help and advice they need.
Featured article:
Improve Your Business: Free Small Business Downloads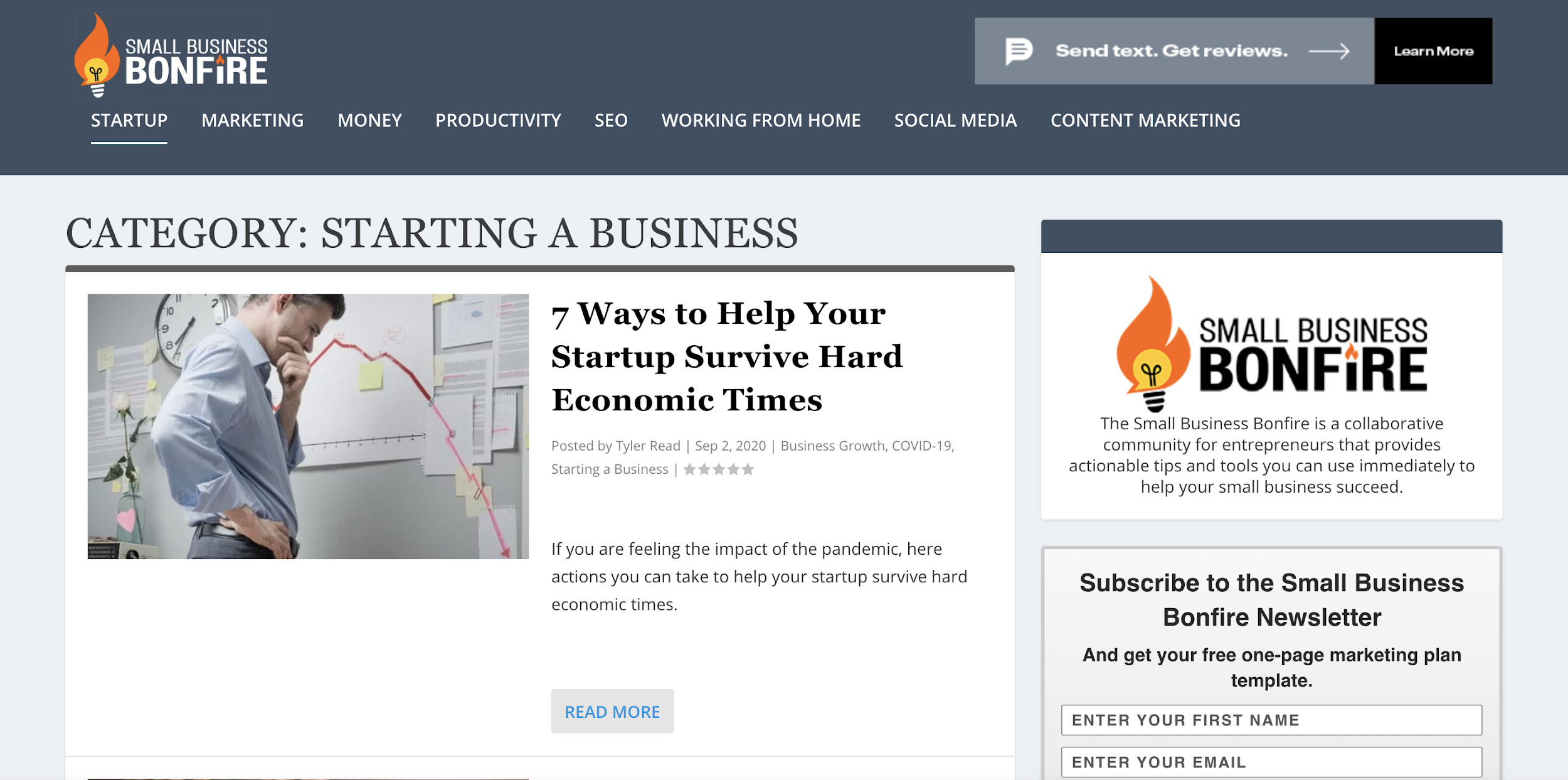 10. AllBusiness
AllBusiness.com is one of the world's largest online resources for small businesses, providing essential tools and resources to start, grow, and manage your business. AllBusiness.com brings you real-world expertise and practical advice from some of the best minds in small business.
Featured article:
The Complete 35-Step Guide for Entrepreneurs Starting a Business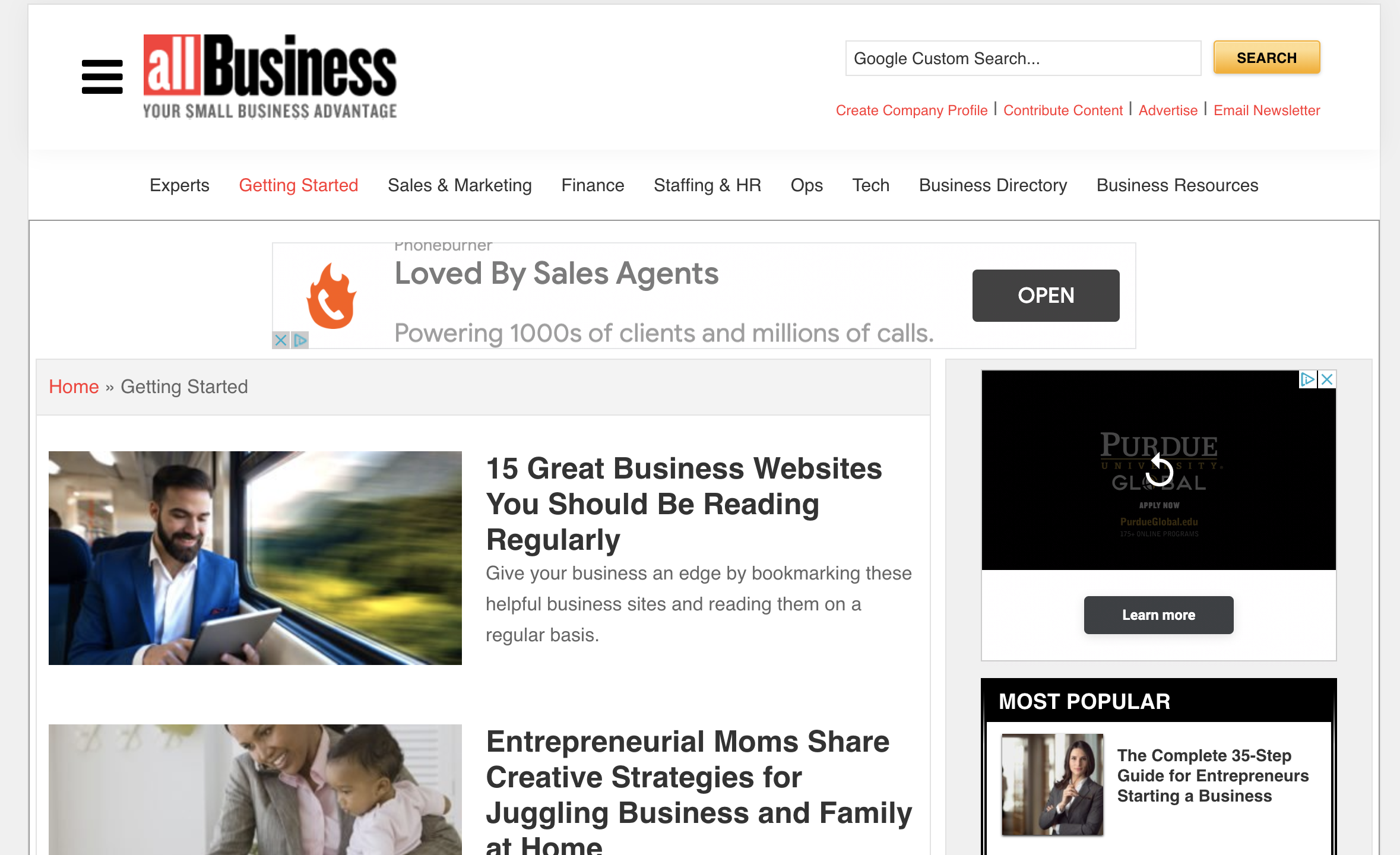 11. Small Business Labs
Small Business Labs tracks the key social, demographic, technology, and business trends impacting the future of work with a focus on small businesses and the gig economy.
Featured article:
Armchair Digital Nomads Hitting the Road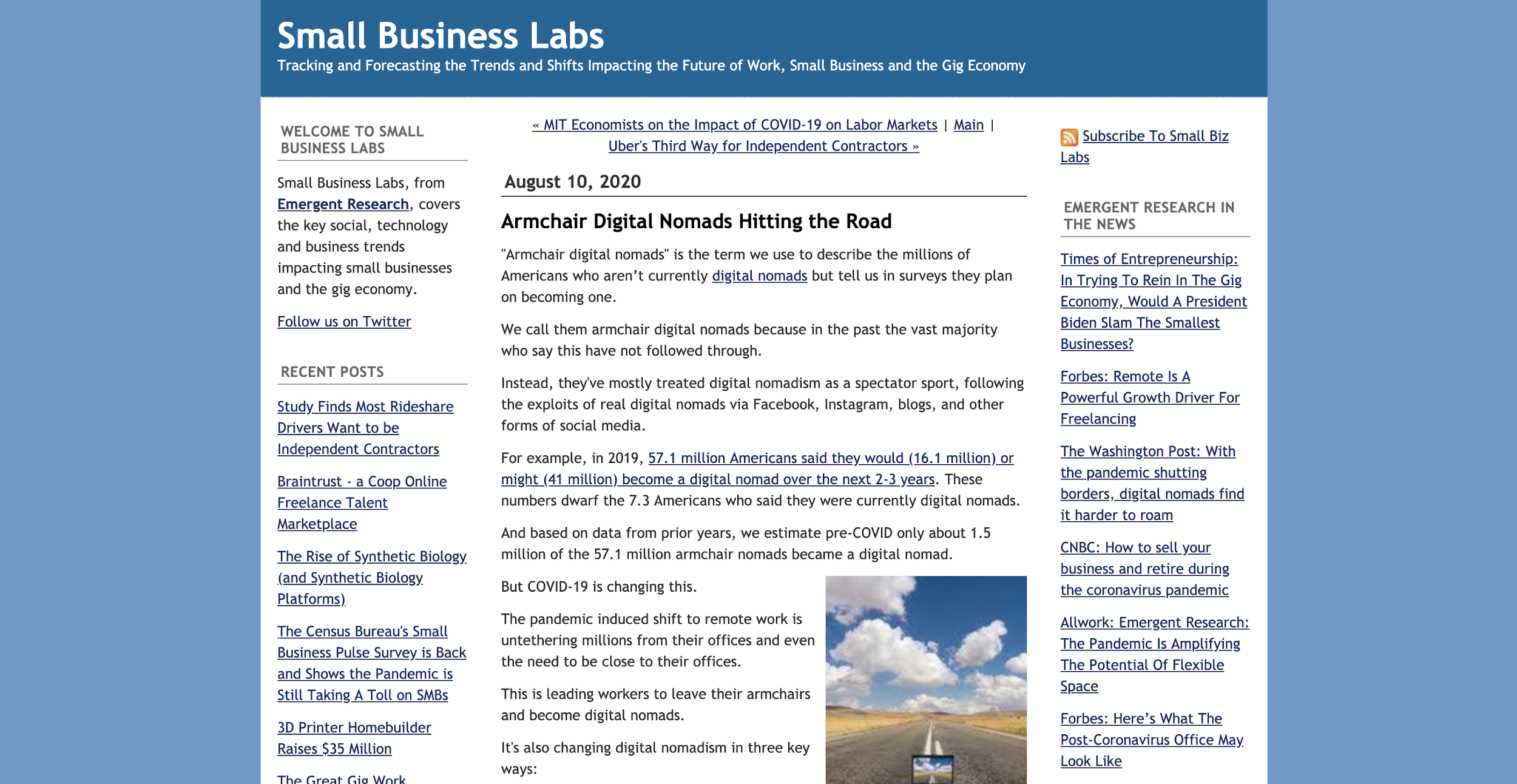 12. Teens Mean Business Blog
Teens Mean Business provides useful resources and advice for small business owners and entrepreneurs. Get practical information for starting, marketing, growing and running your business.
Featured article:
How To Validate Your Startup Idea That Will Save You Time & Money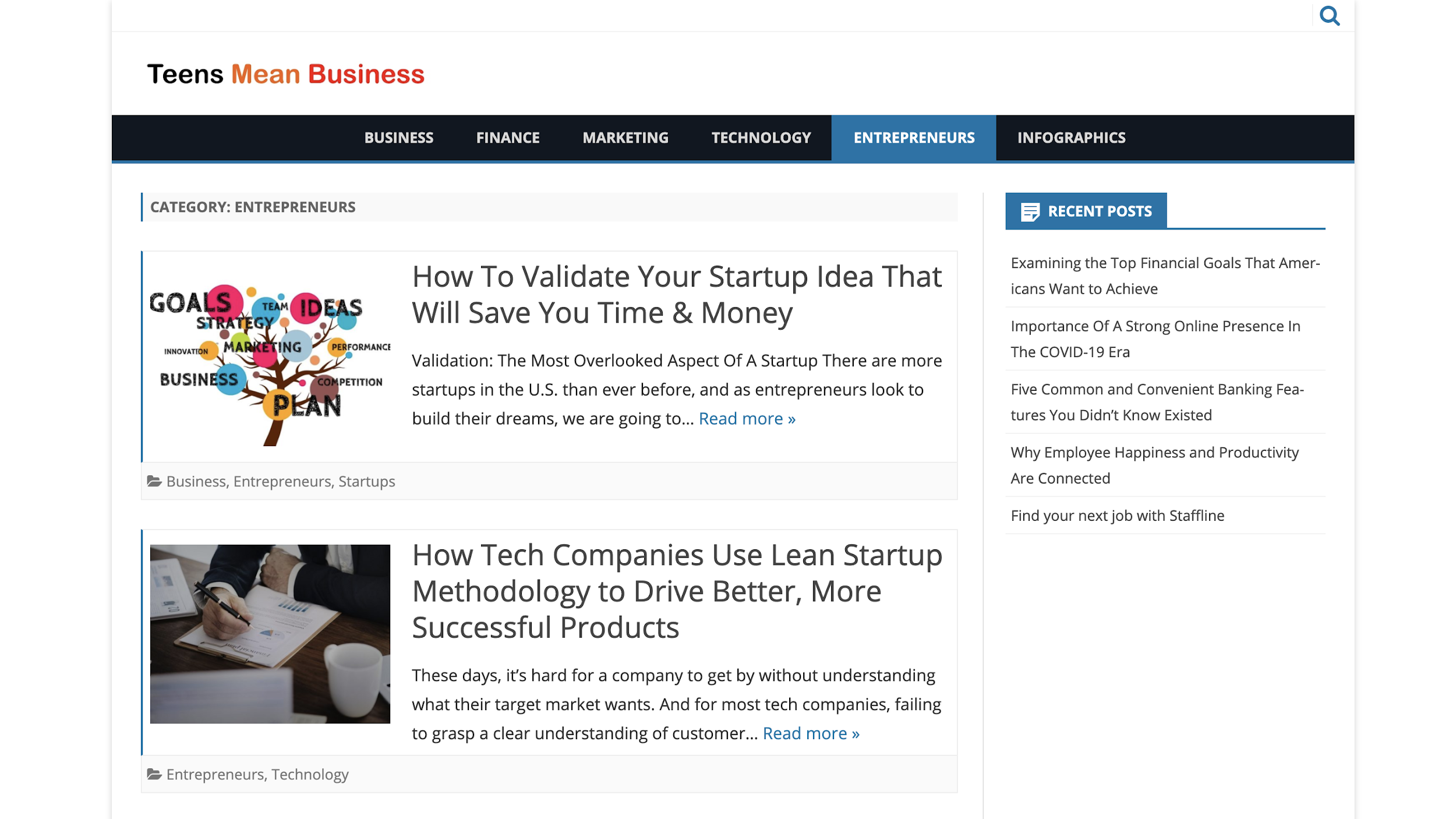 13. Noobpreneur
Noobpreneur.com is a small business online publication covering various topics related to small business, such as business ideas, productivity tools, and small business management tips. It also offer a wide range of entrepreneurship tips, news and tools.
Featured article:
8 Hoops All Startups Have To Jump Through For Success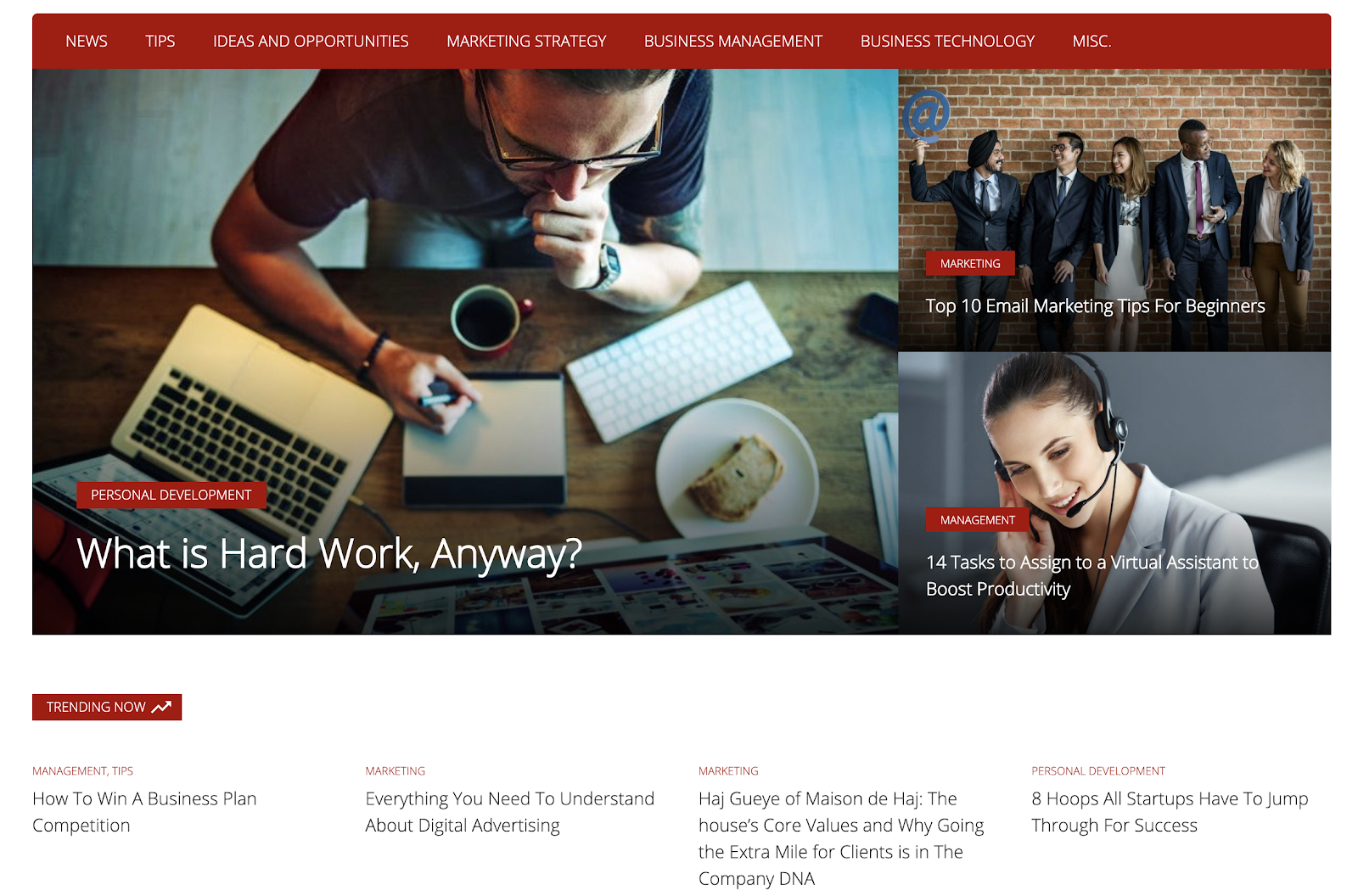 14. Fit Small Business
Fit Small Business is a digital resource for small businesses, providing the information they need to succeed. Their mission is help small business owners achieve success faster with proven resources, tools, and advice for how to set up, manage, market and grow their business.
Featured Article:
10 Best POS Systems for Small Businesses 2021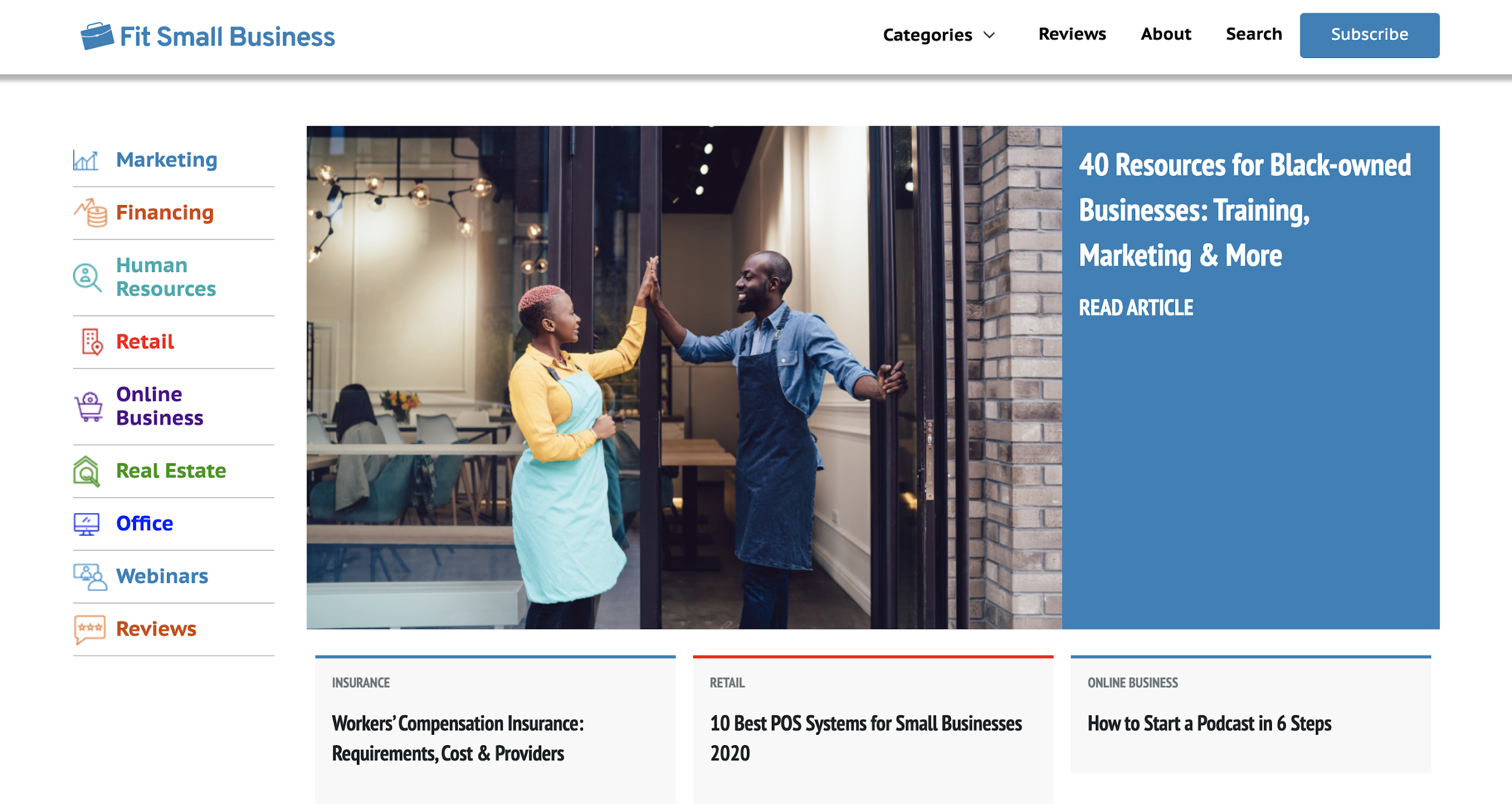 15. Business Know-How
Business Know-How is a source for small business owner who are looking for tips and hints to grow their business. It publishes information about marketing, managing, financing, starting and growing small businesses. The ideas you discover here will help you reach and exceed your business goals.
Featured Article:
16 Tips for Starting and Succeeding in Your Own Business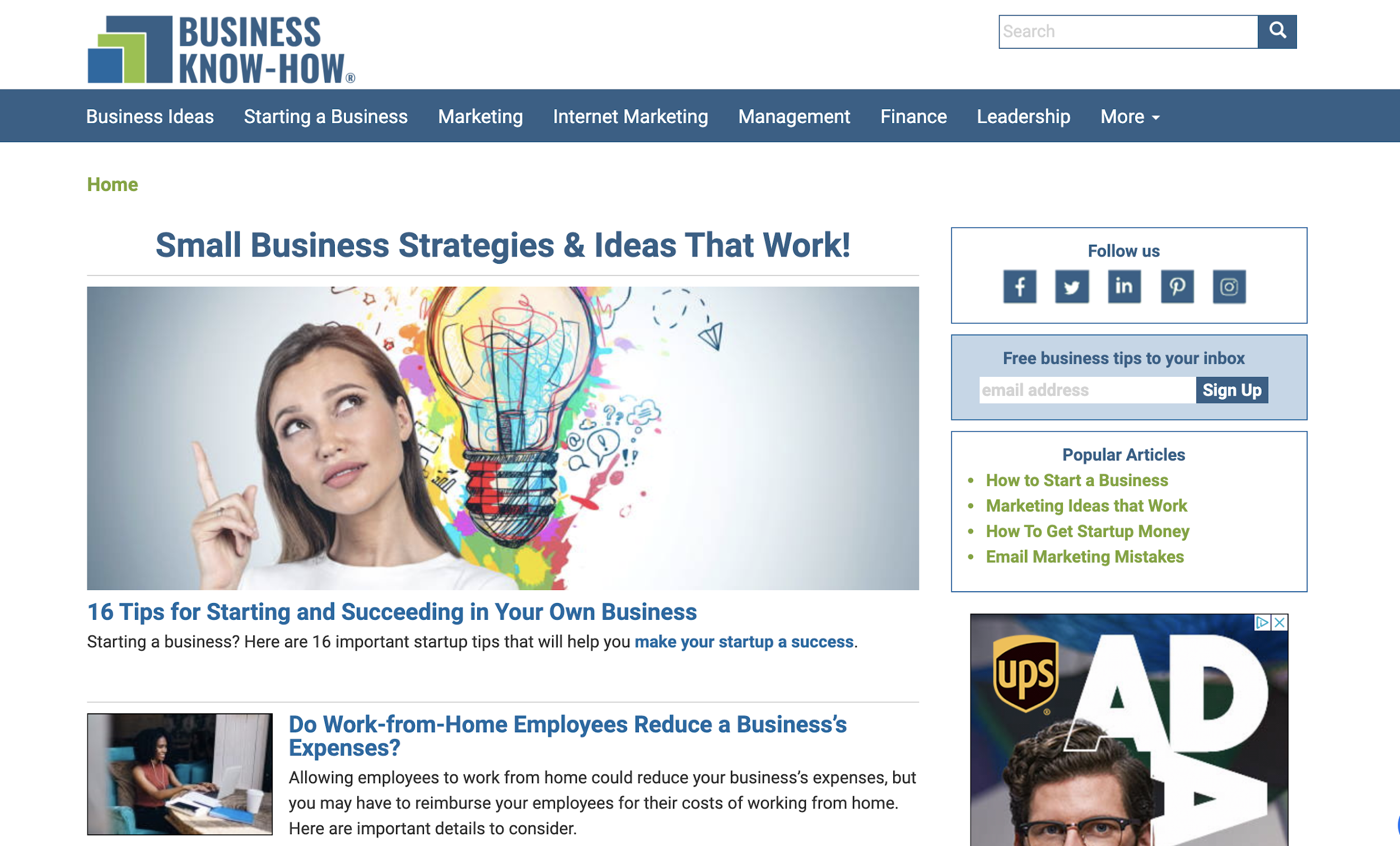 JD enjoys teaching people how to use ZoomShift to save time spent on scheduling. He's curious, likes learning new things everyday and playing the guitar (although it's a work in progress).