JD Spinoza

JD Spinoza

JD enjoys teaching people how to use ZoomShift to save time spent on scheduling. He's curious, likes learning new things everyday and playing the guitar (although it's a work in progress).

Jul 20, 2019
Why It's Important to Invest in Customer Happiness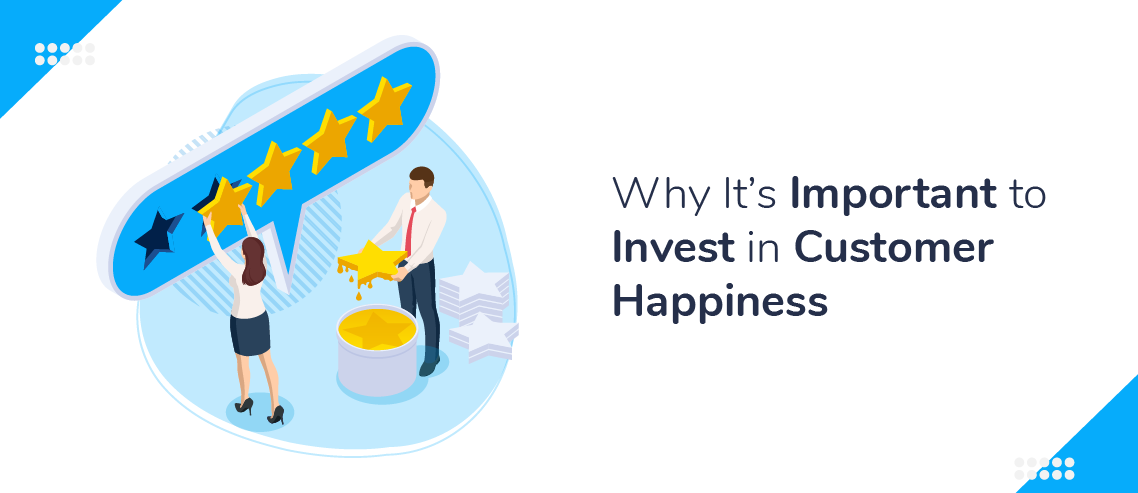 Did you know that 78% of consumers have bailed on a transaction or not made an intended purchase because of a poor service experience?
That is just one reason why it's important to invest in customer happiness.
When it comes to customer serivce, the size of your business doesn't matter. You might be a small company or a large big business, but your customer service goals are the same.
Excellent customer service should be at the heart of your business model. Your success depends on it.
Additionally, your customer service should be the same for all of your customers. Provide potential customers the same service you offer new and returning ones. Everyone should feel valued at your business.
Let's look at why it's important to invest in customer happiness.
You'll Earn Your Customer's Loyalty
Your customer's happiness is an indicator that they have the potential to stick around and be life-long customers.
Gaining your customer's loyalty through making them happy means they'll also be likely to be your brand ambassadors, passing on their good experience to family and friends.
It can take several years to earn your customer's loyalty, so you want to make sure each experience your customer has with your business is a pleasurable one.
Your Customers Remember You
You want your customers to remember your business because they left with a good feeling. You really don't want them leaving unhappy.
According to one study, a dissatisfied customer will tell between 9-15 people about their poor experience. Around 13% of dissatisfied customers tell more than 20 people.
That's a lot of bad vibes for your business. It pays to invest in customer happiness.
Negative comments by word of mouth or online can be hard for your company to fight. Because of social media, it's quite easy for the negative comments to spread. When you keep your customers happy, you don't often have to deal with naysayers.
What to do with an unhappy customer? Listen with empathy and understanding. Try to see the problem from their side and do what you can to make it better.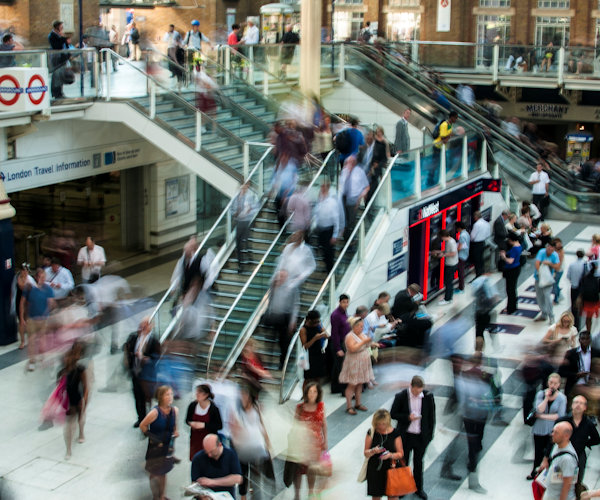 You Beat the Competition
It's a great bet that if you're investing in customer happiness, you're winning business over your competitors.
Consider the restaurant that goes the extra mile in making their diner feel special by handling their unique requests with grace. You can bet the diner will remember how happy the restaurant made them, tell their friends and return again.
Make a commitment to customer satisfaction to stay ahead of your competition.
It Improves Retention
It is so much more cost effective to retain a current customer than to gain a new one. Your loyal customers are happy customers, and you're more apt to retain them.
Happy customers keep coming back.
Customer Lifetime Value Improves
When you invest in customer happiness, you improve your customer's lifetime value. What's that? It's what predicts the net profit you'll get from your entire relationship with one customer.
Consider the study by Info Quest that found a "totally satisfied customer" contributes 2.6 times more revenue than a "somewhat satisfied customer."
Furthermore, a "totally satisfied customer" contributes 14 times more revenue than a "somewhat dissatisfied customer."
So, the longer your customer stays happy, the better your chances for increasing that customer's lifetime value.
Customer satisfaction is integral to your business model and your long-term success.
Final Thoughts
It's important to invest in customer happiness because it plays an important role in your business.
Customer happiness helps you measure loyalty, reduce churn and increase revenue. Customer satisfaction helps you retain current customers, attract new ones and conquer the competition.
Businesses that concentrate on customer happiness and make it part of their strategy succeed more often.
Consider two pizza restaurants in the same town. The quality of their food is similar, and the prices are very competitive. Yet, one offers terrible customer service, while the other restaurant goes out of its way to treat their customers well.
Which one gets the repeat business and the new customers? You guessed it – the one whose customers left happy.
Here are some strategies you can use to invest in your customers' happiness:
1. Have a loyalty rewards program.
2. Offer impeccable customer service.
3. Send promotions to your email list.
4. Conduct customer satisfaction surveys and really listen.
5. Use blogs, email and social media to educate your customers and offer tips and information.
6. Offer your customers a personalized experience that lets them know you value their business and commitment to your company.
Lastly, measure your customers' satisfaction. You may think you are providing great service and an exceptional product, but do you really know? Most of your unhappy customers won't complain, they'll just leave, never to return.
It's important to ask your customers and listen to what they have to say. Identify your unhappy customers and do what you can to turn a negative into a positive. This will set your business apart from the competition.
**Do you concentrate on creating happy customers? What's your strategy? Does it work for you? Please share what's you've done to invest in customer happiness.**
JD enjoys teaching people how to use ZoomShift to save time spent on scheduling. He's curious, likes learning new things everyday and playing the guitar (although it's a work in progress).