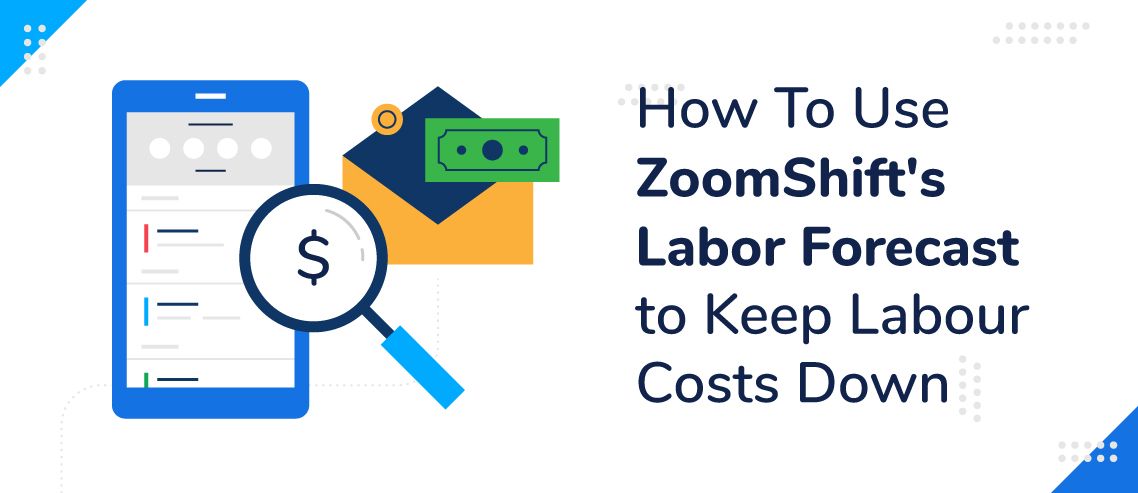 These days, you'd be hard-pressed to find a startup, small business, or Fortune 500 company that's not concerned with reducing labor costs. There are dozens of ways to reduce costs, from reviewing compensation packages to reducing employee turnover and even cross-training employees, so you aren't so dependent on one employee's skills.
While those things can definitely make a difference, it's equally important to leverage technology to help you make more informed decisions. AI and software automation tools are rapidly disrupting many industries since they can effectively eliminate or significantly reduce manual or redundant processes.
One such process that's within the reach of every entrepreneur these days thanks to software is labor forecasting. Taking the time to actively compare your weekly revenue with budgeted costs can maximize your labor force's efficiency and potentially save you lots of money.
ZoomShift gives you the power to compare your staffing budget in real-time and make changes instantly to accommodate your busiest days and cut costs on the slowest.

Eliminate Budgetary Blind Spots & Maximize Your Staffing Efficiency
When it comes to maximizing your staffing efficiency, it's crucial that you measure your company's revenue and actively compare it to your team's labor costs. Not just on an annual basis, but a weekly and monthly one. That level of granularity will help you catch little staffing inefficiencies that may snowball into large unnecessary costs in the long run.
ZoomShift allows you to enter labor costs into your schedules and automatically calculate payroll based on the hours entered. It also helps you avoid unnecessary labor costs by showing you inconsistencies in your schedule in real-time. With its powerful automation, you get more free time to tackle complex tasks only you can do.
Let's dive into more specifics:
Create Rules & Conditions to Simplify Your Workflow
If you're new to auditing your labor costs, it's important to find a way to make the process easy. Otherwise, you'll likely abandon the task altogether. With Zoomshift, you can put this new habit on autopilot. To begin, enter each employee and their hourly wages into Zoomshift.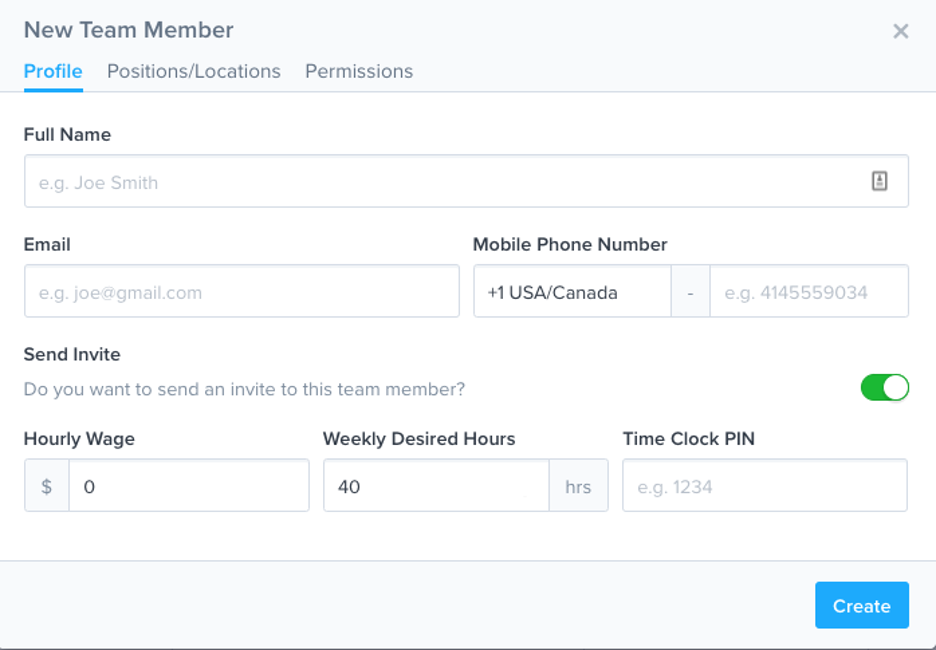 Once that's complete, you can create shift error rules to make you aware of conflicts and overlaps between shifts, availability, time-off requests, and, more importantly, overtime. Setting up such rules can dramatically reduce unnecessary labor costs and is the key to this entire process.
With all your employees' data and rules in place, you can simply drag shifts around on the calendar to make your selection. If any employee is at risk of working overtime, the system will flag the error to alert you. If you get flagged, you can easily drag-and-drop shifts around to keep your costs down.
Kickstart the Audit & Identify Cost-Cutting Opportunities
Now that you have rules and data to work with, you can get down to business. ZoomShift will give you a labor cost summary for each employee for each timeframe you've selected. You can view it on the calendar for the entire month or narrow the view down to do a weekly review by employee.
If your revenue fluctuates by day of the week, you can easily compare the revenue received on higher volume days with corresponding labor costs in ZoomShift. Use those insights to properly staff your shifts and reduce unnecessary costs.
Another great feature of ZoomShift's labor forecast tool is the ability to filter by team members, positions, and locations. Using that filter, you can maximize the efficiency of every aspect of your business.
For example, suppose your Customer Success team booked unnecessary overtime last October. In that case, you can pull that data from ZoomShift to help forecast the necessary labor costs this year and make more appropriate staffing decisions this time around.
You can do all this work behind the scenes before anyone sees the final schedule, and when your labor budget and revenue line up perfectly, you can push the schedule live.
The simplicity of ZoomShift's labor forecast tool is the secret to its success. Once you've entered the necessary data and set up your rules, you can easily drag shifts around, review previous labor costs, and more accurately predict your company's staffing needs. All of which saves you precious money, time, and resources.
If you have any questions about whether ZoomShift is right for your business, click here and click Demo in the top right corner of the screen to chat directly with our sales team.
If you'd like to jump right into a free trial, click here