JD Spinoza

JD Spinoza

JD enjoys teaching people how to use ZoomShift to save time spent on scheduling. He's curious, likes learning new things everyday and playing the guitar (although it's a work in progress).

Feb 08, 2019
5 Tips For Improving Your Salon Business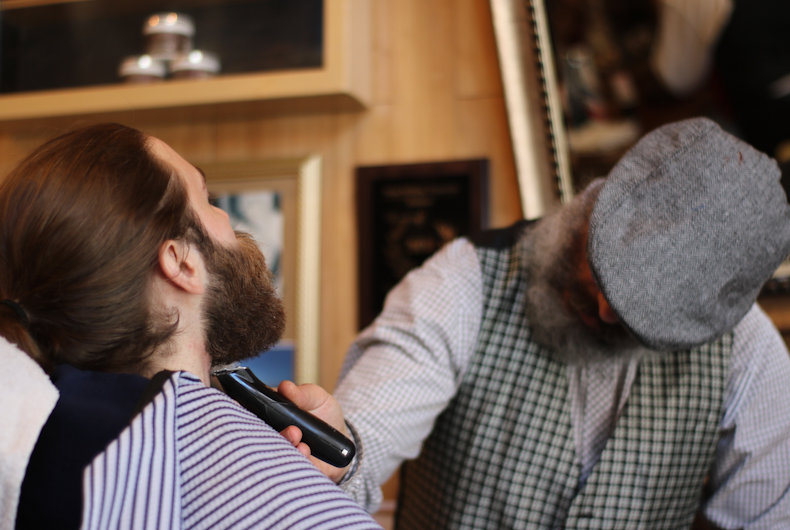 Your salon business may be running smoothly most of the time, and everyone seems busy enough, but do you ever wish you were a little busier and things ran smoothly all the time?
In this article, we look at five tips for improving your salon business.
There's always room for growth and improvement, and you'll find just the tips you need to take your salon business to the next level.
Tip #1: Increase Customer Retention
One of the best ways to improve your salon business is to make your current customer base happy.
Why? First, it's easier and a whole lot cheaper to keep a current salon customer than it is to get a new one.
And, happy customers are repeat customers.
Second, a content customer is a great brand ambassador.
Imagine that Sally loves her haircut and the extra little massage she gets when you wash her hair. She also appreciates the hospitality she receives when she comes in – the iced strawberry lemonade garnished with fresh lemon and the gourmet mini blueberry tart.
You can bet that when Sally leaves and someone compliments her hair, not only does she praise your skills, but she mentions the extra care she gets in your salon.
It pays to remember that you aren't just selling your services, you're selling the whole salon.
Offer exquisite customer service at all times to increase customer retention. And, in turn, you'll see your whole business improve.
Tip #2: Attract More Clients
We already talked about how your current customers can be your brand ambassadors. They can broadcast the good news about your salon through word of mouth and social media.
Another way to attract new clients is through a referral program. Many small businesses are offering these types of programs to encourage existing clients to spread the word.
Offer an incentive for your customers in the form of rewards through a referral program.
You can offer discounts on services or free products when a current customer refers a new one. This is a great strategy to get new people in the door.
It's a good idea to explore out-of-the-box marketing opportunities to spread the word. Perhaps a local blogger with a large follower base needs a weekly hair or makeup advice column.
This is your opportunity to get your name out there, and usually for free. Approach your local influencers and offer to barter services in exchange for some marketing.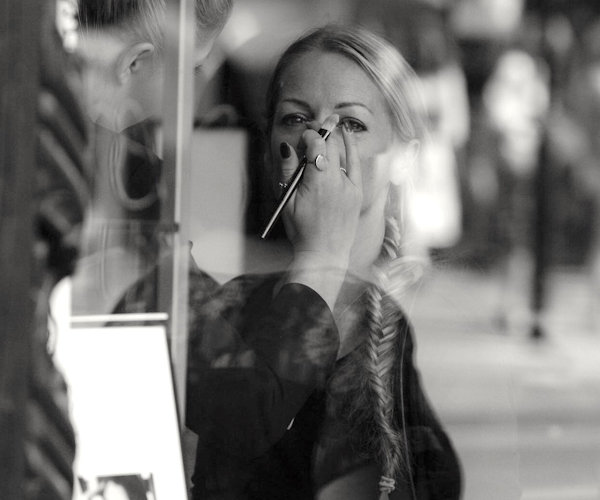 Tip #3: Upsell Your Customers
Remember that your current customer should be a big deal in your salon. They have the potential to spend a lot of money in your salon over the years and should be treated with great care and respect.
Since you've already done the hardest job – convincing them to give you a shot – it's important to remember that you must continue to earn their trust.
One of the ways you can do that is by talking with them about some of the other services you offer in your salon, but doing it in a way that doesn't make them uncomfortable.
Let's look at Sally. You have cut and colored her hair for years and gotten to know her quite well. She works at a stressful job, and your salon just started offering massages. You might suggest this to her as a way to improve her life.
When you come at the upsell with a legitimate reason and one that shows you care, you'll have better luck.
Try not to hit your current customers with an overt sales pitch. Introduce them to your additional services in a logical way, and you'll see their average spend rise.
Tip #4: Solicit Customer Feedback
A great way to improve your salon business is to conduct a survey.
Find out what your clients want, what they like about your salon, and what they don't care for.
For example, you might be thinking of bringing on a manicurist, but you aren't sure it will work in your salon.
You can either survey your customers informally or send out an email survey to your entire customer base.
Once you do get feedback, be sure to act on it and let your customers know how much you appreciate them taking the time to complete your survey and what actions you'll take.
Soliciting feedback has a dual purpose:
– You learn accurately what your customers want.
– You make your customers feel good because you want their opinions.
Tip #5: Invest in Your Staff
In a salon, your customers are coming to people more than the salon. If your customer likes their stylist, they'll likely follow this person anywhere.
This is why it pays to invest in your staff. To keep from losing employees, and in turn customers, take care of them and work to enhance employee morale.
Your staff is vital to improving your salon business. They are the ones working with your customers and selling your products and services. It pays to ensure their happiness.
Nurture and reward your employees. Provide ongoing training. Offer competitive pay and benefits and be responsive to their needs.
Consider monthly or quarterly get-togethers so you can socialize and to promote teamwork. This is a great way to improve your salon.
Final Thoughts:
When it comes to improving your salon business, there are a few additional things you can do to make things work more smoothly.
1. Make your interior calming and soothing. A modern look is nice.
2. Spruce up the exterior with paint and greenery.
3. Hire a receptionist to welcome your clients.
4. Offer a customer rewards program to keep customers coming back again and again. Think a free bottle of nail polish after 10 manicures.
5. Use a professional appointment scheduling system.
6. Make employee scheduling a breeze to follow with easy to use [scheduling software[(/employee-scheduling-software).
**Do you have any tips for improving a salon business? What's worked in your salon? Please comment below to share your tips with others.**

JD enjoys teaching people how to use ZoomShift to save time spent on scheduling. He's curious, likes learning new things everyday and playing the guitar (although it's a work in progress).