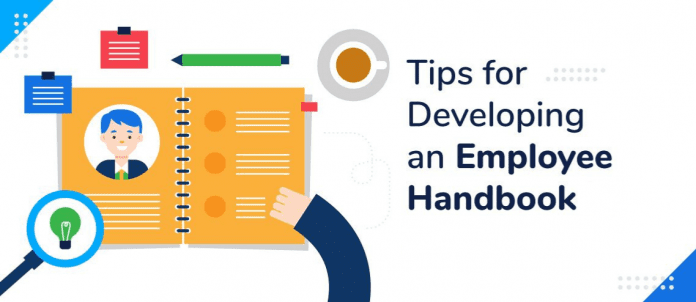 A great employee handbook serves many purposes, from setting expectations and providing employees with vital information, to protecting companies when staff go through the disciplinary process.
But to ensure it has the required effect, your employee handbook must also be attention-grabbing and taken seriously by your staff.
What Is an Employee Handbook?
An employee handbook is so many things. A welcome pack. A bar-setter. A managerial time saver. It can even be used as legal assistance, should a disgruntled employee raise a challenge.
More specifically, an employee handbook is a clear, structured collection of all the information staff members need to know about a business, from disciplinary procedures and health and safety policies to vacation days and promotions.
The employee handbook should set the cultural and behavioral tone for an individual's tenure at a company – so don't be afraid to show them who you are in the opening pages. It should also be used to welcome new hires; remember, flicking through the handbook will be one of the first things employees do in their onboarding.
Why Do I Need an Employee Handbook for My Business?
With myriad policies, internal structures, and general information for employees to wrap their heads around on day one, having an employee handbook is essential.
Not only does it save time during onboarding, but it lays down the law for new employees, and managers can reference the document to support decisions they've made. This ensures that everyone is treated fairly and helps prevent legal issues from arising.
Unfortunately, part of being a business owner is accepting that at some point, an employee or former worker may raise a legal challenge. If this happens, your employee handbook can be an extremely useful part of your defense. In short, in today's business era, it's unthinkable not to have one.
10 Tips for Developing an Employee Handbook
Here are ten tips for developing an effective employee handbook in 2021.
1. Weave In Your Brand Tone of Voice Throughout
Your branding shouldn't just apply to external materials – it should also be written into the DNA of all internal comms.
Businesses must ensure their branding conveys a consistent message no matter the recipient. When branding is done well, strangers, customers, new hires, and seasoned employees will all have very similar impressions of what the company stands for.
So what does this mean for employee handbooks?
Consider the language and content of your employee handbook and ensure it's aligned with your branding. If you're a friendly, informal brand, the language could include slang and humor as appropriate. If your company's DNA is corporate through and through, keep the language and content professional and to the point.
The introduction is a great place to establish your brand personality – you can dedicate it to welcoming new employees and setting the tone for both the rest of the handbook and their time working within the organization.
2. Employ Storytelling Tactics
Boost employee loyalty by using the handbook to tell your story in a relatable way.
Even if you currently operate a multimillion dollar business, it had to start somewhere – and so did you. These stories will be interesting and engaging to new employees looking for the heart and soul of the organization.
Try answering the following: How did your business start? How did it grow to its current size? Who were the key players on that journey? What obstacles have you overcome to get where you are and how?
Another option is to tell the story of various employees. In a larger organization, this could be the directors and senior managers, or people in particularly interesting roles. In a smaller organization, you could include bios from everyone.
However you approach it, storytelling is a great way to connect with employees and help increase engagement with your handbook. With this in mind, anything in your handbook that can be a story, should be a story.
3. Keep Policies Flexible
It's going to be near-impossible to prepare for every single scenario that could possibly arise, especially as tech and workplace culture evolves at a rapid pace. Rather than having to-the-letter policies for every scenario you can think of, foster flexibility with overarching policies that could apply to numerous scenarios.
It's also a good idea to explicitly state this in the handbook to make it clear to employees that it doesn't cover all possible workplace situations and ensure everyone is on the same page. Some issues will be dealt with on a case-by-case basis, but general guidance for most scenarios can be found in the handbook.
4. Clearly Detail the Escalation Process
A weak or unofficial escalation process is going to turn employees off – while in theory a laissez faire approach to workplace discipline could sound appealing to some, employees want to know that their employer will have their backs when necessary.
When concerns aren't addressed or are addressed poorly, managers risk fostering a toxic workplace environment that will negatively impact company culture. Furthermore, the failure to tackle such issues could lead to a workforce dotted with employees who are not behaving in an appropriate or professional manner.
Avoid this by maintaining a clear, rigid escalation process that does not allow for bias – and ensure your managers stick to this process for every single situation.
If the escalation process is different on different teams, leave the boxes blank for the new employee to fill in with the help of their manager as part of their onboarding. Not only will this help the new staff member to familiarize themselves with the escalation process, but it will remind the manager of it too.
5. Lay Out Development Paths
If your company is staffed by motivated, ambitious employees, they're going to want to know, from Day 1, how they can work their way up. Companies with clear developmental pathways in their employee handbook will be rewarded here.
Lay out your current promotional paths in the employee handbook. These could be management routes, or skill-specific or team-specific pathways to promotion.
It's extremely important to back up this information with action as well. Ensure the right people are always made aware of new jobs and that managers inform their teams of what they need to achieve in order to receive a pay raise or promotion.
6. Make Onboarding Easier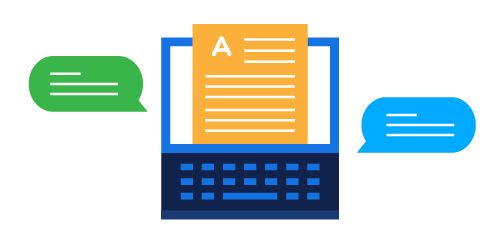 Starting a new job can be confusing and stressful – especially when you're not sure what's on your schedule from one hour to the next. What's more, managers may be new to the onboarding process or might not have carried it out in a while. Everyone needs a handy reminder now and then.
Lay your onboarding process out in the handbook, complete with a timeline. This will give managers a reference point and boost your new employee's confidence in the process and the company. It should also eliminate any concerns from new employees that they're not getting up to speed fast enough.
7. Get Sign-off From Employees
For an employee handbook to work as intended, your employees need to cooperate. With this in mind, ask every new employee to sign off on the handbook, committing to the policies laid out inside.
Don't forget to ask your employees to re-sign when you update or adapt the document. If you show you're taking the handbook seriously, they will too.
8. Use Your Marketing Team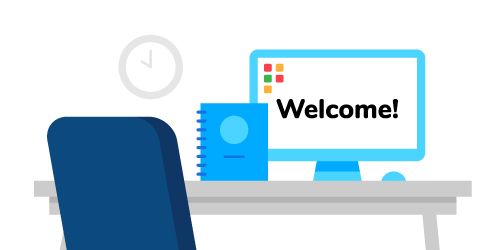 Your marketing team will be very helpful when it comes to creating engaging content – be sure to use them to ensure your handbook is both attention-grabbing and aligned with the brand tone of voice.
Take the marketing team's direction on how best to engage employees with the handbook. From language and humor to graphics and even video (if your handbook is online), they'll be able to keep employee's attention, and ensure the user journey through the handbook is smooth.
9. Regularly Review and Update Your Handbook
Whether you review and update your handbook as needed or have set dates to perform this task, ensure that this is a task you undertake regularly.
View your employee handbook as a living, breathing document. It needs updating in accordance with any changes to your company or roadmap, and all employees must be notified when you make any changes.
Remember: if you don't make a big deal of it, your employees won't take it seriously. Fail to update it and all your hard work will end up gathering dust at the bottom of a desk drawer.
10. Include a Disclaimer
Finally, protect your company by including a disclaimer within the handbook. Make it clear that the handbook and its policies are not a contract and that it does not affect the employee's at-will employment. This will prevent any potential legal issues and ensure that everyone is aware of the handbook's intended scope.
How Often Should I Update My Employee Handbook?
In order for an employee handbook to be truly effective, employees must live and breathe it. You're going to want copies on their desks, and bookmarked on their phones. And if you want staff members to live by the handbook, then you have to truly put it at the center of your business.
Make it known that the employee handbook is a living document. Update it whenever circumstances change, and book in a slot once a month to check that the document is still relevant. To ensure that you stay on top of this task, it's worth looping a colleague or assistant into this process to keep you accountable.
Have you seen any employee handbooks that caught your attention? Or are you particularly proud of an employee handbook that you created? Let us know in the comments: