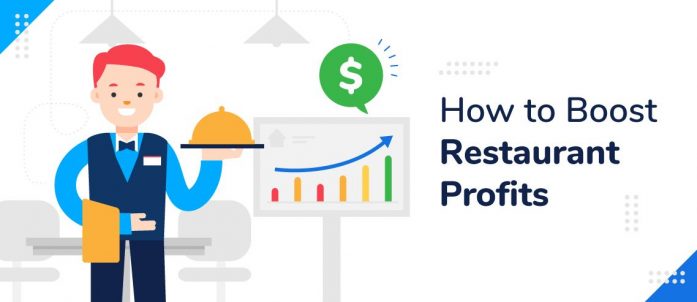 As if managing a restaurant wasn't a hard enough task in "normal" times, along comes a pandemic. The need for a profitable business isn't going anywhere, but your clientele might be. As we all adjust to current conditions and find ways to reassure guests and drive revenue, implementing effective cost-cutting tactics could be the key to staying operational until social distancing is nothing more than a silly name given to one of your bartender's signature drinks.
Here's how to trim spending and juice profits in each category of restaurant management, so you can meet your goals even when the universe is pelting the restaurant industry with lemons.
Staff
Your employees are the heartbeat of your restaurant, but they're still human. That means plenty of opportunities for human error to skew your profit and loss. Wiggle room is in low supply these days. Conducting surprise audits on your cashiers sends the message that you're keeping a close eye on what's in the drawer and who's controlling the cash.
Cross-train staff members to protect efficiency even when you're running on a skeleton crew. For instance, a server who can also tend bar will make it easier to control labor costs without sacrificing your operations or output. If you need to fill some gaps, consider using part-time help — there are plenty of service industry professionals eager for extra income.
Finally, recognize how integral good employees are and reward them accordingly. This doesn't mean giving bonuses when you're already strapped for cash, but rather paying fairly — consistently. You could increase employee satisfaction, reduce turnover, and save money on finding and training newbies.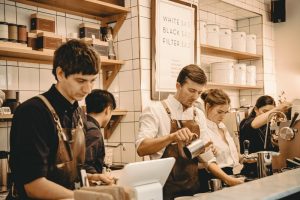 Food
Altering your menu is tricky. On one hand, adjusting food cost and finding ways to cut corners can result in significant savings. On the other hand, messing too much with your food could torpedo the reason people love your restaurant in the first place. It's crucial to find balance:
Review your recipes. Look at your loss leaders in particular to see if you can scale back portions or make easy ingredient swaps without losing the integrity of each dish.
Talk to your suppliers. The only way to know whether you can negotiate better prices is to reach out to vendors. You may even be able to negotiate terms, such as extending your pay-by date, so there is more time to settle invoices without incurring interest.
Monitor for employee theft. Industry experts will happily tell you about the times they caught cooks sneaking steaks under their jackets and cleaning staff hiding wheels of cheese inside trash cans.
Reduce waste. Turn scraps into stock, make fruit trimmings into gastrique, and make soup with whatever's left. Just be sure the result meets your standards. Reducing waste is no good if it reduces flavor. Consider smallware waste, too. If you're prone to losing silverware, scrape plates into a bus tub first or invest in a magnetic cutlery catcher that fits into the top of your garbage can.
Operations
You've gotten used to the systems you have in place, but what worked then may not work so well now. A fine-dining establishment that once prided itself on switching tablecloths that had even a hint of a smudge may now choose to be a little less picky to help save on linen service. Running the air conditioning at a chilly 72 degrees Fahrenheit is great for servers running back and forth in uniform — but could everyone still be comfortable if you bumped the thermostat to 75 degrees?
Add these operational twists:
Watch your alcohol. Keep alcohol under lock and key. While you're at it, review pour techniques with anyone behind the bar to help ensure people paying for a 2-ounce shot really are getting just a 2-ounce shot.
Reduce food inventory. If you use food quickly enough, it can't go bad. Buy only what you need and avoid impulse purchases at the farmers market or bulk orders that may seem like a discount but just sit unused in your cooler.

Technology
With to-go and curbside orders increasing, technology offers a plethora of ways to incorporate a new revenue stream and keep customers happy. It all starts at the POS system. You may need to upgrade your software or at least have your existing system programmed to include to-go modifiers. It's also helpful if your POS can integrate with apps used by customers to make reservations (lessening the burden on your phones and staff) and third-party delivery apps.
Use a schedule management system to maximize efficiency while minimizing labor costs. Rather than relying on a rinse-and-repeat schedule, let the software tell you when you need to bring in more people and when you can go bare bones. You can also use headsets for staff while they're on-site. You won't need any go-betweens if the person doing contactless delivery at the front can talk to back of house without physically doing so.
Sales
Need more money? Make some! All else being equal, people generate profit. You need to get more guests placing orders:
Market, market, market. Promote specials, share your new hours, post photos of your food. Take to social media whenever you can so people know you're open and ready to serve delicious food. Upgrade your website, too. Even just tweaking the SEO or adding some new blogs could help boost visibility.
Ask for feedback. Encourage happy guests to post reviews online so other potential diners feed off the social proof.
Push profitable items. Train staff members to sell the items with the biggest profit margin using a pre-order spiel or by mentioning upsells when the moment is right.
Reward loyalty. If you don't already have a loyalty program in place, now is the time to launch one. Your customers are everything to you, and it's vital to show appreciation. Besides, now more than ever, people could use a freebie.
Boosting profits and cutting costs can feel like complex tasks. Yet when your business is on the line, putting in the time to re-evaluate some details could help you get through difficult circumstances and emerge better for it. Make it a team effort, explain the reasons behind your changes. You may be surprised how quickly you, staff and guests adapt.
Be sure to peruse the accompanying infographic for a comprehensive overview of these tried-and-true tips.
***
Guest Post
Author Bio
Maurice Vincent is Vice President of Sales for R.F. Technologies, Inc., a drive-thru, surveillance and entertainment solutions expert. With 25 years of sales leadership experience, Vincent has worked with small, medium and large organizations to assist in fueling their growth. He also is an adjunct professor teaching leadership courses at an Illinois-based university.