JD Spinoza

JD Spinoza

JD enjoys teaching people how to use ZoomShift to save time spent on scheduling. He's curious, likes learning new things everyday and playing the guitar (although it's a work in progress).

Apr 01, 2019
5 Ways To Improve Your Management Skills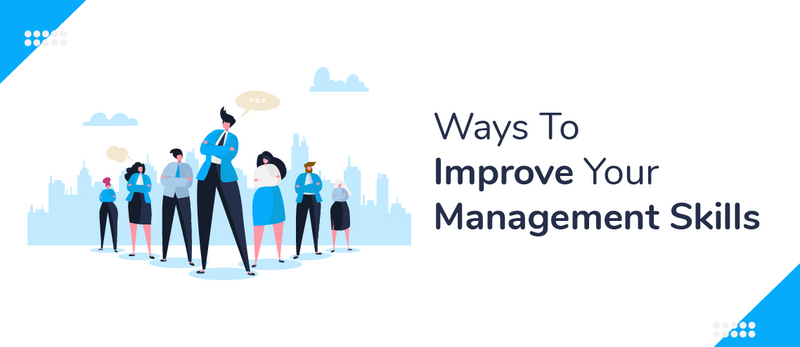 Managers are leaders. And to be the most effective leader at your restaurant, you need to be constantly looking for ways to improve your management skills. It's not easy – especially when you have important everyday tasks to take care of for the business – but taking a step back and looking at your management style and where you can make improvements will be a huge benefit to you, your staff and your business over the long run.
In the restaurant business, you constantly hear people talking about how busy things are and how they simply don't have time to work on their personal management and career development. At the same time, you hear employees grumbling about being mismanaged and dealing with miscommunication. These issues are related, and you can be certain that having some new tools in your manager's toolbox will influence everything at your restaurant – from efficiency to interpersonal communications to the bottom line.
The only way to make sure you're the best boss and manager possible is to make your own development a priority. And don't worry – there are lots of ways you learn and grow without having to spend time away from work. Below are a few different ways you can improve your management skills and become the manager you've been hoping to be.
1. Consult the Web
One of the great things about the Internet is that everyone can share their own experience – so you have an opportunity to learn from others in an open (and free!) environment. There are dedicated message boards where you can have conversations with other managers, and their are blogs (like the one you're reading, and like this one) that are dedicated to sharing management tips.
It can feel overwhelming, but once you narrow in the handful of sites that speak to you, you'll have quick and easy access to them in the future and can check back for the latest management thoughts and tips.
2. Enroll in a One Day Course
If you're able to take a little time away from the office, consider a one-day learning course. Courses are often offered through local community or business colleges, and sometimes even through city or county services. You can also look at whether national associations have chapters in your area, and whether they offer seminars or classes (start with the National Restaurant Association)
3. Ask Employees for Feedback
In really busy times, it can feel like you just don't have the bandwidth or energy to make time for additional research or classes. If you're ready to start but need to take small, manageable steps, try starting with your own employees. We recently shared ideas about creating an employee survey, which can be a great starting point for getting feedback and opening a conversation about your management style and where to improve. We recommend pairing this exercise with one of the other options listed here – but either way, it's a good path to getting honest feedback and starting to make changes.
*Our relational employee schedule formula page outlines some ideas for getting feedback from your employees related to your schedule.
4. Find a Mentor
If you don't already have a strong network of fellow restaurant managers, now is the time to start making friends in the industry. One of the best ways to improve your management style is to learn from those who have faced the same challenges you have. Try to get in touch with other managers in your area and suggest a meetup. Hearing their experiences will help you determine who has similar challenges and can help you reach your potential. When you've done that, don't be afraid to ask them for help or thoughts – they'll have a valuable perspective that will help improve your style.
5. Attend Networking Events
Lastly, make sure you check your local area business associations for networking events. And cast a wide net! Even if an event isn't restaurant specific, in many cases management tips are helpful and effective across several industries, so you may learn something. Keep an open mind, meet lots of people, and don't forget to follow up (with the organizers and your new connections) down the road.
Remember, being a good manager is a moving target – you'll always have areas where you can improve. Take it one day at a time, and make sure you're being thoughtful about the ways you can grow, learn, and truly improve your management skills.
How have you worked on your management approach? Share with us in the comments.
JD enjoys teaching people how to use ZoomShift to save time spent on scheduling. He's curious, likes learning new things everyday and playing the guitar (although it's a work in progress).