JD Spinoza

JD Spinoza

JD enjoys teaching people how to use ZoomShift to save time spent on scheduling. He's curious, likes learning new things everyday and playing the guitar (although it's a work in progress).

May 13, 2021
The Ultimate Checklist to Opening a New Restaurant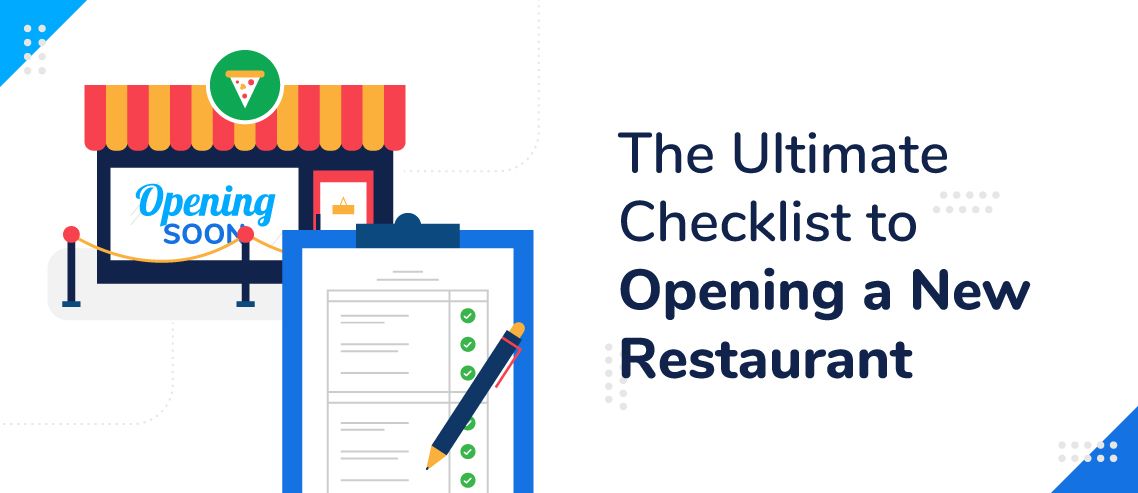 According to the National Restaurant Association, restaurant industry sales in the U.S. are set to hit $1.2 trillion by 2030. That's nearly the entire GDP of Switzerland and Argentina – combined.
The fuel for that growth starts and ends with budding entrepreneurs who open tens of thousands of restaurants every year.
But what does opening a restaurant actually look like?
First and foremost, you're going to need to secure the capital to open a restaurant. That could be your own savings, a loan, or taking on a partner. But then what?
Here's your ultimate checklist for opening a new restaurant.
Why Open a Restaurant?
Opening a restaurant is risky, but what about the good reasons for opening one?
Here's a short list:
Being your own boss means you have greater control of your destiny and have unlimited growth opportunities.
You get to choose your own team, which means you never have to work with people you don't enjoy spending time with.
Opening a restaurant impacts the community. It gives people a place to socialize, make connections, and create memories.
You get to make creative choices like what goes on your menu, restaurant decor, and how you enhance the customer experience.
Opening a restaurant can be extremely rewarding and a great way to pass your passion for food to others.

The Ultimate Checklist for Opening a New Restaurant
The checklist you follow when starting a restaurant relies on a variety of factors. The city, state, and country will likely have specific rules and regulations to follow. Local competition will dictate some of your choices as well. Even accessibility (or lack of) to fresh ingredients can play a role.
Leavening some of that aside, here are a few things to consider when opening a new restaurant:
1. Cultivate Your Vision
Before you do anything else, you'll want to get a grip on what makes your restaurant unique. Sure, you could probably get by opening a decent pizza joint or burger spot just like everyone else, but it won't be as fun as adding your own flare.
In practice, that means deciding on a theme. Will you serve Tex-Mex? Asian cuisine? Perhaps, vegan dishes? Picking a theme makes picking a name a great next step. Ideally, it's something original and easy to remember. With a name and a theme, it'll be easier to create a logo and signage.
Next, you'll want to create a mission and vision statement to determine what makes you stand apart from the competition. Finally, you'll want to iron out what employees you'll need, where you'll get food supplies, and what dishes you'll serve. The more detail in this step the better.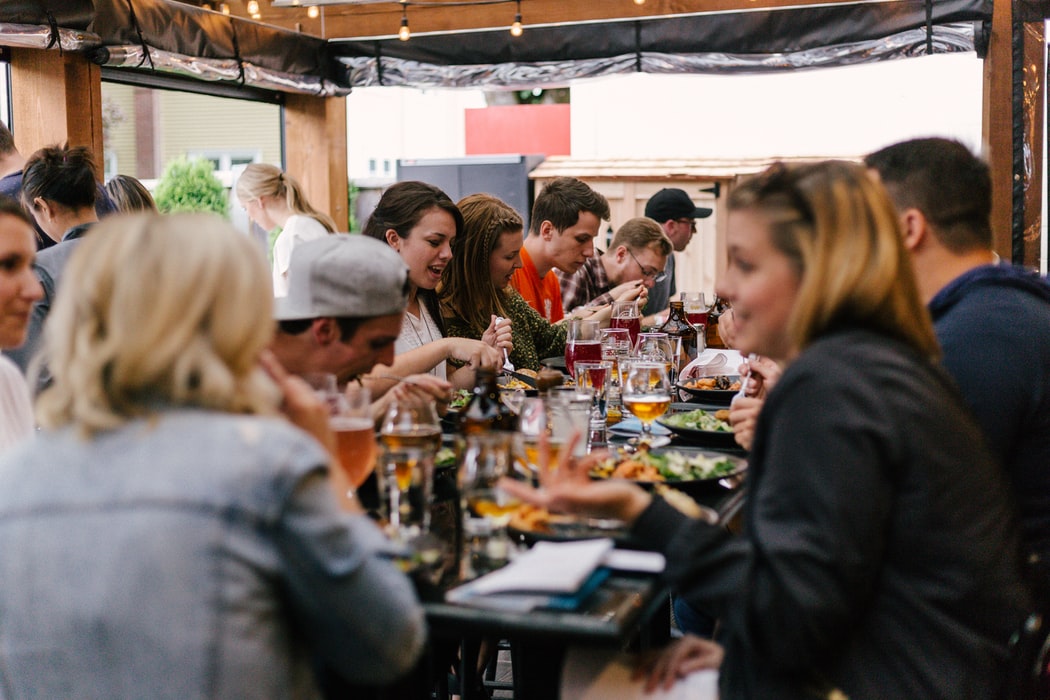 2. Make It Legal and Real
Now that the fun stuff is out of the way, you need to make sure that everything's legal. Without the proper restaurant licenses and permits, your restaurant won't last long. Some can take months to secure, so it's good to get a head start on them.
Some licenses and permits to look into include a liquor license, business license, health permit, and food handling licenses. You should also get ready to meet OSHA requirements and ensure all health, safety, and cleanliness standards are maintained.
Once you've got some momentum on the license and permit front, it's time to secure a location and, if necessary, work with an engineer, architect, or project manager that can help transform your new space. You'll need to order furniture like tables, chairs, barstools, umbrellas, etc. You'll also need cookware and appliances, and you can't forget to order signs, menus, and uniforms.
3. Lead With Automation
Running a restaurant requires constant attention to a lot of details – inventory management, food prep, and on, and on. Since the restaurant is new, you're not stuck to any archaic processes or manual work. In fact, you can automate a lot from the beginning.
One must-have item includes a point of sale (POS) system. A POS system will not only keep track of all transactions but can keep up with inventory tracking as well. No more keeping physical lists and doing constant audits. Your team can focus their efforts elsewhere.
Staffing a restaurant and keeping up with employee scheduling is another time-consuming process ripe for automation. Software like ZoomShift streamlines the scheduling process so you can easily track your employee's shifts and run payroll in a fraction of the time.
4. Start Interviewing Early
People are your greatest resource in any business but especially in a restaurant. Often you only get one chance at a first impression which makes hiring the right people paramount to a successful restaurant opening. Ideally, you'd start hiring a few months out but no later than 30 days, so you're fully staffed come opening day.
The main qualities to look for in a candidate are punctuality, reliability, and curiosity. If they show up on time, ask questions, and can be relied upon in most situations, you've found a winner. Finding someone who's a self-starter and will finish their work and immediately find more to do is worth a premium price. Finding such people boils down to asking the right interview questions.
5. Plan a Memorable Grand Opening
Everyone's heard the statistics that say most restaurants fail in their first year. Instead of letting that dissuade you, focus on making sure you don't become part of the statistic. To do so, it's imperative that you get the word out about your new restaurant.
Host a grand opening that will help your restaurant explode onto the scene. Invite influential people and make it a big party. Give away prizes, free food, or free drinks. Make it an event people will remember for years to come and give them a reason to come back and bring their friends next time.
Opening a restaurant may seem overwhelming, but if you tackle things one at a time and bring enthusiasm to every task, you'll find it much more enjoyable.
What's missing from our restaurant opening checklist? Let us know in the comments below:

JD enjoys teaching people how to use ZoomShift to save time spent on scheduling. He's curious, likes learning new things everyday and playing the guitar (although it's a work in progress).