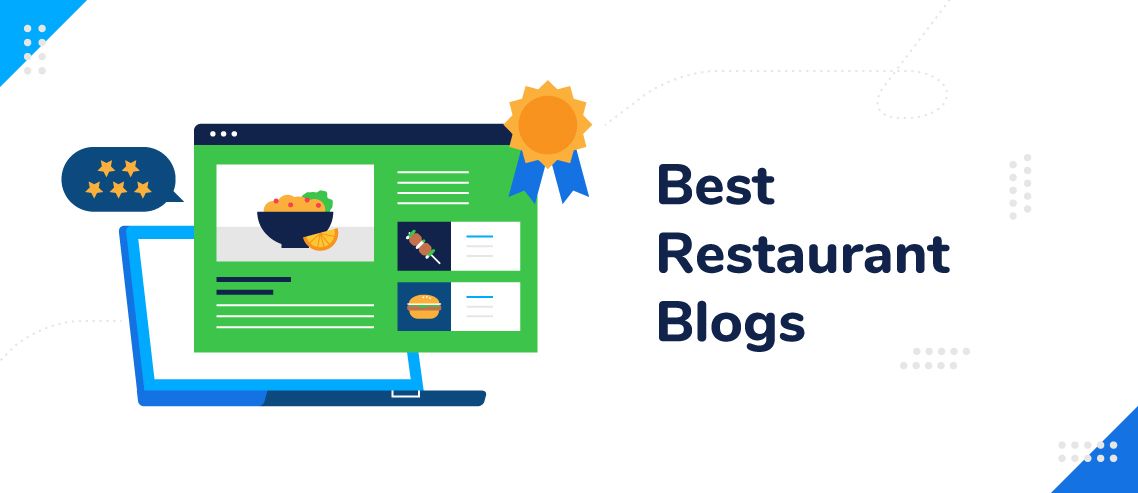 Opening, growing and marketing a restaurant requires a high level of risk, expertise and dedication. To increase a restaurateur's chance of succeeding, we have compiled a list of restaurant blogs that provide a wealth of valuable and relevant information and insights. Here are 20 of the best restaurant blogs at present:
1. Modern Restaurant Management
Modern Restaurant Management (MRM) is an online magazine covering all aspects of restaurant operations from marketing to design to technology. MRM features expert insights from industry thought leaders as well as news and research.
Must Read: What Now? COVID-19 Survival Guide for Restaurants
2. MarketMan
MarketMan helps restaurants keep costs under control and manage inventory efficiently by automating back of house operations. Our cloud-based platform plugs right into every major accounting and POS system and offers real-time inventory tracking, pricing, menus, supplier management, advanced reporting, and more.
Must Read: How to Efficiently Manage Your Restaurant Kitchen Inventory Today
3. eZee
Founded in 2006, eZee is one of the very few hospitality technology providers in the world to develop and offer end-to-end hotel and restaurant solutions. Aiming to empower small to mid-sized independent hotels and hotel chains with simple and profitable businesses, eZee has a stronghold on R&D and is introducing innovations in its solutions jointly with its parent company, Yanolja – the travel tech unicorn of South Korea.
Must Read: No-cost Creative Restaurant Marketing Strategies for 2021

4. Restaurant Den
When the team at Restaurant Den isn't designing new websites or setting up online ordering systems for restaurants, they're helping restaurant owners by teaching them how to get the most out of their website, social media and online marketing channels through their blog. If you're interested in taking your restaurant's online presence to the next level, this blog will help you learn how to do just that.
Must Read: 50 Amazing Restaurant Website Design Examples
5. Foodable Network
Foodable is the leading premium video, podcast, and virtual event network, focusing on restaurant and hospitality professionals. With the most extensive video, podcast, and virtual event library in foodservice, the mission to educate and inform the industry is a crucial driver for the Foodable team. This mission is now more critical than ever as the restaurant industry begins its recovery, and premium content is rising to the top of the industry in consumption and engagement.
Must Watch: "Trickle Down Liquidation" & The Fed | Danielle DiMartino Booth
6. Squadle
Squadle is a technology company committed to delivering flexible, user-friendly applications that enable multi-unit operators, convenience stores, and retailers to simplify complex operations and streamline food safety. By combining its proprietary digital checklists, patented sensor automation, and machine vision technology with its customer-first approach, Squadle delivers intuitive, out-of-the-box ready products. Squadle's customers operate tens of thousands of locations worldwide and include the largest and most respected brands in their industries.
Must Read: The Ultimate Guide to Digital Food Safety
7. 2nd Kitchen
The 2ndKitchen blog is all about the future of the restaurant industry and how to run day-to-day operations of your restaurant. What sets the 2ndKitchen blog apart is its focus on virtual restaurants, and how to grow online orders through virtual brands and having your food menu served in other businesses.
Must Read: An Ultimate Guide to Ghost Kitchens in 2021
8. ChowNow
The COVID-19 pandemic has made delivery a critical part of business operations, but it can be difficult to get delivery right. In this blog from ChowNow, they break down the 7 things you need to ensure delivery is successful at your restaurant.
Must Read:
7 Essentials for a Successful Restaurant Delivery Business
9. ZoomShift
Learn how to manage restaurants better and more efficiently by following the ZoomShift blog. While there is a clear focus on the restaurant industry, the blog is a great resource for any managers out there. From restaurant employee scheduling and restaurant marketing tips, to restaurant management tips and cost cutting ideas are just some of the topics that is covered on the blog. Another awesome resource they have worth checking out is the small business glossary. Unsure of some business terms and sayings? Then the small business glossary is there to help.
Must Read: Split Shifts: The Ultimate Guide for Restaurant Scheduling
10. BentoBox
BentoBox is a website, eCommerce and marketing platform for restaurants. Over 6,000 restaurants worldwide rely on BentoBox to drive high-margin revenue and connect with guests through their websites, including those of José Andrés's ThinkFoodGroup and Danny Meyer's Union Square Hospitality Group. BentoBox provides restaurants with powerful tools such as direct online ordering and the ability to sell gift cards, merchandise, catering, tickets and more directly through their website.
Must Read: How Restaurants Can Adapt Outdoor Dining as Cold Weather Looms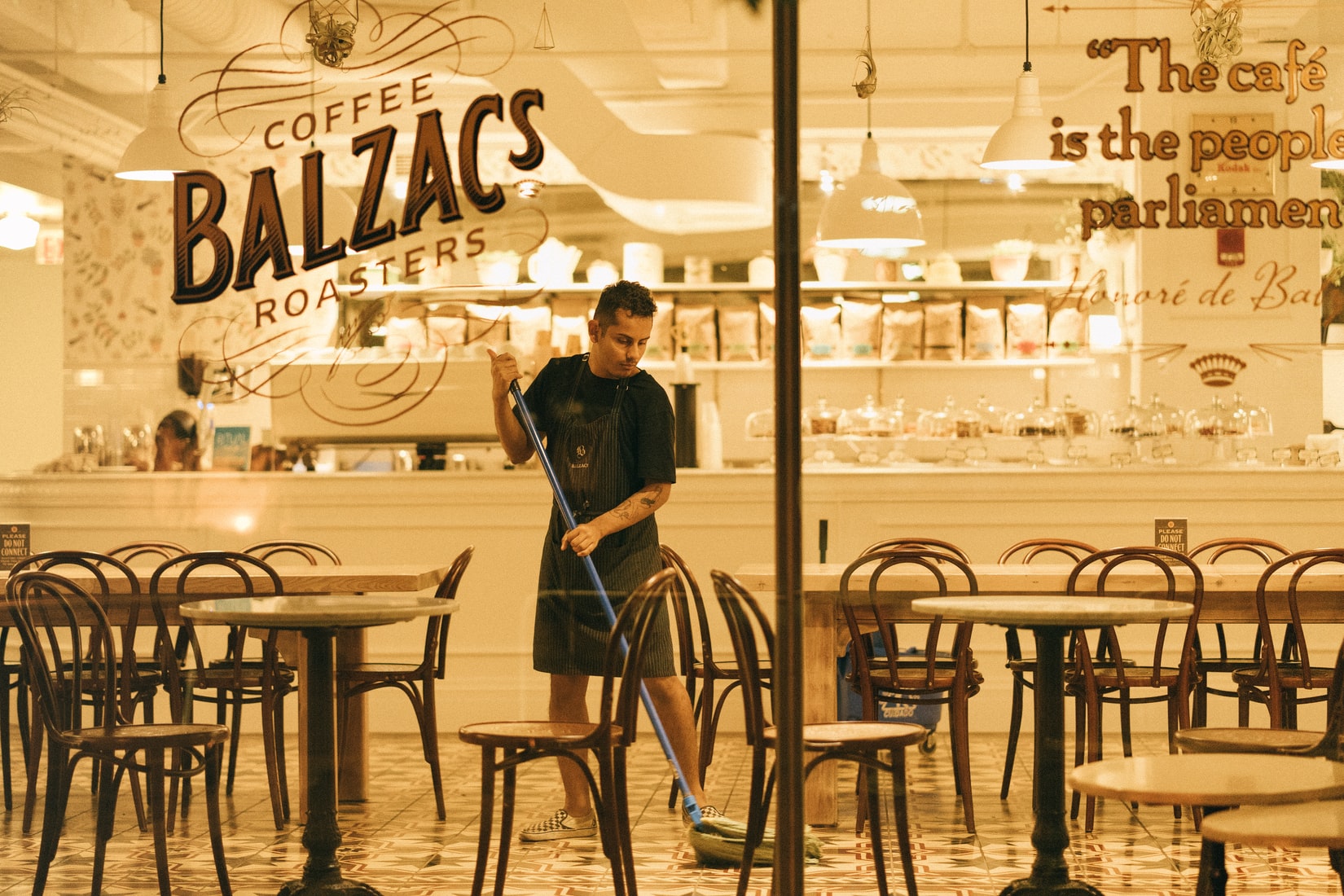 11. The Restaurant Manifesto
The Restaurant Manifesto is a great resource for people who love to dine out. Find tips on how to engage better with staff, humorous essays about restaurant life and commentary on the state of the industry. Industry insiders will give you the scoop on how to make the most of your dining experiences.
Must Read: Being a Paying Customer Isn't Good Enough Anymore
12. FastCasual
FastCasual has been the fast growing segment of the restaurant industry. FastCasual offers the convenience of self-service without the complete service of full dining, serving higher quality food than traditional quick service. FastCasual combines the best practices of quick service and casual dining combined.
Must Read: 2020 Fast Casual Top 100 Movers & Shakers
13. Perfect Daily Grind
Perfect Daily Grind is the world's leading voice for coffee. The publication is a must-read resource for anyone with an interest in the broader coffee sector, publishing content on everything from brewing and roasting to production and coffee trade. It provides real-life editorial content using insight from those who have direct experience at every stage of the supply chain.
Must Read:
Everything You Need to Know to Brew Great Pour Over Coffee

14. GastroGays
GastroGays is a food and food-led travel blog by writers Russell Alford and Patrick Hanlon. Through a mix of engaging features, travel guides, unique recipes, round-ups and interviews the pair explore via their taste buds and share their food approach through popular dishes that are accessible and eye-catching. The pair also produce and present a food podcast called Chew The Fat, available wherever you usually stream your pods.
Must Read: Traditional Irish Batch Bread Loaf Recipe
15. The Restaurant Times
The Restaurant Times is a one-stop destination for everything related to the F&B industry. It is an online publication covering a wide array of topics that serves as the ultimate guide for solving all your restaurant's requirements.
Must Read: How To Start A Restaurant Business In India – A Step By Step Guide
16. BackBar
Backbar is a bar inventory software platform focused on streamlining beverage management and improving cash flow for small and independent restaurant operators. Backbar provides a free service as well as paid plans and is available as an app on any mobile device. Learn more at getbackbar.com.
Must Read: How to Calculate and Lower Liquor Costs is one of their most visited blog posts and features insights on how bar operators can manage their costs along with a video on liquor cost formulas.
17. Restaurant Technology Guys
With over 115,000 podcast downloads, the Restaurant Technology Guys have established themselves as a leader in the field of restaurant technology information. Drawing from over 75 years of combined restaurant technology experience, the podcast and blog provide a wealth of information to an audience of tech savvy restaurant entrepreneurs, CEOs, operators and managers.
Must Read: Top Five Solutions from Restaurant Technology Guys
18. Restaurant Rockstars
Restaurant Rockstars helps restaurants on a global level build their "Dream Team" staff then train them to Serve & Sell, to understand their critical finances to Maximize Profit and provide best practices through the weekly Restaurant Rockstars Podcast. Roger is also a noted industry speaker who personally coaches restaurants to transform their operations.
Must Read:The Showbiz Approach To Hospitality
19. Tenzo
Tenzo is an analytics and sales forecasting platform for restaurants, bars and cafes. It integrates with your POS system, labour planner, and inventory management platform to bring all your restaurant data together in one app and send actionable insights to the right person at the right time on desktop or mobile.
Must Read:Sales forecasting for restaurants: how Tenzo is shaping the future
20. FSR Magazine
FSR is the magazine for tablesetters, including chefs, owners, executives, and industry leaders.
Must Read:The FSR 50
BONUS
21. MarginEdge
MarginEdge empowers restaurant owners/operators with daily reporting for visibility into their businesses and streamlined efficiencies across the back office. MarginEdge is the only restaurant management system to combine automatic invoice processing with POS and accounting integrations meaning we can produce reports like daily controllable P&Ls, recipe costs in real-time, price alerts, and theoretical usages vs. actuals. We work with nearly 2,000 restaurants nationwide, from QSR to Fine Dining.
Must Read: Case Study – Pomegranate Hospitality