JD Spinoza

JD Spinoza

JD enjoys teaching people how to use ZoomShift to save time spent on scheduling. He's curious, likes learning new things everyday and playing the guitar (although it's a work in progress).

Mar 03, 2021
Restaurant Customer Service – 17 Tips To Impress Your Customers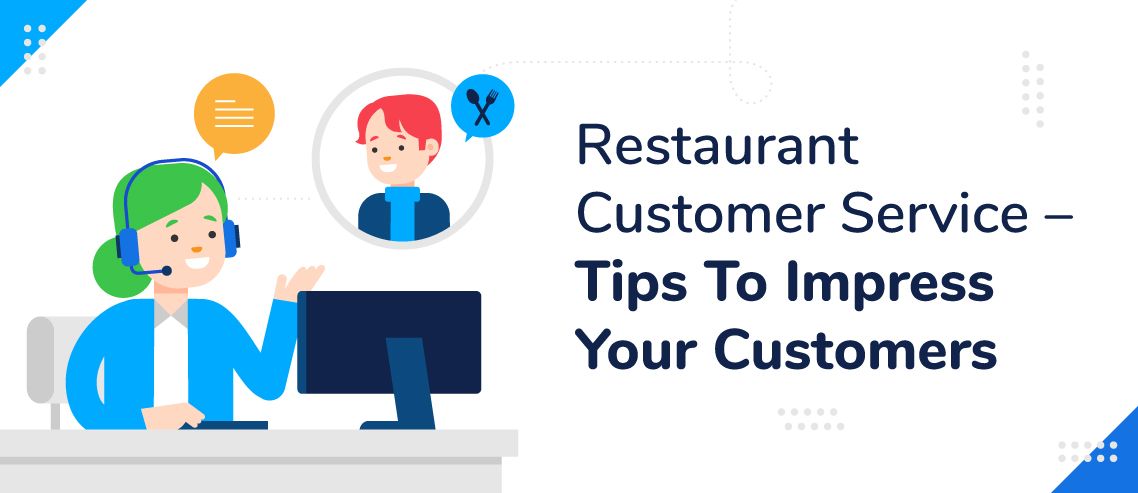 New research shows that 87% of consumers read online reviews for local businesses. Restaurants, in particular, have the most-viewed reviews.
It's safe to say that your customer's experience is more important than ever. You can't afford to have an off night, hire the wrong staff, or skimp on the little details that enhance your restaurant's ambiance and experience.
Doing so could mean forgoing profits, losing a customer for life, or worse – creating a detractor.
A detractor is someone who's unhappy with your restaurant, and will actively write bad reviews and tell people to steer clear from your restaurant.
The opposite of a detractor is a promoter. A promoter is someone who loves your restaurant and tells everyone they know about it. They bring their friends to eat with them, they cater from your restaurant for their wedding, and they stay loyal through thick and thin.
If you want your restaurant to thrive, then you need promoters – lots of them.
Top Tips To Impress Your Customers
A happy customer is a loyal customer. Keeping a customer happy is no small feat, though. Here are 17 tips that every restaurant manager can share with their employees to create happier customers and boost restaurant customer service.
1. When you have an angry customer it is always important to listen first and foremost. Sometimes customers just need to vent. Make sure to let a customer finish speaking before responding.
2. Speak with a friendly tone no matter what the situation is. It can sometimes be hard to do this, especially when you know the customer is wrong, but this is one of the most important parts of having great restaurant customer service.
3. Deep breaths go a long way towards calming nerves in a stressful situation with a customer and can prevent anger.
4. When a customer tells you what they want, always repeat the information back to them. This insures accuracy and makes the customer feel like you are listening.

5.  Try to never put an angry customer on hold. This can infuriate them further. If you must put them on hold make sure to apologize for having to do so and tell them how long they will be on hold for.
6. Always give your customers options. The more options, the happier the customer will be.
7. The University of Cardiff in Wales found that people who smiled felt happier. Since customers respond better to happy people, try smiling, even when you're down. Smiling can be the golden ticket to better restaurant customer service.

8. Warm up customers with a little small talk. Ask them how their day is going, point out that you like something about their outfit, complement them on their cute child, etc.
9. Got a Chatty Cathy on the line? The best tactic is to politely interrupt, then ask the customer a question about why they called. This will get them back on track.

11. Make sure that every customer is greeted as soon as they walk in.
12. Try to say 'yes' as much as possible.
13. Did something go wrong or take too long? Always apologize.
14. If your customer is mad, offering a free incentive is a good way to calm raw nerves.
15. Add something extra to the customer's bag or package, like a coupon, or thank you note, to make them feel you went the extra mile.
16. No matter if it is an email, letter or in-person dialog, always respond to customers promptly.
17. Talk to your customers through social media. They enjoy knowing your business isn't just some faceless corporation.
BONUS – Use awesome customer service tools like these.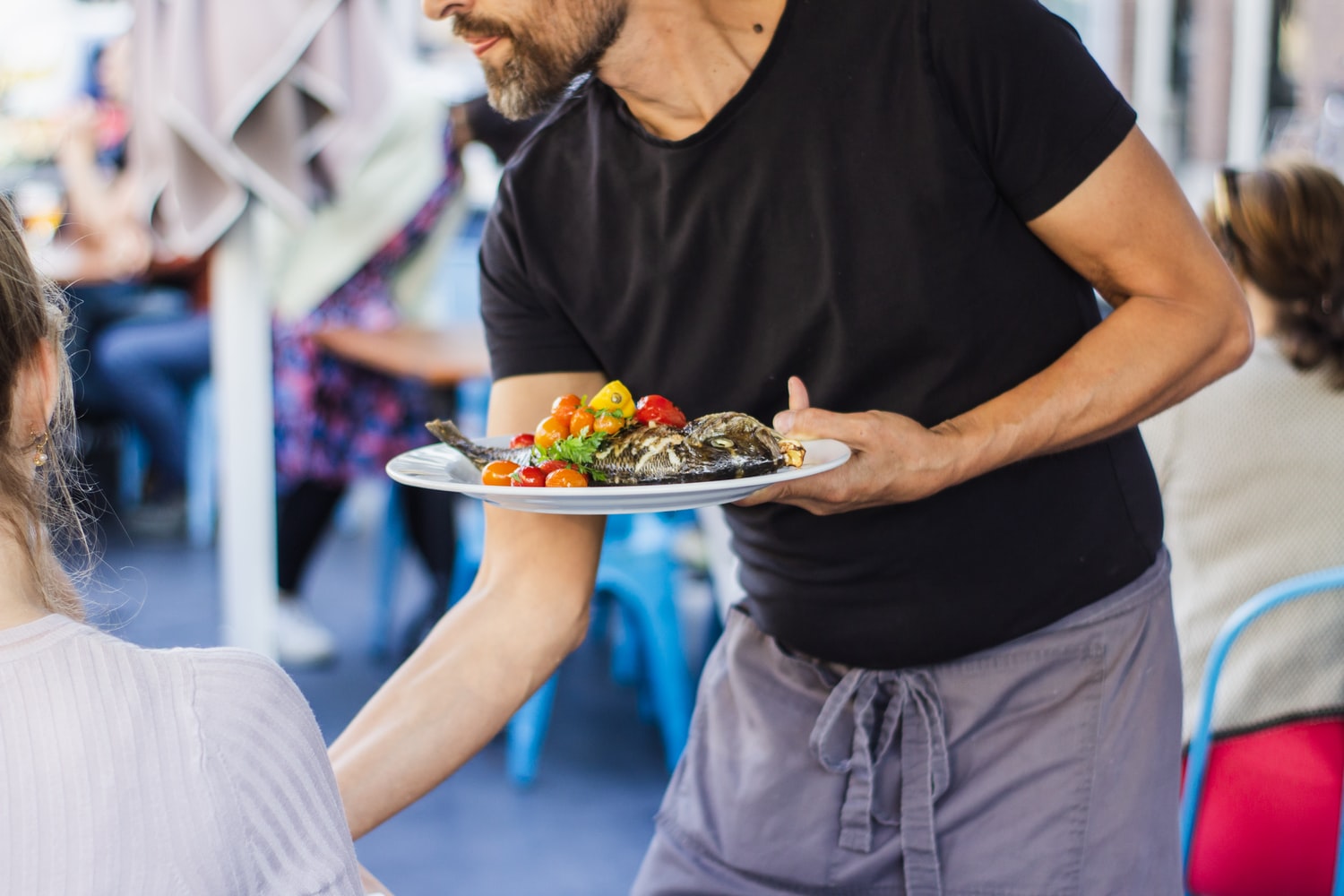 6 Best Practices For Great Restaurant Customer Service
1. Culture Is Everything, and it Takes Work
One week of training and a handbook isn't going to set your team up for long-term success. You have to put systems in place to ensure their success and enforce them at every turn. Without proper expectations, training, and guidelines, you might as well leave your patron's experience up to chance.
2. Invest in Technology
We're in the thick of the "have it your way" generation where people expect mobile apps, curbside delivery, contactless delivery, and text message wait line updates. Your customers want predictability and will happily pay for it, which is why a small investment in the right technology goes a long way.
3. Rehearse Problem Scenarios
No matter how hard you try, you'll always fall short of at least a few of your customers' expectations. Food will be late, overcooked, undercooked, or they'll have poor service. How your staff responds in moments like this can create a customer for life or a detractor for life. Make it a point to train all staff on how best to respond to each unique scenario.
4. Enhance the Waiting Experience
Customers hate waiting, so why not enhance the experience by providing a cozy place to relax and unwind while they wait. A comfortable waiting area might include a bar so they can get refreshments as they wait. Consider offering free food like popcorn, peanuts, or other inexpensive finger foods.
5. Actively Reward Your Team
When people go the extra mile, they should get recognition for it. Gift cards, free food, extra PTO, or even a shoutout in front of their peers go a long way. When people feel the incentive to enhance their customer's experience, great things happen.
6. Don't Skip the Table Touches
Having a manager or senior staff member walk the floor and ask questions is a wonderful way to enhance the customer experience. Especially, if they ask more direct questions like "was your steak cooked to the right temperature?" or "has your server been attentive?" Questions like that tend to elicit greater quality responses.
Do you operate a restaurant? You're in good company. We make beautifully simple restaurant scheduling software.
JD enjoys teaching people how to use ZoomShift to save time spent on scheduling. He's curious, likes learning new things everyday and playing the guitar (although it's a work in progress).