JD Spinoza

JD Spinoza

JD enjoys teaching people how to use ZoomShift to save time spent on scheduling. He's curious, likes learning new things everyday and playing the guitar (although it's a work in progress).

Apr 30, 2021
Restaurant Website Design: The Ultimate Guide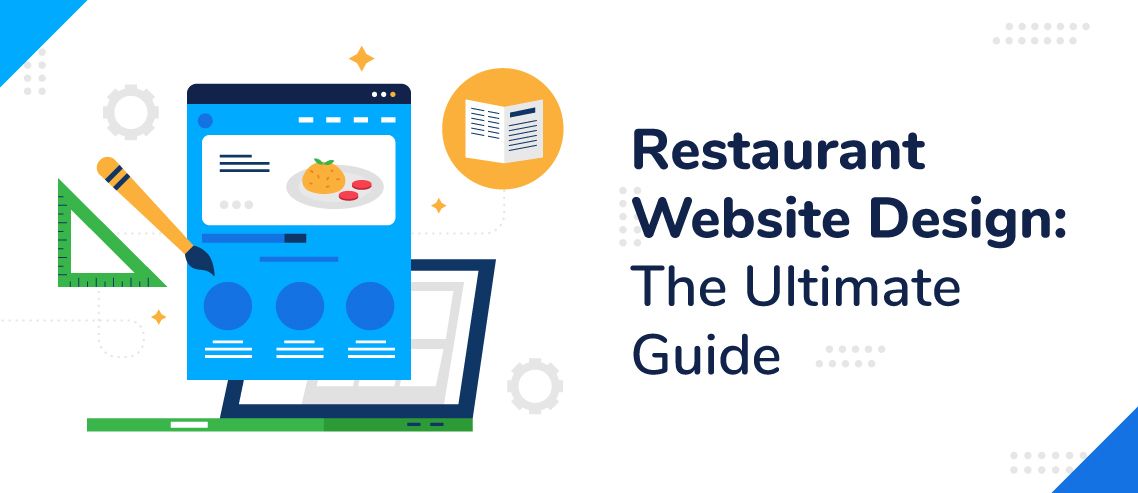 You have tons of 5-star reviews on Google, and your Facebook page has your restaurant's menu, phone number, directions, and more.
So, why do you need a website for your restaurant?
Technically, you don't. Many restaurants get by just fine without them. However, there are many benefits to building a website for your restaurant, such as:
Lower advertising costs since you don't have to pay to advertise specials and other services as you do with social media or search engine advertising
Social proof, testimonials, and awards can all be posted on your website
Increased brand awareness through search engine rankings
The ability to sell gift cards and merchandise, as well as give patrons the ability to place online orders or reserve tables
The list goes on, and so does the upside of having a website for your restaurant. Here's your ultimate guide to designing your website:
How to Create a Restaurant Website
When starting on your journey to get a website for your restaurant, you've got two options: make it yourself or hire a professional. Here's a look at what both entail:
Hiring Developers
No experience is needed, and you can get a completely custom website in a matter of days or weeks.
It's a lower time investment on your part, but you will have to pay more since someone else is doing the heavy lifting.
Do-It-Yourself (DIY)
You'll need a general understanding of how websites are built, including buying and registering your domain, connecting it to a hosting service, and setting up other services like email.
You'll have to learn how basic website builders work because learning to code from scratch takes months, if not years.
You won't be able to customize your website entirely, but you can get close with the right website builder and the various add-ons available.
You'll pay less upfront, but the ongoing maintenance costs are about the same.
Ultimately, building your own website is a viable option if your budget is limited and you don't need anything completely custom. But if you consider the number of hours that you'll spend building the website along with your hourly rate, it might also make more sense to hire a professional. Better yet use a website builder that will create a high-quality website for your business.

What Are the Best Website Builders for Restaurants?
The barrier to creating a website has never been lower, thanks to the dozens of user-friendly website builders available on the market. Here are just a few to consider:
Every website builder comes with its own nuances that'll require a little time investment to figure out. When you get stuck, there's usually plenty of YouTube tutorials that can help get the most out of your investment.
How Much Do Restaurants Pay for Websites?
As with all things in life, the answer varies. The ideal would be a cheap, high-quality website that's finished fast. Many designers like to say that you can pick two of these, but you can't have all three.
The designing, coding, testing, release, and maintenance all factor in heavily. It also depends on how many pages and how many "add-ons" like online ordering you want.
Finally, where your designer operates is a factor. A web designer in India might cost 1/10th the price of a New York designer. It's also true that you get what you pay for, so the cheapest option isn't necessarily the wisest.
Ultimately, you can expect to pay as little as a few hundred dollars for a designer to toss your logo and content onto a template website and call it a day. Or you can pay $2,000+ to get something mostly custom built from scratch.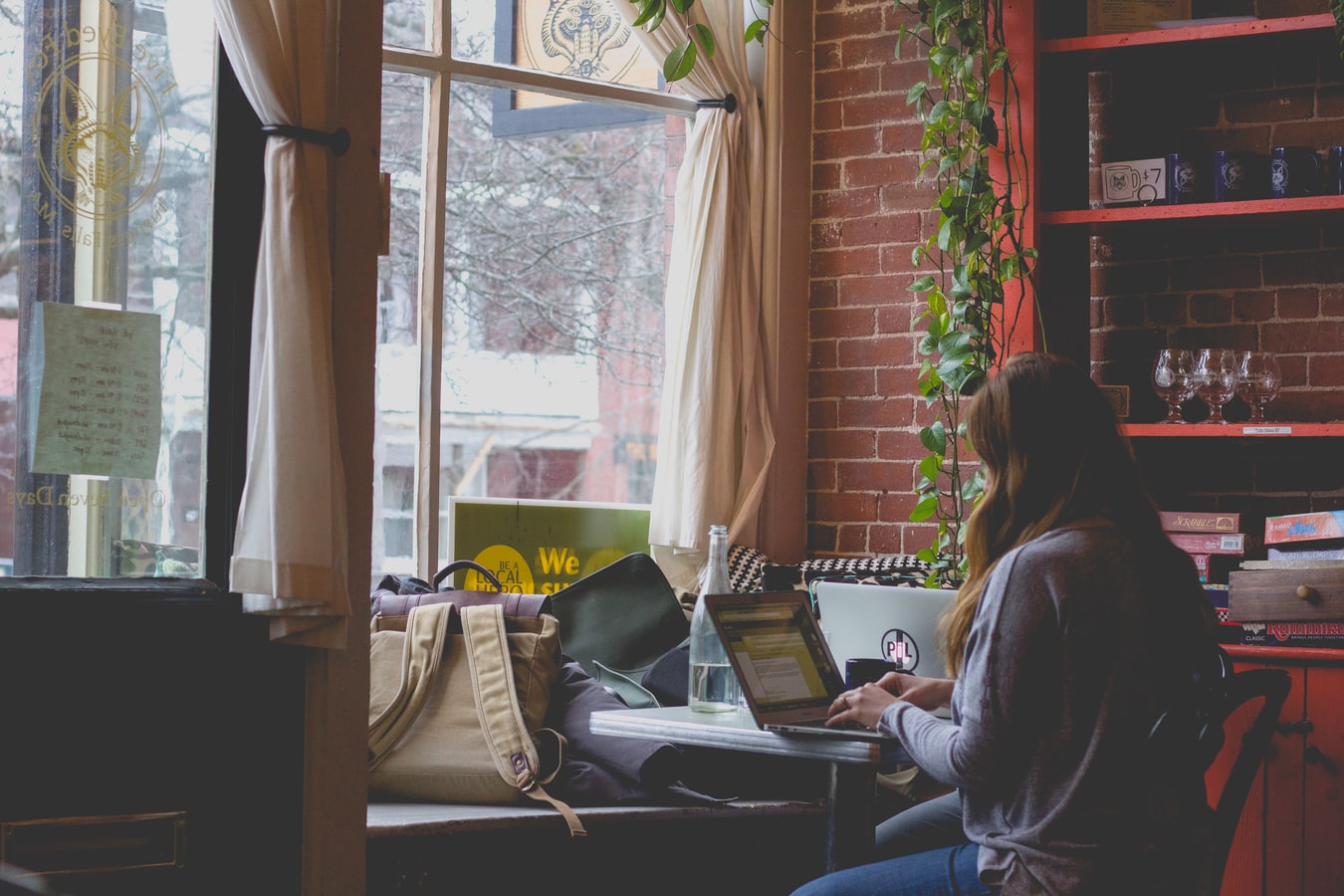 5 Top Restaurant Website Design Examples
To help you on your journey to creating the best restaurant website, we've gathered five unique websites to inspire you:
1. Italian Fine Dining in Georgia
Coletta Italian Food & Wine built a website where their family-style meals are the focus. You get high-quality photos of all their vibrant food strewn across wooden tables and paired with wine. Above the fold, all you see is food and an "Order Online" button to guide your purchase.
2. Vibrant Caribbean Food in NYC
Miss Lily's knows that people don't just come for the food, but for the atmosphere. With their website, they made their restaurant the focus by showcasing rotating images of the colorful bar, dining areas, and where they play music.
3. Going Green in Canada
Green Rebel is all about being authentic. Their website shows real people and real raw ingredients. Up top, you get a looping video of both, and as you scroll, you get super high-quality resolution images of the natural ingredients they use in their dishes that give off a fresh and healthy vibe.
4. Fresh Cuisine in London
Trullo takes their fresh ingredients from raw through the entire prep process on their website to tell a compelling story about their food. Each hour, they're either proofing sourdough for the oven or printing new menus for the day since their options vary daily.
5. Sizzling Simplicity in Texas
Franklin BBQ is world-renowned for their BBQ, so naturally, they showcase a big cafeteria tray of the best they have to offer on the front of their website. Below that, you get a "serving the best barbecue in the known universe" review, their hours, and location. It doesn't get much more simple than that.
Finishing Touches
Restaurants are a dime a dozen. They're on every street corner across the world, and most are decent at best at what they do. What truly separates them from the competition is the story they tell their patrons, the fresh ingredients they use, how they are managed and the dining experience offered.
Your website is a big part of that brand image and gives you a voice and creative outlet that's entirely yours.

Why are you building a website for your restaurant? Tell us in the comments below:
JD enjoys teaching people how to use ZoomShift to save time spent on scheduling. He's curious, likes learning new things everyday and playing the guitar (although it's a work in progress).