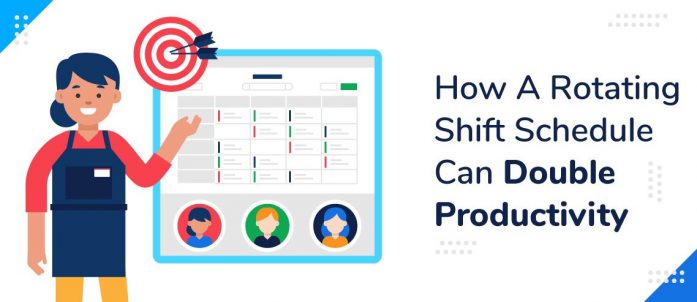 If your doors are open sixteen, eighteen, or even twenty-four hours in a day, then you probably struggle from time to time with your staff scheduling.
Finding workers willing to work late night hours for extended periods of time is a constant battle. People want to be at home with their families. They want a consistent sleep schedule and some semblance of social life.
How do you keep your output high and keep your staff happy and engaged simultaneously?
Rotating shifts are the solution.
This set-up allows everyone to take turns working early, mid-day, and late shifts.
And there's nothing new about them. Lots of industries use rotating shifts:
Defense contractors and military personnel
Hospitality management such as hotel concierge or service staff
Transportation services such as bus drivers and rental car services
Utility providers such as utility workers
First responders such as 911 operators, police, and firefighters
Manufacturing such as production managers and factory workers
Retail such as store associations, department managers, and gas station attendants
Restaurants with 24-hour service or late night service
Rotating shifts keep things fresh. Working the night shift from time to time eradicates your commute, gives you a chance to experience a slower shift, and gives you an opportunity to work with different people. The day shift gives you a normal sleep schedule and more time with your friends and family.
Here are some of the benefits and best practices for implementing a rotating shift schedule. Without any further ado, let's dive deep and find how you streamline your shift rotation:
Benefits of Implementing A Rotating Shift Schedule
1. Evenly Distributes Talent & Expertise
An often overlooked benefit to rotating shifts is the ability to spread your high performers amongst all shift variations.
Someone with special skills may be in high demand for various projects, and having them periodically rotate into different shifts can prevent unnecessarily hiring subject matter experts (SME) you don't need.
Plus, service-based businesses get a chance to ensure their customers have a great experience no matter what time of day.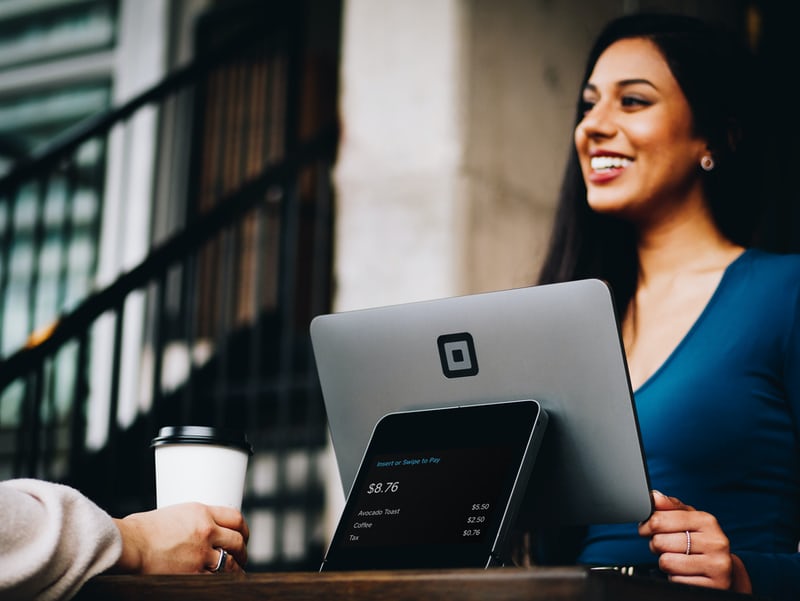 2. Improve Morale, Cohesiveness, and Collaboration
A lot of companies operate with multiple shifts running around the clock. Here's a common shift schedule example:
Day shift: 8 AM to 5 PM
Night Shift: 4 PM to 1 AM
Graveyard Shift: 12 AM to 9 AM
Manufacturing and construction companies are common examples here. Ensure you're up to date with all the top construction management software on the market with our in-depth blog post.
Naturally, the night shift and the graveyard shift are the least popular. Having one subset of employees take the less desirable shifts can create a divide at work. One that can lower morale, lower productivity, and even generate animosity between shifts.
With a rotating shift schedule, every employee takes turns taking on a less desirable shift, which has the opposite effect.
Happy workers are more productive. That's a fact.
Therefore, investing in a structure that boosts morale – or at the very least evenly distributes the pain – is going to pay off in the long run. Working different shift times also means that employees get to interact with a broader mix of people ranging from customers, suppliers, vendors, associates, and other business partners.
Some rotating shifts can compose 12-hour cycles with additional days off. They sound more daunting, but in reality, they offer greater flexibility and longer stretches of days off. Police officers and nurses are common examples here.
3. Increase Operational Efficiency
Arguably the greatest benefit of rotating shifts is to the company itself. Sure, rotating shifts boost morale and keep things on an even keel, but the biggest benefit is having employees working around the clock.
With rotating shifts, you get to keep all hours covered while still providing ample time off. There's also a reduction or downright elimination of production disruptions that occur with shift changes. This is especially true if you overlap shifts by one hour, so there's a natural transition.
Safety and risk mitigation is also a bonus factor with rotating shifts. With a balanced schedule, you'll see fewer errors and accidents. Restaurant and service jobs also benefit because everyone gets an opportunity to earn more during peak hours. People can also train during non-peak times, which will improve your staff's productivity and effectiveness.
Rotating Shift Best Practices
No matter the industry, creating a successful rotating shift schedule boils down to a few best practices:
Consistent start and end times for same-week shifts
Sufficient time between shifts to accommodate a full sleep cycle
Shift swapping opportunities and flexible arrangements
Scheduling with plenty of advanced notice
Over-communication of scheduling and shift changes
Careers that involve late-night shift work are challenging. There are health concerns, social implications, and productivity often suffers. Yet, late shifts are just the nature of some industries and professions. We simply need certain people working around the clock to keep us safe and keep our economy moving.
On the bright side, good leaders can implement rotating shifts that will alleviate a lot of the heartache that comes with late-night shift work. When they're built with care and empathy, neither the employee nor the business suffers.
Save Time and Money — Implement a Rotating Shift Software
Use an all-in-one platform like ZoomShift for employee scheduling to boost transparency and make it easier to process shift changes. ZoomShift keeps your staff accountable by keeping the schedule, shift preferences, and communication all in one place.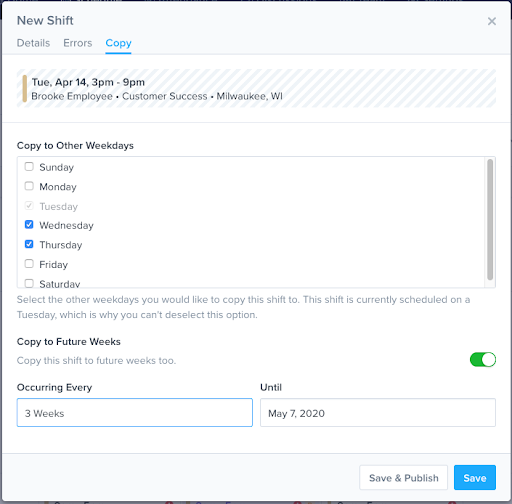 It also makes it incredibly easy to create shift schedules weeks or months in advance, thanks to the built-in shift template feature. Empower your team to swap shifts if the rotating schedule doesn't suit. Notify your team with open shifts when you need extra help.
Building employee schedules can be chaotic. Things can slip through the cracks – staff availability preferences, time off requests, last-minute call-ins.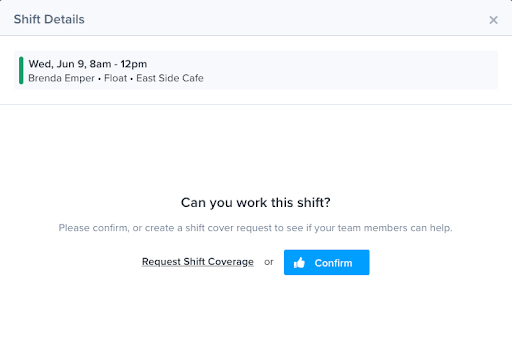 ZoomShift's employee scheduling software keeps it all in one place.
1. View availability, time offs, shift swaps, and events from one place.
2. Create schedules by day, week, and month.
3. Copy schedules weekly and apply-templates.
4. Manage paid time off
5. Export timesheet in one click
Try your hand at building a rotating shift in ZoomShift. It'll take less time than you think, and it could double or triple your productivity while simultaneously boosting employee morale. It's truly a win-win!