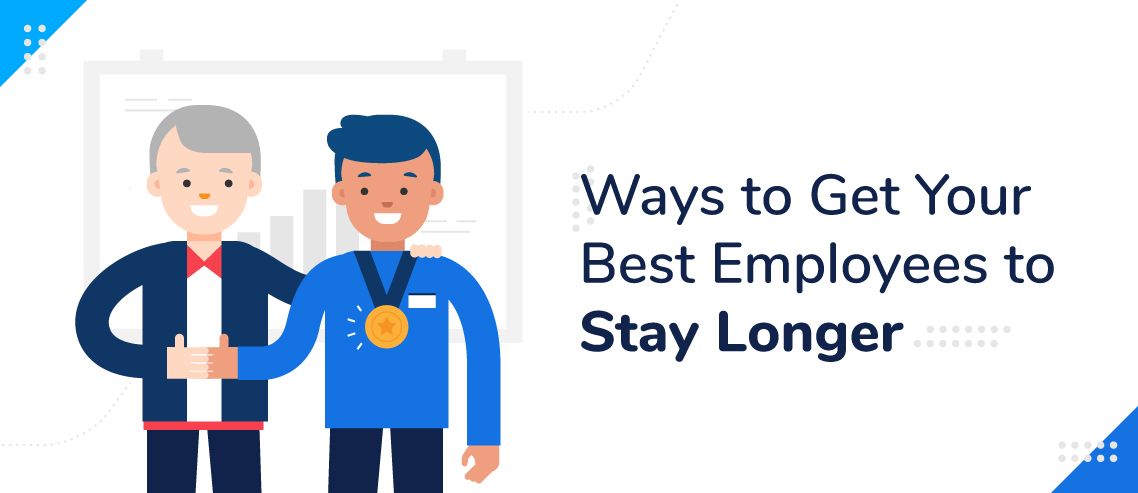 One of the most challenging parts of running a business is finding and keeping talent you can count on. Unfortunately, some restaurants continue to be plagued with disengaged, barely-getting-by employees who do the minimum needed to keep their job. Hopefully your restaurant isn't one of them. To be successful, you know you need staff you can count on in all kinds of circumstances. And while finding and hiring the best talent for your business is one job, it's equally important to keep your best employees happy so they'll continue to make your restaurant the best place it can be.
Here are some ways to make sure your best employees stay:
1. Recognize their efforts
There's nothing better than your boss telling you they recognize how hard you've been working and what a great job you've done. It's not always easy to find the time to pat each of your employees on the back, but the truth is that it is one of the most effective things you can do to keep your employees engaged and happy.

It's sure to brighten their day and make them feel like they're an invaluable part of your organization.
2. Keep challenging them
When employees are bored on the job, they're unproductive and can let their standards slip. It's a careful balance, but challenging your employees enough so they continue to learn and stretch their skills while still being efficient at key tasks is critical in their happiness on the job. And, it may even lead to additional customers for you.
Check in with employees regularly to see how they are managing their workload. When the time is right, offer growth opportunities and additional responsibilities that show how valuable they are to your organization. When you put your trust in employees to take on new tasks, you're sending a message that you trust their abilities.
3. Keep lines of communication open
Often times, employees leave a job or company because they're not sure they have the support and the ear of the management team. It's critical that each of your employees know that they are valued and that you are available to support them.

You can also consider having "on call" hours, when employees can reach you on your cell phone to talk about important matters.
4. Empower them to make decisions
No one benefits when employees feel their hands are tied when it comes to everyday operational decisions. In order to do their job efficiently, meet customer expectations and have a positive employment experience, your employees need to know they're trusted enough to handle all kinds of decisions within your business.
It can be helpful to review "best practices" or preferred processes with employees from time to time to be sure everyone is following the same standards. When you do this, you'll find your business can run efficiently with variable teams, and also that your employees feel happy and empowered as a key part of your business. Do you give them power over their own work schedule?
5. Foster and reward employee development
Most employees are extra motivated by their ability to grow within your organization – whether that means taking on additional shifts or expanding into an entirely new role. By encouraging these ambitious employees, and offering ways for them to expand their knowledge about the company, you'll show that you're invested in their future and that you care about their goals.

This will make them feel like an even more important part of the business – and when they feel valued, they'll help share your mission.
6. Offer small, personal perks
Hourly wages aren't the only incentive that will motivate your employees to do their best work, and to stick around for the long haul. Small perks can be a great way to remind employees on a daily basis that their work is valued and that their presence makes a difference.
Most restaurants offer their employees free or discounted meals during shifts, but have you thought about offering a family & friends discount as well? This way, employees will feel motivated to bring their family and extended network in for a meal – exposing more people to your business and providing a positive experience that they can share with others. Other small perks like small holiday gifts or extra time off as reward for a job well done can help make your employees' experience more rewarding.
7. Offer schedule control and flexibility
Another reason employees leave a company is because their manager isn't willing or able to work with them responsively on schedule needs. And while this is a crucial part of an employee's experience at work, it can be difficult for some employees to proactively bring it to your attention.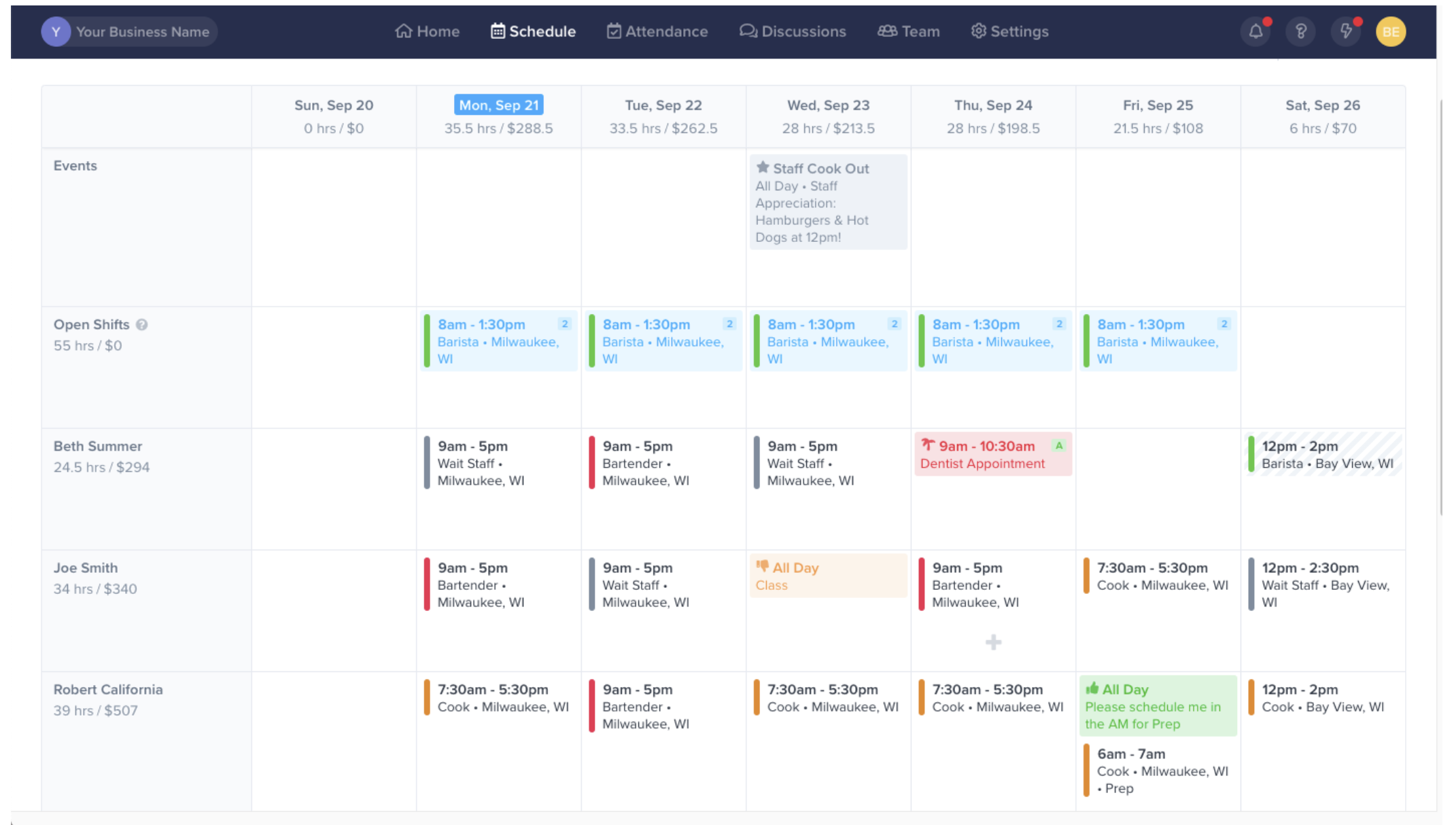 Investing in a shared scheduling platform such as ZoomShift helps give your employees access to the scheduling system so that they can notify you in real-time of changes or updates. And keeping this system transparent shows your employees that you value their input and respect their role in your company.