JD Spinoza

JD Spinoza

JD enjoys teaching people how to use ZoomShift to save time spent on scheduling. He's curious, likes learning new things everyday and playing the guitar (although it's a work in progress).

Jan 21, 2021
How to Write a Restaurant Mission Statement (with Examples)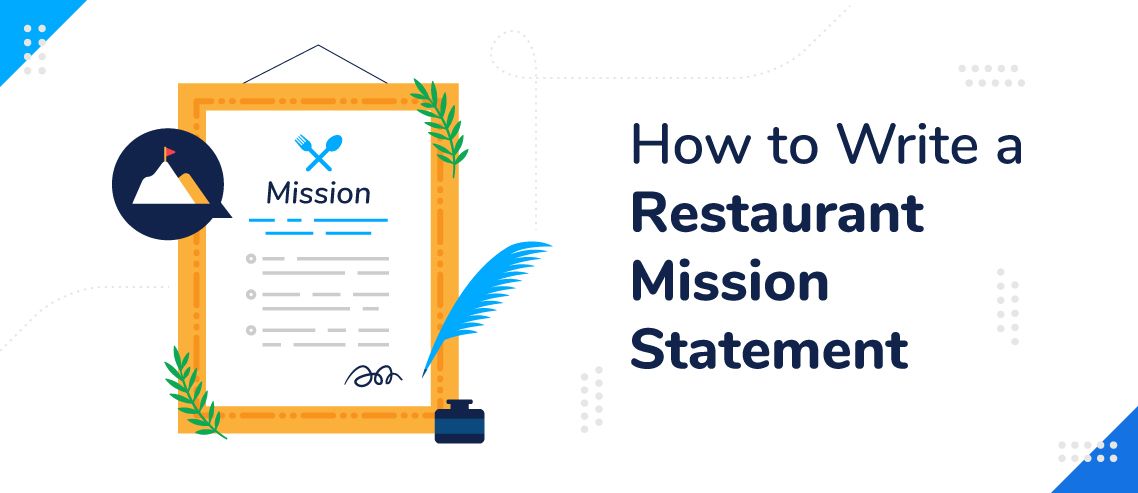 Most iconic brands these days have a mission statement, and the restaurant industry is no exception.
You'll often see them in one sentence fragments, like Chipotle with their goal of providing "food with integrity." These days, restaurants are expanding on these quips and showcasing a mission statement alongside their values.
Chipotle has an entire webpage dedicated to them.
This begs several questions:
What exactly is a mission statement?
Are they feel-good statements? Or do they actually mean something?
And where does one begin when it comes to writing one?
Let's explore these questions and more together:
What Is a Restaurant Mission Statement?
The Oxford definition of a mission statement is a "formal summary of the aims and values of a company, organization, or individual."
Put plainly, a mission statement gives your restaurant a purpose.
It showcases not what you do but why you do it. In fact, mission statements originated in the non-profit sector of the world as a means of guiding their actions. For-profits adopted the approach to foster a brand image and give their employees and fans a sense of identity and greater purpose.
A lot of people misunderstand the difference between mission and vision statements and end up using them interchangeably by mistake. While mission statements describe why you do what you do, a vision statement describes the restaurant's goals.
Restaurants should ideally have both a mission and vision statement because they will help guide all business decisions.

Steps To Writing a Restaurant Mission Statement
Before sitting down to write your mission statement, it's important to point out that there's technically no right or wrong way to do it. It's essentially a sentence or paragraph that gives insiders and outsiders a greater understanding of why you exist and how you make a difference in the world.
That being said, here are some tips to get your gears turning:
Step 1: What do we do?
Don't get too deep or fancy here. Keeping it basic frees you from industry jargon or unnecessary fluff.
Step 2: Who do we serve?
Whatever you do, don't say "everyone." Your target audience should be more specific than that. Think about your restaurant patrons. Who are they? Why do they eat at your restaurant over others? What's unique about them or unifies them?
Step 3: How do we serve them?
Here's where it begins getting deeper. You know what you do and who you serve, but how you do it is what separates you from other restaurants. If you sell pizza, your list of competitors is endless. Yet, it's likely that you have your own spin on things, which is why people choose you over the competition.
Think about the experience you provide, the way you make people feel, and how someone would rationalize picking you over the other options.
Step 4: What are our goals?
Are you purely motivated by profit, or are there greater goals you hope to achieve? Perhaps you want to provide free meals to 10,000 people a year and can only do that by expanding your restaurant. Or maybe you want to be the first all-organic restaurant in your town. No matter the reason, write it down and don't hold back.
Step 5: What do we believe in?
Now, it's time to add a human touch to the restaurant and share your passion. Start by jotting down some values that you and your team find important. Think about what the competition does that you don't agree with and explain why you're different.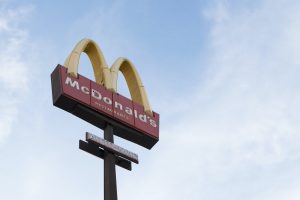 Restaurant Mission Statement Examples
By now, you should have the ammunition needed for a mission statement that resonates with your team and your customers. To help spark your creative juices, here are some notable examples that may inspire you:
The globally iconic McDonalds has the highest sales in America, and they have a fitting mission statement:
"Our mission is to make delicious feel-good moments easy for everyone. This is how we uniquely feed and foster communities. We serve delicious food, people feel good about eating, with convenient locations and hours and affordable prices, and by working hard to offer the speed, choice, and personalization our customers expect. At our best, we don't just serve food, we serve moments of feel-good, all with the lighthearted, unpretentious, welcoming, dependable personality consumers know and love."
Originally named the St. Louis Bread Company, Panera Bread is the healthy fast food option in America with its soups, salads, and quinoa bowls.
"We believe that good food brings out the best in all of us —food that not only tastes good, but leaves you feeling good too. At Panera, we invite you to experience freshly prepared, wholesome meals in a warm and welcoming environment, served by people who care. To us, this is what good eating is all about and why we love what we do. Our approach to good food is guided by our values: We believe in 'food as it should be;' we are transparent; we deliver freshness; and we serve food that we feel good about serving our own families."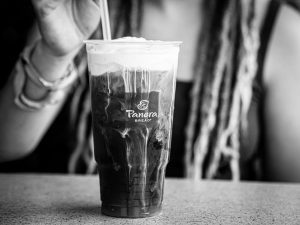 The Tex Mex titan Chili's is a staple of American cuisine and understandably rakes in impressive sales in the casual dining space.
"Our mission is to deliver Fresh Tex and Fresh Mex flavors like no place else. Our passion is making people feel special. We want you to leave Chili's feeling better than when you came in. We started chillin' and grillin' in 1975… we've had some practice.
Quality Dining is an organization built on a family-centered foundation, so it shouldn't surprise you to learn our Chiliheads (team members) are like family and we'll treat you that way too. You're experience matters to us. And the good time you'll have at our Chili's restaurants? That's on the house."

Summary
The hardest part of writing a mission statement for your restaurant is sitting down to write. If you've followed along until now, then you're halfway there. Don't feel like you have to start from scratch. Research brands that inspire you and find their mission statement so you can get a feel for how yours should flow and make people feel too.
What's the most fitting mission statement you've ever read? Tell us in the comments below:
JD enjoys teaching people how to use ZoomShift to save time spent on scheduling. He's curious, likes learning new things everyday and playing the guitar (although it's a work in progress).