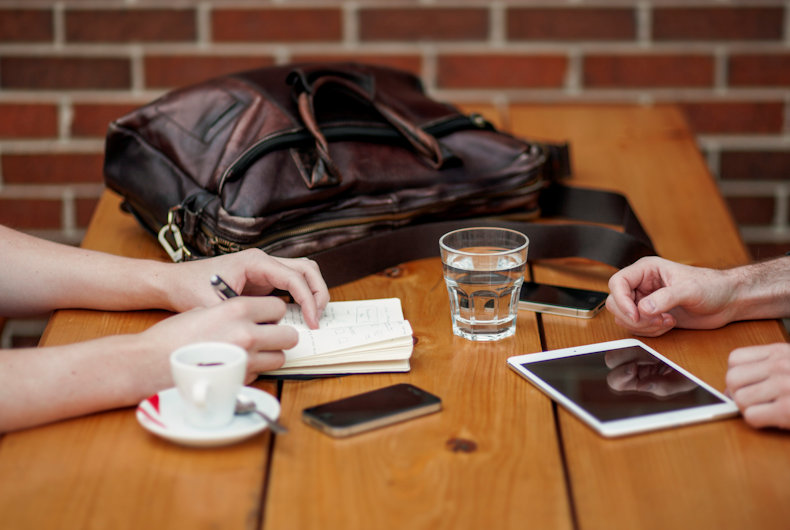 Opening your own restaurant is an exciting time.
If you've been thinking about starting a restaurant, it's probably been a dream of yours for a long while.
You've planned the menu, sketched out the look of your dining room and imagined the crowds flowing in.
That's a great dream, and it's a good time to open a restaurant. But first, you have to make some serious business plans. After all, your goal is to make money, right?
To help you through the process, we ask the question, "How much does it really cost to start a restaurant."
If you know the answer to this question, you are better able to make plans and stick to them. Knowing how much it will cost helps you avoid spending too much money in the beginning.
What's It Cost?
Let's get right to it.
According to a recent survey, the median cost to open a restaurant is $275,000. That equates to about $3,046 per seat.
On the lower end, you can expect to spend about $125,000, and on the higher end, the cost rises to $555,000.
If you are buying your building, you can expect that cost to jump to $425,000 or $3,734 per seat.
In this same survey, most of the respondents said their costs were 15% above their projected budget when using these median costs.
It is worth noting that every restaurant is unique, and the cost per square foot to open yours may vary greatly. Things that can affect the cost are service style, décor, size, location and menu.
Now, let's look at where you can expect to spend your money.
Décor
Whether you're undergoing extensive remodeling, or you're just decorating your restaurant space to fit with your theme, this can be a costly expense.
When it comes to your décor, make a budget and stick with it. You can do wonders with fresh paint, lighting, greenery and upholstery upgrades.
Always include an overage allowance and contingency plan, especially when remodeling as you can count on the unexpected.
Permits
You will need permits and licenses for your new restaurant. Find out what you need and how much it will cost so you can put it in your budget.
Another thing to consider is that acquiring the necessary permits and licenses can often be laborious and time-consuming. Be sure and plan for the amount of time it can take.
Technology
It can be easy to want it all when it comes to technology. But, do you really need it all?
When it comes to iPads for ordering, point of sale systems or table kiosks, be sure that you really need them. Assess your business model and see if they fit.
If so, you need to budget for the costs of this technology. Do research the prices from several different companies to save all the money you can.
Equipment
You don't have to buy all new equipment to outfit your new restaurant. Second-hand options are available and usually for a reasonable price. You might even happen onto equipment from a failed restaurant that is fairly new.
Be careful about overspending when buying equipment. Only buy what you need, not what you "want."
You want the right equipment in your kitchen so your chef can prepare your meals with ease.
Other options when buying equipment include financing. Find a reputable company that works with restaurant startups to get started.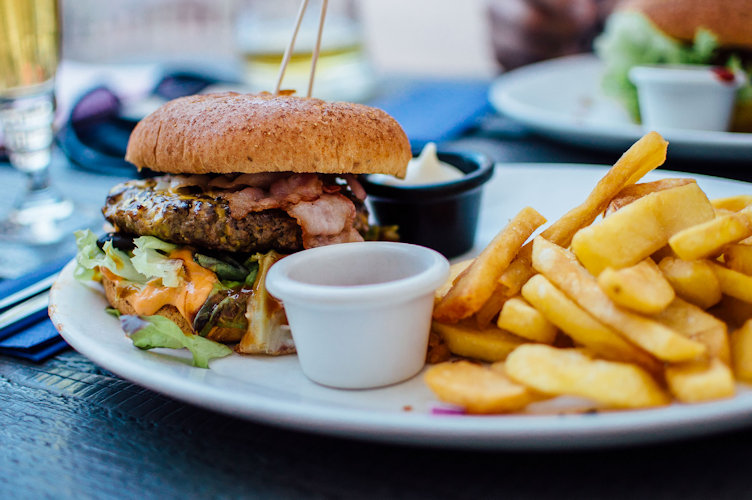 Hiring and Training
Don't overlook the cost of finding experienced, hard-working employees for your new restaurant.
Not only will you spend time and money on the hiring process, but training costs money as well.
When it comes to hiring, think about job posting advertisements, time spent interviewing and onboarding.
On the training side, this is one area where you don't want to skimp. Ensure your staff is fully comfortable with your menu, your policies and procedures.
In addition, consider hiring someone to train your staff on customer service. It can give your restaurant a leg up on the competition.
You also want to factor in payroll costs which usually amount to 20-25% of your revenue.
Food Costs
Your largest ongoing costs are in your food and beverages.
Negotiate with food vendors for the best pricing. Usually their first offer isn't a firm offer.
Your food costs should run you between 25-40% of your revenue, depending on your restaurant type. For example, fast casual costs less.
Be sure to plan on the higher end until you've been in business awhile and have a handle on food costs.
Sales and Marketing
You must have a website. This is a given and should be factored into the cost of starting your restaurant.
Perhaps you know someone, and you can barter web services for food. If not, shop around and find a quality designer.
You want to leverage the Internet. Think social media platforms and digital advertising. Facebook and other platforms offer low-cost advertising options.
Write a blog, hand out flyers and network. Build in marketing costs such as media creation, web hosting and printing.
To Conclude
Congratulations on your decision to start a restaurant.
Make a business plan, create a budget and stick to it. Be careful of cost overruns and have a contingency in your budget.
If you take these steps to understand what it really costs to start a restaurant, you'll be well on your way to opening the restaurant of your dreams.
**Did you open your own restaurant? Did your costs fall in line with the median listed here? Did you run into any stumbling blocks? We'd love to hear your story along with tips for our customers!**