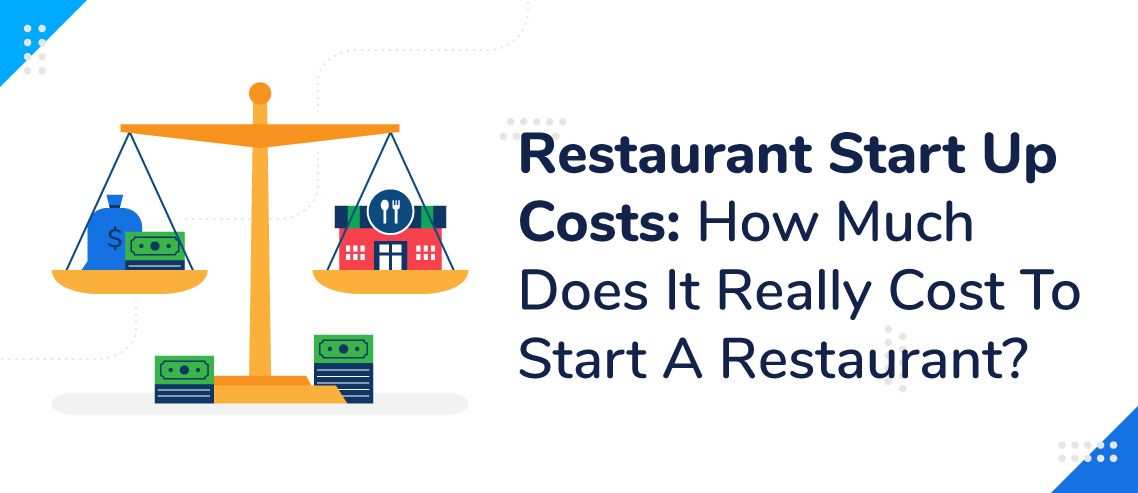 Opening your own restaurant is an exciting time.
If you've been thinking about starting a restaurant, it's probably been a dream of yours for a long while.
Starting a new restaurant is no small feat. Between getting all the paperwork in order, deciding how you'll design the place, and figuring out all the recipes for your dishes, there's a lot involved.
And that's before you even get to the money aspect – of course, starting up a restaurant costs quite a bit of money. For many, this is the biggest obstacle to realizing their culinary dreams.
But it doesn't have to be this way. By understanding how much you'll need to get your restaurant started, you can work out a plan to raise the money and get your business off the ground.
What Are Restaurant Startup Costs?
Restaurant start up costs are all of the expenses associated with getting your restaurant up and running. That includes purchases like tables and chairs, kitchen equipment, cash registers, and the property your restaurant will be housed in.
In total, the median cost to open a restaurant is $375,500, which comes out to $3,586 per seat or $113 per square foot. However, restaurants can be opened for much less or much more. The amount that you'll need to pay depends largely on the size of your ambitions – if you want to open a huge, high-end, luxury restaurant in the heart of Manhattan, you could easily end up with starting costs totaling millions of dollars.

Different Parts of the Restaurant That Require Funding
To get a better idea of what specifically you'll need to get funding for, here's a list of typical startup costs:
1. Property
You can't get a restaurant started if you don't have a property to start it in. Luckily, you typically won't need to buy a building outright. Instead, you can either lease the property or mortgage it.
However, in both cases, you'll still need to provide either a lease security or a downpayment, so you'll still need to be able to come up with some cash up front.
2. Equipment
Every restaurant needs equipment. Between stoves, ovens, sinks, blenders, cutting boards, and beyond, stocking a restaurant full of cooking tools can quickly add up to a hefty bill.
And don't forget about equipment for the rest of your restaurant – you'll still need a cash register!
3. Inventory
If you want to serve food, you'll need ingredients. While inventory costs will remain a constant throughout the life of your restaurant, you'll need to stock up before your grand opening as well.
4. Furnishings
Assuming you're opening a sit-down restaurant, you're going to need to invest in some furnishings. At the very least, you'll likely want some stools or other seating that guests can use as they wait for their order. Alongside the furniture, you'll also need to buy forks, knives, plates, and other eating utensils.
5. Technology
These days, it's important to make sure that your restaurant is tech-enabled. Patrons have come to expect easy online ordering, online reservations, and more, so you'll want to invest in technology that can handle all that.
6. Decor
A restaurant experience isn't just about the food, it's about the ambience: the mood lighting, the pictures on the wall, and the jukebox in the corner of the room that adds a cool 1950's vibe. If you want your restaurant to be successful, you'll have to buy some decor to create an unforgettable experience for your guests.
7. Marketing
Who is going to come to your restaurant if you never get the word out? Spending some money on marketing is necessary if you want your grand opening to have a crowd that's more than just your friends and family.
8. Licenses and Permits
Even though it may not be glamorous, you're going to have to file quite a bit of paperwork to get your restaurant up and running. And with that paperwork comes a bunch of fees. While this will likely be one of your lowest startup costs, it's still something you'll need to consider in your budget. Check your local government guidelines to find out exactly which restaurant licenses and permits you need.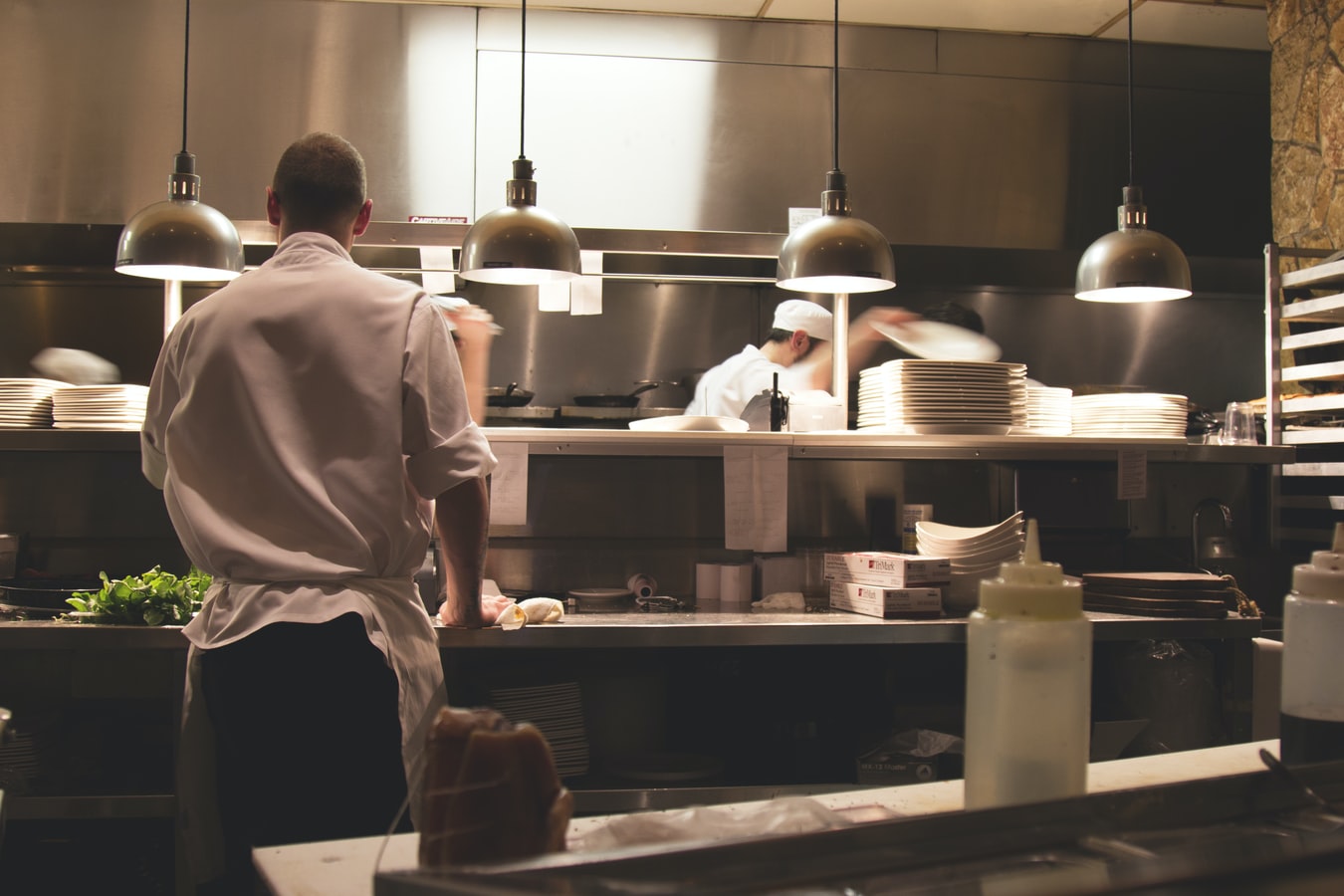 9. Legal Fees
Whether it's for applying for permits or for getting your business structure set up, many restaurant owners will want to enlist the help of an experienced attorney to make sure they're starting their business off on the right foot.
10. Accessibility Features
It's important that your restaurant can be enjoyed by everyone. Make sure that your restaurant has necessary accessibility features, like ramps for wheelchairs.
How to Raise Funds for Restaurant Startup Costs
In most cases, a budding restaurateur won't have enough money to cover all these costs just lying around in cash somewhere. However, there are several ways that you can go about raising money to cover them.
Here are some popular ways that people raise the funds required to kick off their restaurant dreams.
1. Apply for a Loan
Getting a bank loan is one of the most common ways that budding entrepreneurs come up with the funds for their culinary endeavors. There are quite a few options out there, ranging from business loans from private banks to federally insured SBA loans.
Unfortunately, getting a loan that covers your startup costs can sometimes be rather difficult, especially if you have no prior business experience. However, it's a good option that's worth looking into.
2. Find an Investor
One of the best ways to get your restaurant started is to find an investor that will provide some or all of the money you need to turn your ideas into realities. If you do find one, you will likely have to offer something in return, like a certain amount of equity.
This is one of the most difficult ways to raise funds for the simple fact that there aren't that many investors around. That said, it's always worth giving it a shot.
3. Use Crowdfunding
Crowdfunding platforms, like Kickstarter, have changed business funding forever. To crowdfund your business, you'll need to get the word out and raise donations, typically by using an established platform.
Usually, you'll also have to provide some sort of incentive to donors, like a free t-shirt, a free meal, or something similar.
4. Borrow Money From Family and Friends
If you happen to know enough well-off people in your social circle, be they family, friends, or coworkers, you can always see if they'd be willing to contribute to your startup funds. Sometimes, this can cover the full bill, but in others, it will just cover a portion.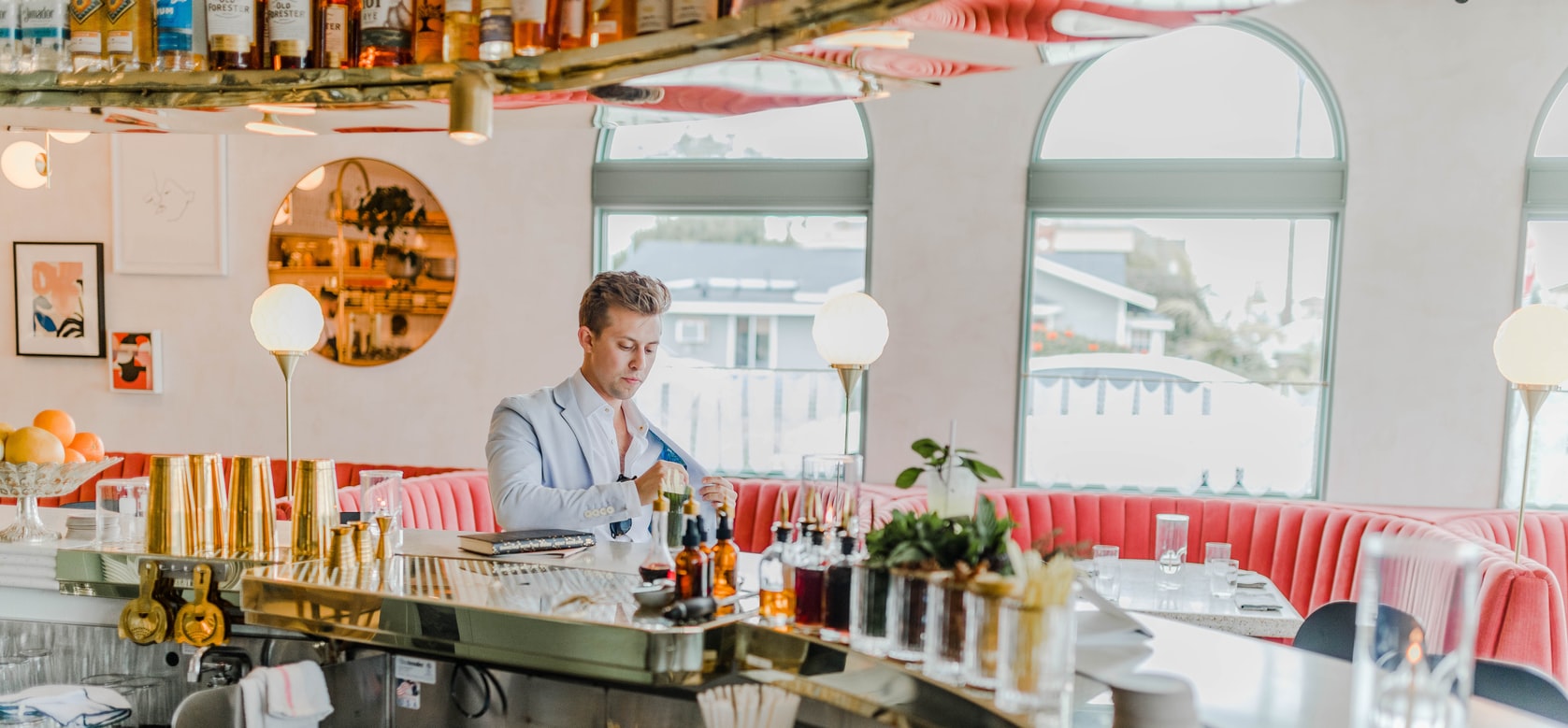 Restaurant Startup Costs Checklist
As you go about making your startup plans, make sure you keep the following costs in mind:
Property
Equipment
Marketing
Inventory
Technology (reservation system, etc)
Decorations
Furnishings (tables, chairs, etc.)
Lease security/downpayment
Licenses/permits
Legal fees
Accessibility features

Key Takeaways
Starting a restaurant costs money, and getting the required funds is often one of the biggest obstacles to turning your culinary dreams into reality.
However, there are lots of ways that you can get the funds, so don't let the difficulty discourage you from pursuing your passion. It may be a challenge, but it's not an impossibility, and if you really want to get into the restaurant business, there's almost always a way to make it happen.
**Did you open your own restaurant? Did your costs fall in line with the median listed here? Did you run into any stumbling blocks? We'd love to hear your story along with tips for our customers!**