JD Spinoza

JD Spinoza

JD enjoys teaching people how to use ZoomShift to save time spent on scheduling. He's curious, likes learning new things everyday and playing the guitar (although it's a work in progress).

Jun 04, 2021
Restaurant Licenses: 12 Permits You Need To Open a Restaurant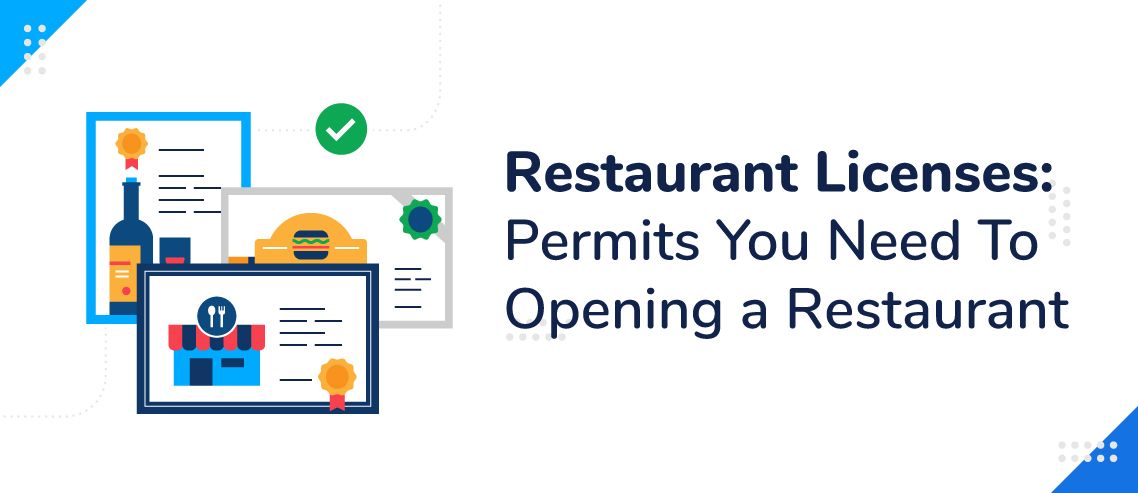 For many, opening a restaurant is a dream come true. Between the visions of happy customers enjoying a scrumptious feast, satisfied customers making lasting memories with their families, and mouthwatering scents wafting through the air, it can be quite disappointing when the daydreams are interrupted by…paperwork and obtaining the right restaurant licenses.
For all the excitement and fulfillment that becoming a restaurateur can bring you, it also brings with it the joys of bureaucracy and pencil pushing. If you want to open your own restaurant, there's no way around it: you're going to need to get a bunch of licenses and permits.
Making sense of all the documentation you need to get your restaurant up and running can be a bit overwhelming, so we've put together this guide to help you figure out what restaurant licenses you'll need to get started with.
Licenses and Permits You Need to Open a Restaurant
1. Business License
All United States businesses need to obtain a business license if they want to legally operate within the country.
However, business licenses are distributed state by state, not by the federal government. As a result, regulations and requirements vary by jurisdiction.
To get a business license, you'll need to look up your state's requirements. Typically, there is a small processing fee.
2. Employer Identification Number (EIN)
An employer identification number (EIN) is essentially a social security number for businesses. All US businesses are required to have one so that they can comply with tax law.
The EIN is conferred by the IRS, and it operates on the federal level. To get your EIN, you can apply through the IRS website.
3. Certificate of Occupancy (CO)
A certificate of occupancy (CO) is a legal document that verifies that a structure meets all local building codes and is fit for use and occupancy. Unlike the other two permits we've covered so far, this one operates neither on the state nor federal level, but at the local level.
Getting a certificate of occupancy requires a building inspection. You'll need to apply to your local government for this permit.

4. Food Service License
A food service license allows you to serve food made on-site. This license is granted on a state level, so the exact name may vary depending on your jurisdiction.
Receiving this license requires filling out some paperwork with your state and passing a health inspection. There is also usually a fee associated with the application.
5. Sign Permit
Depending on your local laws, you may also need a sign permit. This permit can be required for any type of sign, even a permanent one that simply states your restaurant's name.
This permit is issued on the local level, so you'll need to consult your local government to see whether a sign permit is necessary for your restaurant.
6. Music License
This isn't technically one singular license, but if you want to play any copyrighted music in your restaurant, you'll need to ensure that you are paying the proper licensing fees. Otherwise, you will be violating copyright law.
The two most popular ways to do this are to pay PROs, like ASCAP and BMI, directly or two signup for a monthly subscription service that allocates the fees for you.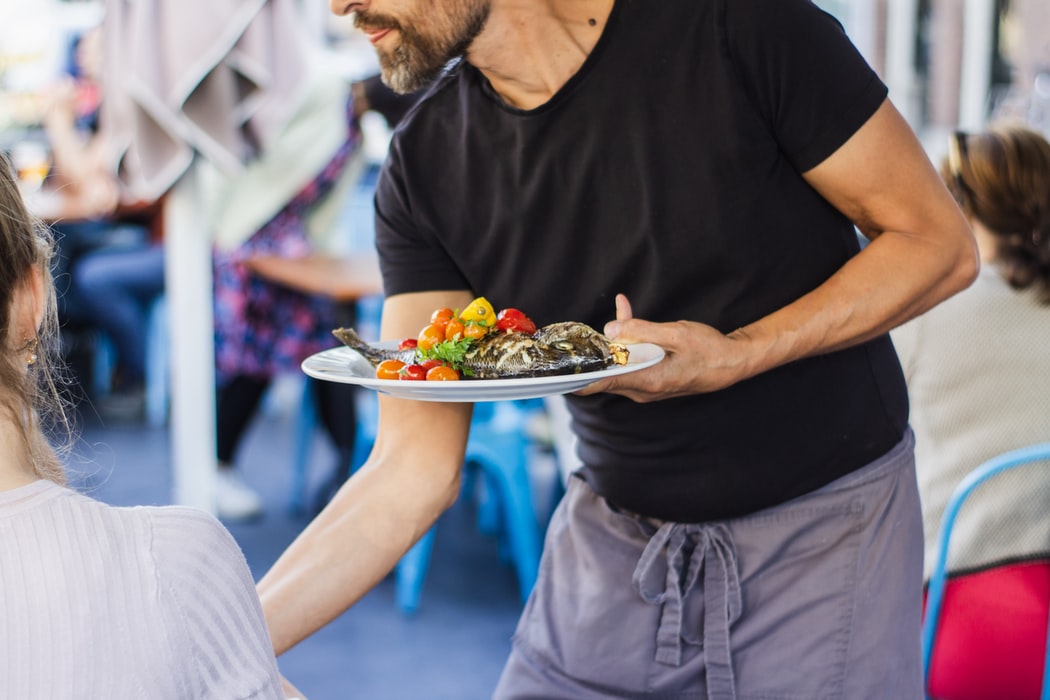 7. Seller's/Resale Permit
A resale permit helps you avoid being double taxed on items that you plan to sell and collect tax on. For example, you can use a resale permit to buy food inventory tax-free since you are planning to collect tax on it when you sell it as a meal.
This permit is also often referred to as a resale permit.
To apply for a resale permit, contact your local government.
8. Building Health Permit
A building health permit is a document that states that your building complies with all applicable sanitation and health laws. In many cases, this is only needed when the building is a new construction.
Whether you need this permit will depend on what state and city you are in, so check your local laws and regulations.
9. Employee Health/Food Handler's Permit
Employee health permits are issued on a per-employee basis, not on a per-restaurant basis. That means that you'll need a separate permit for every employee you hire. It is sometimes referred to as a food handler's permit.
Once each employee passes a state-approved restaurant food safety course, they can receive this permit. There is typically a small processing charge.
10. Liquor License
If you want to sell alcoholic beverages at your restaurant, you will need to obtain a liquor license. This license is administered at the state level, and there are typically several different kinds you can choose from depending on various features of your business (whether you're a bar or restaurant, if you plan to allow BYOB, etc.)
To get a liquor license, contact your state government to determine what specific license you'll need.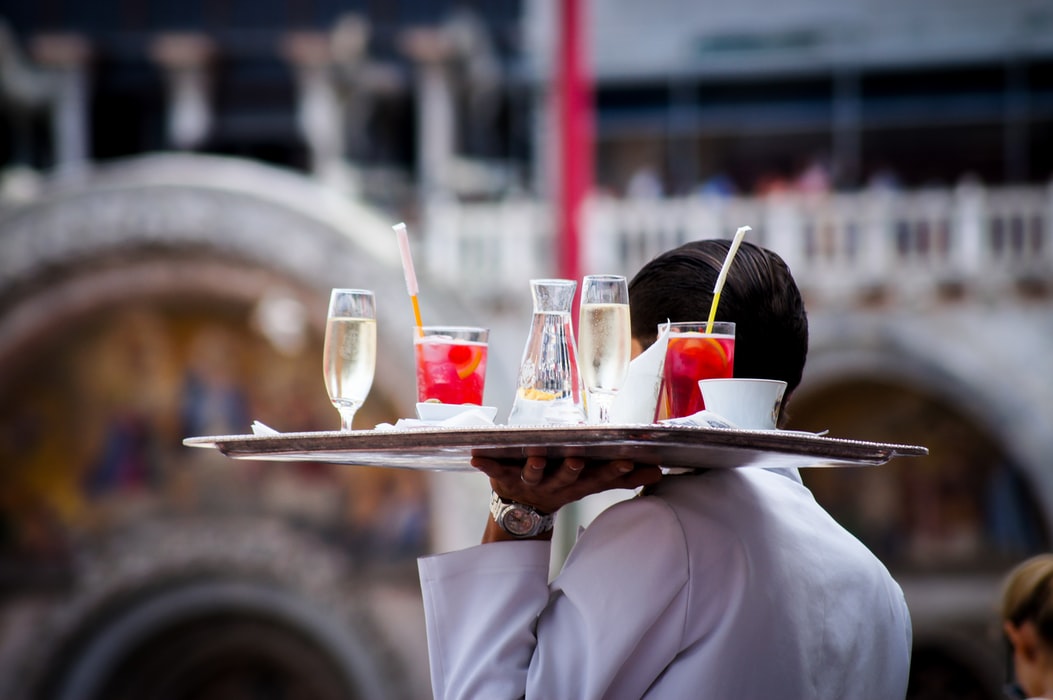 11. Valet Parking Permit
A valet parking permit is required in some cities if you want your restaurant to include valet service. For many restaurants, this won't be necessary, but it can be a nice touch for higher-end establishments.
To apply for a valet parking permit, look into your local government's regulations.
12. Dumpster Placement Permit
A dumpster permit is typically required only if you want to place a dumpster on the side of a road or on a piece of public property. If you want to place a dumpster in your parking lot or behind your restaurant, a permit is usually not necessary. However, you should always check with your local government to make sure.
The Bottom Line
As exciting as opening a restaurant can be, not every step of the process is a thrill ride. Make sure you take the time to carefully apply for all the appropriate restaurant licenses.  Look through all the legal requirements for opening a business in your area, so that you don't end up on the wrong side of the law.

JD enjoys teaching people how to use ZoomShift to save time spent on scheduling. He's curious, likes learning new things everyday and playing the guitar (although it's a work in progress).