Managing employees is a challenging task even when all of your employees work under one roof. But, spread them out a bit into different locations across town or even in other states, and the challenge seems to magnify itself.
If you have a lot of employees to keep track of, your success depends on careful shift planning and time management skills.
In this article, we look at how to manage multiple teams in multiple locations. But, first, let's examine some of the challenges.
Multiple Location Challenges
Managing multiple locations creates a set of challenges. We highlight them here:
– Out of sight, out of mind. When you are busy at your primary location, you might find it hard to give your teams in other locations your attention.
– Spontaneous communication is absent. Think about your hallway meetings. All of your communication must now be planned.
– Time delays with things that can't be emailed or sent electronically.
– Collaboration takes a different look. Rather than sitting around a table together, your teams might meet digitally.
– Lack of team camaraderie. It's a challenge to get everyone to feel like they're part of the same team, especially if one location outperforms another.
– Supervision is difficult. You don't have first-hand access to their proper business hours, attire, or on-the- job performance.
Now that we've reviewed the challenges, let's look at ways to overcome them.
Put Systems in Place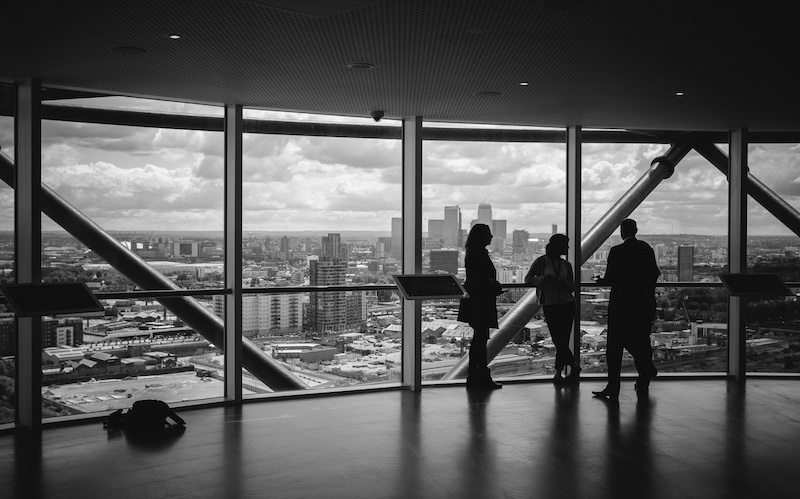 Create an organizational structure. You must have a structure or system in place to standardize your means of communication, operations and productivity.
You can start by duplicating each locations office. If possible, set them up in a similar fashion. This makes the transfer back and forth of employees easier to manage, and it makes it easier for you to supervise. Plus, your employees will feel right at home in whatever location they find themselves.
Create a structure that outlines a clear chain of command with responsibilities, boundaries and authority. Be specific when creating the structure so there is no room for interpretation.
Finally, create a system of checks and balances to measure each employee and hold them accountable to their responsibilities.
Consistency is key, so keeping your procedures, employee handbook, training and systems consistent across all of your locations makes it easier for you to manage.
Use the same program for scheduling employees, and keep the basic structure of hours the same as well. If your locations are in the same city, this makes it easy for employees to move between sites.
Leverage Technology
Even if you aren't tech-savvy, there are systems you can put in place to better manage communication and share files with multiple teams in multiple locations.
You can share documents through a shared cloud – Google Drive, OneDrive and DropBox are a good place to start.
Basecamp is an easy to use tool that allows teams in different locations to collaborate on projects together.
Spend Time at Your Locations
It's easy in a busy manager's schedule to stick close to home to get your own work done. But, reach out so you're involved at all of your locations. A regular visit once a week makes all of your teams feel valued.
If you can't physically be there, use Skype or GoToMeeting software to meet with your teams.
When you are absent for periods of time at any of your locations, complacency can set in. Pop in unannounced to keep your employees honest.
Work on the Team
While managing multiple teams in multiple locations, you also want to create a cohesive team atmosphere within your
whole company. To do this, you can use some of the following tactics:
– Hold a staff retreat twice a year for team building and strategic planning.
– Have weekly team meetings using a webinar or meeting software so everyone can get together.
– Cross-schedule employees at different locations so they get to know one another.
– Host a holiday party for everyone.
– Have quarterly training sessions.
Another fun idea to foster team building is a healthy competition. This could be in the form of meeting a specified sales goal. You can even set up a bracket-style competition so you end up with playoffs between the winners from different stores.
Be sure and keep things friendly to encourage the healthy part of the competition.
Delegate
When you manage multiple locations, the micromanaging part of you is best set aside. Not only will it frustrate you, but your employees won't appreciate the oversight.
Once you've created a solid structure and system, it will be easier for you to delegate some of the work load by hiring assistant managers and supervisors to help you manage each of your locations.
Delegation is an integral part of the manager's job. It helps everyone if you assign tasks and let your employees do their work. Instead of location-specific tasks, consider handing out larger tasks. For example, let your billing be done in one location and your human resources in another.
Final Thoughts
Caring for and managing teams in multiple locations requires a steady hand. When done well, you'll find that your careful attention and well-planned management improves morale. It also makes your job easier.
Your team is a group of people who truly want to excel in their jobs. When you can meet their needs, even while they're in multiple locations, you'll go a long way towards ensuring their loyalty and longevity.
What do you think? Do you have multiple teams housed in multiple locations? Share your experiences with a mobile team in the comments below.