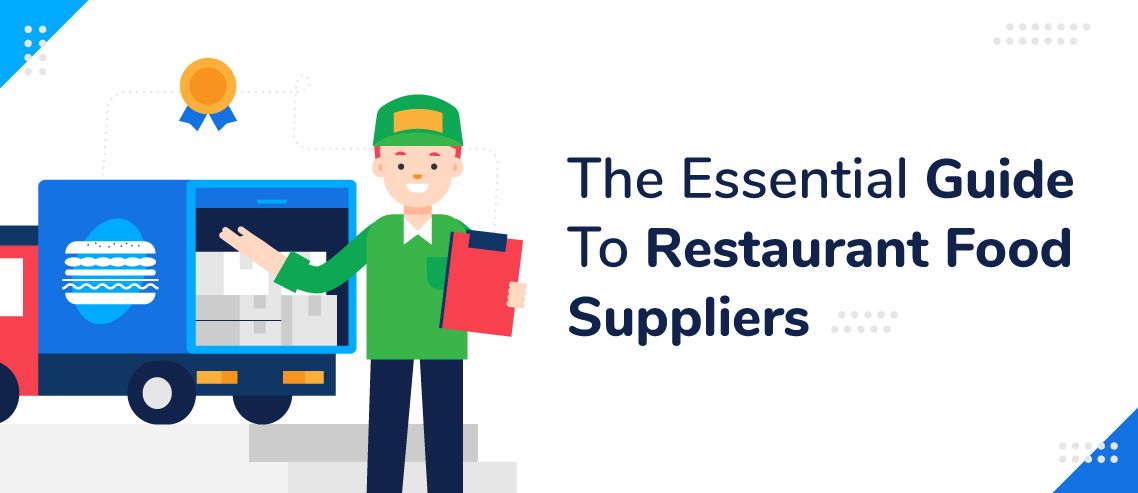 In the past, when you went to a restaurant, there was pretty much only one thing most people cared about: the food that made its way onto their plates.
But in recent years, there's another element that's entered the picture: the ingredients. Specifically, where the restaurant sourced them from.
With the farm-to-table movement in full swing, restaurant-goers are more interested than ever in what goes on behind the scenes, and that means that as a restaurant owner, you need to have a deep understanding of restaurant food suppliers so that you can make the best decisions for your business.
In this article, we're going to cover the basics of restaurant food suppliers so that you can get an idea of how they work and how to go about finding one for your restaurant.
How Restaurant Food Suppliers Work
A restaurant food supplier can be anything from a small, family-run farm to a major enterprise that serves thousands of restaurants across the country.
Because of this huge variety of suppliers, no two suppliers work the same. For example, one restaurant may source its vegetables from the local farmers market, in which case they would make purchases similar to the way they'd make purchases at a grocery store.

A restaurant that's sourcing its food from an enterprise supplier, on the other hand, may have orders delivered on a regular basis.
In many cases, a restaurant will have more than one supplier. For example, they may get vegetables from the farmer's market and bread from a local baker. For the most part, however, restaurant food suppliers offer wholesale prices, so restaurants can keep their prime costs low and make a profit.
Types of Restaurant Food Suppliers
Now that we have a basic idea of how restaurant food suppliers work, let's take a look at some of the different options available.
1. Large National Wholesalers and Distributors (Full-Line Suppliers)
This category of food supplier provides bulk deliveries to restaurants on a regular schedule and can provide everything from produce to paper and pantry products.
In the United States, the most popular ones are referred to as the "Big Three", meaning Performance Foodservice, Sysco and US Foods.
The benefit of working with a full-line supplier is that you have more consistency, but it's also easier to get overlooked if you're a smaller restaurant. Plus, there often aren't that many specialty products.
2. Local Suppliers and Farmers
For produce and perishables, many restaurants prefer to use local producers, like farmers. In today's market, advertising that you use local suppliers can be a big boon to business as it shows that you support the local economy and care about where your ingredients come from.
Local suppliers and farmers can provide deliveries with short notice. Since they are smaller operations, it's often easier to have a more personal relationship with them.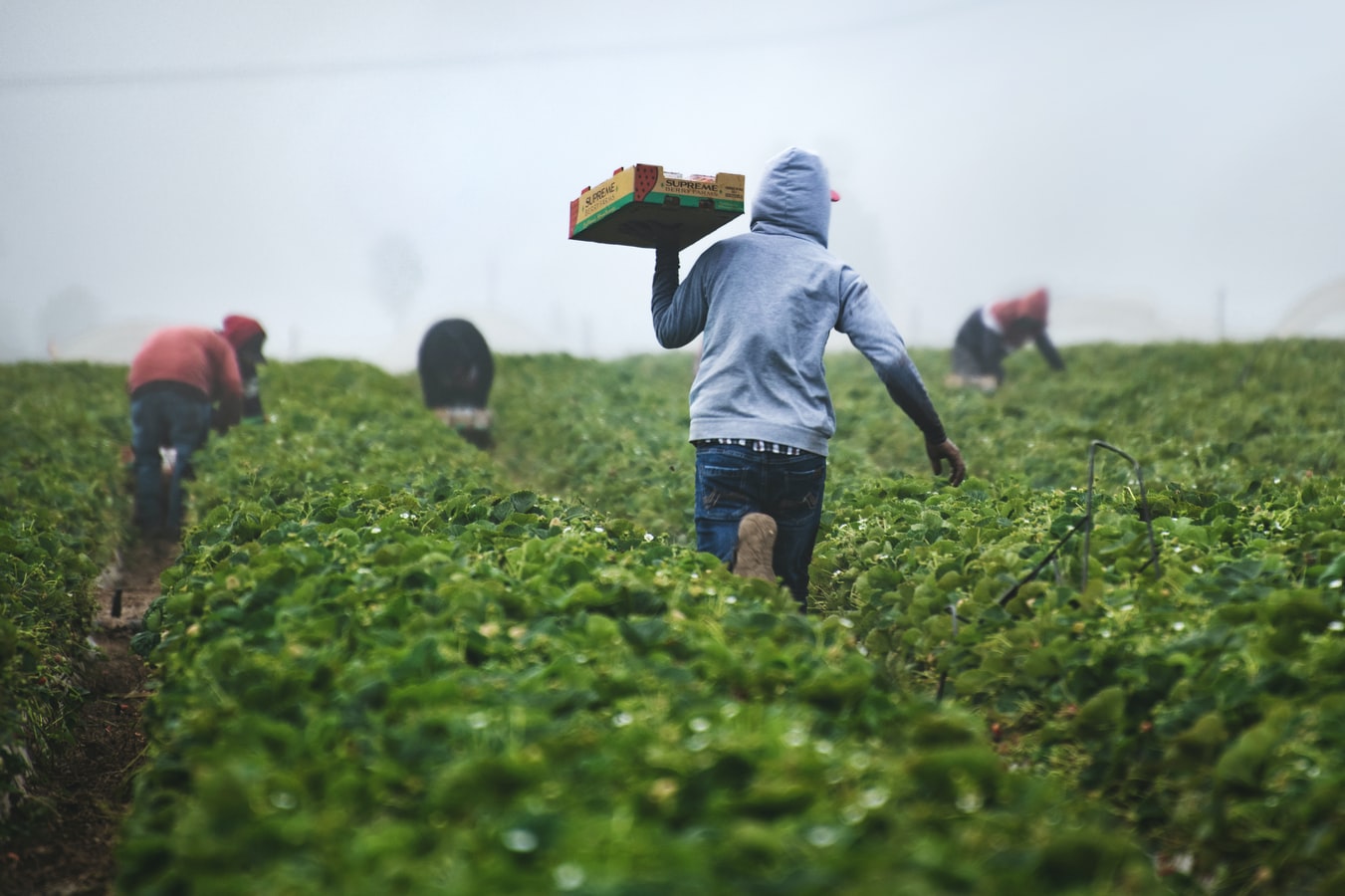 3. Specialty Suppliers
Whether it's specially produced pastries or rare Italian truffles you're after, there are some items that you simply won't be able to find with a larger supplier – or perhaps even on the same continent!
Speciality suppliers can provide you with artisanal items that aren't covered by the other suppliers' product lines. Your speciality supplier could end up being right down the road from you or across the ocean.
How to Find Your Ideal Supplier(s)
When you run a restaurant, you're likely going to need more than one supplier. Here are some ways that you can find the right ones for your business.
1. Decide What You're Looking For
The first step is to make sure you have clear expectations. It will be impossible to evaluate suppliers if you have no idea what you want in the first place.
You can start by making a list of all the things you value most in a supplier. For example, maybe you want a local supplier that is able to do quick deliveries.
2. Scope Out Delivery Times and Schedules
Supplying ingredients doesn't mean much if your supplier can't get them to you in time. Before you decide on a supplier, make sure you understand what their delivery schedules and procedures are so that you can see whether it will fit your needs.
3. Check Certifications
In many cases, suppliers may need licenses or certifications to operate legally. Make sure to check that any supplier you're considering has the proper licensing requirements before moving forward with it.
4. Look Into Its Reputation
Reviews and references are vital in any business transaction. Before settling on a supplier, make sure you thoroughly look through its reviews.
You can also ask the supplier for references that you can contact. Plus, if you know anyone else in the restaurant business, you can ask them if they have any experience with the supplier you're considering.
5. Try Out Their Products For Yourself
The final test is the taste test. If you're not personally happy with the supplier's products, the relationship won't work out.
Keep in mind that food is an art, so sometimes a supplier can have great products, but they're simply not a great fit for the type of food you want to make. In the end, you'll have to trust yourself and your instincts.

How to Maintain a Positive Relationship With Your Vendors
Working with a supplier is something of a two way street: your vendors should make their best efforts to be good suppliers, and you should make your best effort to be a great customer. You can do this by:
Being communicative
Paying on time
Referring colleagues
Giving lead time for deliveries
Always staying kind and polite
ZoomShift's Top Pick for A Restaurant Food Supplier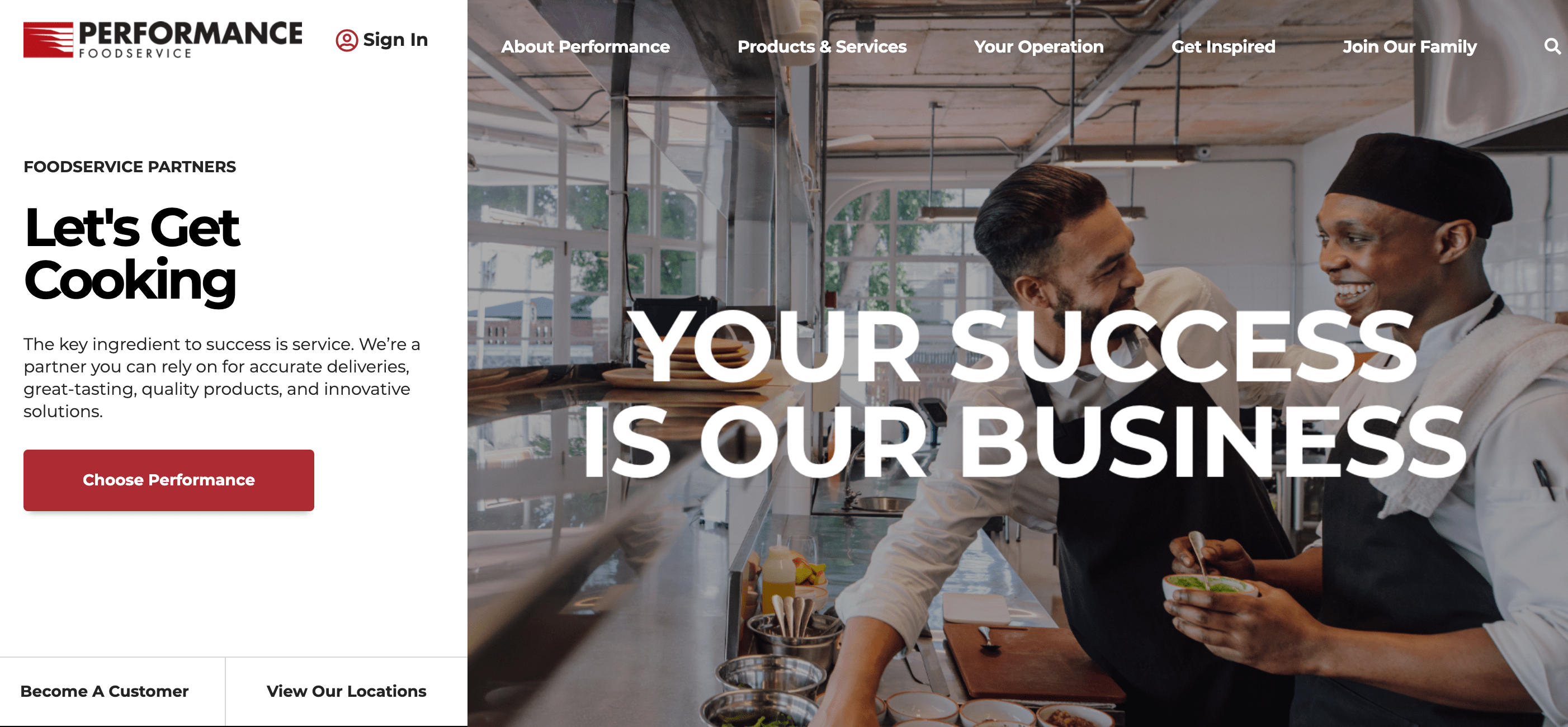 A leading food distributor and supplier, Performance Foodservice provides quality products, innovative technology, and custom solutions to culinary partners. Foodservice plays a vital role in its communities, and they are proud to be part of that process.
They are your one-stop-shop for not only exceptional food, but provide non-food products, kitchen equipment and restaurant supply to streamline your business. As a customer not only do you gain access to their premium products, you get a host of business resources to take your establishment further.
Key Takeaways
There are lots of different suppliers out there that can service restaurants of all kinds. At the end of the day, the search for the right supplier will come down to your own individual tastes and goals.
Be clear with yourself about what you're looking for, make sure you're dealing with a reputable business, strive to be a great customer, and you'll likely have a great relationship with your supplier.