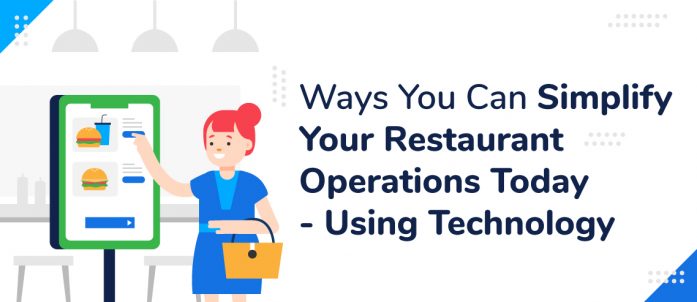 In the QSR industry, it's no surprise that restaurant managers and owner-operators carry a heavy workload. Overseeing employees, finances, etc. across several locations is time-consuming.
Every minute of the workday is crucial for a successful business and happy customers. The ultimate goal for these managers is to simplify the amount of work that they have. The most glaring answer is a digital solution, something that has become easily accessible and heavily populated in most industries.
In nearly every part of our daily routines, we have witnessed how technology can create efficiency and simplicity. In restaurants, front of the house technology has exploded while back of house operations has been slower to adopt.
By leaning into these resources, the restaurant industry can better maximize efficiency and streamline manual processes. Below, we've listed five quick-win technological solutions you can integrate into your restaurant operations today.
1. Digital Food Safety & Shift Management
With a digital system to track food safety, you'll notice a shift from disparate and messy food safety records to a seamless and automated operation.
Food safety software like Squadle captures and stores data in a structured format, making it easy to search and analyze. In automated reports, there is real-time, centralized management. This means that the software being used by employees at different locations can help corporate managers track performance by location.
It also allows them to receive alerts when something goes wrong while giving employees real-time feedback in the form of corrective actions. Squadle customers found that they save, on average, an hour each day by switching to a digital food safety solution.
Shift management will also help your restaurant financially; when using additional technology like remote temperature monitors, you will avoid costly equipment failures. This digital solution allows 24/7 automated monitoring, which will prevent thousands of dollars in spoiled inventory.
Replacing paper and pencil with an automated system reduces the need for two employees to complete tasks, saving time and money. Digital audits and tasks can be tracked, ensuring that staff is performing tasks in real-time, avoiding any pencil whipping. This makes logs easier to track and thus more reliable.

2. Online Ordering System
Implementing an online ordering system will help enhance the customer-restaurant relationship by providing an end to end Customer Relationship Management (CRM) system.
The system streamlines the entire ordering process, starting from when customers place their order to the final delivery. A computerized system saves you from common human errors that lead to poor customer experience, as well as precise information about the cash flow of your restaurant.
On a day where there are a lot of orders, managers can look at an accurate monetary translation of each order through the online system without having to look into cash registers.
Not only is online ordering easier for the customers, but it allows managers to analyze consumer preferences and trends more efficiently, due to the ability to track previous orders. This way, managers can customize their menus, offerings, deals, and prices specifically to their loyal customers.
3. Inventory/Supplier Purchasing Apps
Inventory apps help restaurant owners achieve efficiency and productivity with their inventory management. It allows for easily trackable analytics and reports that can help you see what products are selling fast through multiple sales channels.
A supplier purchasing system minimizes costs and maximizes sales/profits. This makes it easier to manage sales across multiple channels, with everything right at your fingertips.
With an app, all your information is stored in one place and is readily accessible. Inventory management software provides more accuracy when it comes to logging and tracking.
Fewer errors equate to fewer resources spent fixing them, which means cutting down on costs. A digital solution would integrate your business by combining your users, employees, and tasks/notes.
Having your restaurant management, administration, sales, purchasing, and fulfillment channels in one place will make for more efficient communication and completing work. The automation of manual tasks allows for less time-consuming tasks.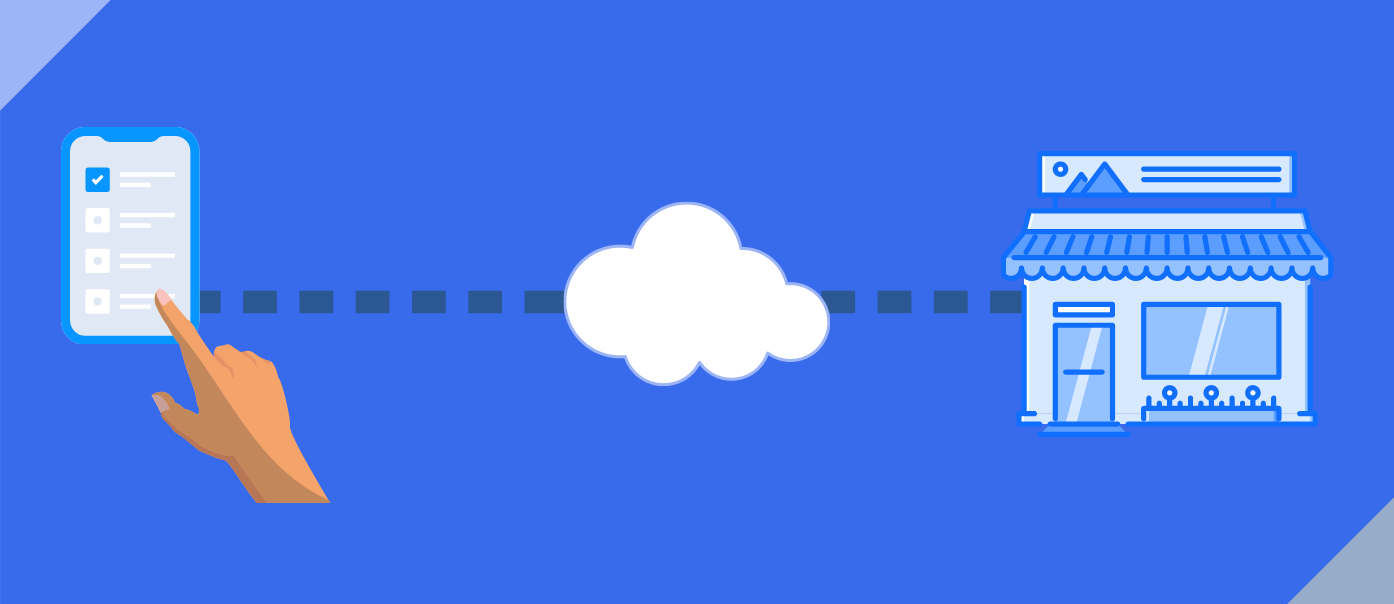 4. Payroll Automation
With automated payroll, wage calculations are straightforward and quicker to complete. Manual payroll is far more time consuming considering it's a multi-step process, which includes writing out checks by hand and analyzing spreadsheets. A payroll app can perform all types of payments, from salary-based to hourly.
Timekeeping also becomes more accurate, whereas manual payroll calculates time clock data and hourly wages by hand. Plus, tax deduction calculations are simplified.
With technology, time clock data can be imported directly into the payroll software, which then calculates the total time worked. Because the calculations are done by the software and not by hand, there is less room for error.
Changes to the system can be done more efficiently, while manual changes usually involve employee paperwork, which can be lost, delayed, or require micromanaging. Automated payroll simplifies the process by allowing changes to be made directly in the system, where they're stored for easy access.
5. Employee Scheduling App/Automation
Using an employee scheduling app means that schedules are accessible 24/7, resulting in less confusion and fewer miscommunications.
With an app like ZoomShift, managers have less to worry about when it comes to mix-ups in scheduling and shifts. Employees can view their schedules and shifts from home, and receive notifications via the system directly.
That way, when a change is made to the schedule, employees will know instantly, without managers having to take the time to send manual communications.
Also, notifications mean that managers are not dependent on employees logging in to see updated schedules. There can be unlimited changes to the schedule without the risk of confusion.
Employee scheduling software platforms have the extra benefit of allowing you to generate as many new schedules as you like. Not only that, but you're able to re-use such work schedule templates, so operations can reduce time by recycling previous schedules.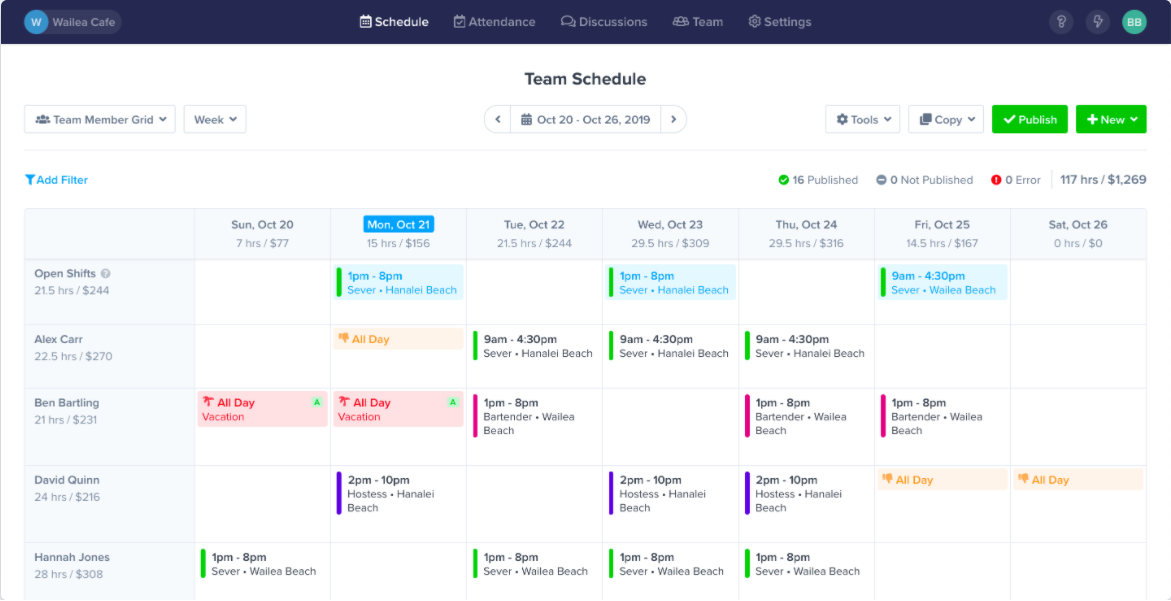 An automated system provides a common contact platform and gives employees and managers an environment where everyone can communicate. This way, any confusion should be easy to trace back and solve. An automated system also allows employees to adjust and swap shifts easily.
This way, staff can negotiate who can fill a shift, and managers won't feel the pressure to solve it themselves. Not only does this take some burden off of the managers, but also contributes to employee satisfaction.
With the right technology, restaurant owners can find digital solutions to manage their time more efficiently. Focusing on at least one of the five categories discussed above is already a step in the right direction.
By utilizing the resources that technology offers, owner-operators can work towards a more productive and active workplace. Cutting downtime will result in reduced costs and overall, a more dynamic business.
It can feel overwhelming to cast tradition aside, but with the right tools, you can start small and still see a big impact. There are a multitude of digital platforms like Squadle and ZoomShift, whose goal is to cut down and simplify a day's work in the QSR industry.

Bio: This post was contributed by Squadle, a technology company committed to delivering flexible, user-friendly applications that enable multi-unit operators, convenience stores, and retailers to simplify complex operations and streamline food safety. Squadle's customers operate tens of thousands of locations worldwide and include the largest and most respected brands in their industries.