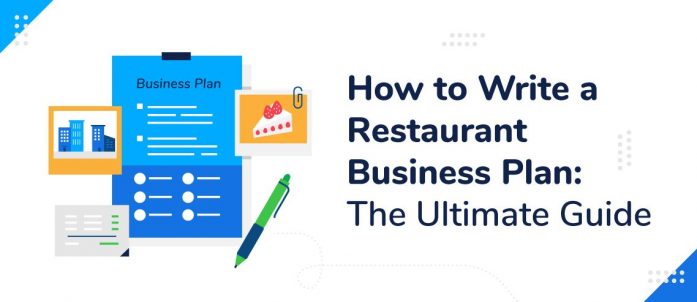 Opening a restaurant is a dream for many culinary enthusiasts. But there's a world of difference between daydreaming about being a chef and actually taking the practical steps required to get your restaurant business up and running.
If you want to start getting serious about your ambitions, the first thing you'll need to do is put together a restaurant business plan. This will outline how you plan to operate your business and ultimately turn a profit through your efforts.
Additionally, having a business plan is a key part of securing investors, which are often needed to drum up financing for startup costs. Your business plan will help investors decide whether your new venture is something worth putting their money into.
Here, we're going to cover the steps you need to take to write up a restaurant business plan, as well as what you need to include.
Branded Cover
The first part of your business plan is your branded cover page. In some ways, this is both the easiest and hardest piece to get right.
On the one hand, the branded cover is completely formulaic: you need only include basic information like your logo, your business name, the title of the document, and your address.
However, you also want to ensure that within these strict boundaries, you're able to make your business stand out with an appealing logo and catchy name. Branding is a big part of running a business, so you'll want to make sure you have a clear direction for your brand, and that it's clearly visible from the cover page.

Executive Summary
As the name implies, the executive summary serves as an overview of everything that will be covered in the rest of the business plan.
The goal of your executive summary should be to get the reader to want to look further through the report. If the summary of your plan doesn't make sense from a business perspective or isn't intriguing for whatever reason, your reader will have no desire to dig further into the details.
Your executive summary should include overviews of:
Your mission statement
The general idea for your business
The market opportunity you're looking at
How you plan to take advantage of that opportunity
Your business model
The target market
Expected costs
Expected ROI
Other elements can also be covered in the executive summary, but these are particularly important.
Description of Your Business
The business description section of your plan is a place to let your reader get to know you. It should start off by introducing the name of your business and continue to provide vital information about your restaurant, like its location and the general restaurant concept.
It's also a good idea to include information about the people who will be running the restaurant. For example, who will the main chef be? What makes them qualified to be the head chef of a restaurant?
Anyone you have on board at the time of your business plan should be accounted for. Investors will want to see that you have a team of experienced people who understand how to make a restaurant profitable.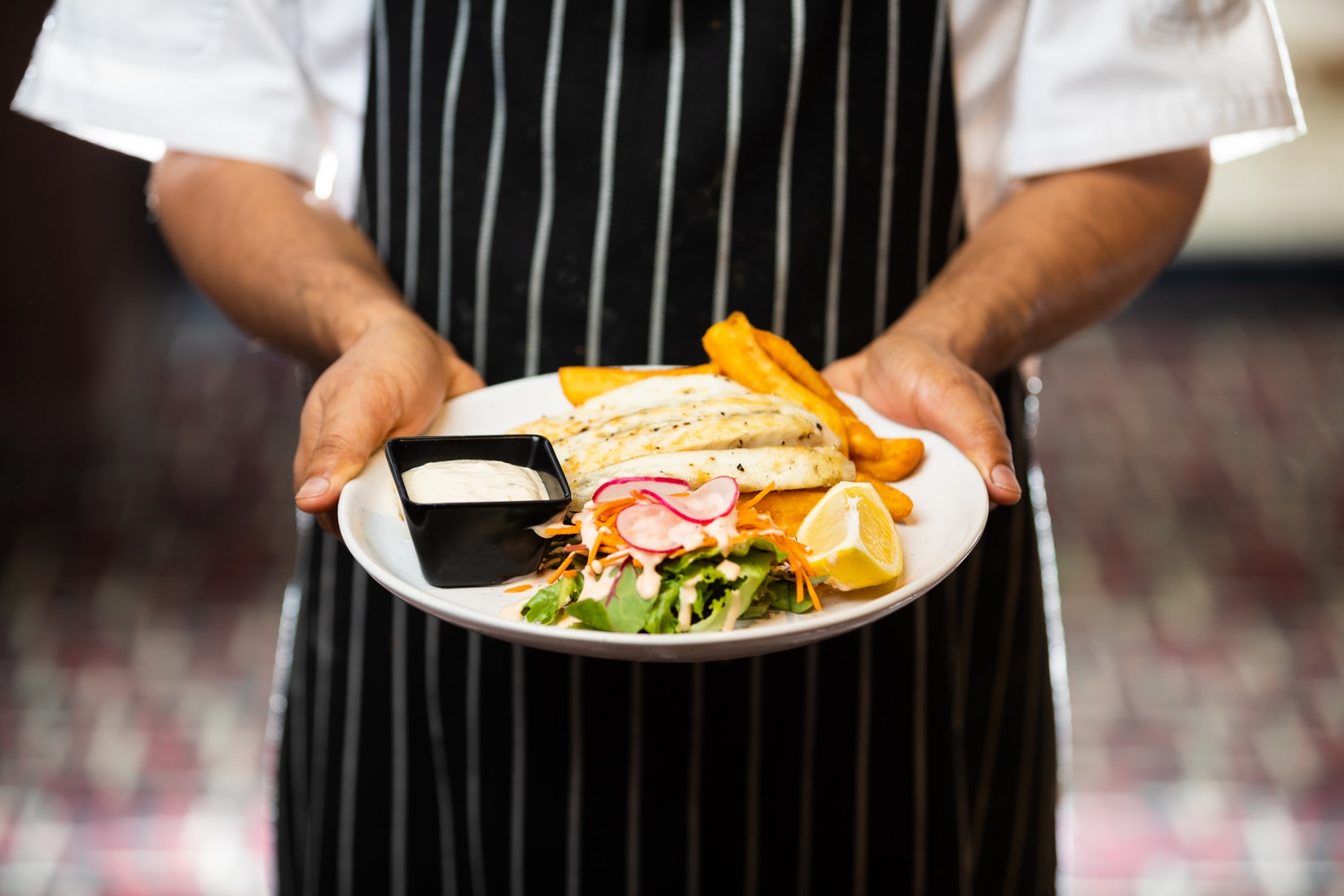 Sample Menu
Restaurants are all about food, so it wouldn't make sense to draft up a business plan without making it clear what exactly your products will be. Namely, you need to provide a sample menu to your potential investors so that they can get a better idea of what you'll be selling.
Keep in mind that your sample menu is a sample – you're not setting anything in stone, and it's normal to adjust the items on your menu over time. The point of this part of your plan is just to give investors an idea of what kinds of food you'll be serving, and ideally, a few of the mainstays you're sure will end up on the final menu.
Market Analysis
Businesses can only be as successful as the markets they enter into. Even some of the greatest ideas of all time have fallen flat because the market just wasn't ready to accept them.
Your market analysis should show investors that your market is ready to believe in your business, or better yet, the market needs your business. Essentially, you need to convince investors that you will be able to make a profit with your business.
The market analysis will typically comprise three parts: industry, competitor, and marketing analysis.
The industry analysis will explain what customer demographics you want to target. The competitor analysis should cover what competition already exists, and the marketing analysis should describe the marketing strategies you'll use to bring your business to the public.
Marketing is a big part of this. For instance, think about the different channels you will be using like email marketing for your restaurant, SEO, local advertising, social media, etc. Possibly listing on online review sites or including a loyalty marketing program. Generate foot traffic, deliveries and reservations on less busy days.
Business Operations Summary
The business operations summary in your restaurant's business plan should cover everything that you'll need to implement to make your establishment function. This can include processes, like cooking and ingredient sourcing, as well as equipment, like dishwashers and ovens.
Employees and other labor should be included as well.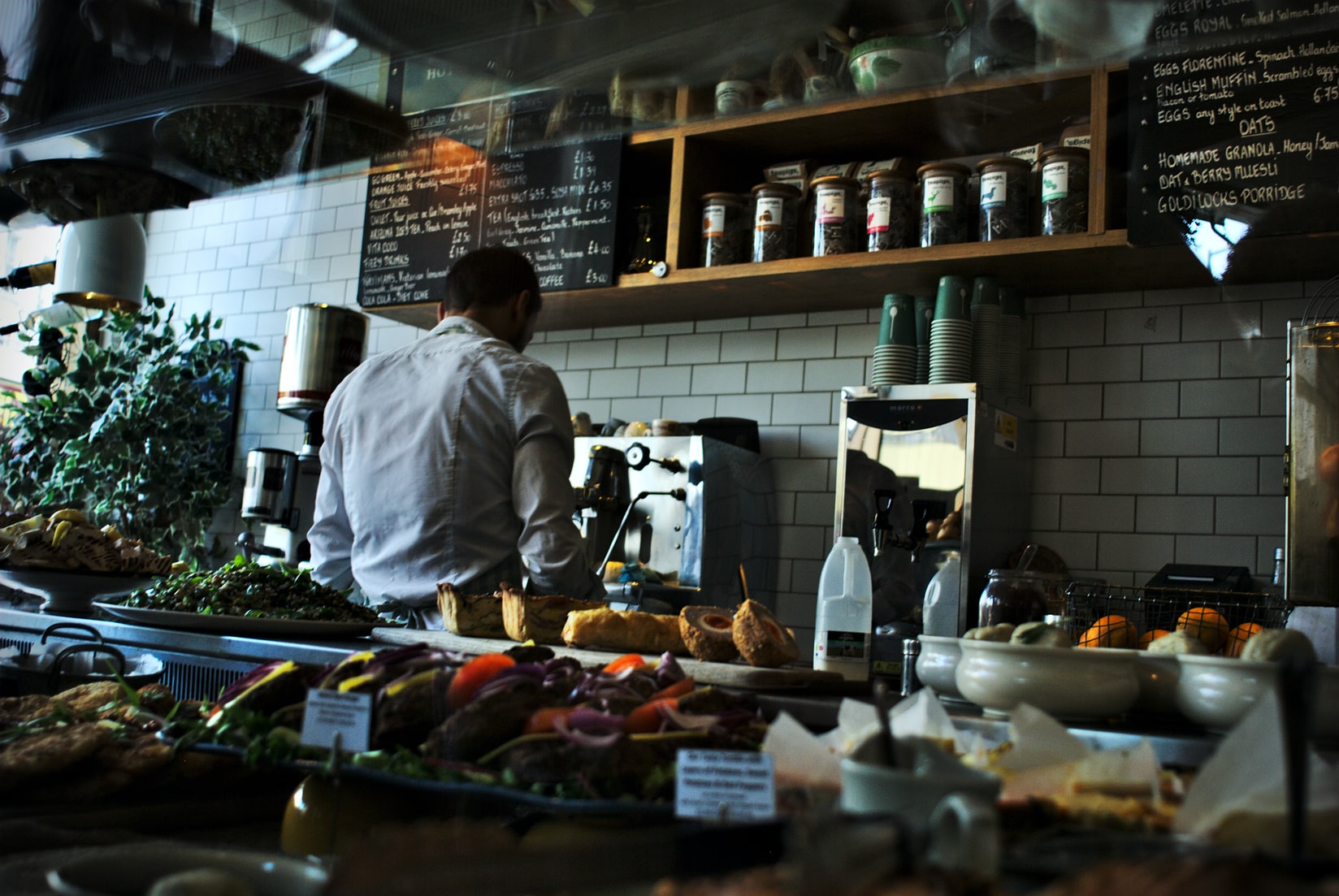 Management and Ownership
This section should give a detailed look into the experience of the proposed management and ownership. While this should be covered to some extent in the business description section, you can use this part to go further in depth and really sell your experience to your investors.
Financial Analysis
The financial analysis section of your business plan is the place where you need to crunch your numbers. In many ways, this is the most important section of the whole thing: it's going to show investors that you've done your due diligence and truly understand how to make things work from a financial perspective, not just a culinary one.
Restaurant financial analyses may include figures like how many guests you plan to seat, the cost of food and equipment, how much you expect an average check to come to, and your projected revenue for your first year.
The Bottom Line
Writing out a clear and concise business plan is essential to getting your restaurant business off the ground. Not only does it set up a clear map you can follow to get things started, but it serves as a brochure for potential investors to evaluate.
If you use this guide as a starting point, you will be able to flesh out the most important sections of your business plan. From there, you'll just need to fill in the details.