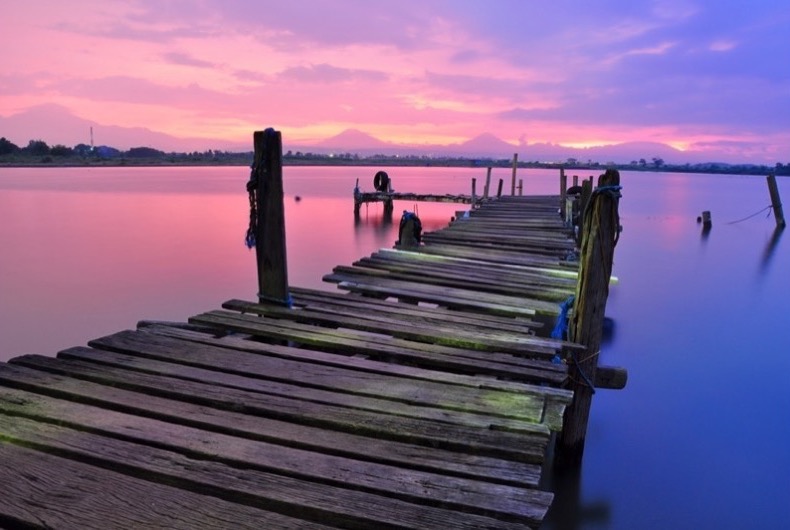 Today's restaurant owners realize that technology affects everything we do: from ordering supplies to managing employees, there's no denying the fact that technology is now a critical part of just about every business. And while we've all had days when we're frustrated that our technology isn't working the way we need it to, or as fast as we want it to, it's also clear that nothing has had a more positive impact on our workflow and efficiency than technology.
In the restaurant business, technology has touched everything from host stations to menus. Some restaurants are scaling back staff and letting technology play the role of host or server. Others are finding that technology is an important part of their employee's relationships and interactions with customers. At the end of the day, two things are guaranteed: that managing your employees is one of your most important jobs, and that technology can help you do it.
Below are some new technologies that can help you manage your employees. From their work performance to their schedule changes to helping them take on new responsibilites, the technologies listed below are all ways to make your team more efficient and productive in working together to make your restaurant the best it can be every day of the week.
Basecamp: managing team projects
When you have multiple people working on the same project, it's always easier when you have a common space to trade thoughts and share your work. Basecamp is one great example of a platform that's perfect for a team of people working together. Tools like Basecamp allow you to easily communicate with a group of people, share files, and update progress in real-time so that everyone in the group is up to speed with the latest information.
Trello: keeping track of responsibilities
If you're looking for technology that will help you keep track of who's doing what, there are lots of list-making apps that you can use. You might even think about encouraging your employees to use them. Apps like Trello are great ways to build lists that can be shared with a group of people, allowing several of your team members to weigh in and update key tasks on your list.
GroupMe: group texting
When you need to get in touch with everyone on your team as quickly as possible, there's no better way than texting. If you're looking for a group texting app that will let you send mass messages on the cheap, check out apps like [GroupMe. With GroupMe, you can start conference calls with the people in your group, and add your location and photos to any message you send. Best of all, it's free.
Tweetdeck: social media management
If you're working hard on your marketing game, your employees are probably involved in your restaurant's social media presence. It's not easy to keep up with all of the accounts and conversations that you'd like to. But, offering your employees access to tools like TweetDeckwill give them a simple way to help you monitor the conversation about your restaurant, and to help add content to your social media channels. Since you can update your channels from within the TweetDeck interface, you can have more hands on deck to help you make sure that everyone in town knows about your Thursday night dinner special.
ZoomShift: employee scheduling
One of the most time-consuming tasks for any restaurant manager is scheduling. You have to juggle your staff availability, swap shifts at the last minute and make sure you're not going over preset hours for the week or the month. With an employee scheduling app like ZoomShift, you can do all this and more in one simple program. Scheduling is easy, collaborative, and includes features like the bulletin board, which allows you to have real-time conversations with employees. Using an employee scheduling software program will save you time, money and headaches and streamline your overall scheduling process.
Google Documents: sharing and collaborating on files
Sometimes, you need to share files with many employees at once. And in many cases, you'll need to allow these employees the chance to edit files as well. Google Documents is a great tool for sharing documents and allowing groups to edit collaboratively. You can send notifications when a document has been changed, meaning that things like employee handbooks and calendars can be more efficiently shared across teams. And, it's free.
Timesheet: tracking hours
Tracking your employees hours can also be a time-consuming task. And while a timesheet app like ZoomShift allows you to track hours from within the program, sometimes a more simplified solution is what you need. Apps like Timesheet allow you to use voice command to start and stop tracking while tracking billable hours, time off and record off-work time too.
Suggestion Ox: feedback and suggestions
Another time-consuming part of your role as a manager or small business owner is getting feedback from your employees. Instead of creating individual surveys, why not use a free tool like Suggestion Ox to create a digital suggestion box? Responses are anonymous, and the system is completely web-based so you can access it from anywhere. It's a great tool to show your employees you're interested in their feedback and not have the resource drain of creating custom feedback forms.
Every day, new technologies are affecting how we do business in the restaurant industry.